Disclosure: this post may contain affiliate links, which means I may make a commission if you decide to make a purchase through one of my links, at no cost to you.
This post may contain affiliate links. This won't change your price, but may share some commission. Read my full disclosure here.
I've got a fun DIY to share with you today — new mountain art for my son's nursery, inspired by vintage park posters!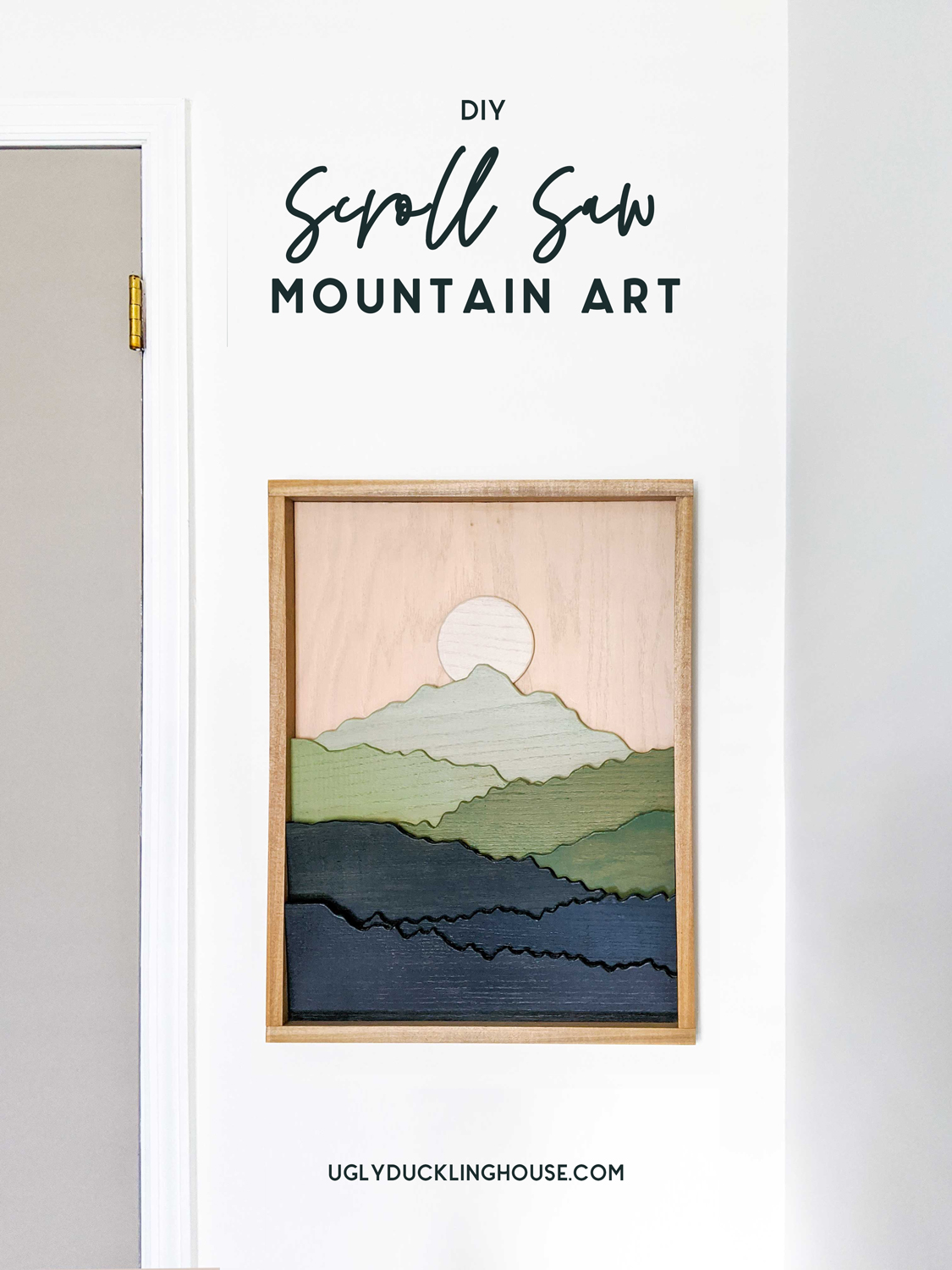 I promised in my gender neutral nursery design post that I would be back with some DIYs for the room, and I'm sharing the first of many today! This simple scroll saw project is GREAT for a beginner, and I've got a video DIY in addition to the written post below (as always, I try to make it a "pick your poison" type of deal around here since I know some love videos and some love the written version).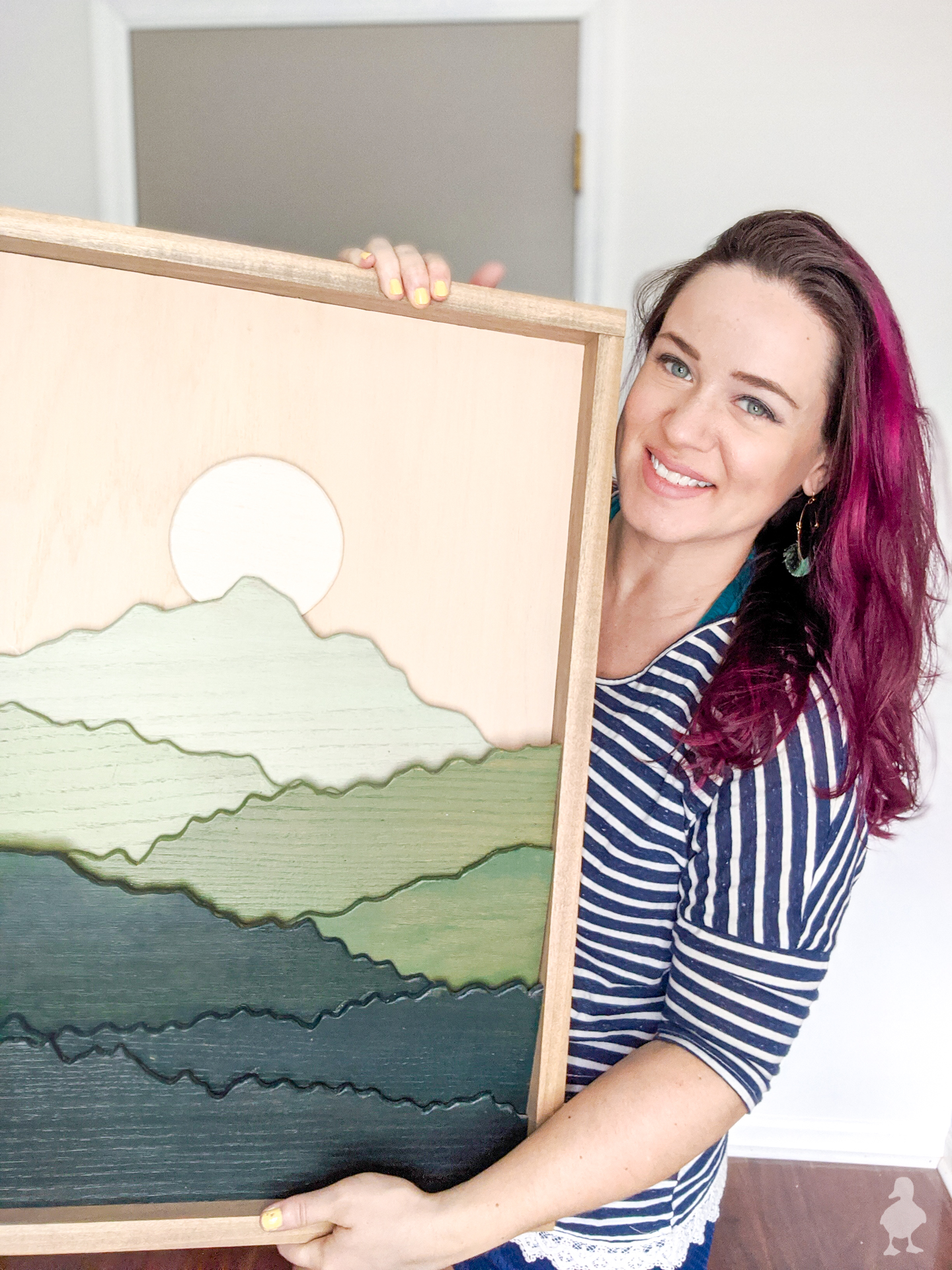 If you like what you see, I'd love it if you shared it, but also let me know in the comments if you have any questions or if you'd like me to try to create a template for download. I'm not quite sure how it would work exactly with this piece, but if there's a need for it, I'll do my best to make that available (perhaps I create a printed copy and you can blow it up to size for your project?? Just spitballing, here).
Disclosure: This project was sponsored by Endless Summer Hydrangeas. All words and opinions are 100% my own. Hope you enjoy!
Check out the video below:

For this project, I tested out a new product from Minwax: water-based solid color stain. It goes on about 5x thicker than normal stain… sort of like paint. And, it starts to dry within just a few minutes. This was my first time using the product, but I'll be using it again next month in a larger installation with the guest room, so I'm glad I started with something small to get me familiar! What I like about the stain is that you can get it color matched in ANY color. Just take it to the Lowe's counter and have them mix it for you. I wound up using some of the colors that were designed for the stain, which still needed to be mixed, but I think on my next project I'm going to use paint swatches to make something ultra-custom… neat, right?). Definitely recommend watching the video above if you want some pointers because I wound up working out a sort of rhythm of applying and wiping off the stain.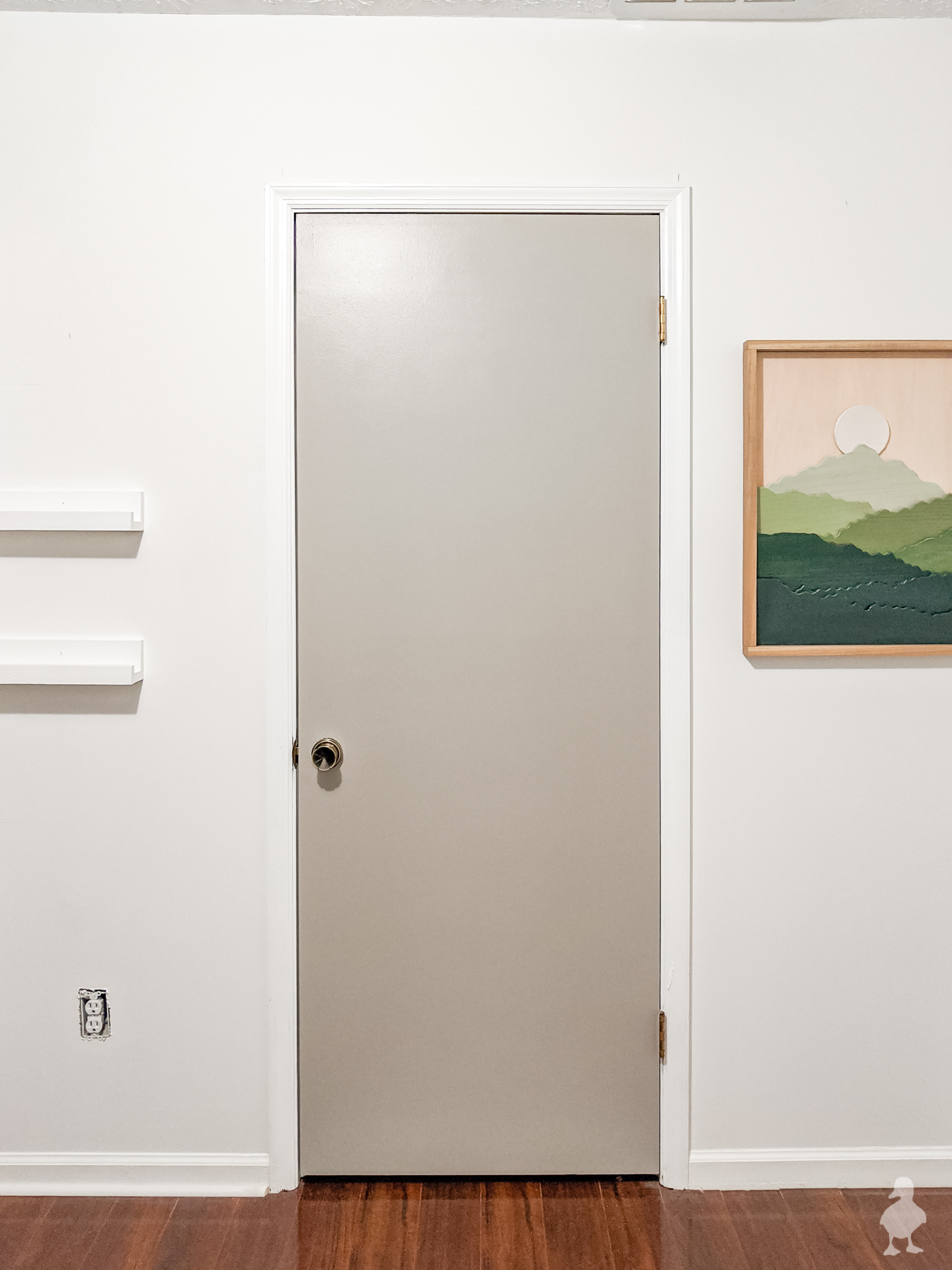 How to Make This Scroll Saw Mountain Art
Time needed: 1 day
Make this scroll saw mountain art using layers of thin oak and solid color stain!
Cut the backing

I measured out what I thought was a reasonable size for the art (I think an 18″ width?) but since the arrangement of the pieces on top determine the overall size, it's probably best to anticipate a little bit of cutting off the sides and bottom.

Sketch and cut the layers

Using a bunch of old national park posters as inspiration, I sketched out a small sun and wavy mountain peaks onto the plywood (just to get an idea of how many layers I wanted) and again on the 1/4″ oak pieces. I then cut things out on the scroll saw, but it's ok not to get every cut right on the line; the imperfections make it look more real!

Sand everything down

Every piece needs to be sanded up to #220 grit sandpaper (start with #120 if things feel especially rough and work up to higher grit).

Round over edges

I rounded over each edge of the mountain curves using a Dremel and sanding bit.

Apply wood conditioner

It often depends on the wood, but I like to use wood conditioner on oak to ensure a more even application of stain. For some wood species like pine, during testing, I found that the Minwax solid color stain was actually more charming without the wood conditioner, but I definitely recommend doing a test on some scrap so you can know what to expect! Also, wood conditioner may raise the grain a little, so you'll want to knock that back down with another light pass of #220 sandpaper.

Apply stain… FAST!

Be good and prepped for this step — gloves on, packages of synthetic pads opened, etc. Swipe on with a quality brush and then wipe back off again with a synthetic pad. The end result is basically like paint, but with wood grain peeking through. Because it dries so quick, it's easy to experiment and apply another layer if you want to build up more color.

Protect with Poly

Before fastening everything together, I gave each piece a couple of coats of water-based poly. There's also an ultra-flat poly that I think I may try next time to have a flatter sheen.

Glue and nail art to the backing

The wood glue does most of the heavy lifting once dry, but I also used a pin nailer to speed along assembly so it could hold any pieces that were drying together. I really think a table saw would have made things easier on myself to get it all lined up and cut a single edge… but if you don't have one (I don't either — yet!), you just need to make marks along the sides and cut with a miter saw as you apply each piece to the plywood backing. See the video if you need help visualizing that!

Frame and hang

I used 1×2 poplar to make a simple wood frame. Again, wood glue and nail together, and stain before assembly to make the job easier (otherwise you're filling in the corners with stain or possibly overlapping the other stained pieces on the inside, and that can look less uniform). For the back, I used some scrap plywood to span edge to edge to keep the frame in place; this also gave a little lip from which to hang the art on the wall (I loooooove Monkey Hooks! They make hanging art so easy!).
Aaaaand done! As you can tell from the photos, I've been busy with the nursery in other ways (painting the walls, painting the doors gray, etc.). I'll be covering some new tutorials really soon, such as adding new trim to these doors (sneak peek below) and adding some sound-dampening drywall to the shared walls (you guys might recall me installing this same product with the garage and it has made a significant difference in hearing background noises, so I want to install it here again with the hope it will give our little guy better sleep and therefore us as well!).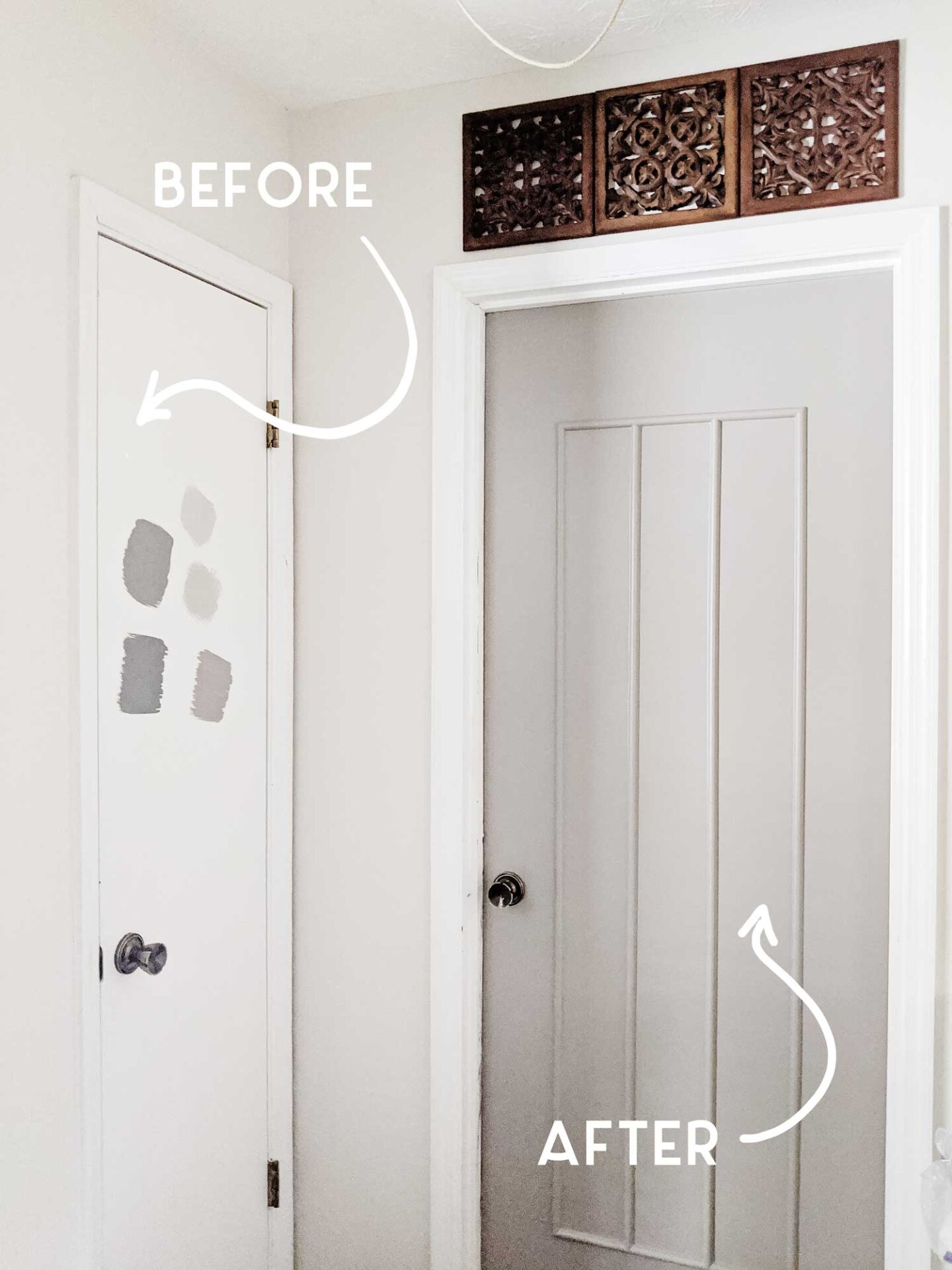 Just as a sidenote, I'm going to FIRST do a full walk-through of the door trim project on my Instagram stories next Tuesday, 8/18. It will make its way to the blog as well, but after I've had the chance to edit the photos & video and make note of the questions I get asked. I'm doing this as an experiment instead of trying to get it all posted at once… I'm finding that I need to break things up into smaller tasks during this pregnancy!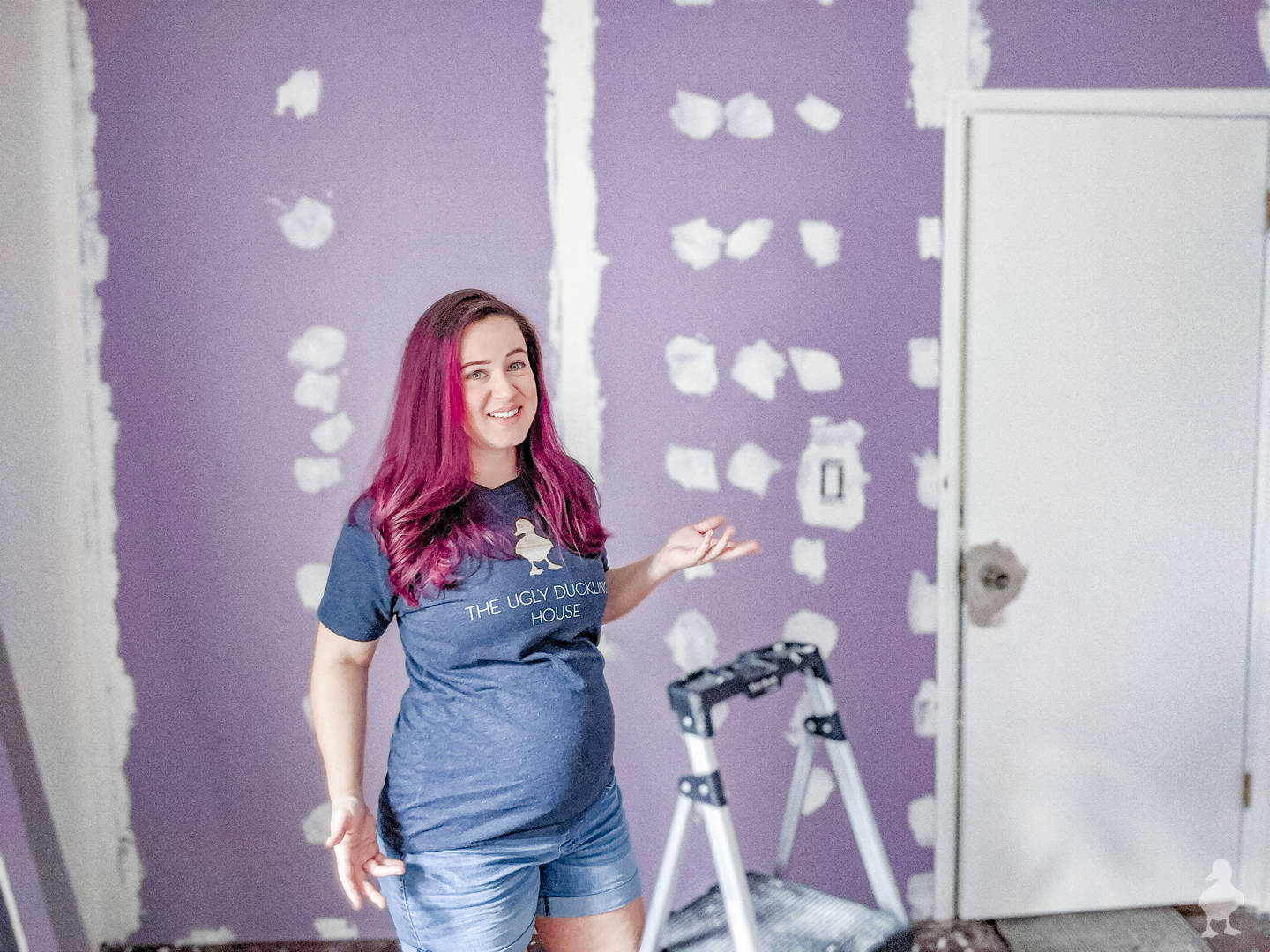 This has been one of those seasons of life where pregnancy and loss of sleep has my brain in a HUGE fog, plus pandemic stress, plus our pup Stella broke her jaw (!!!) and I have been hand-feeding her these last three weeks. So… I'm doing my best to write these tutorials when I feel more capable of stringing words together. This is probably one of the more difficult times in my life for writing coherent sentences and focusing my attention! But I'll get into all of that in a new post about my first and second trimesters because I'm officially in the THIRD as of this week, and I have a few recommendations about products I absolutely LOVE that I want to pass on (like a pillow that's totally relieved my back pain). Only a handful of weeks left before I'm a parent (taking a deep breath). Talk about a countdown! 🤣 I'm now totally in awe of every mama out there who managed to kick ass during her pregnancy like it was no big thing.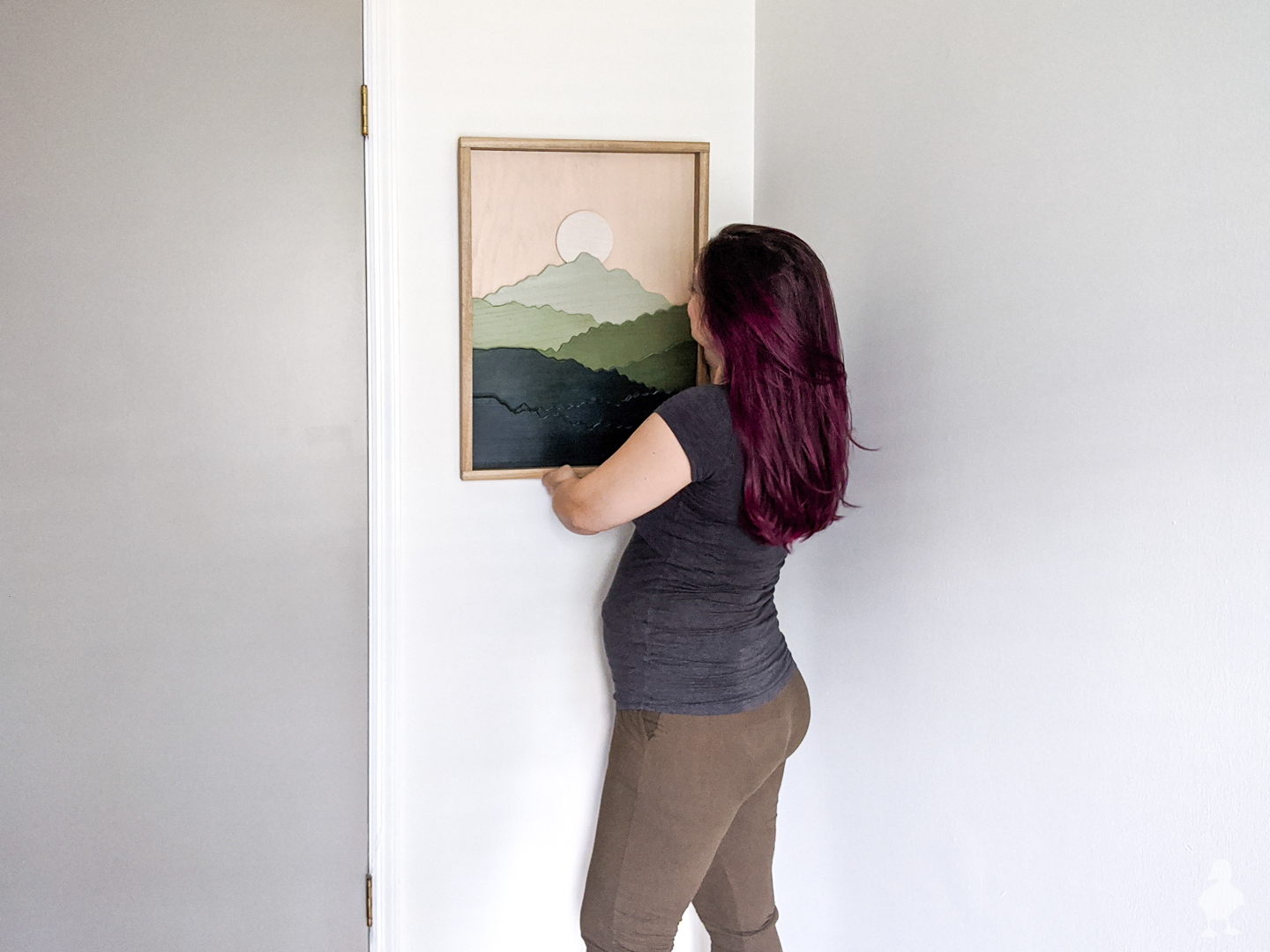 Don't forget to pin it!