Disclosure: this post may contain affiliate links, which means I may make a commission if you decide to make a purchase through one of my links, at no cost to you.
I'm building a set of furniture for my new floating deck in my back yard. In this post, I'm sharing the easy-to-build ottoman.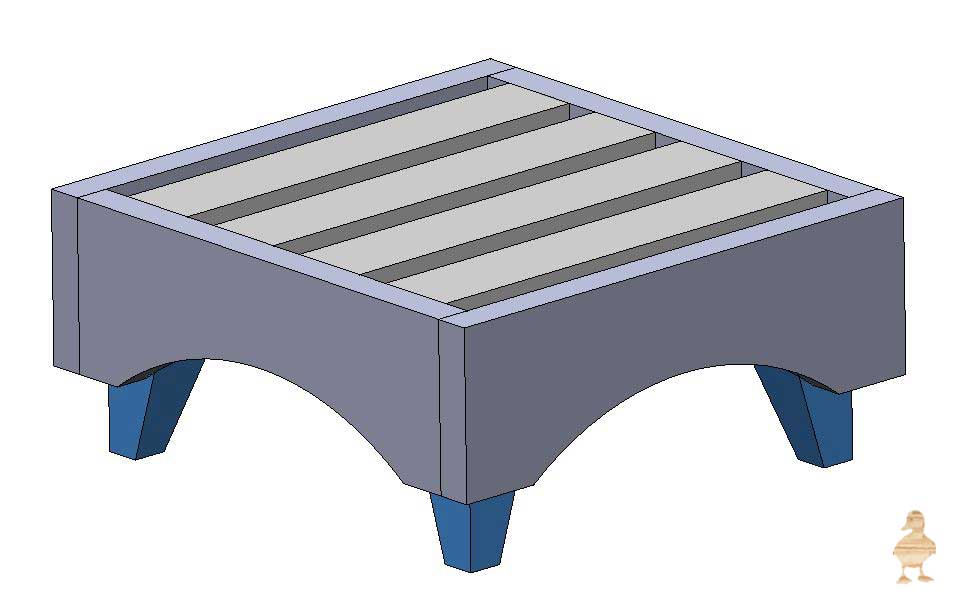 Hey friends! For those of you in the U.S., I hope you're having a wonderful Memorial Day weekend. As for myself, I'm currently traveling after a brief (but much-needed) beach getaway. We got to take the pups along with us, so I'll have a post for you soon all about it!
Since that means I'm still traveling (I'm probably in the car as you're reading this!), I haven't had access to the web as much as I needed to get today's plans up and available for you in my Plans Library yet. So, I'm going to let this post go live to show you the new set I'm working on and to link to a few others participating in today's outdoor challenge, and will be back later today to add the plans for the ottoman and link them to this post! (Basically, if you're still seeing this paragraph, I haven't updated the plans yet; I'll remove this and write in the new instructions when they're ready!)
This ottoman design is part of an entire outdoor set that I'm building for the floating deck I built last year. Ultimately, there will be three separate designs for what I'm calling the "Crescent Patio Conversation Set":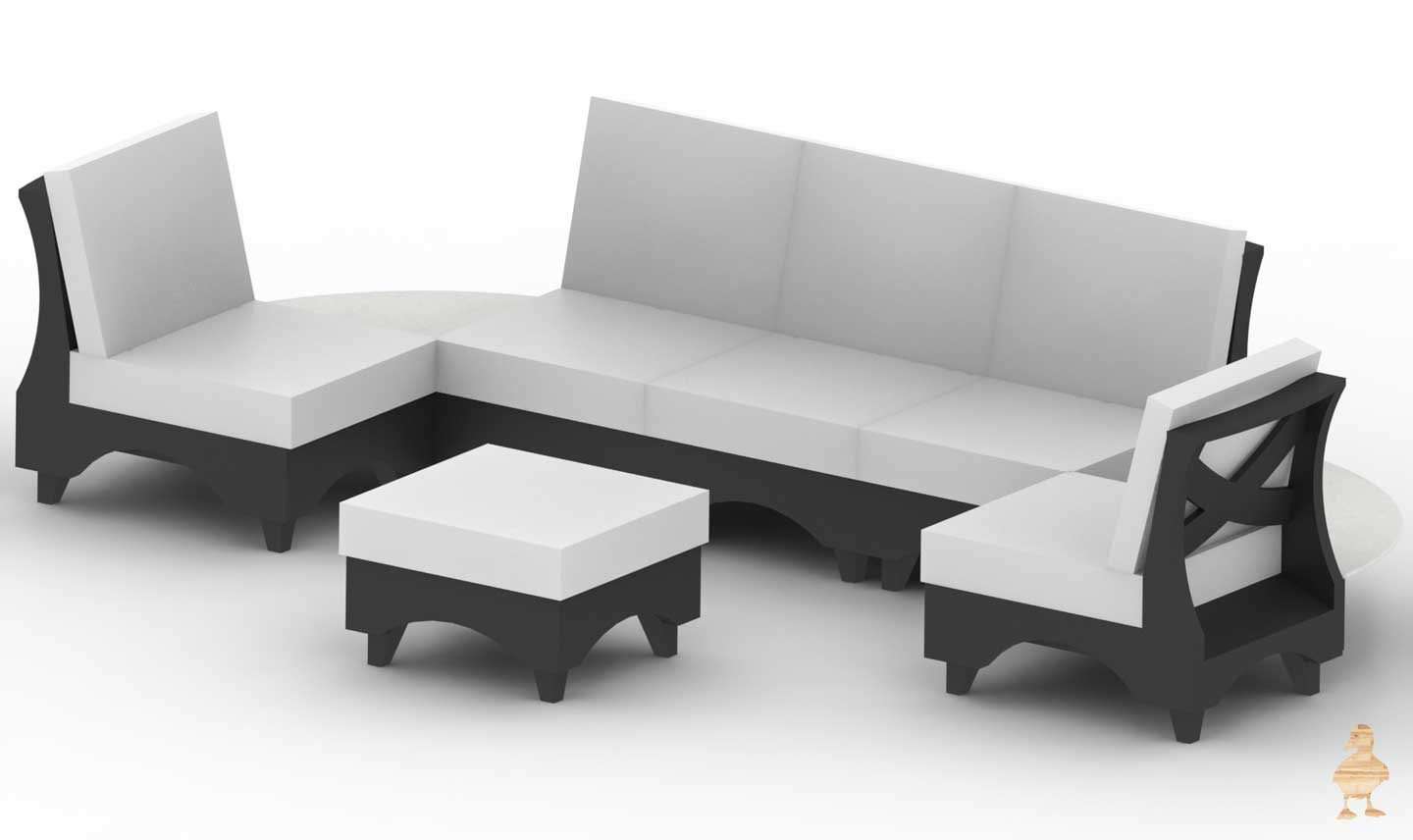 Crescent Corner Table
Crescent Cross-Back Chairs
Crescent Ottoman
I have to give my boyfriend the credit on this one; he took my quick sketch of an outdoor furniture set and turned it into something even more incredible. The cross-backs and curved features on this set are 100% his idea, and I love it! We've been building pieces as time allows (most of these past few weeks have been focused on a large curb appeal project, so it's been intermittent, but at least it's something!). Here's the first one in assembly; we're building 5 total, so we'll get lots of practice to make templates and other things that will help enrich the plans even further.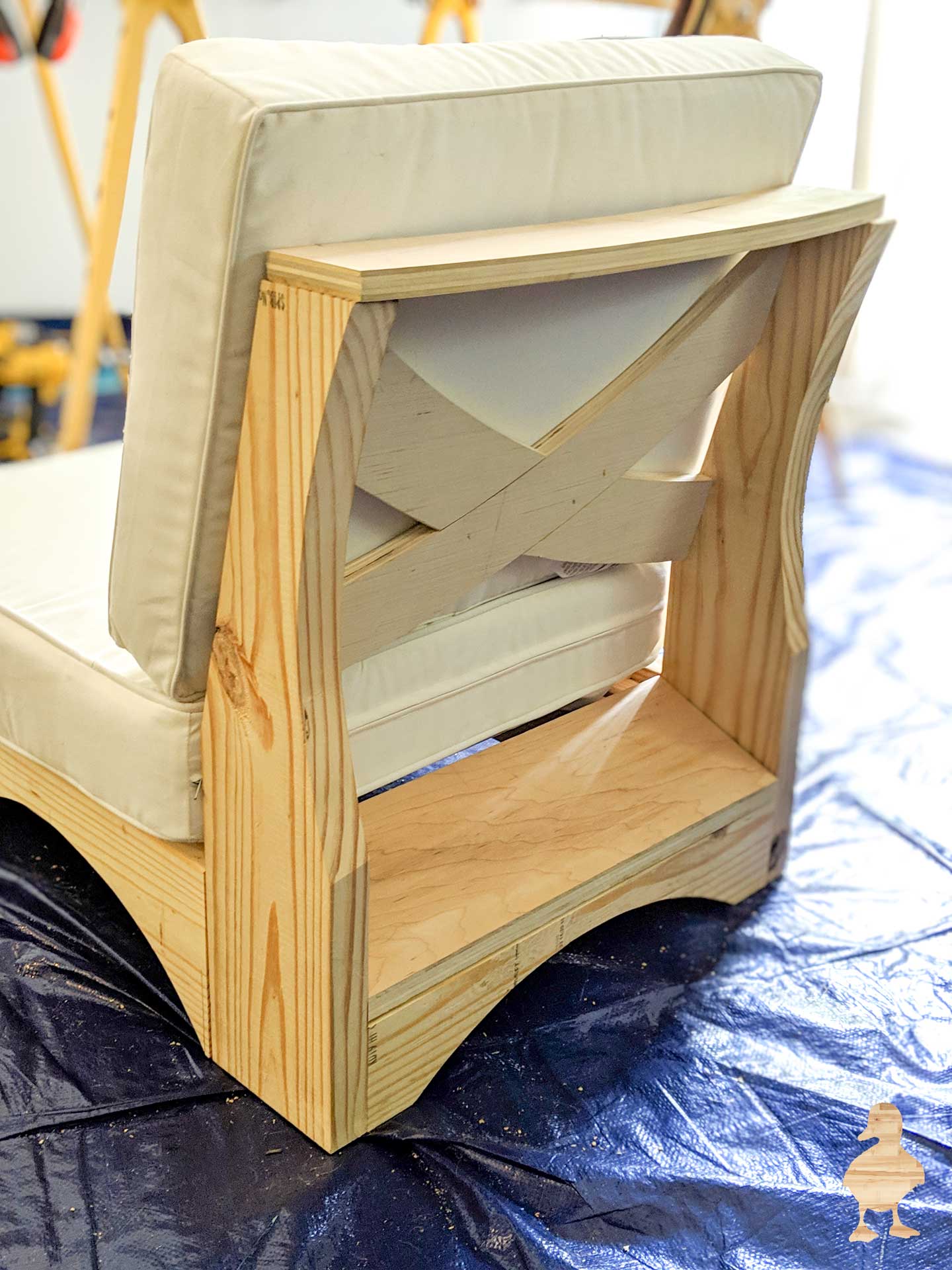 K has never built anything with pocket holes before, so it's been fun to teach him how to bring this set to life. The full reveal of the entire set will come later this year once they're painted.
Crescent Outdoor Ottoman
Tools and Materials Needed
Cut List
2 – 2×8 cut to 23″ (curve details to come in plans)
2 – 2×8 cut to 21″ (curve details to come in plans)
4 – 1×4 cut to 21″
4 – 1×4 cut to 20″
4 – 4×4 post (or glue up of 2x4s) cut to 4 1/2″ and 66° angle
Assembly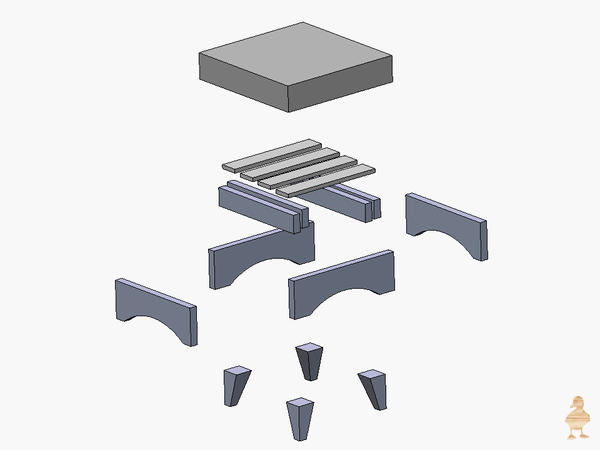 Be back shortly with the plans! I won't leave you hanging, though; I'm getting this post up early because there's a blog hop going on with lots of other outdoor projects to check out. Be sure to click on the links below to see them all (planters and shutters and storage, oh my!). If you hop over and leave a comment, tell them I sent ya. ;)
May DIY Outdoor Challenge