This post may contain affiliate links. This won't change your price, but may share some commission. Read my full disclosure here.
What do this guy
And this guy
And me have in common? No, we're not going for the joke that will make me give you the frozen oh-no-you-didn't glare.
What I mean is, I add extra, totally made up syllables to words when I'm excited. Love becomes la-HOVE and  yes becomes ye-HESS and I can't seem to stop myself. I still have the memory in college when two girls laughed hysterically at me when I called something BUH-zarre and continued to remind me of it at every party I saw them at thereafter.
It's one of my quirks, and like you (I'm only guessing), I have many. But both of those words slipped through my lips when I saw this chair (featured in my What's New Wednesday? post for March).
… And so continues the obsession with Turn-of-the-Century industrial items. First it was Edison bulbs with light cages, and now it's wood-and-metal stools.
Here are a few of the others I am swooning SAH-woo-HOO-ning over: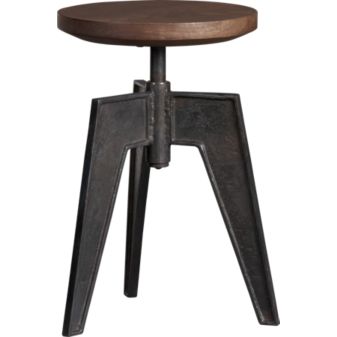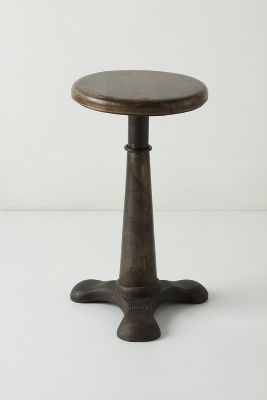 What has you in a make-more-syllables kind of mood?
Psst – Haven't had enough? Head over to Pinterest to see what else I'm inspired by lately.
While every effort has been made to ensure the accuracy & effectiveness of the information displayed on this website, The Ugly Duckling House is for entertainment purposes only. All tutorials and demonstrations are not intended to be professional advice (nor substitute as such), and I make no guarantees as to the procedures and information here. Creating with my suggested methods, materials, and tools is under your own risk. Please ensure you are following proper guidelines with anything used, and seek professional advice if you don't know how to do something! Read my complete disclosure here.