Disclosure: this post may contain affiliate links, which means I may make a commission if you decide to make a purchase through one of my links, at no cost to you.
I got the chance to tour the 2020 HGTV Dream Home in Hilton Head, SC, and I'm taking you along with!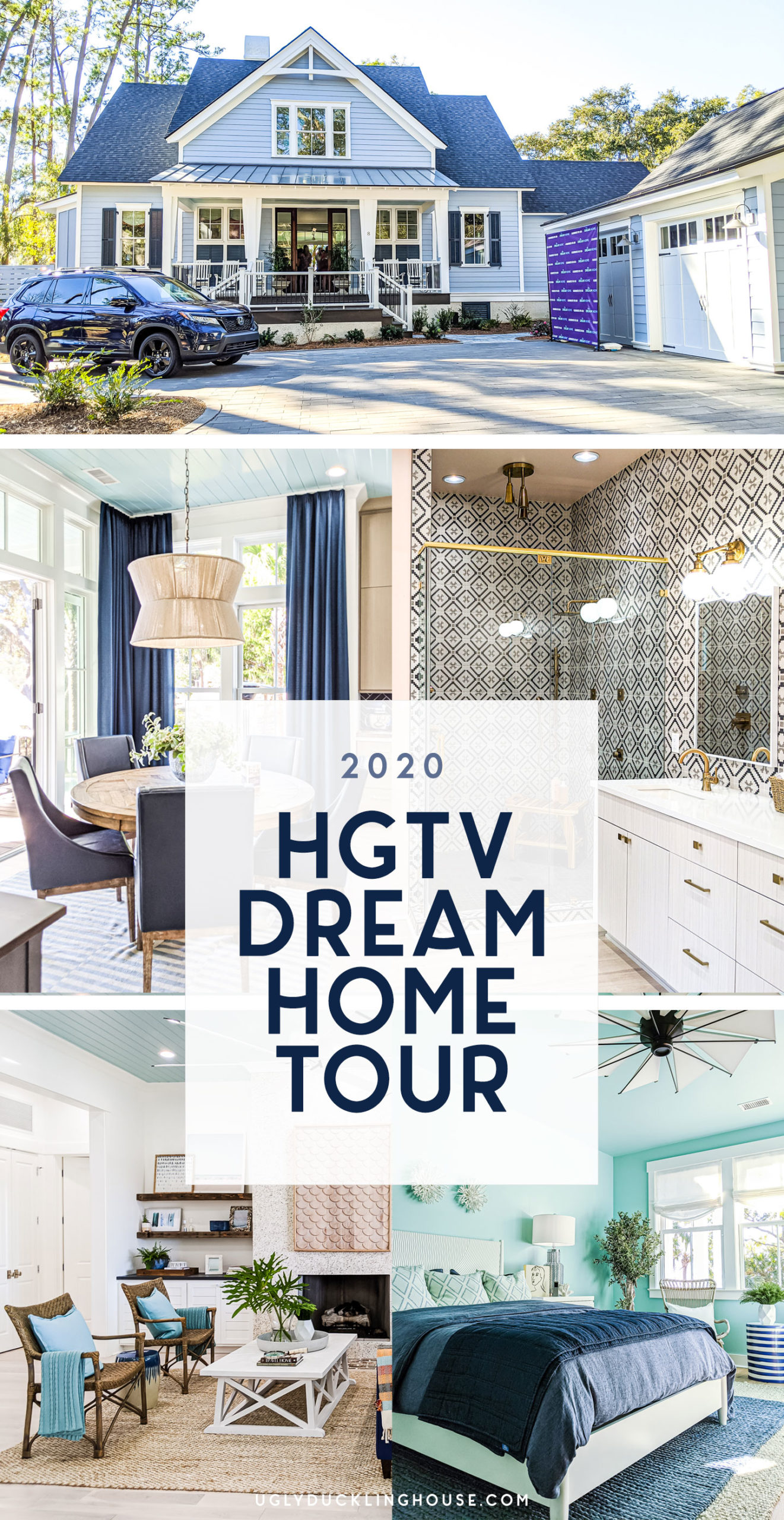 Get ready for PICTURE OVERLOAD — I have a house tour full of pictures for you, so I apologize in advance if this page takes a hot second to load.n
I've always wanted to tour an HGTV home (Dream Home, Smart Home, etc.) ever since I started blogging and reading design blogs. Pinch me, because I actually got to do it this year!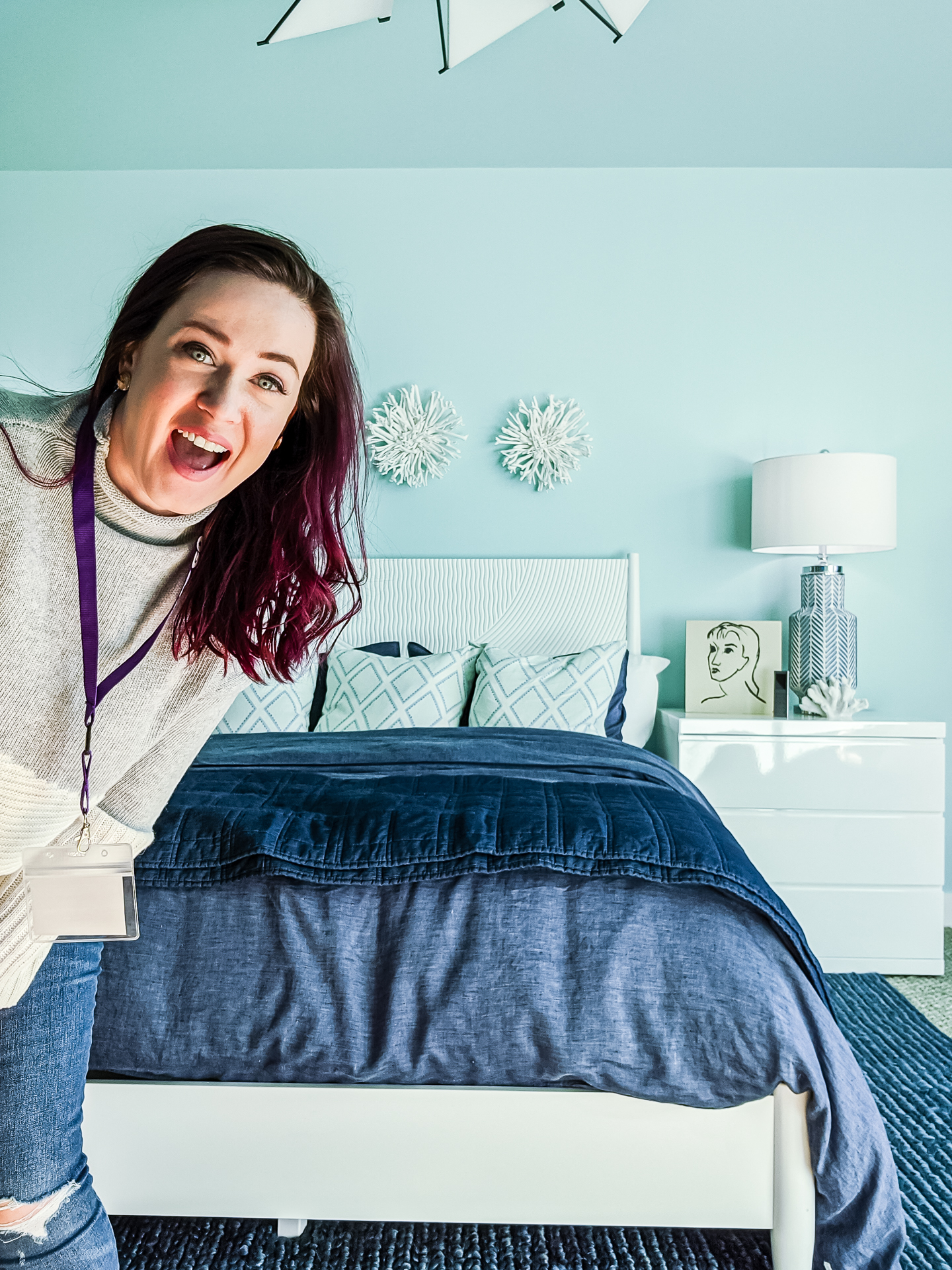 I was invited for the day to Hilton Head, SC. I've been to HHI many times, but never for something like this! I wanted to make the most of my time there, so I took video of every room and tried my best to photograph every little nook I found interesting. There is a LOT to take in, and I don't even feel like I did it justice, but I tried my best!
For the video tour, you can play the video below or check it out on YouTube.
help me reach 25k!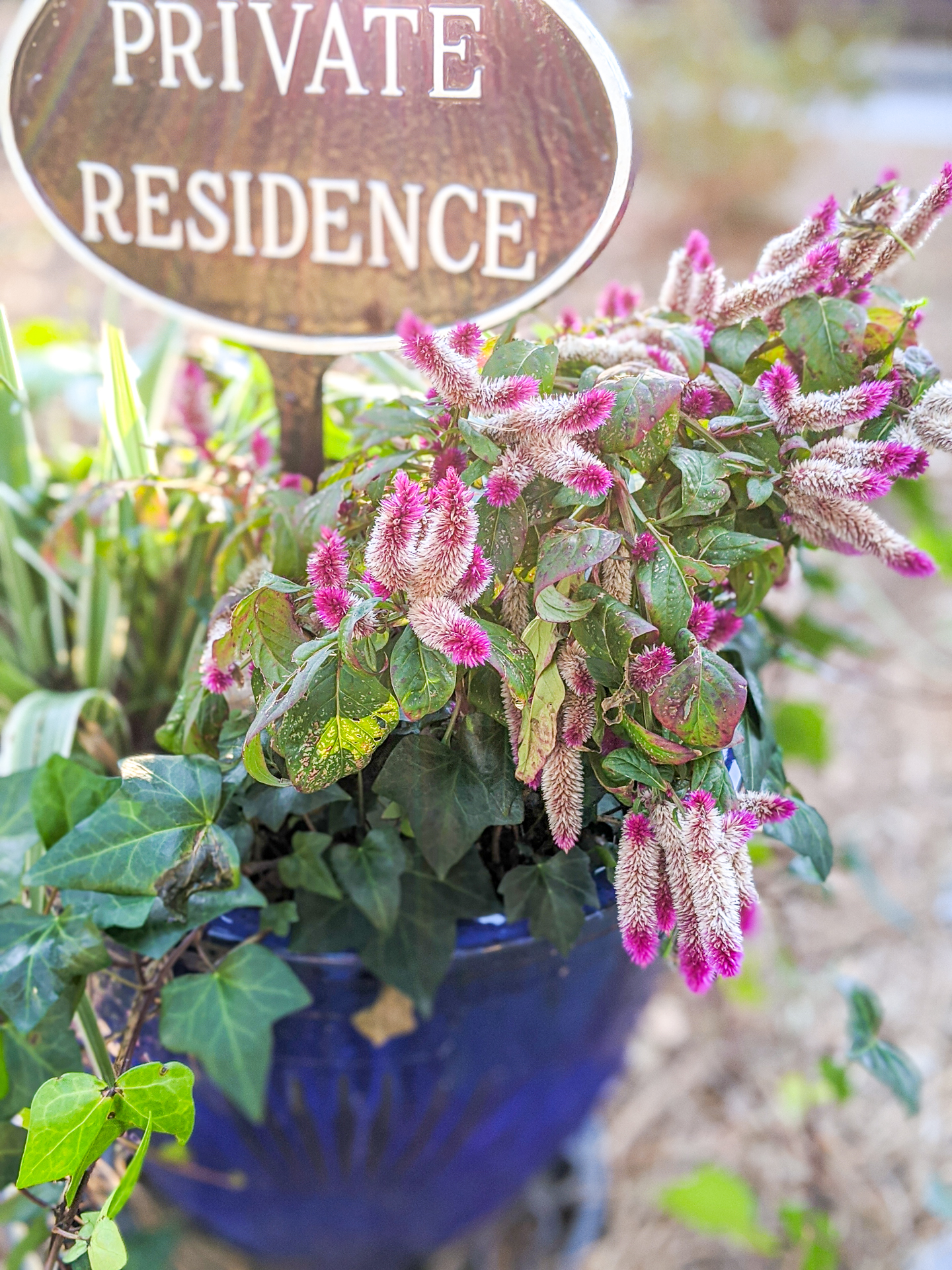 I'm going to keep my comments to a minimum for now, mainly because there are just SO MANY PHOTOS and I didn't even capture everything (I certainly tried!). So, I'll let you peruse this whole tour for today and create a separate post about my specific favorite details (and ideas for how to incorporate this inspiration in your own home).
Take a Look at the 2020 HGTV Dream Home in Hilton Head, SC
As you'll see from all the photos below, this home had tall ceilings and an open flow that blended the interior and exterior spaces together. It practically pulled you outside to enjoy the warm weather at every turn!
Front Exterior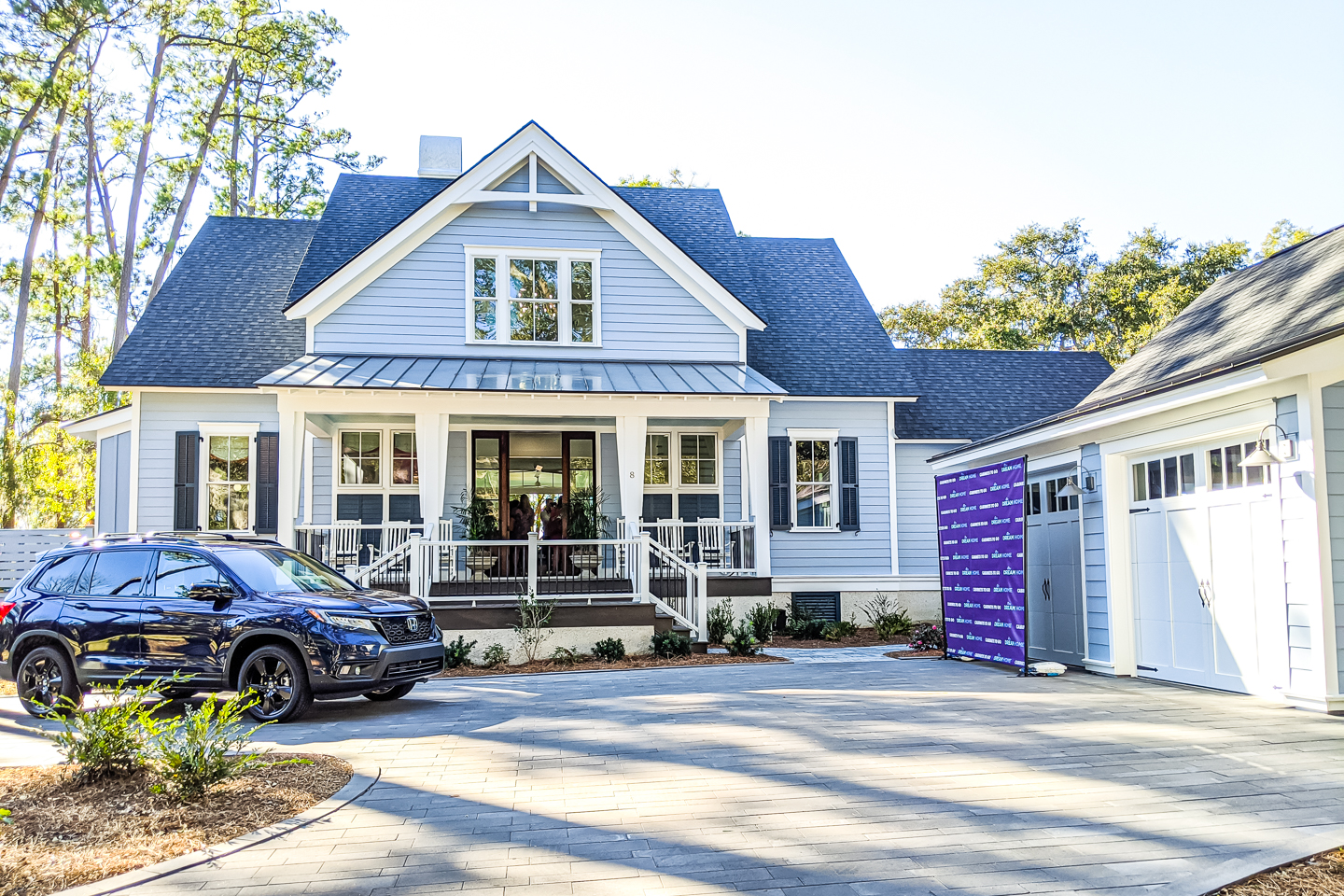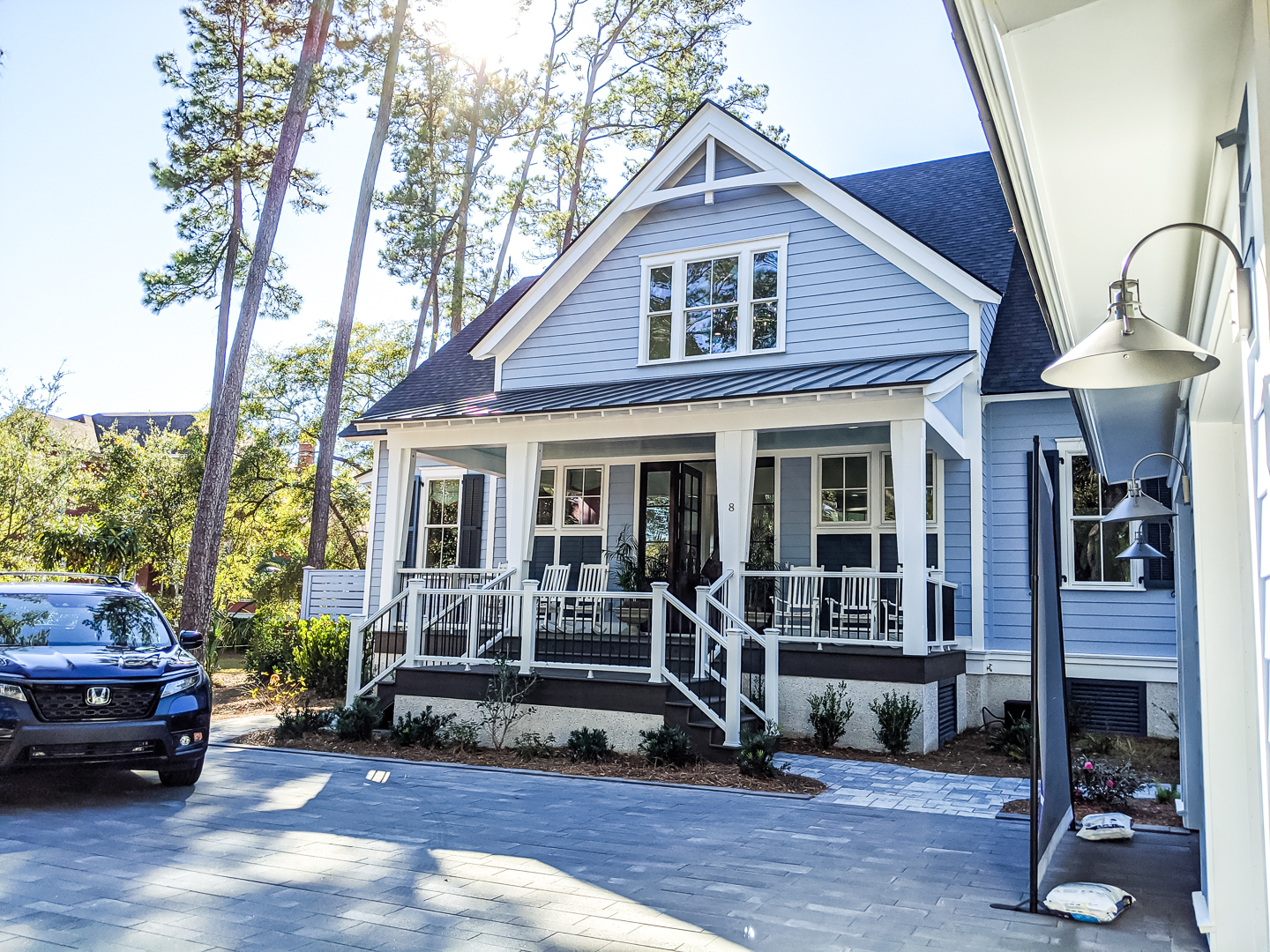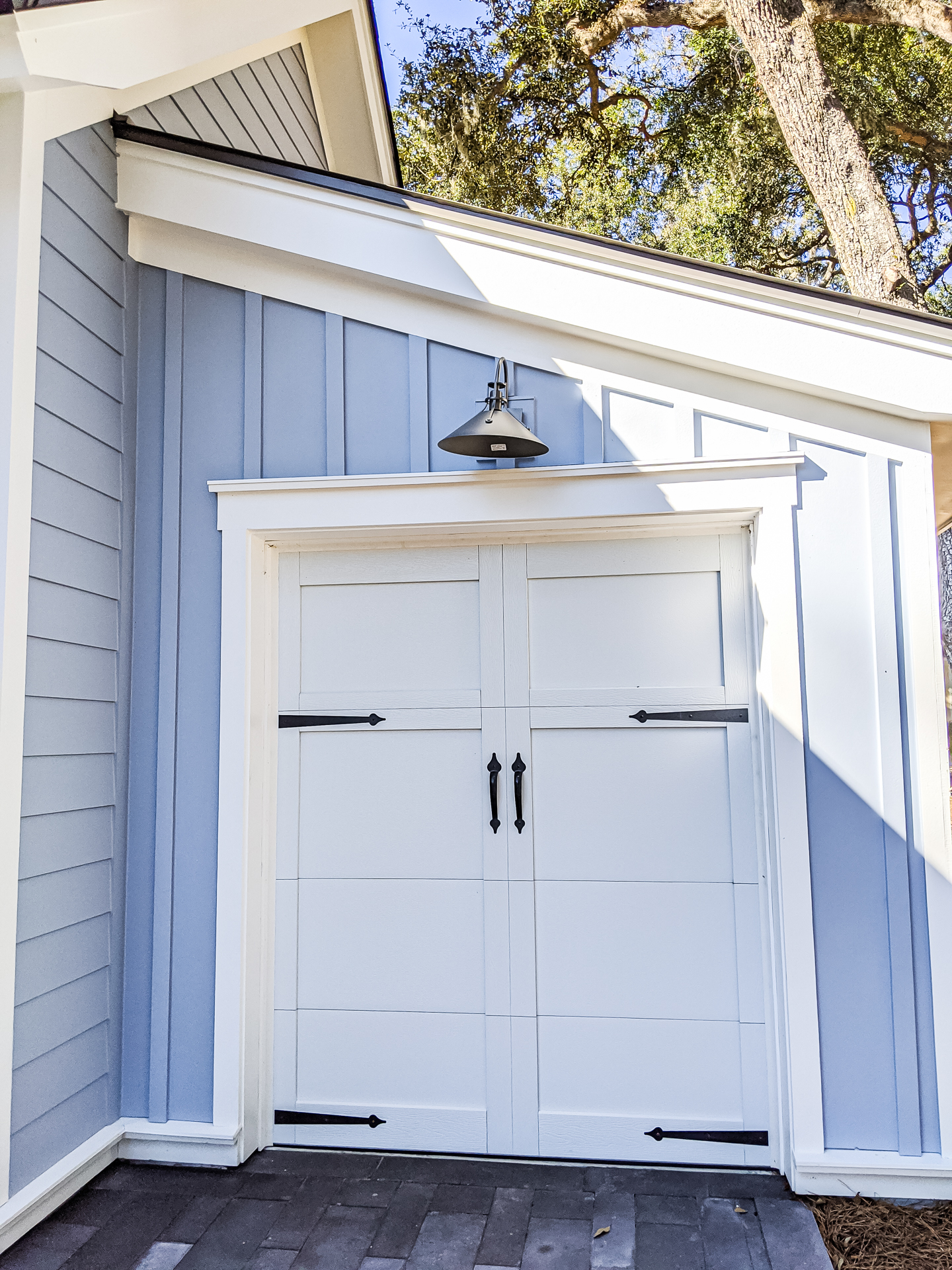 Front porch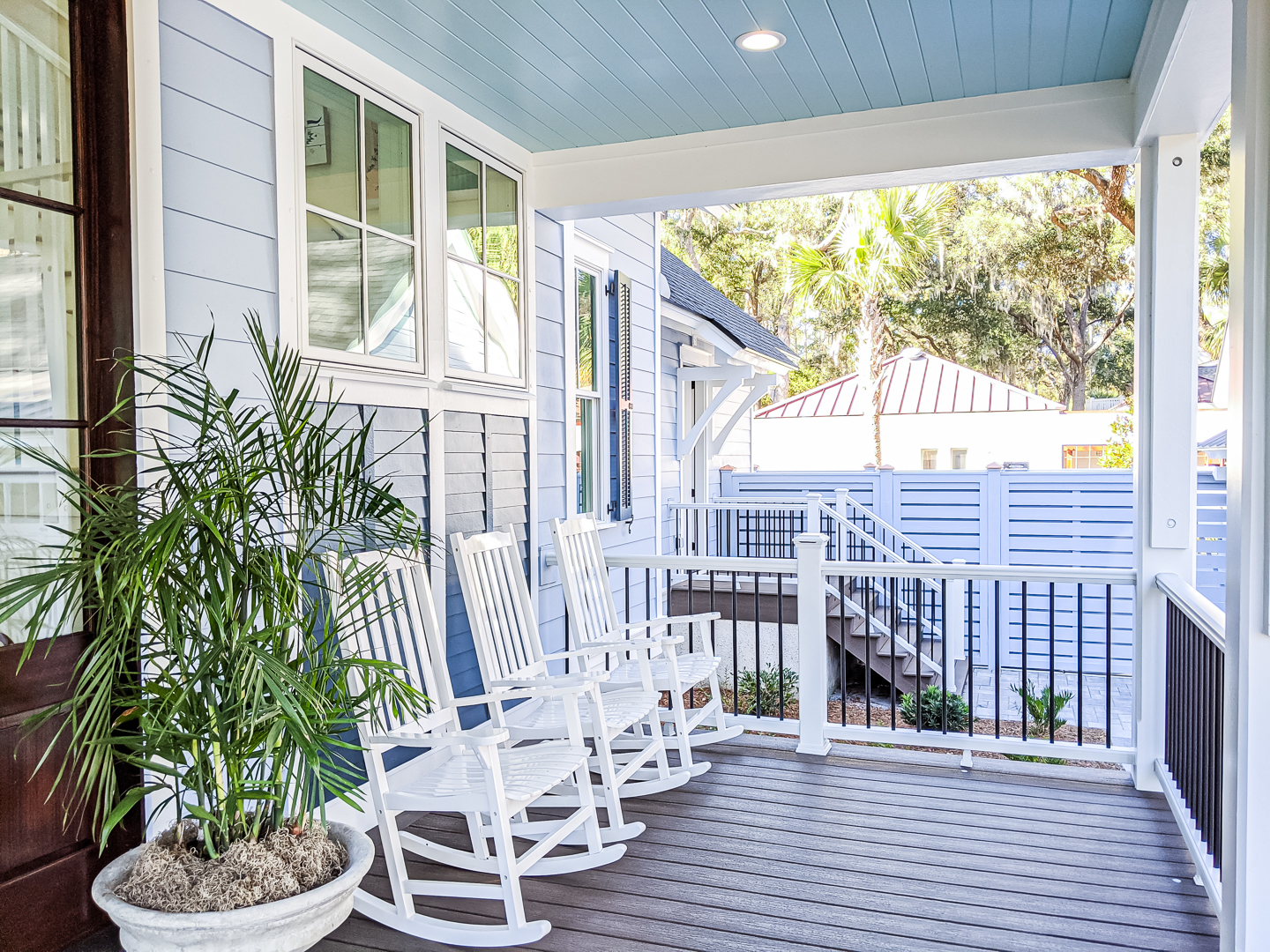 Main Floor Interior
Entryway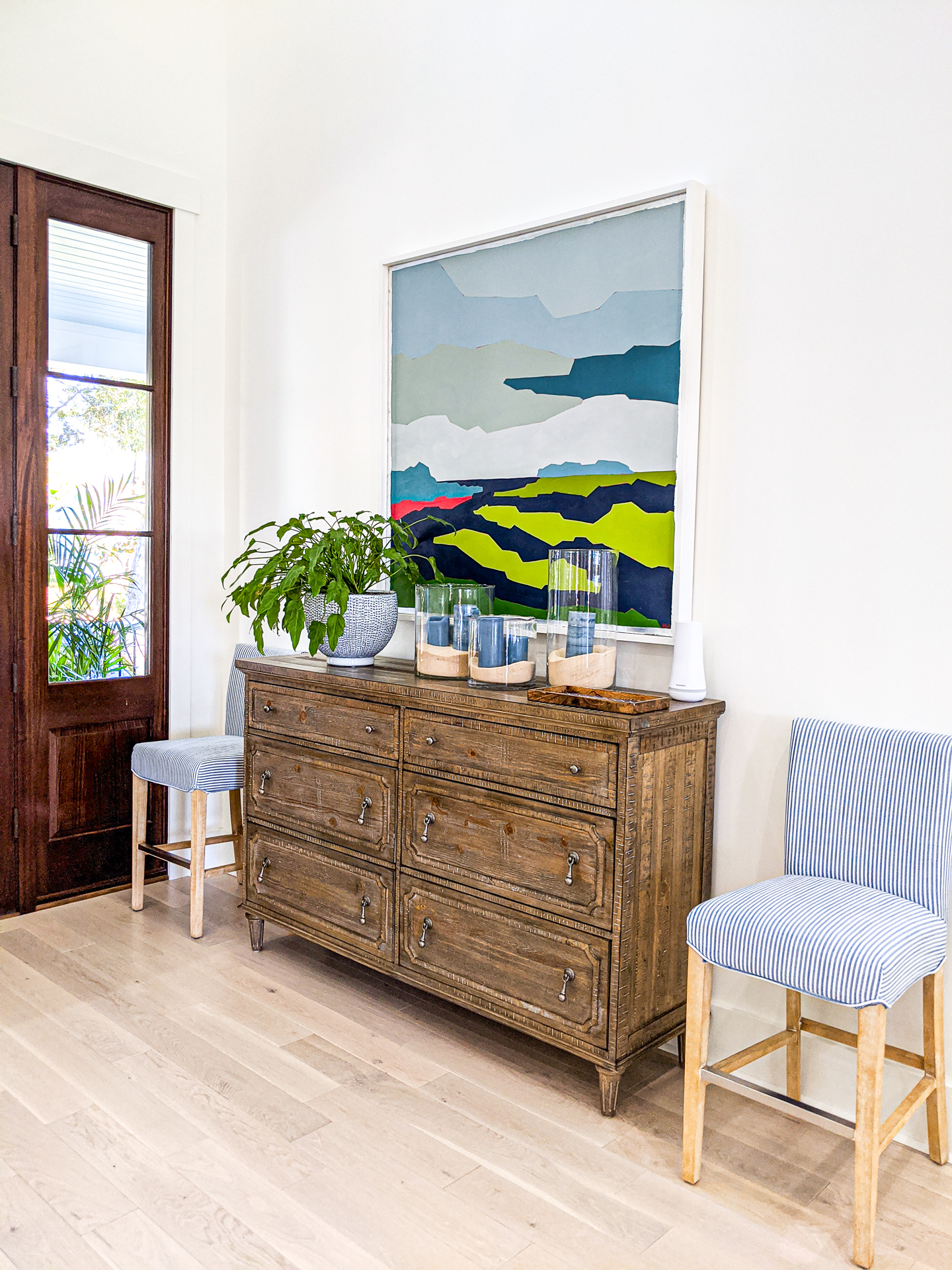 Living room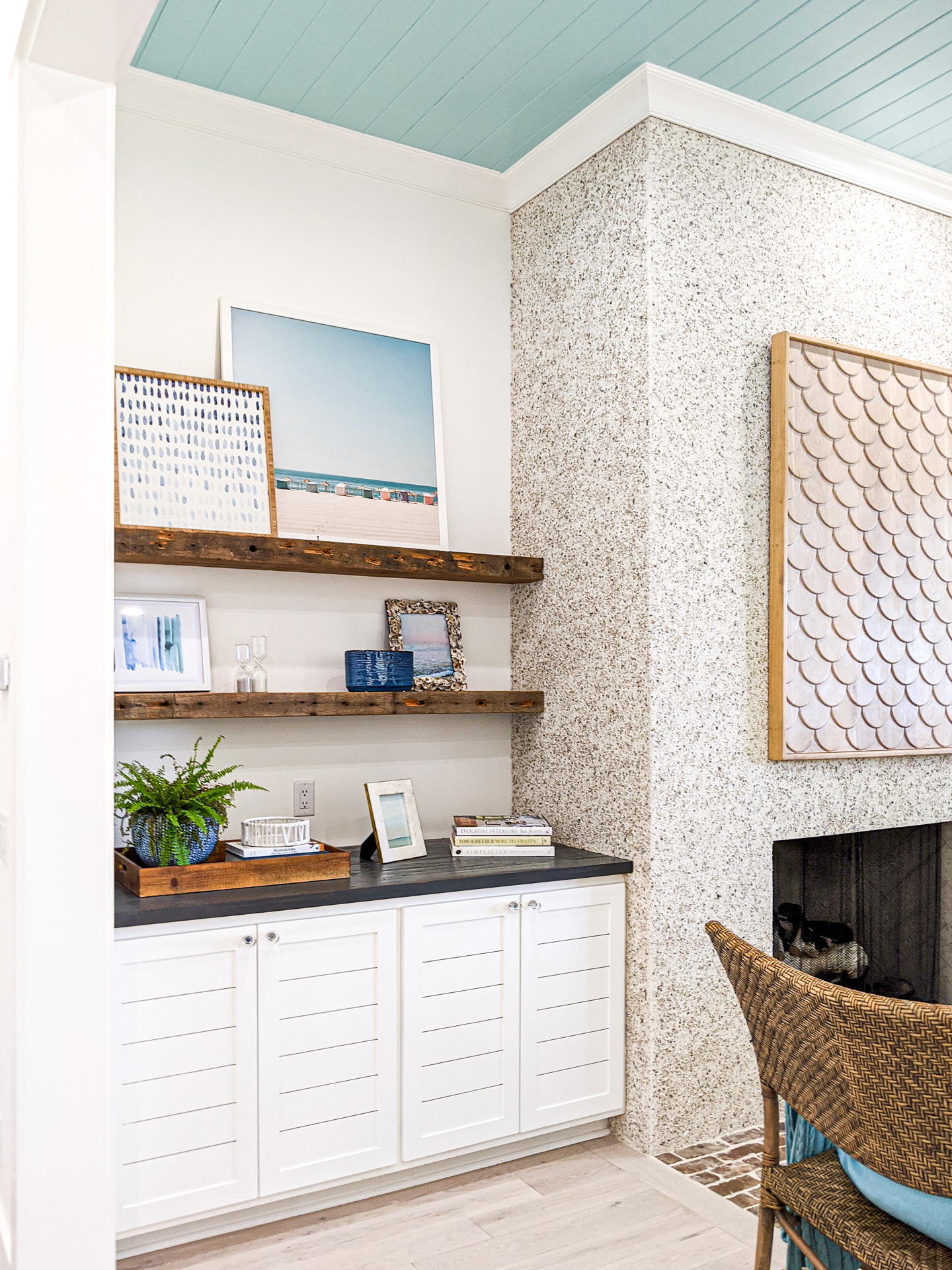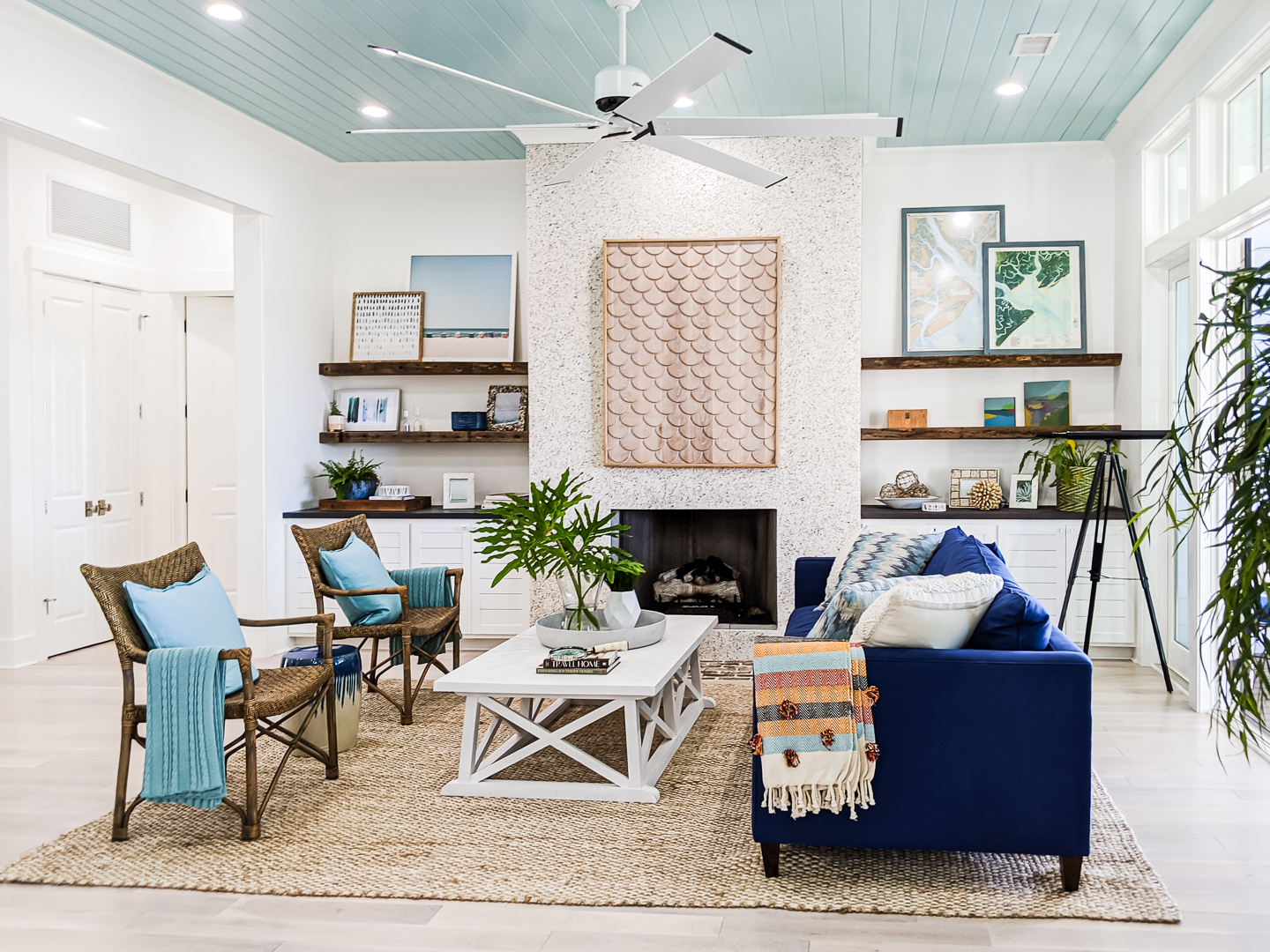 Breakfast nook/dining area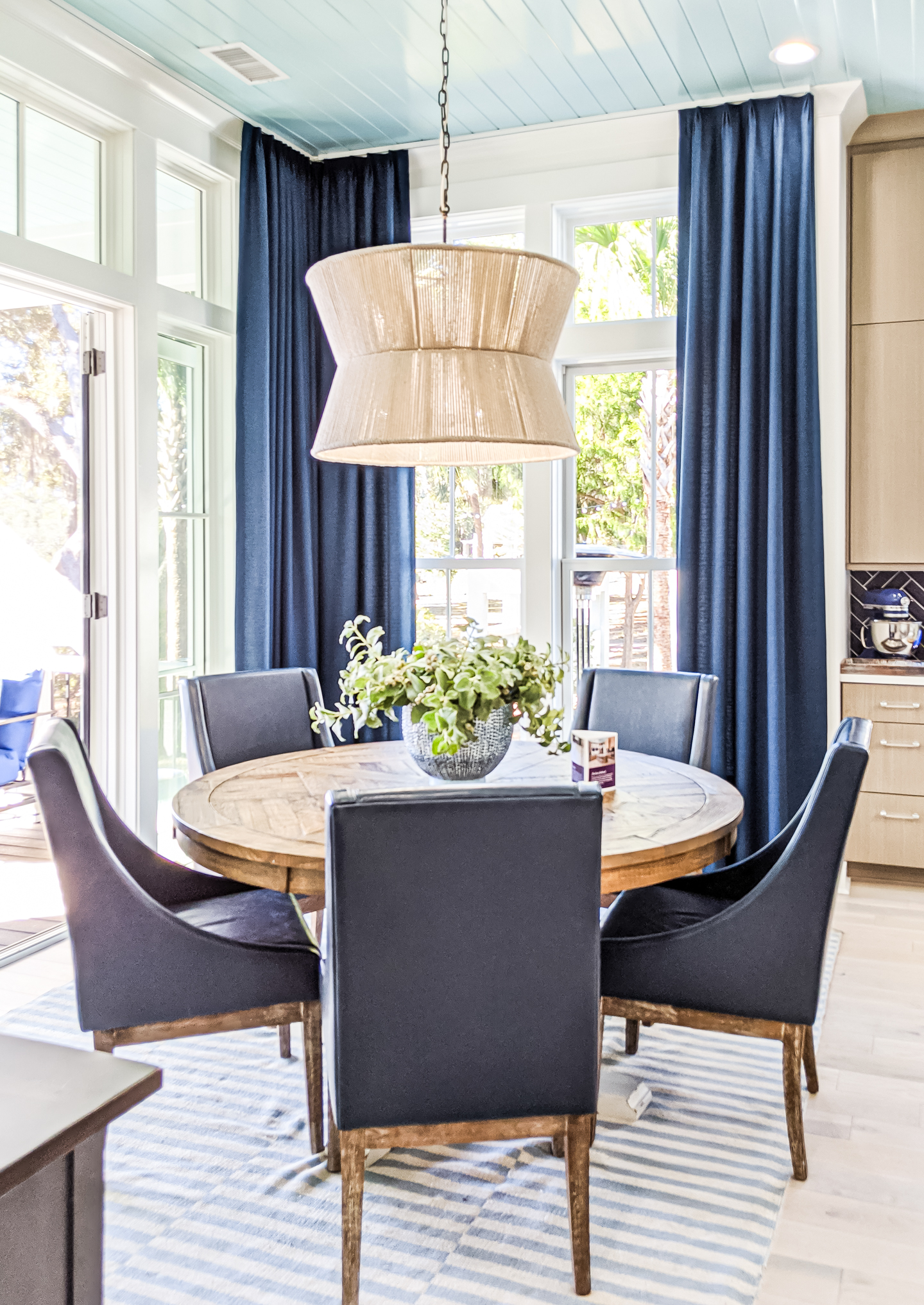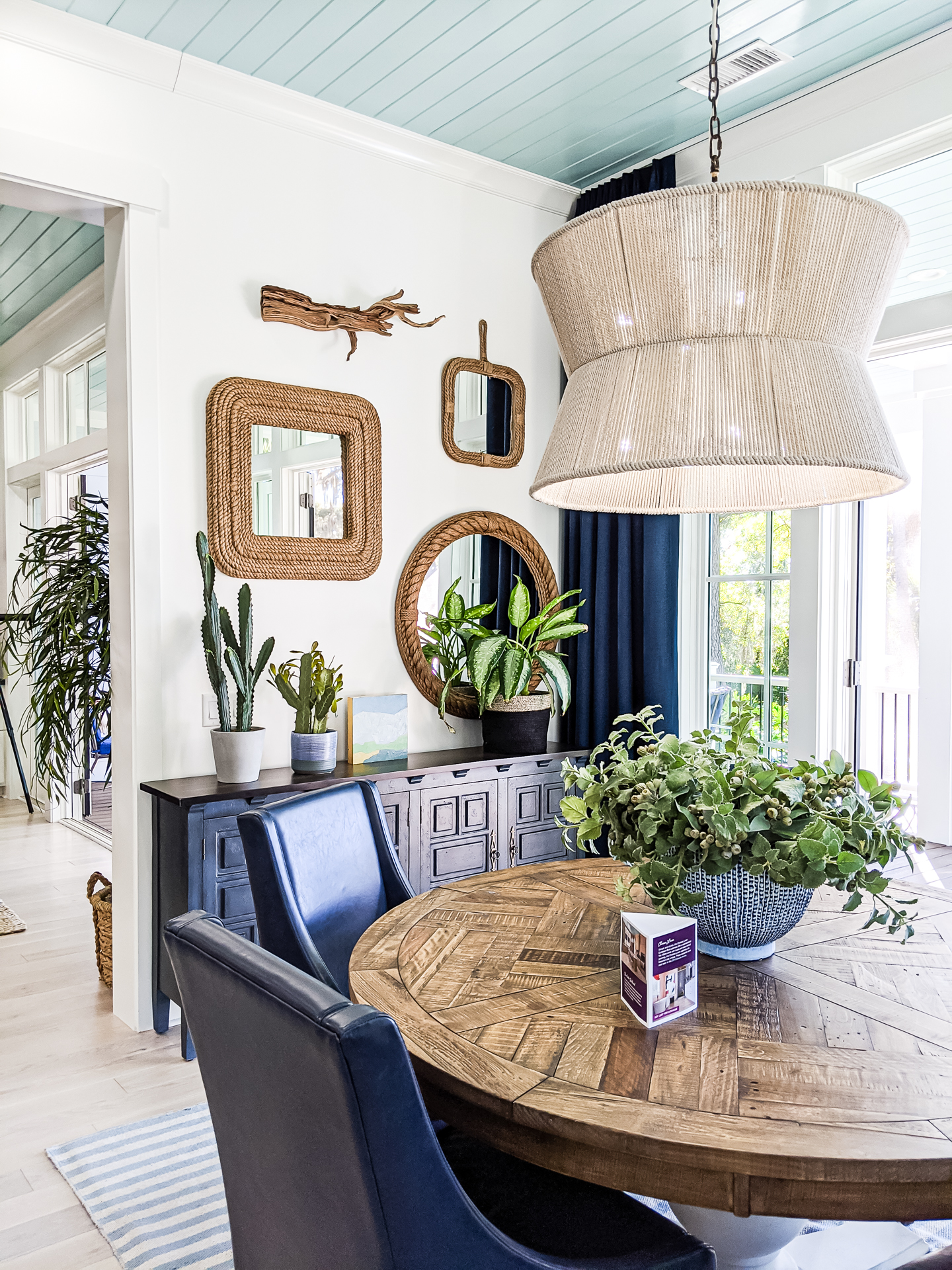 Kitchen
The kitchen was one of the trickier areas to photograph because of the number of people walking around (there was also a catering team set up with drinks and snacks). So, I'm sharing this photo from Shoreline Construction, who built this lovely home!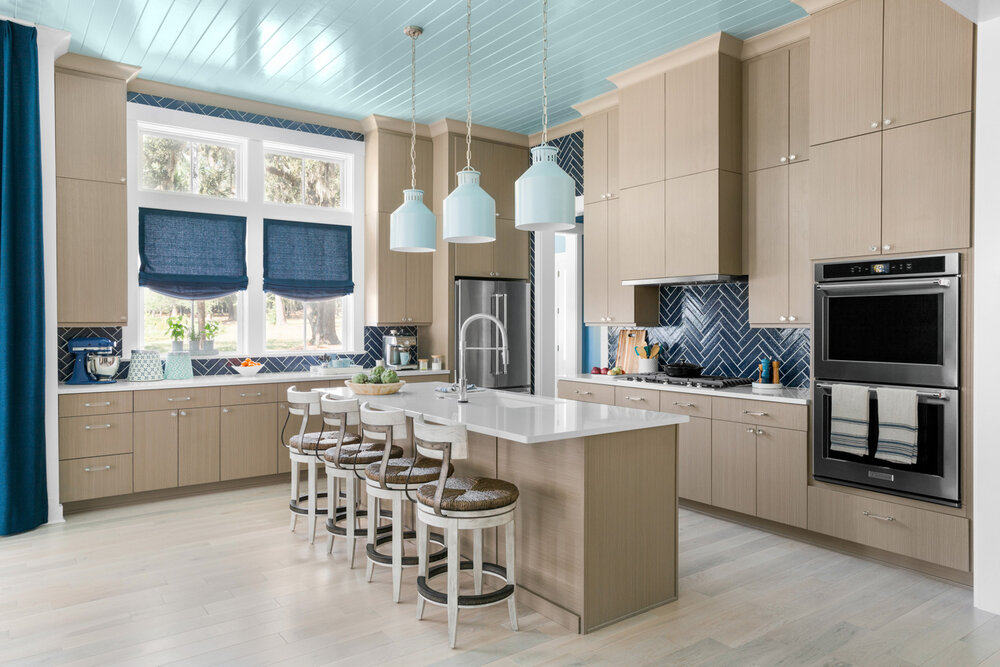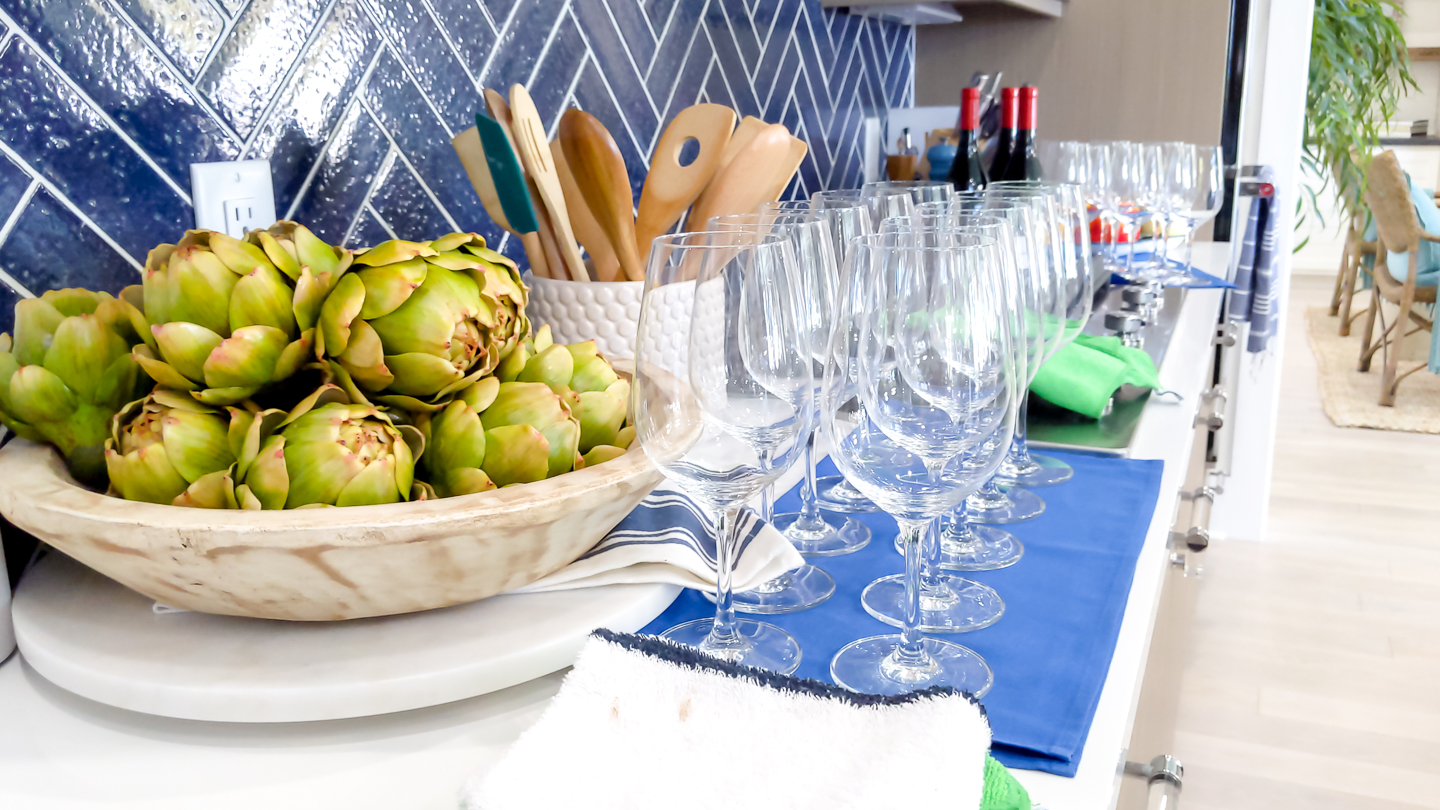 Kitchen pantry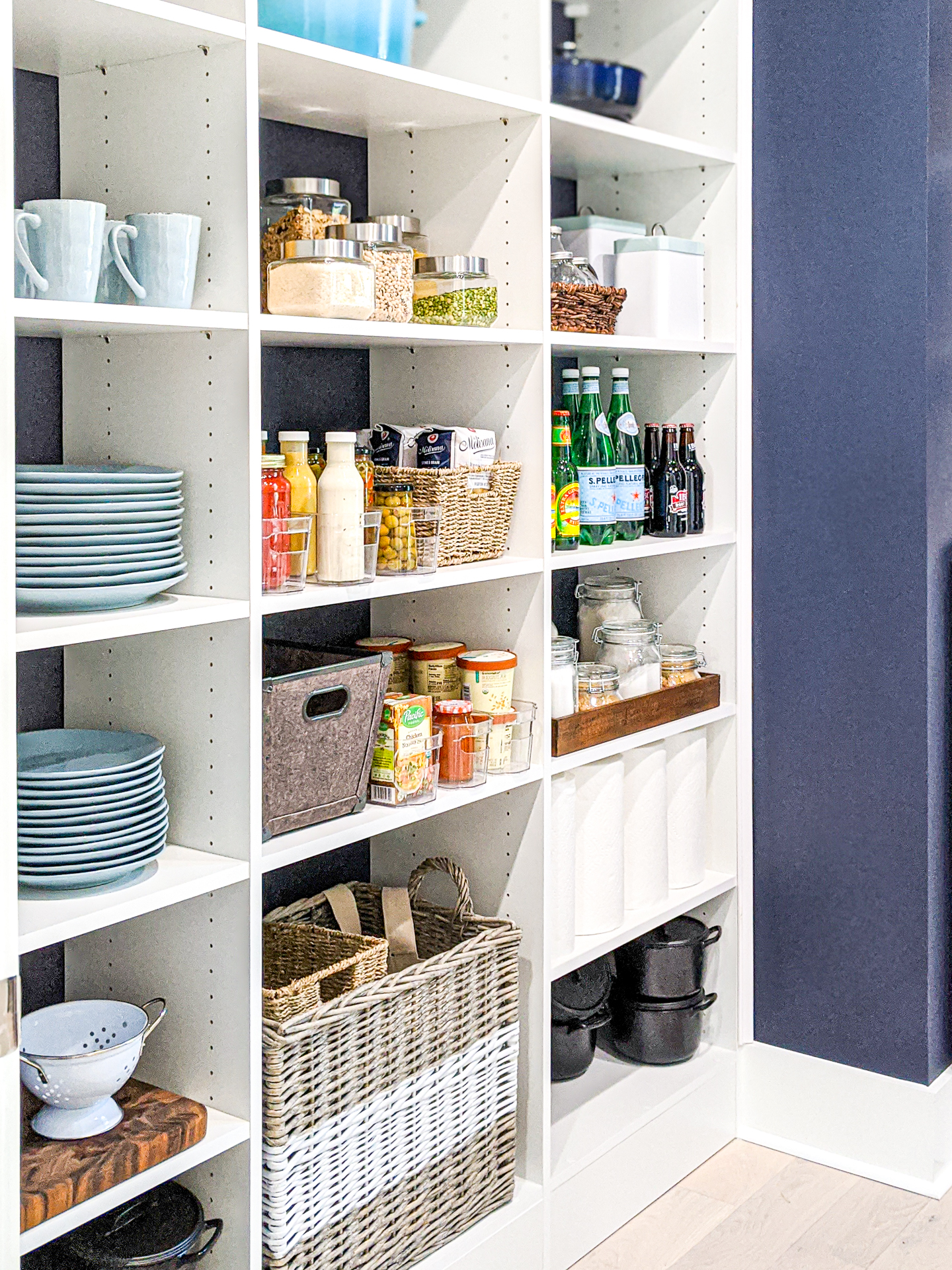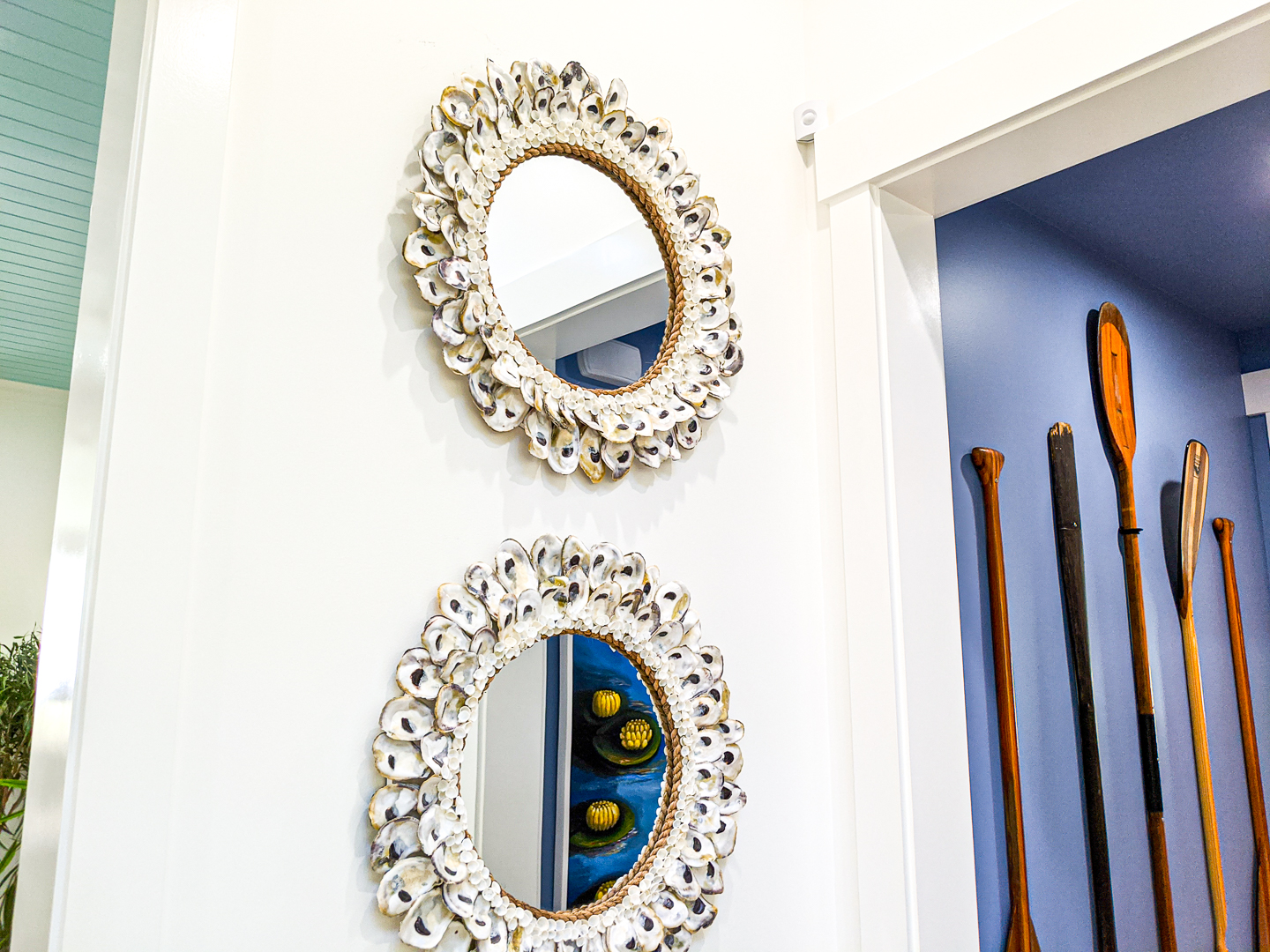 Mudroom/laundry room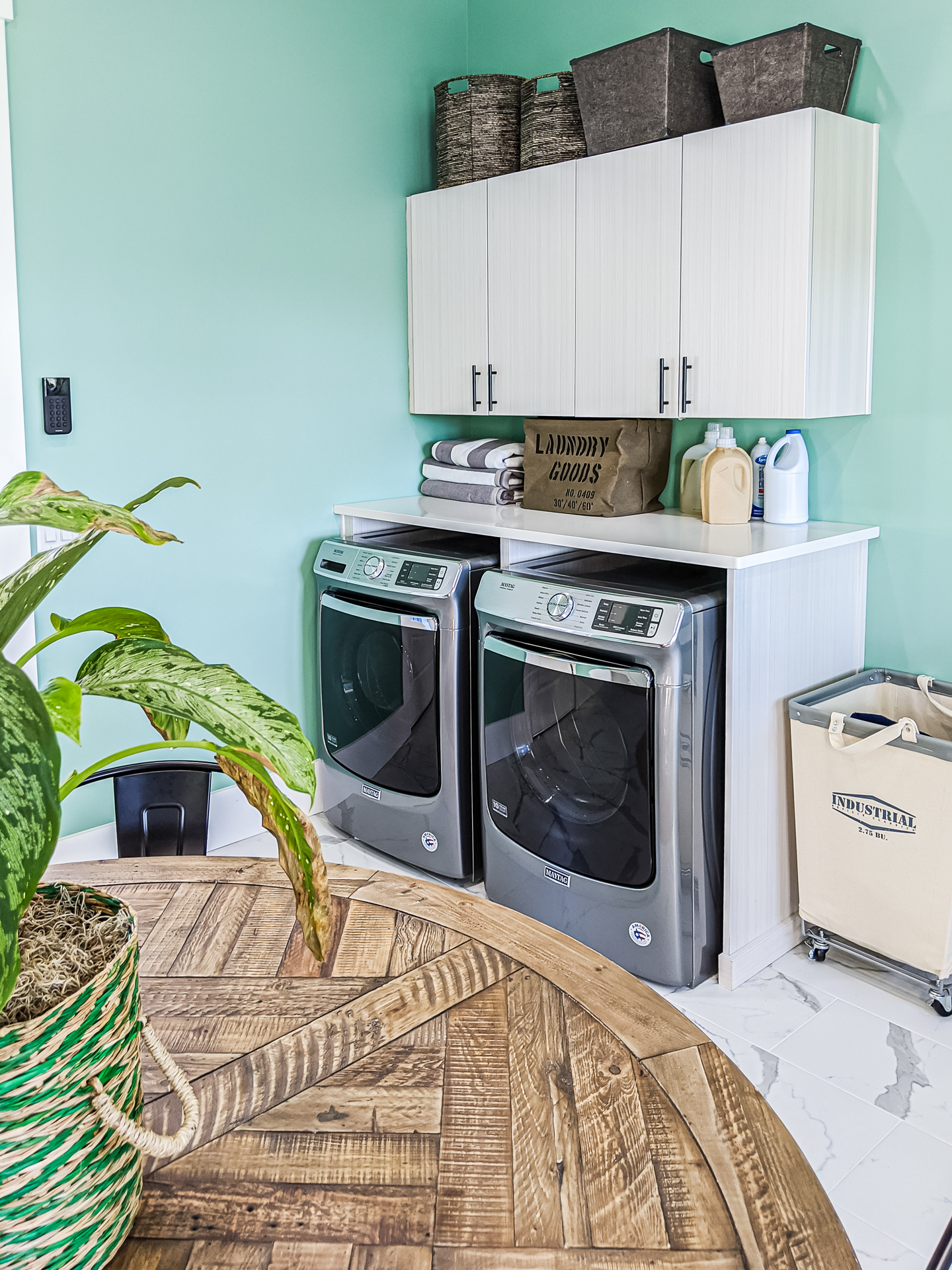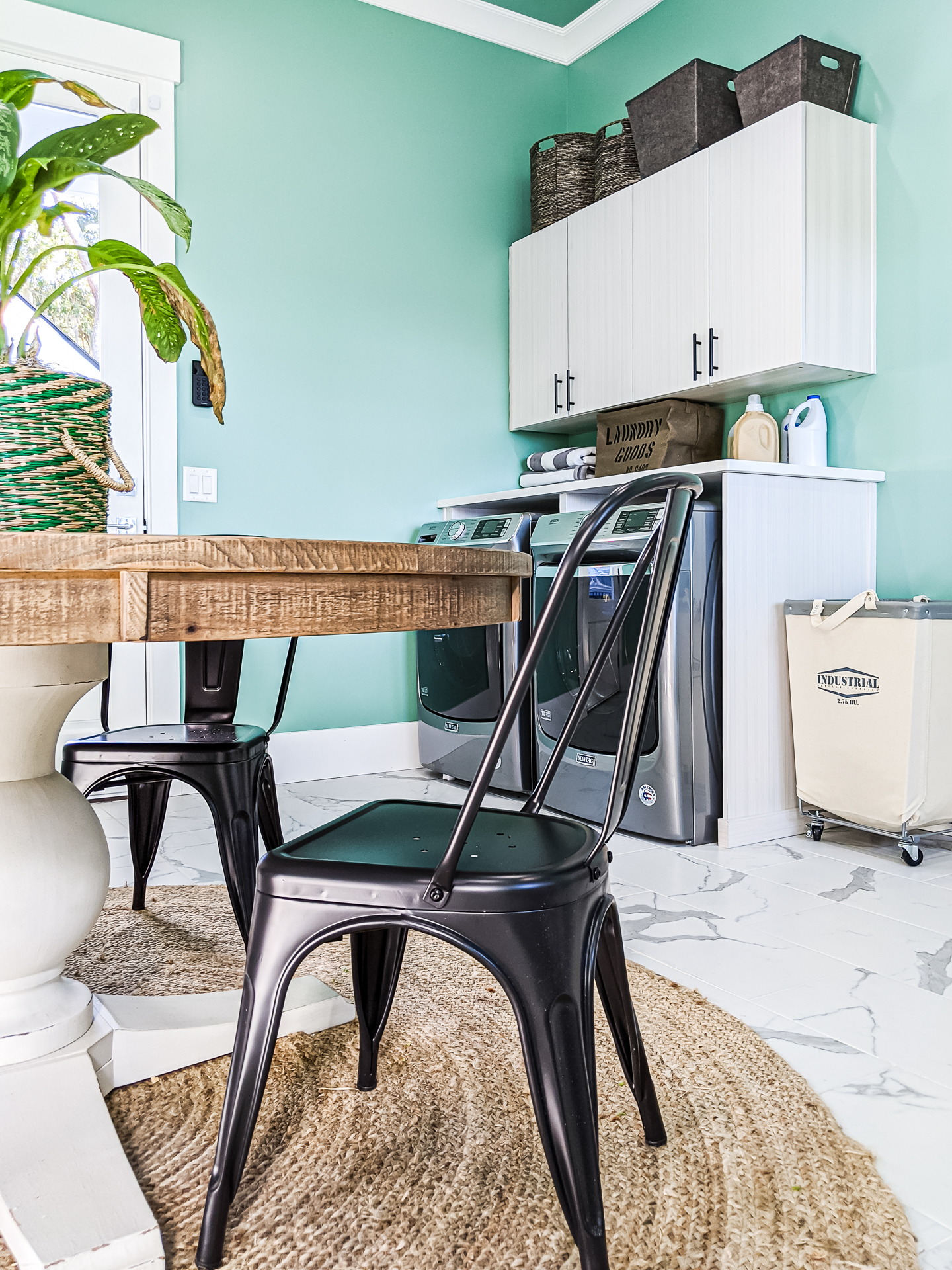 Easily one of the most interesting multi-function rooms in the house. And WAY larger than any laundry room I've ever seen before!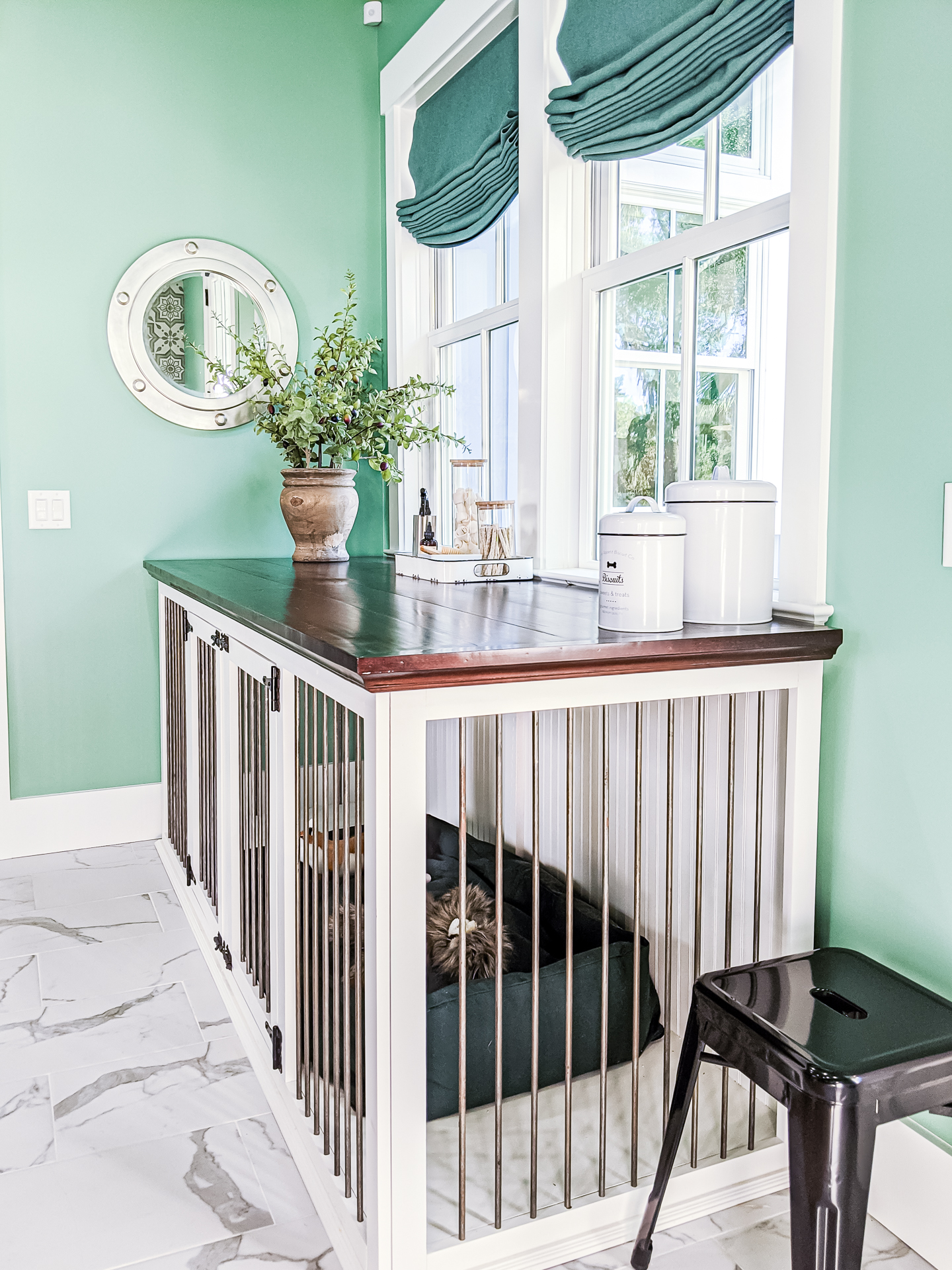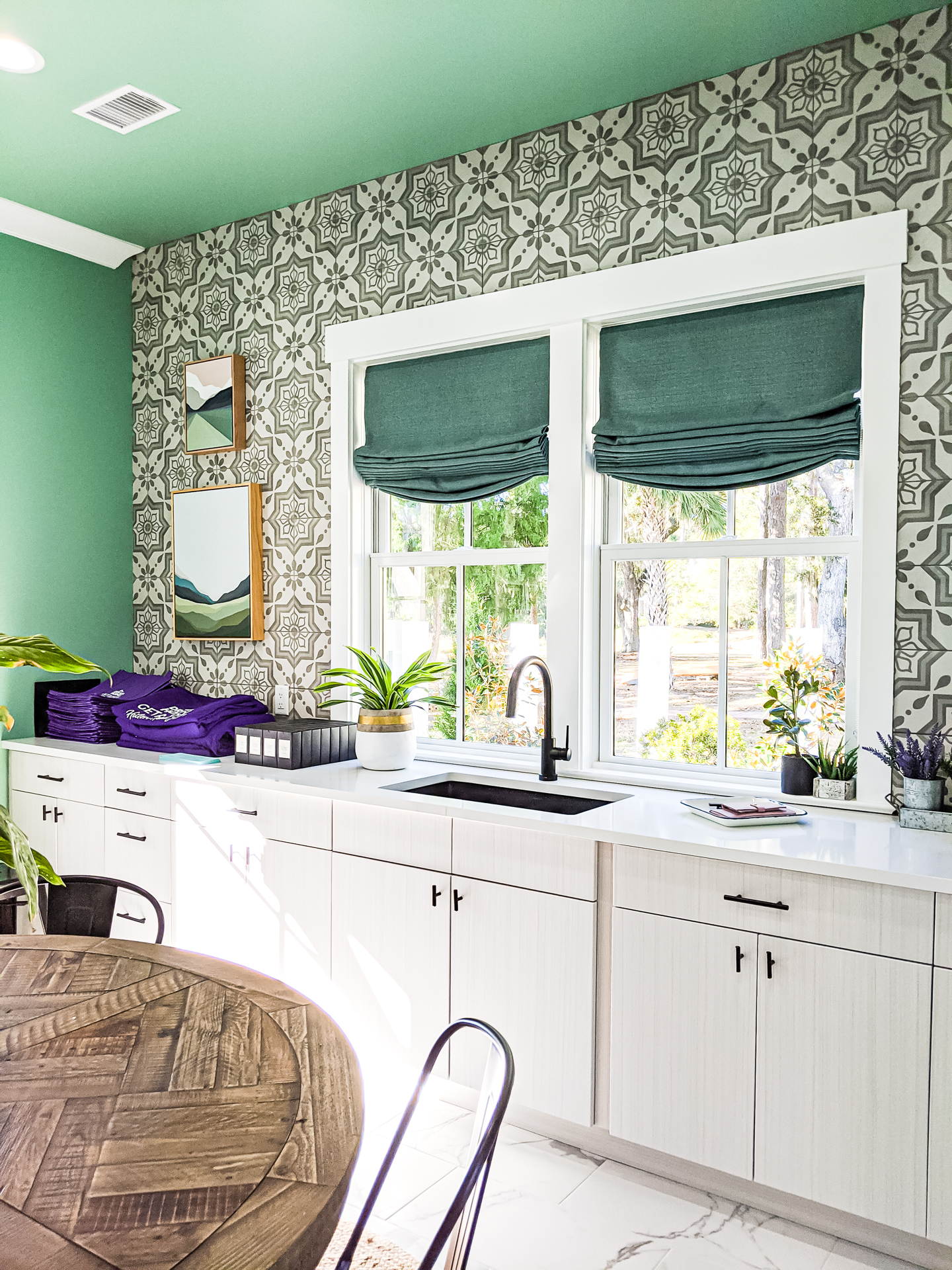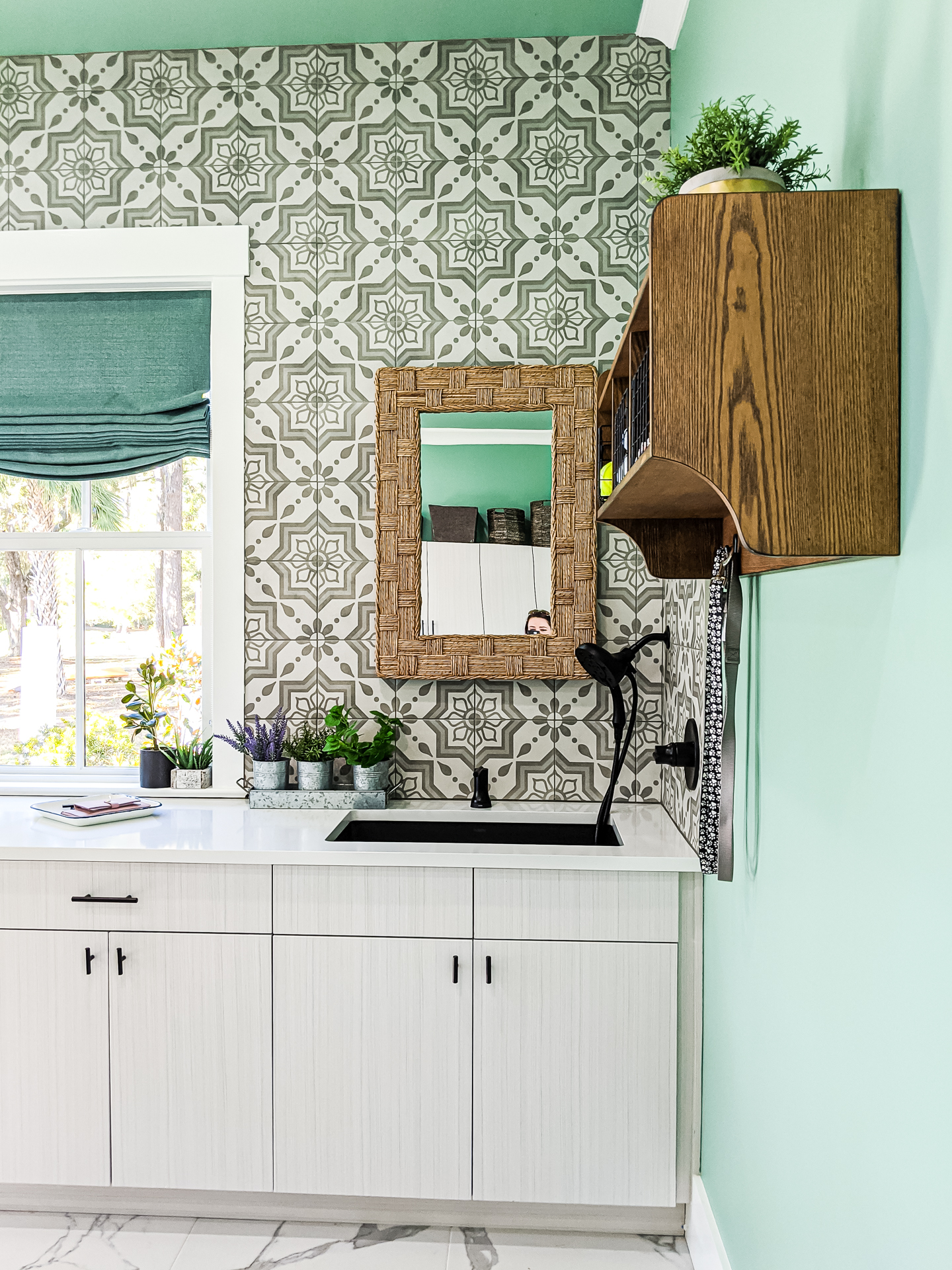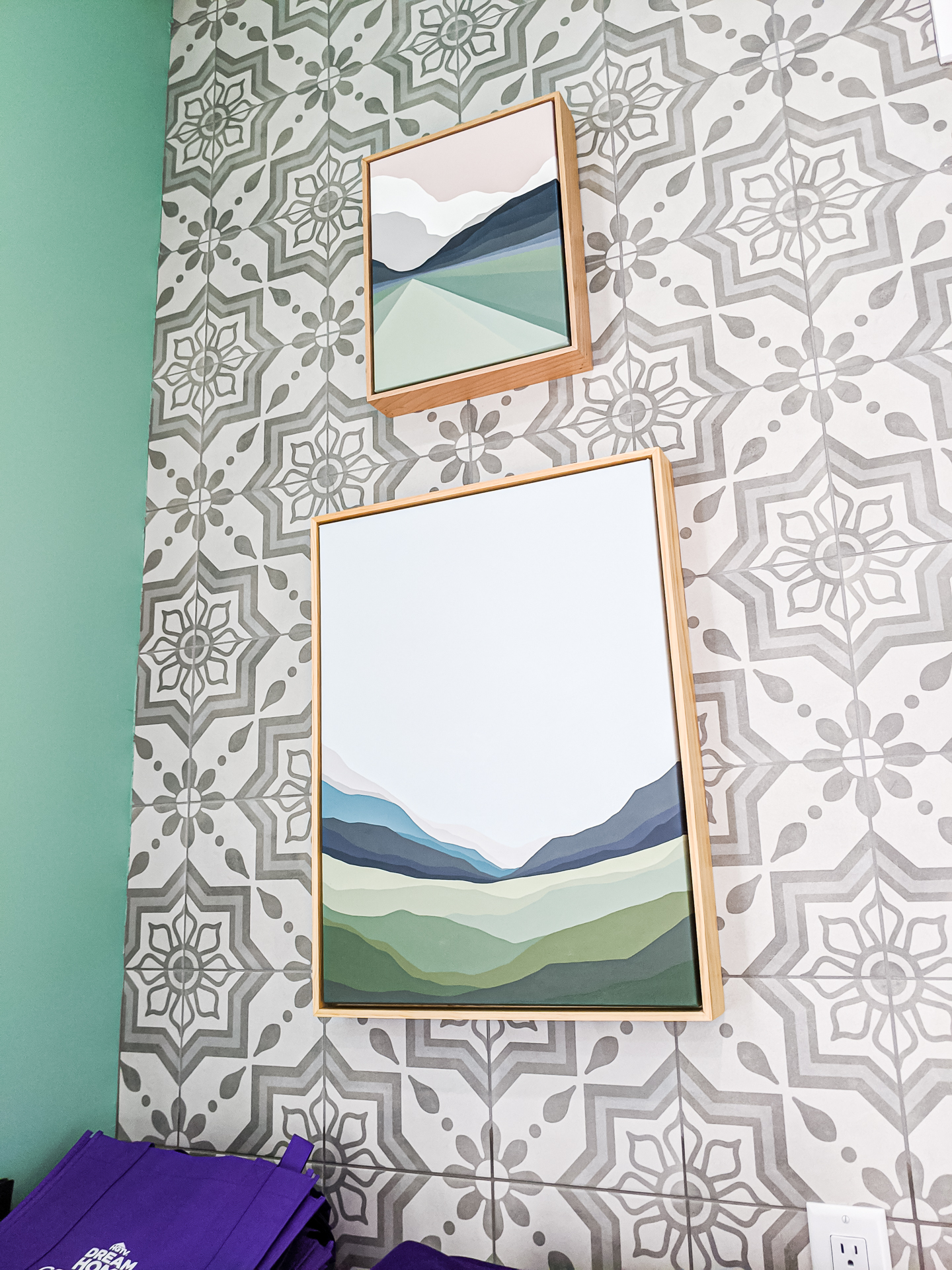 In case you were wondering, I believe the artist for these paintings (several were all around the home in the same style) is from Colleen Elizabeth Art.
Primary bedroom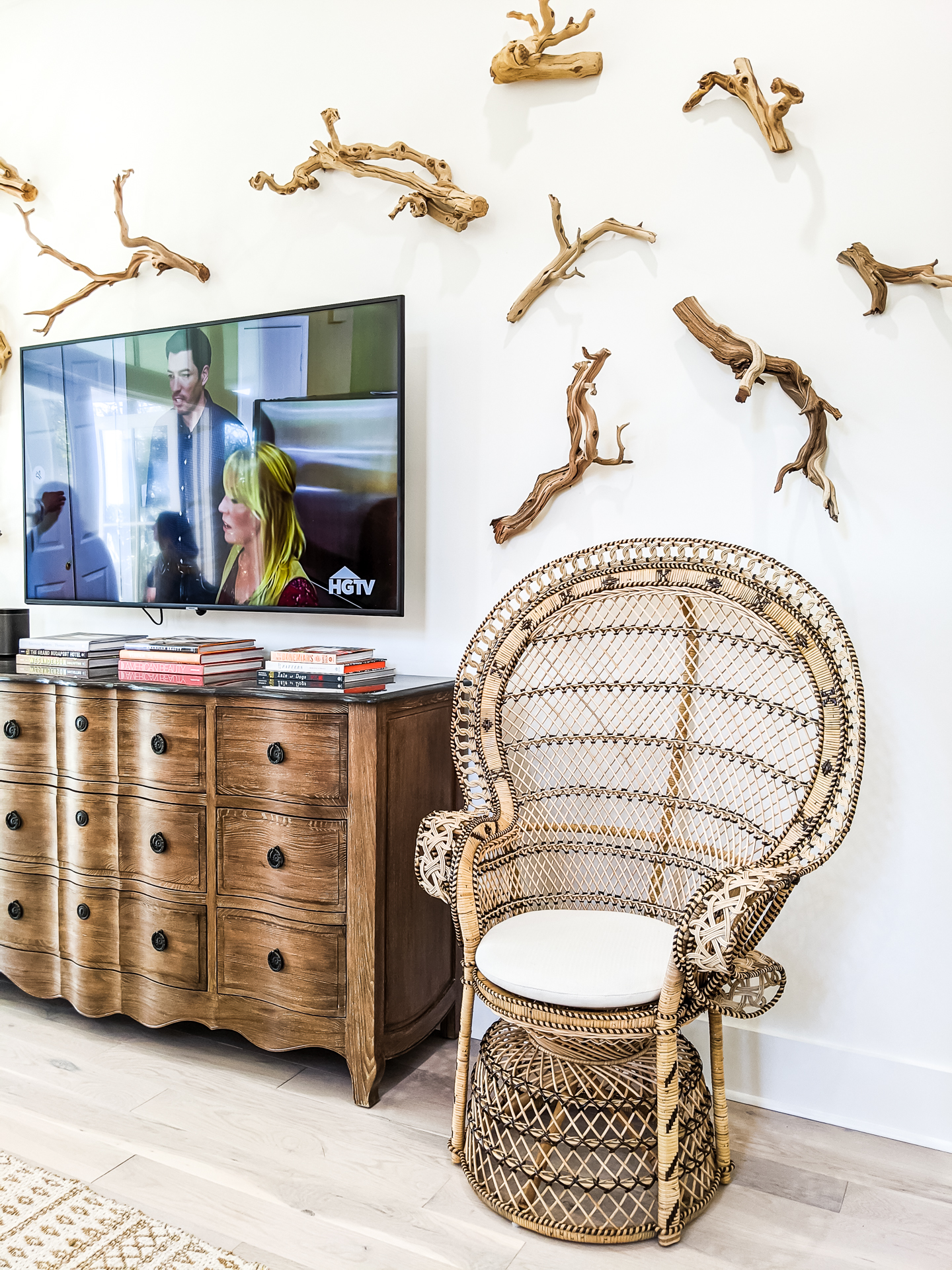 (Only fitting that every TV in the house was on HGTV, right?)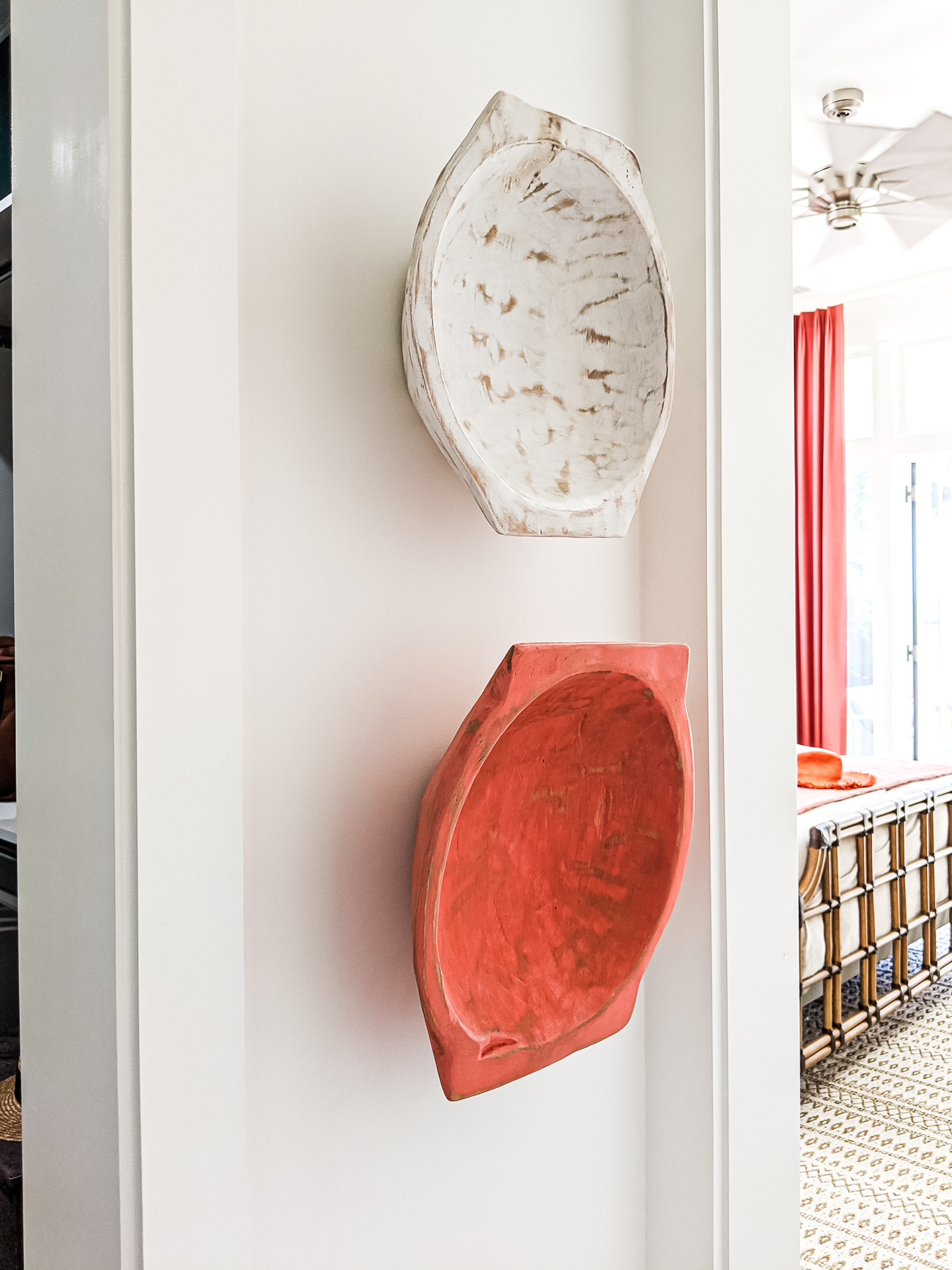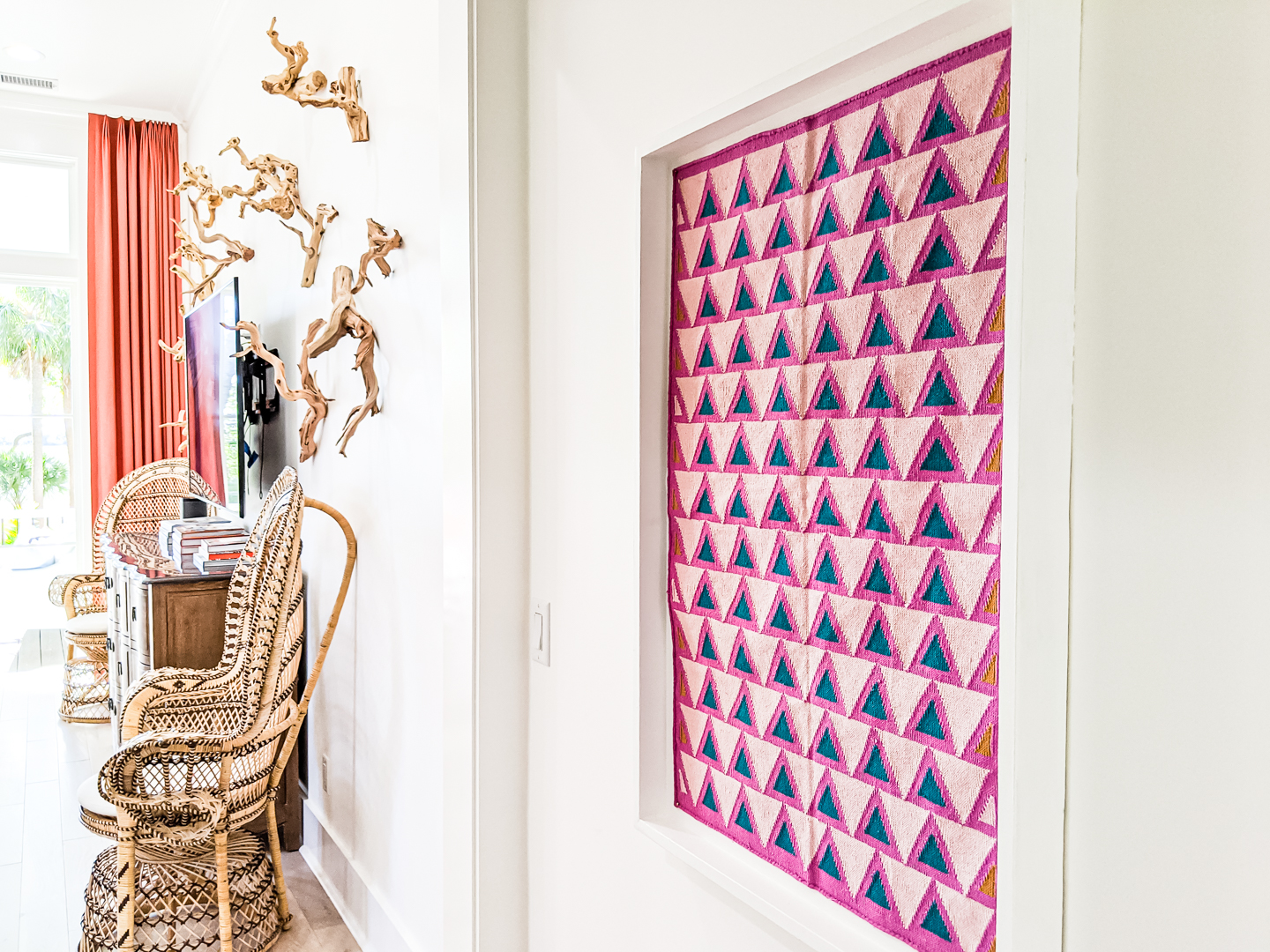 Walk-in closet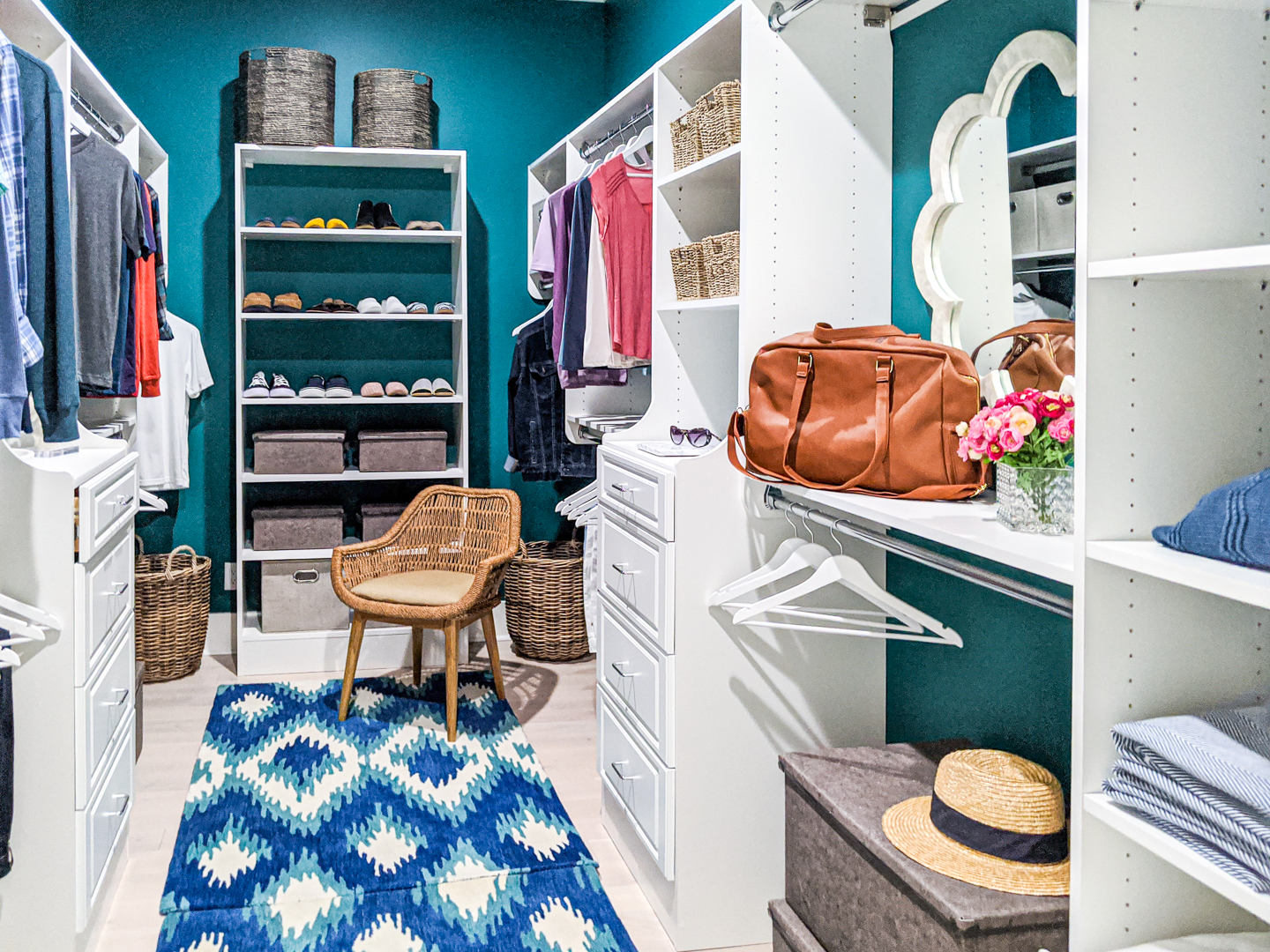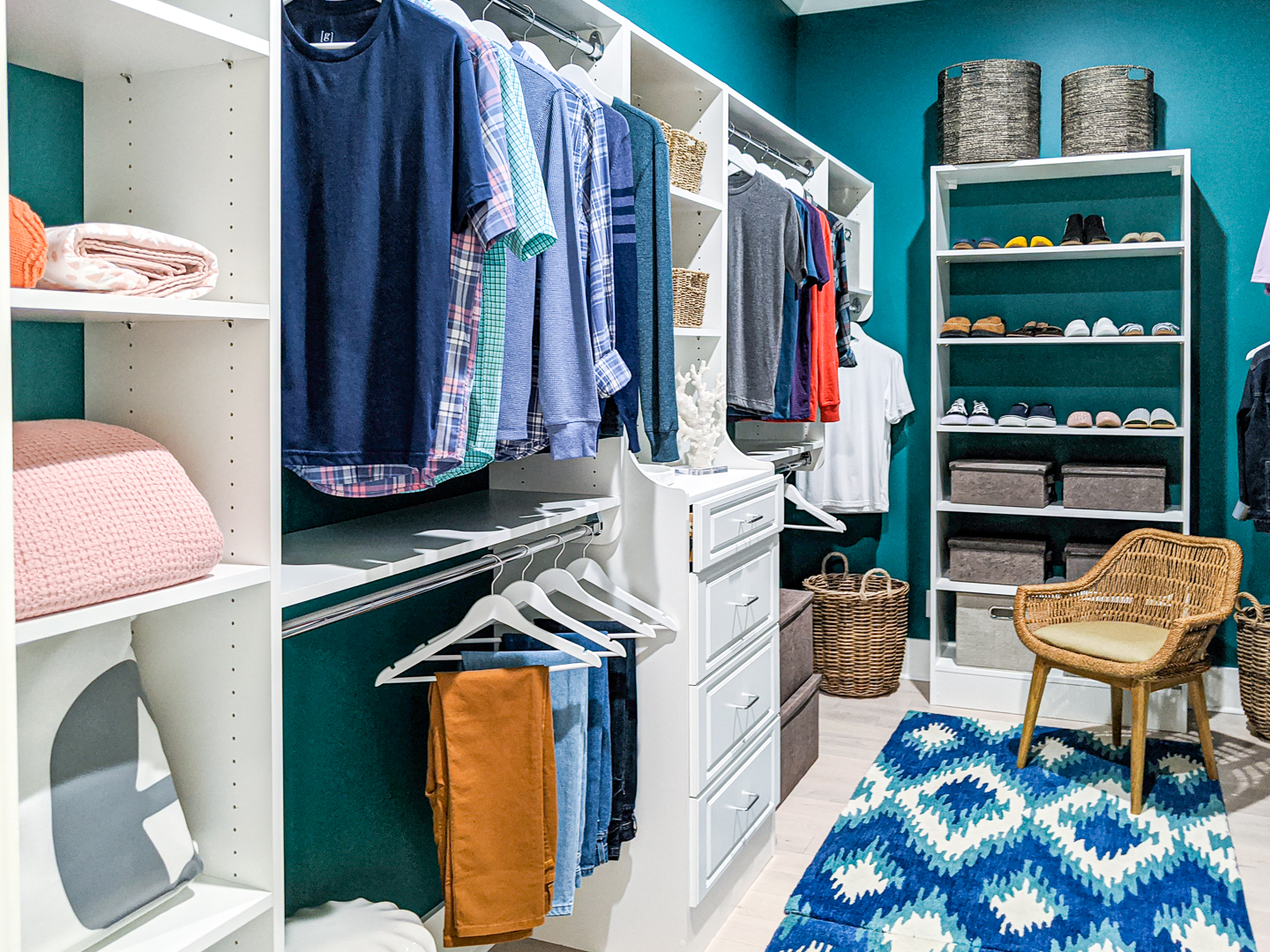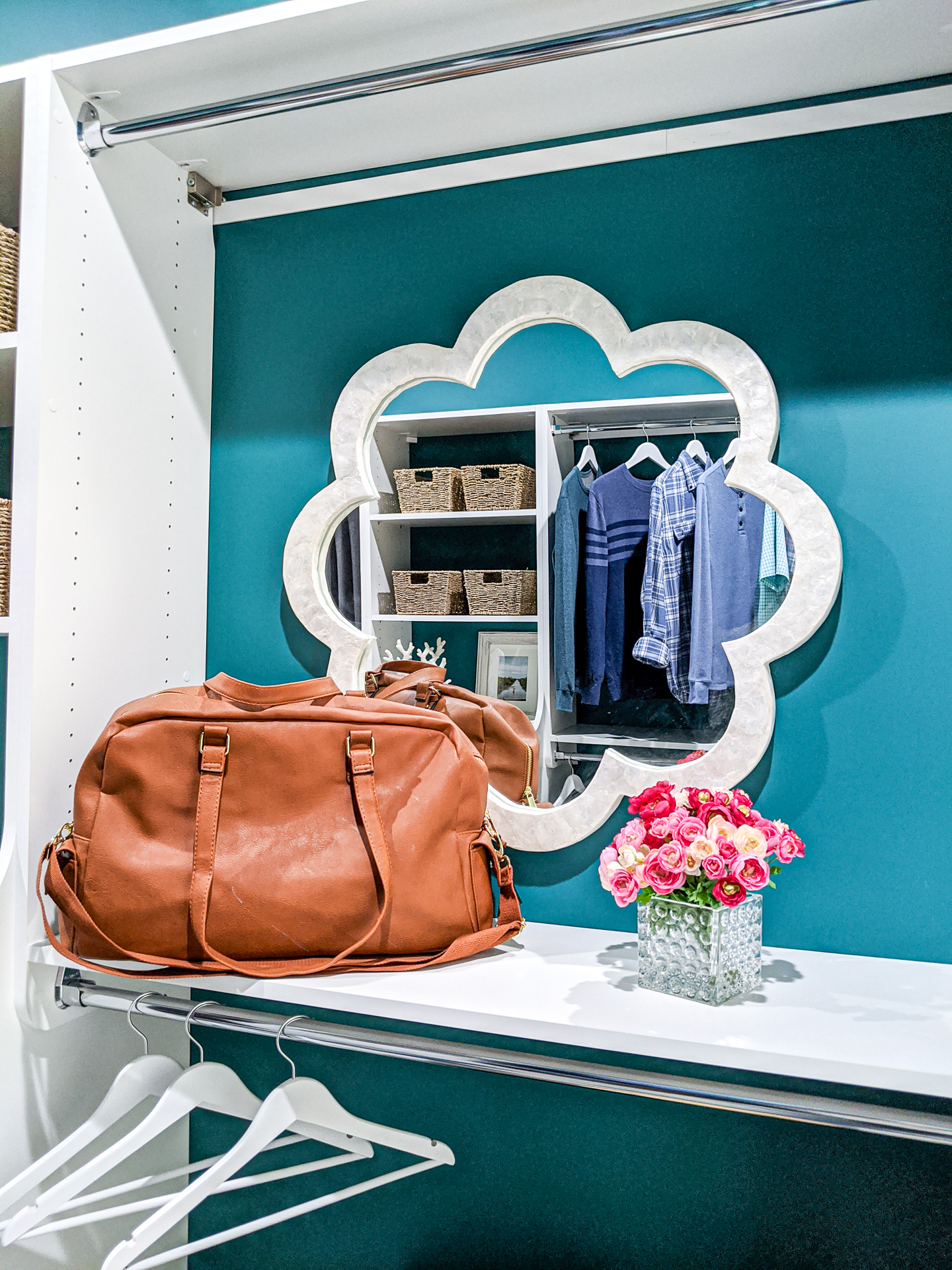 Primary bath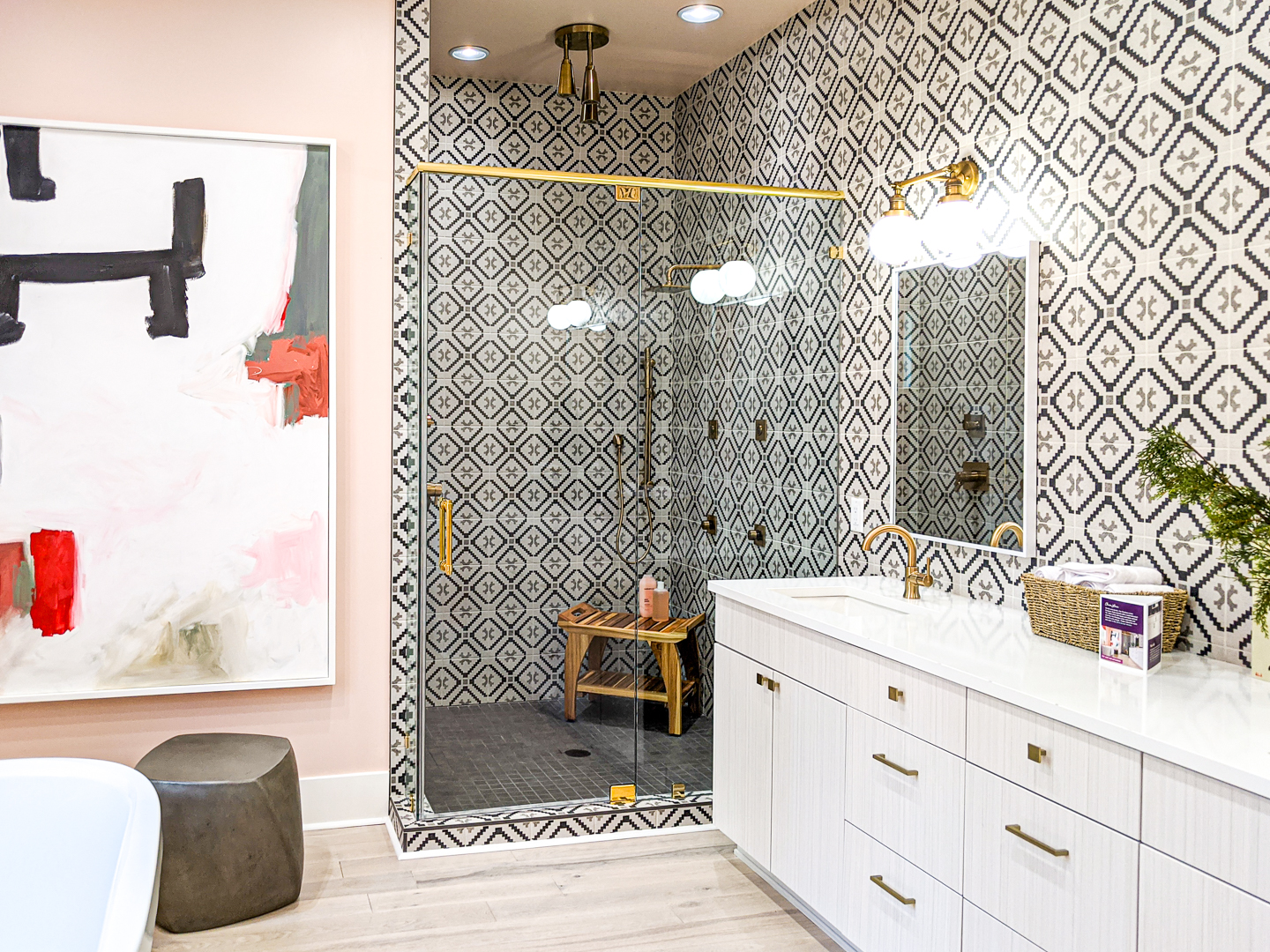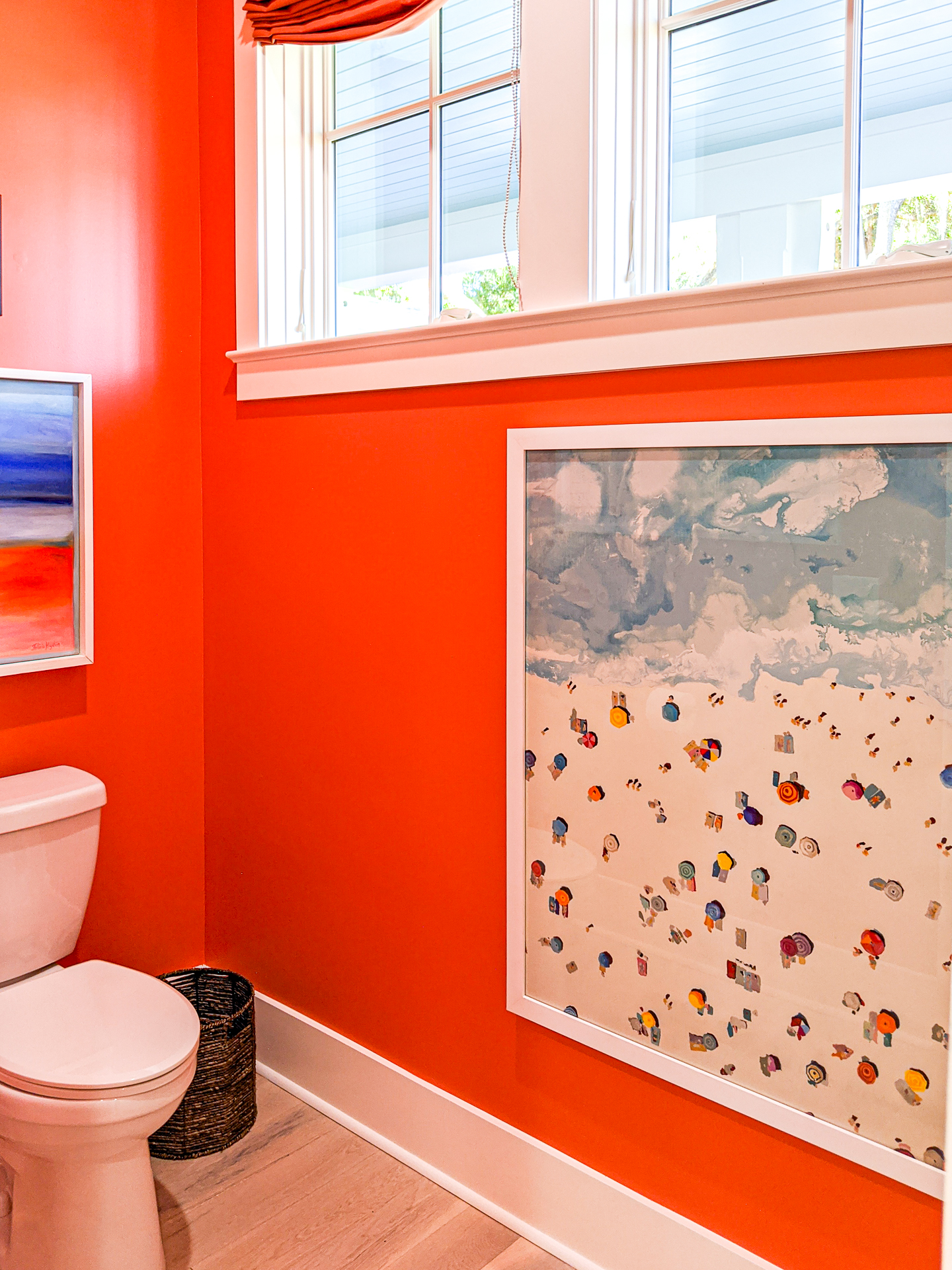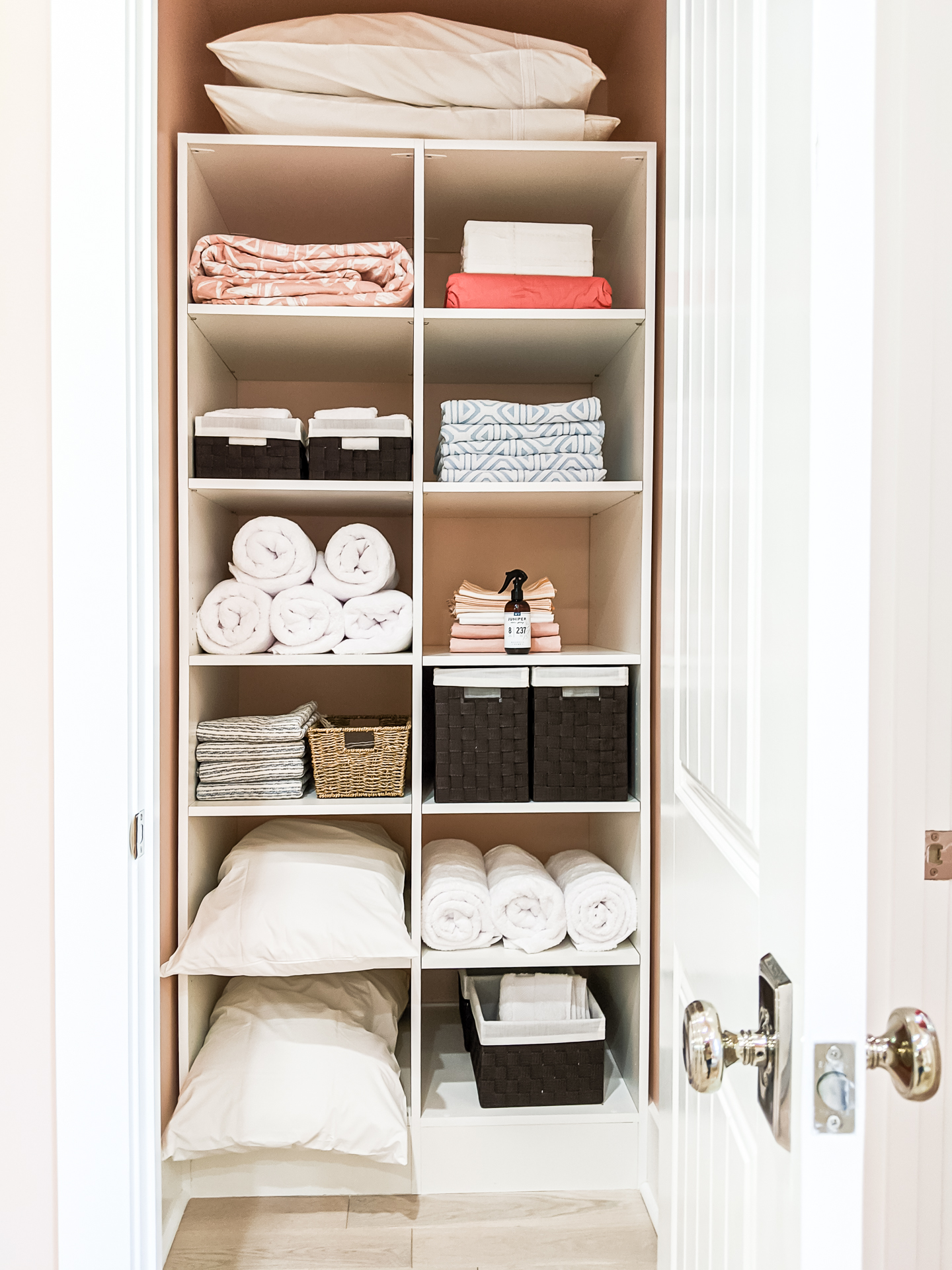 Staircase (next to the entryway)
Second Floor Interior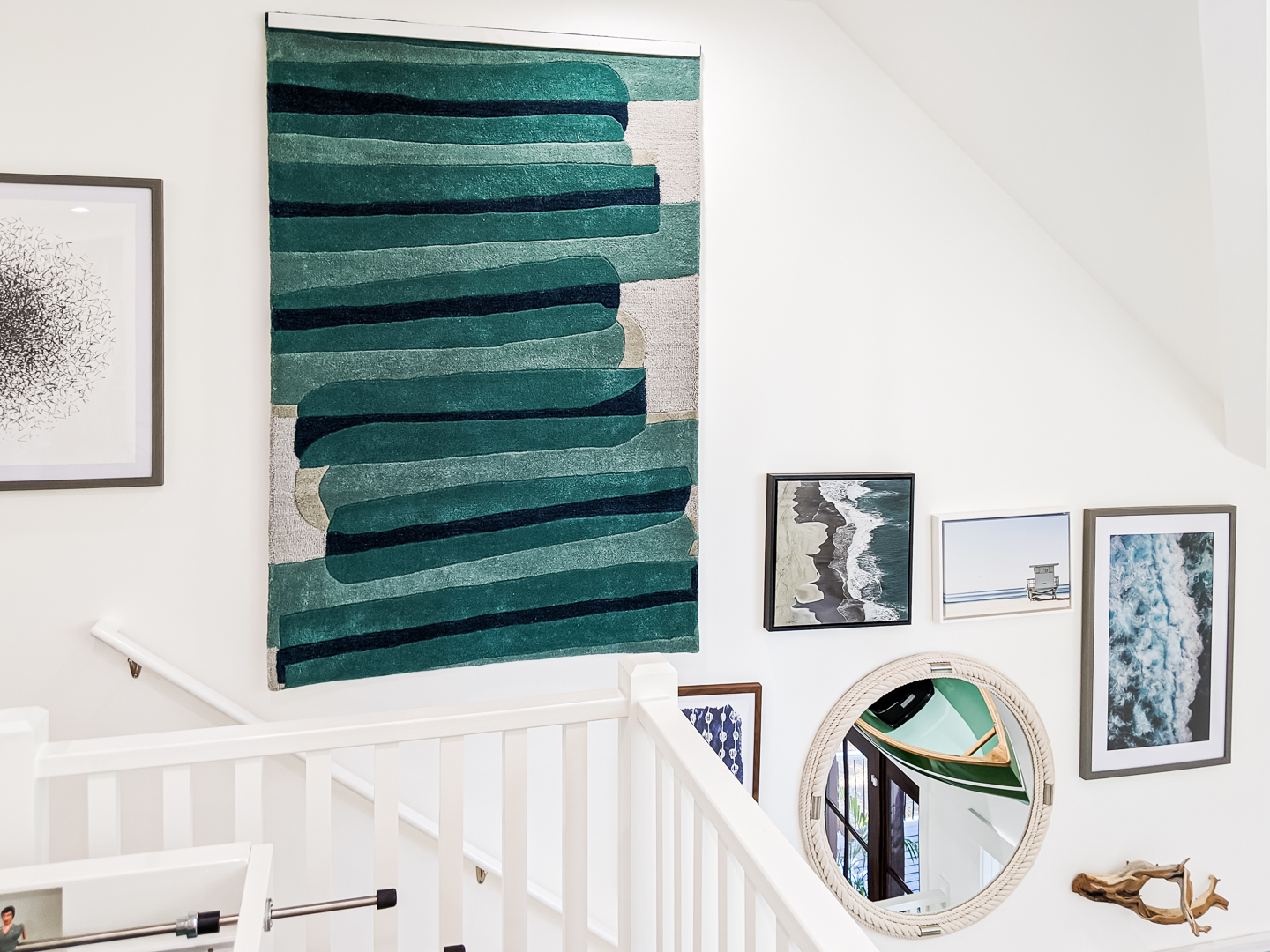 Bedroom #1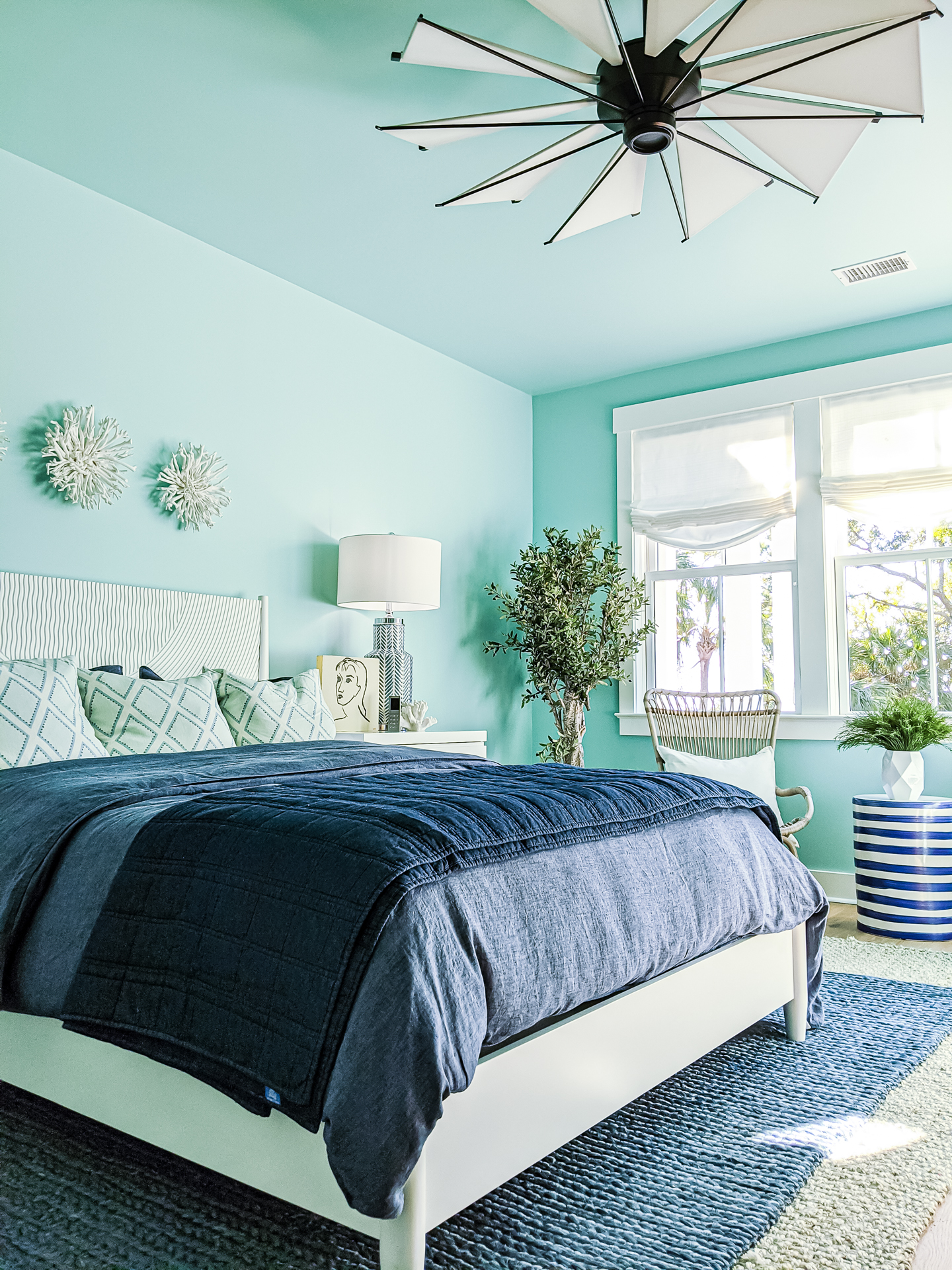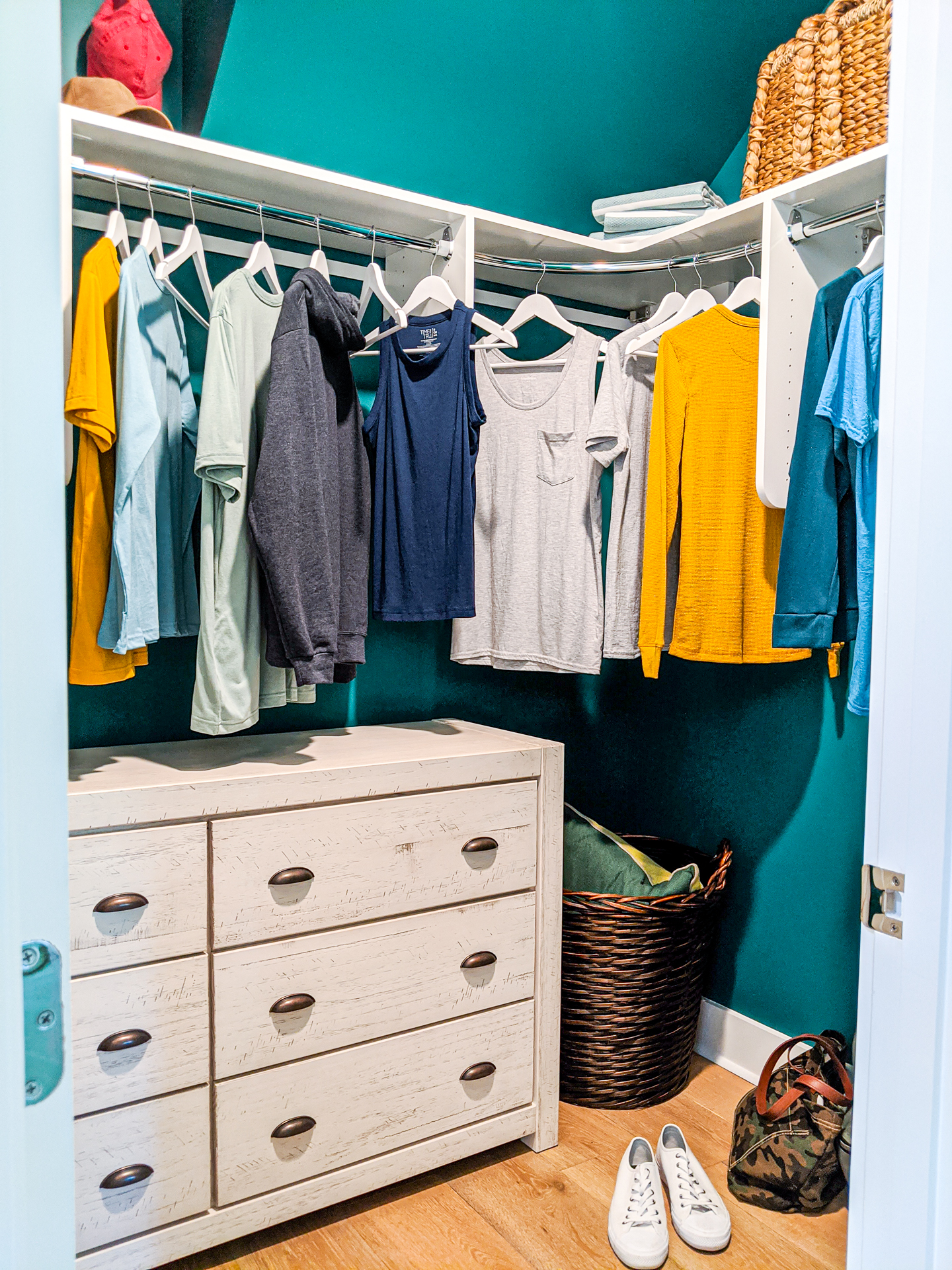 Upstairs bathroom #1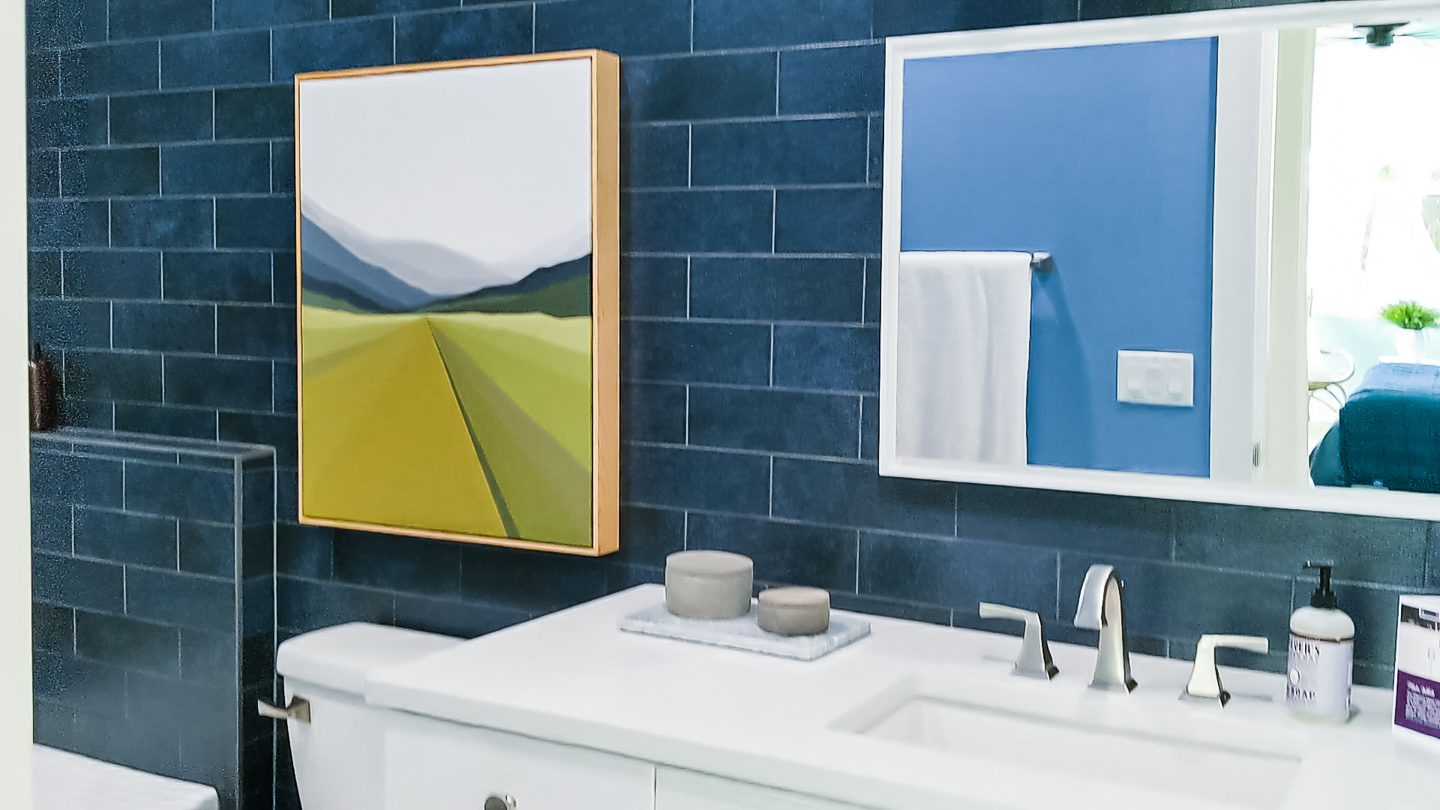 Multipurpose room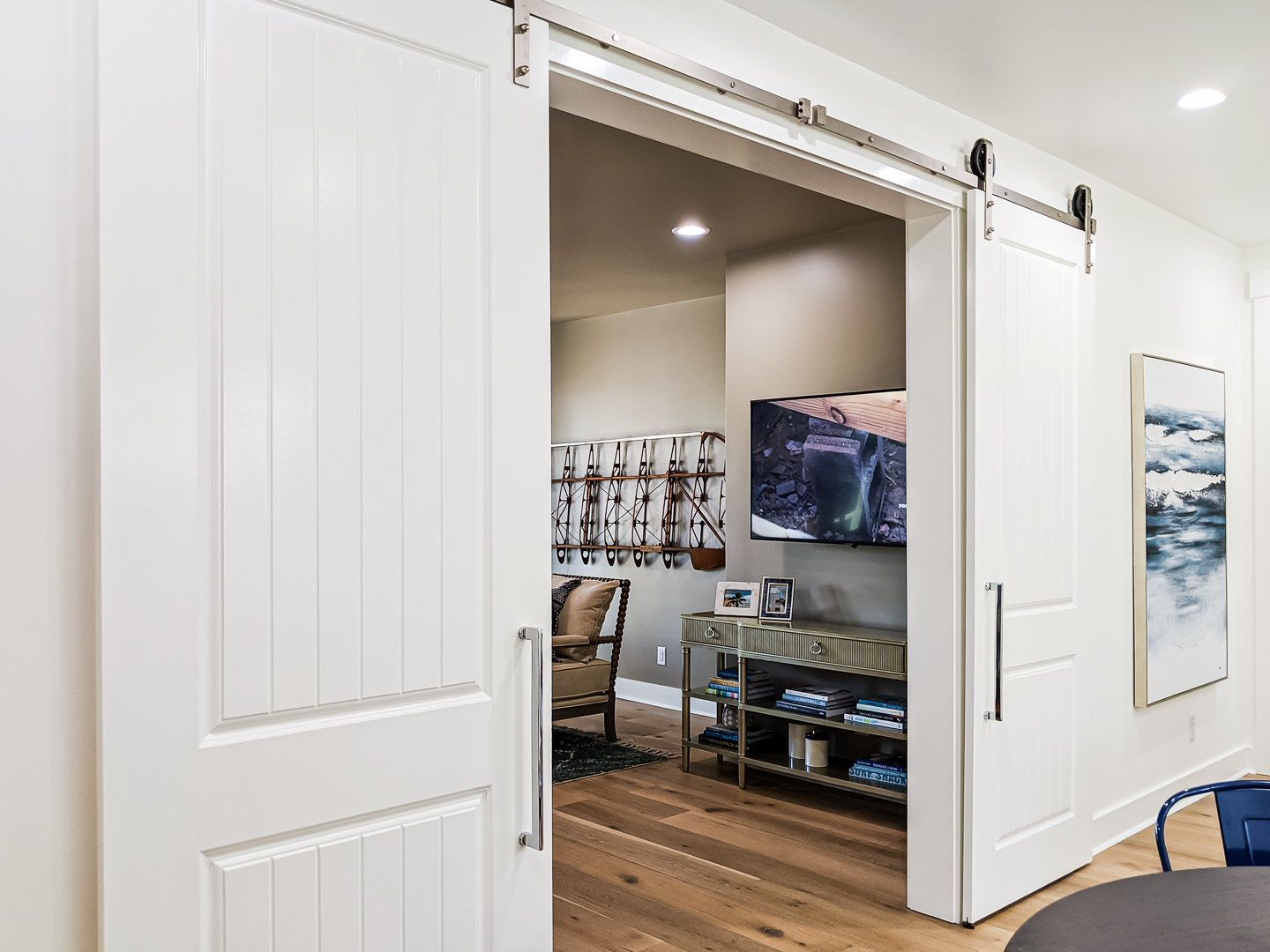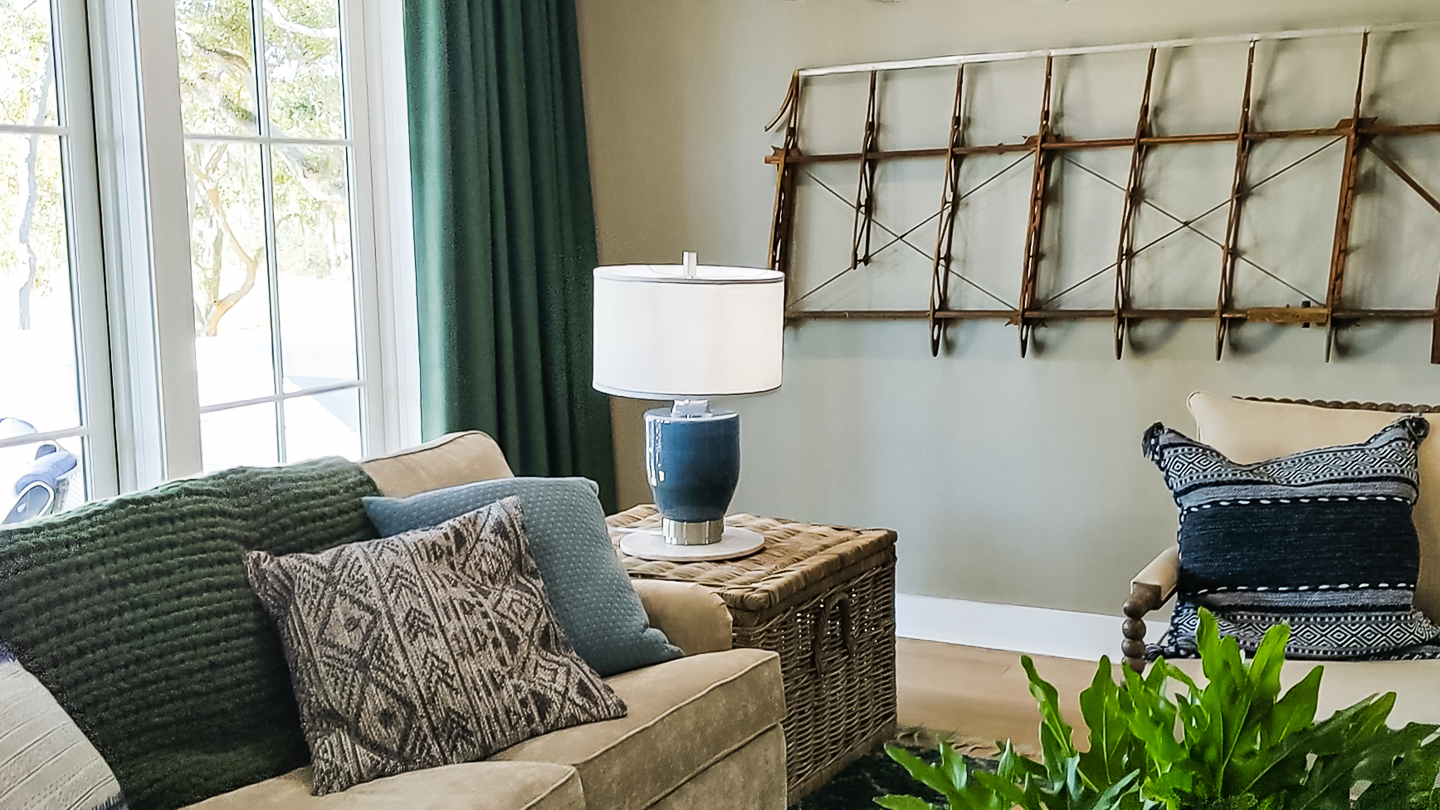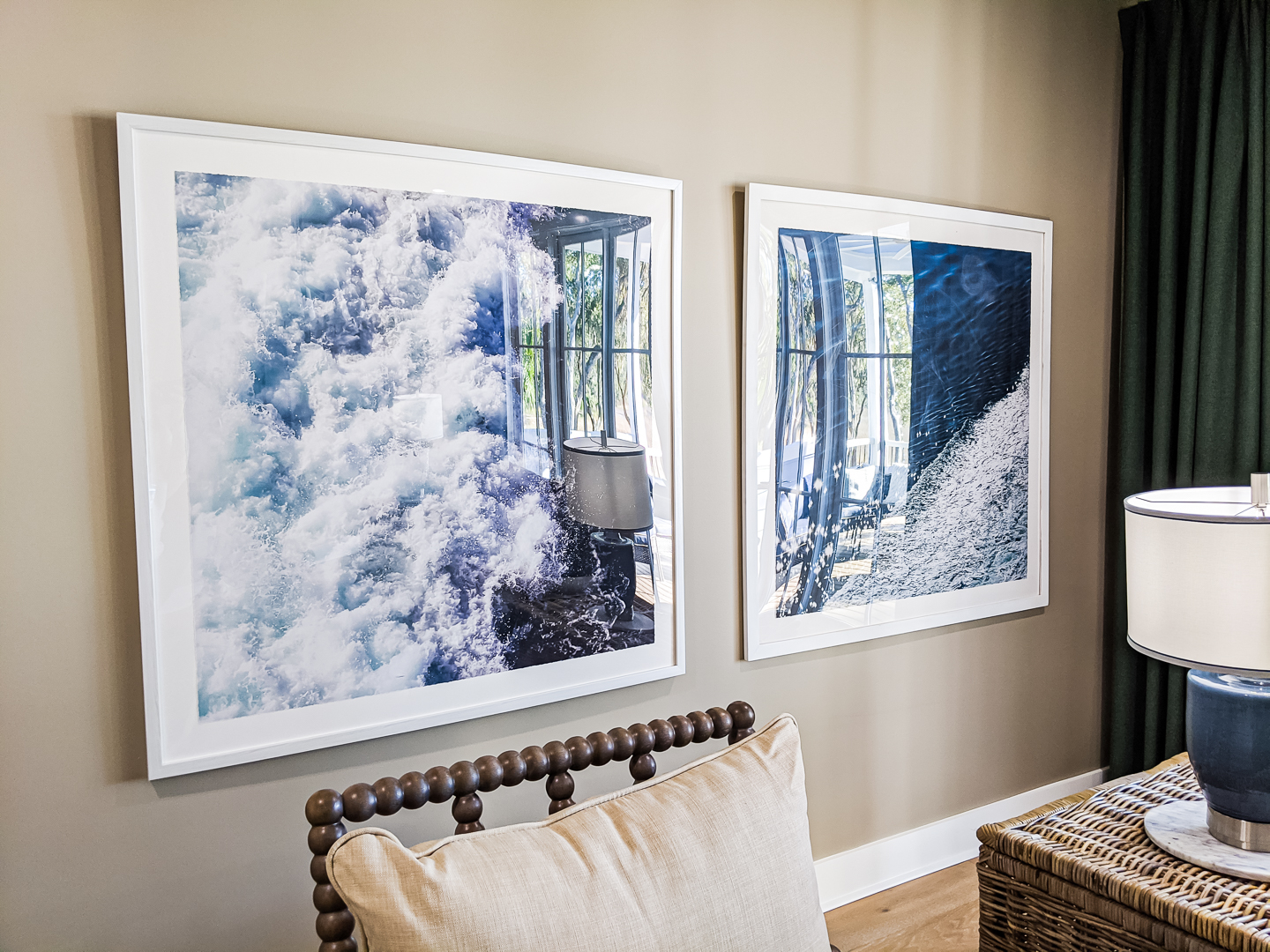 The multipurpose room upstairs led out to a balcony — be sure to check out the video tour to see the amazing view!
Bedroom #2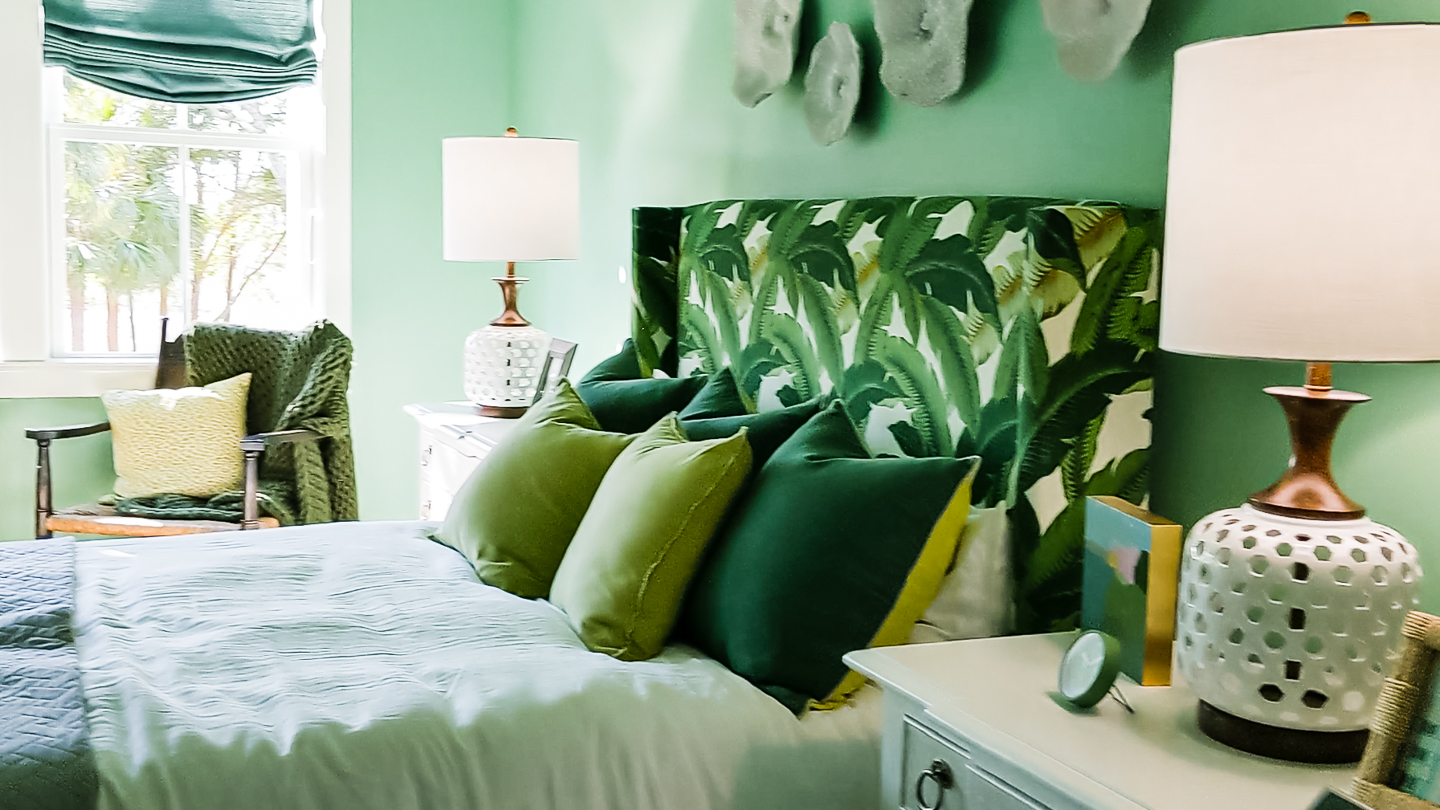 You may recognize that print — I used the same one to make my shower curtain in my primary bath!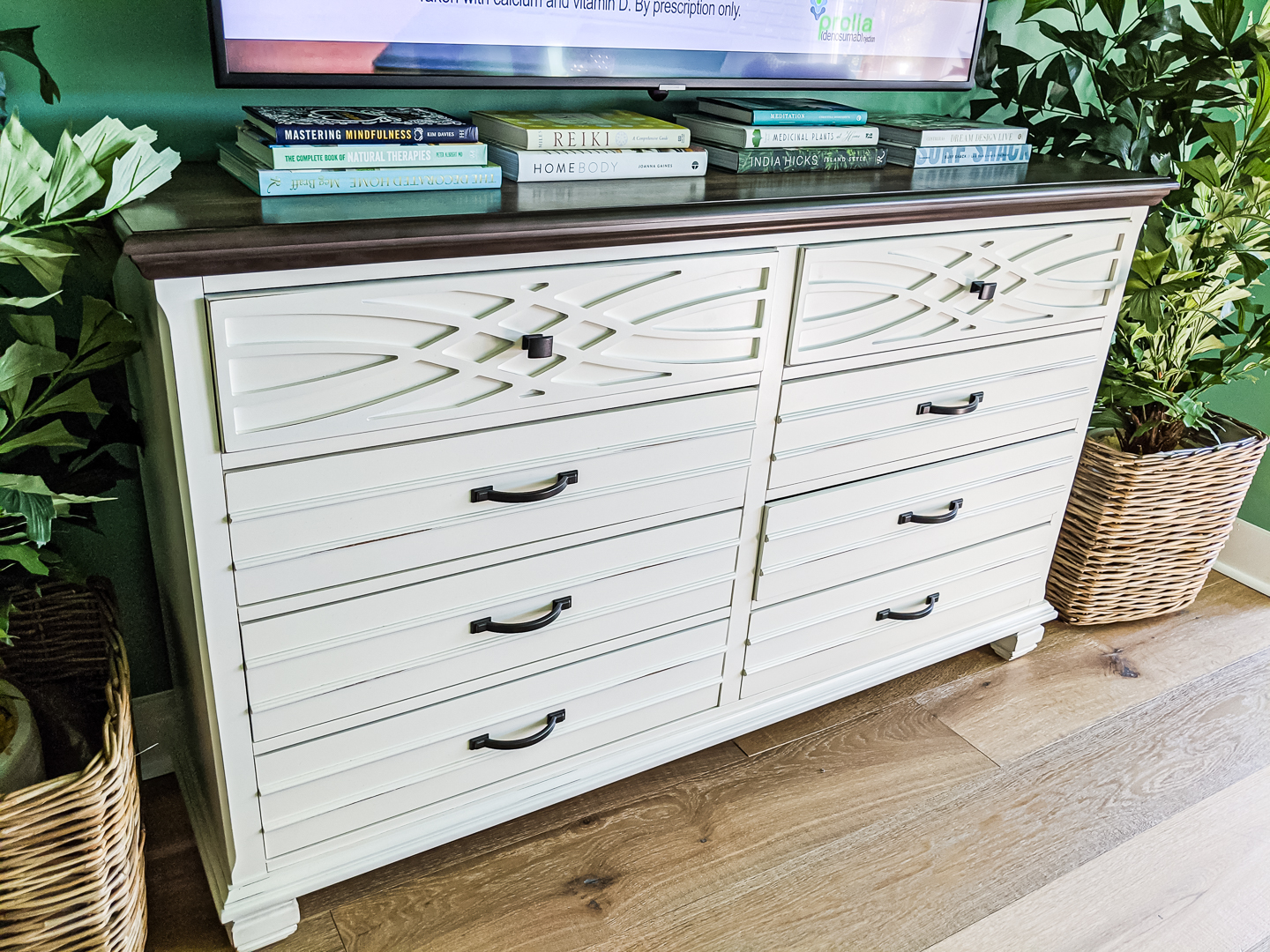 Upstairs bathroom #2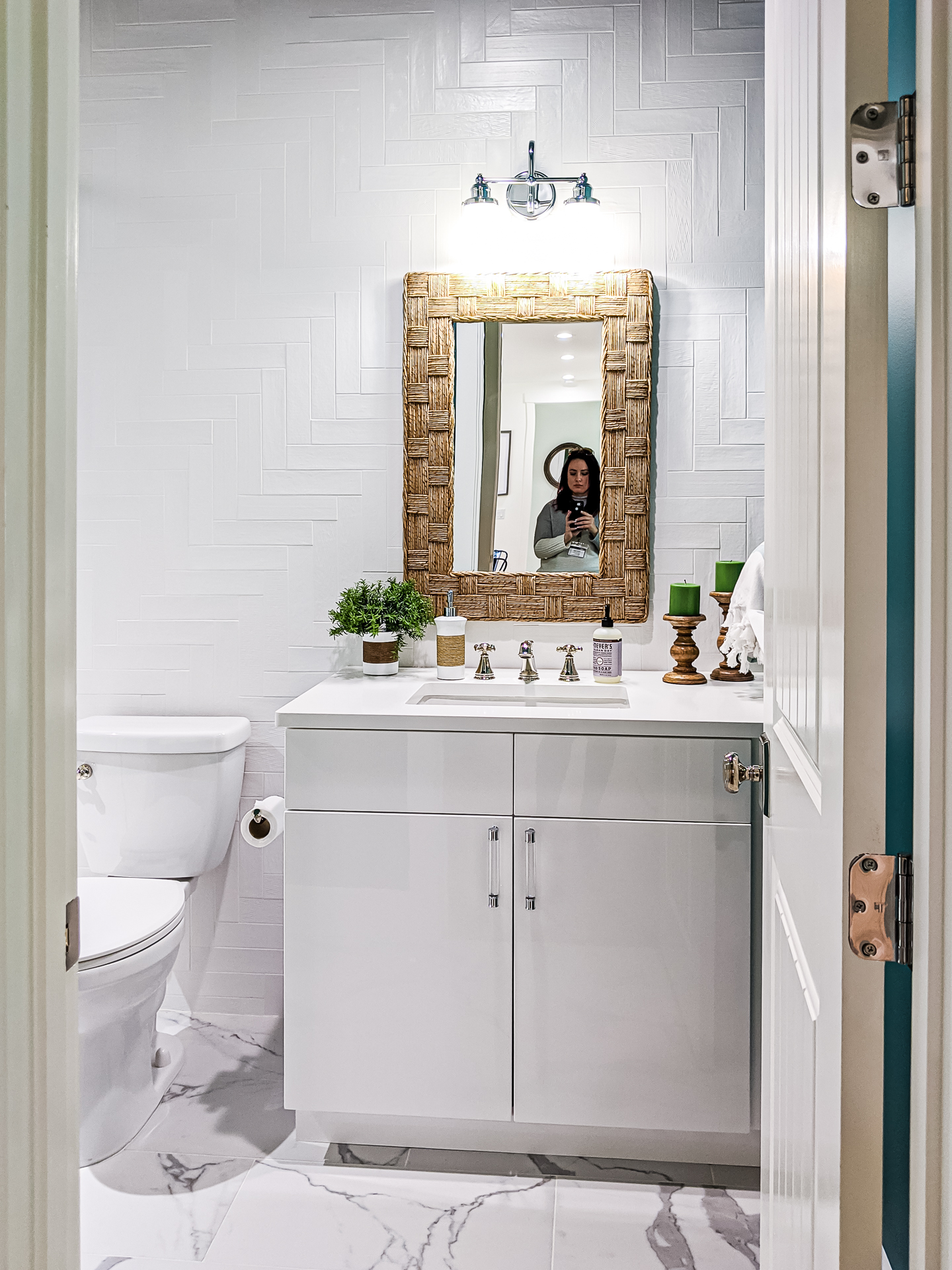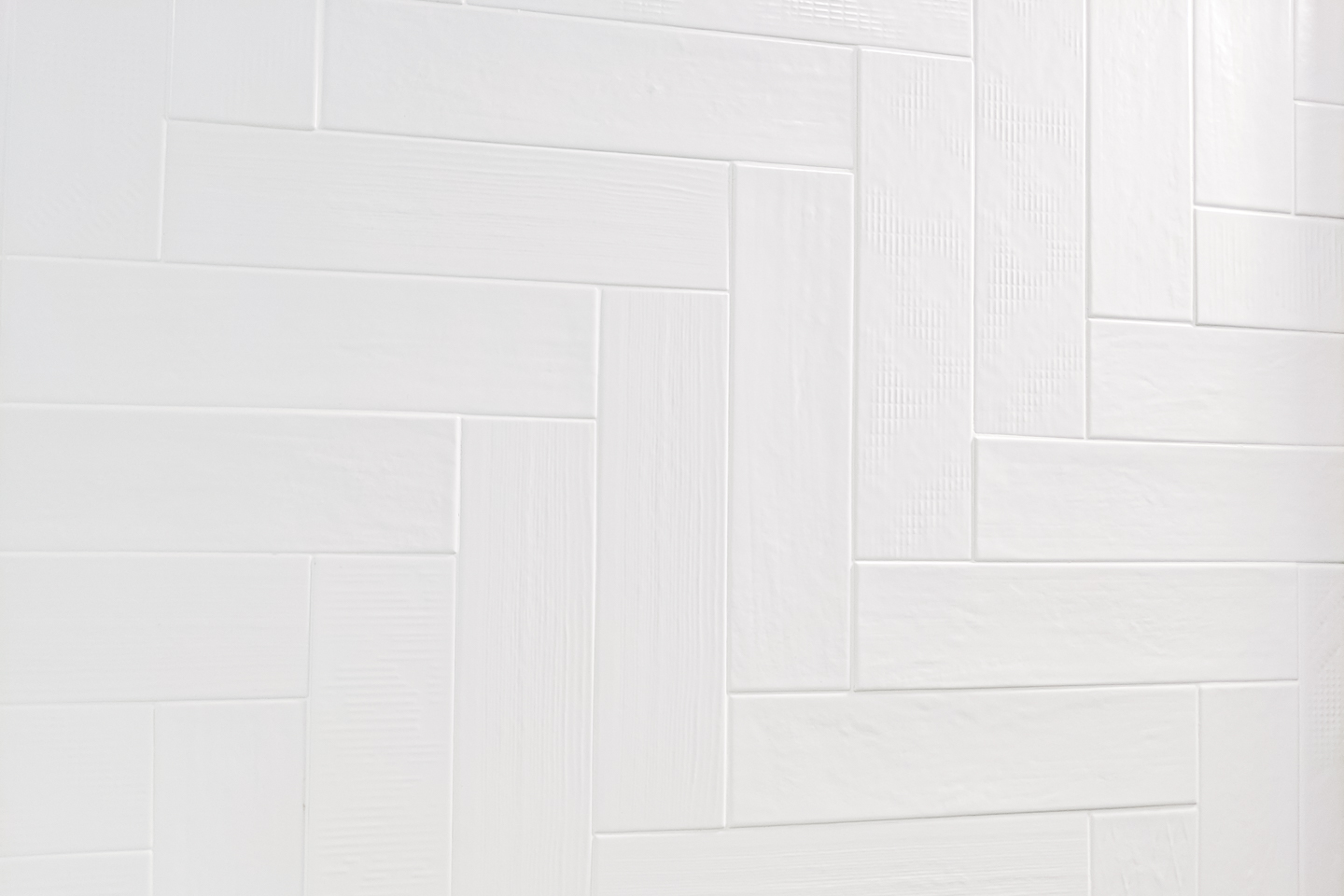 Back Porch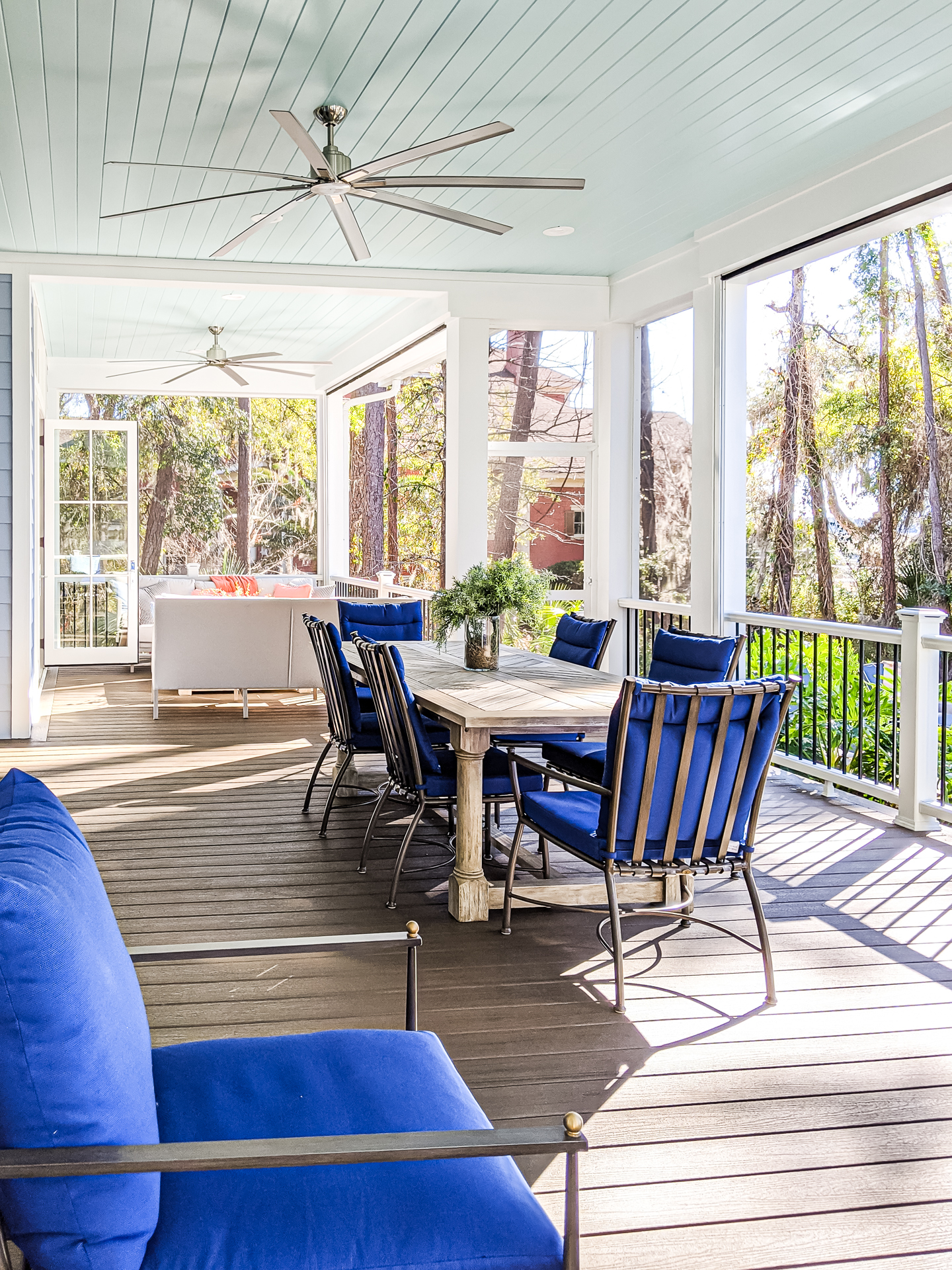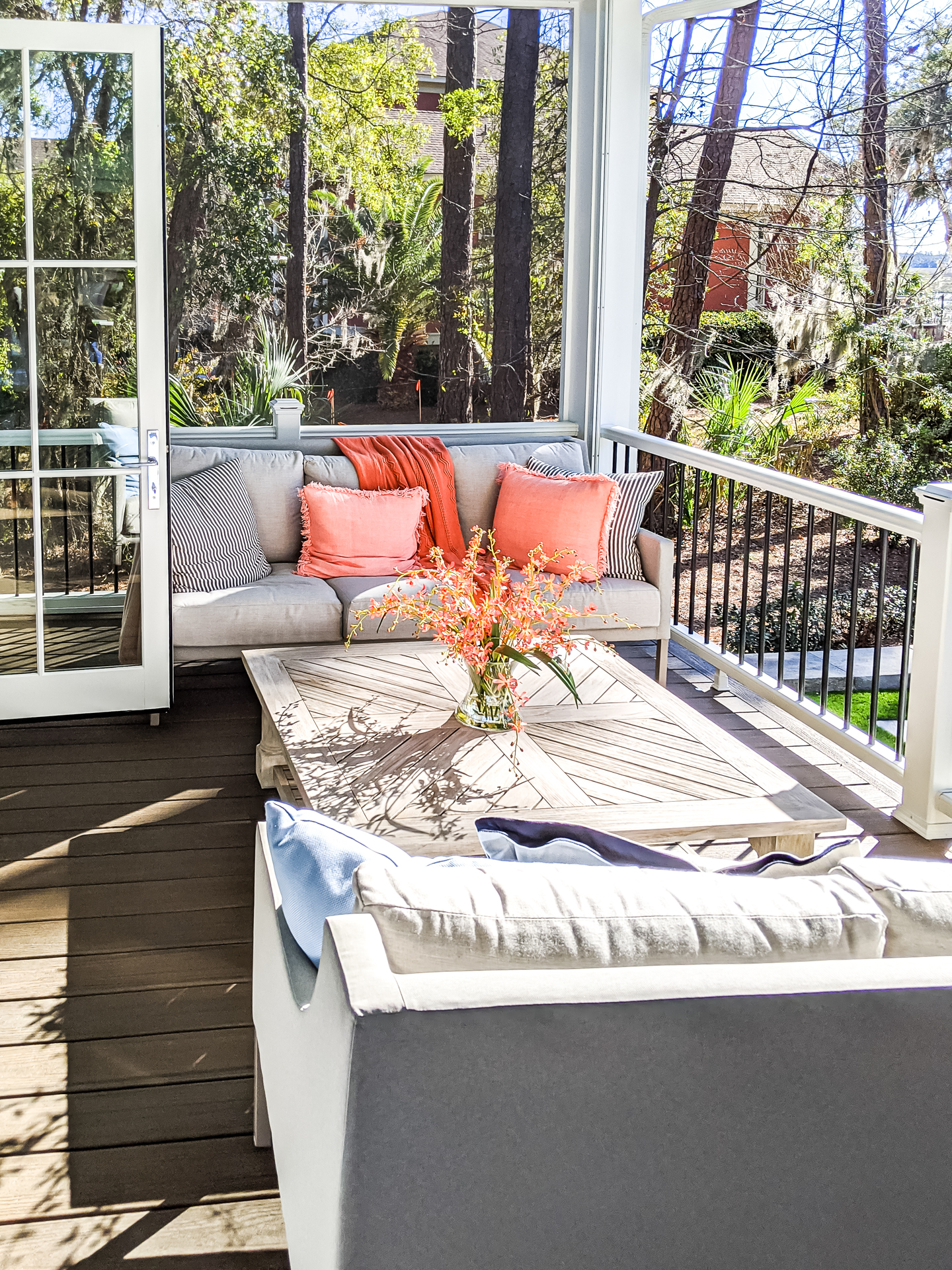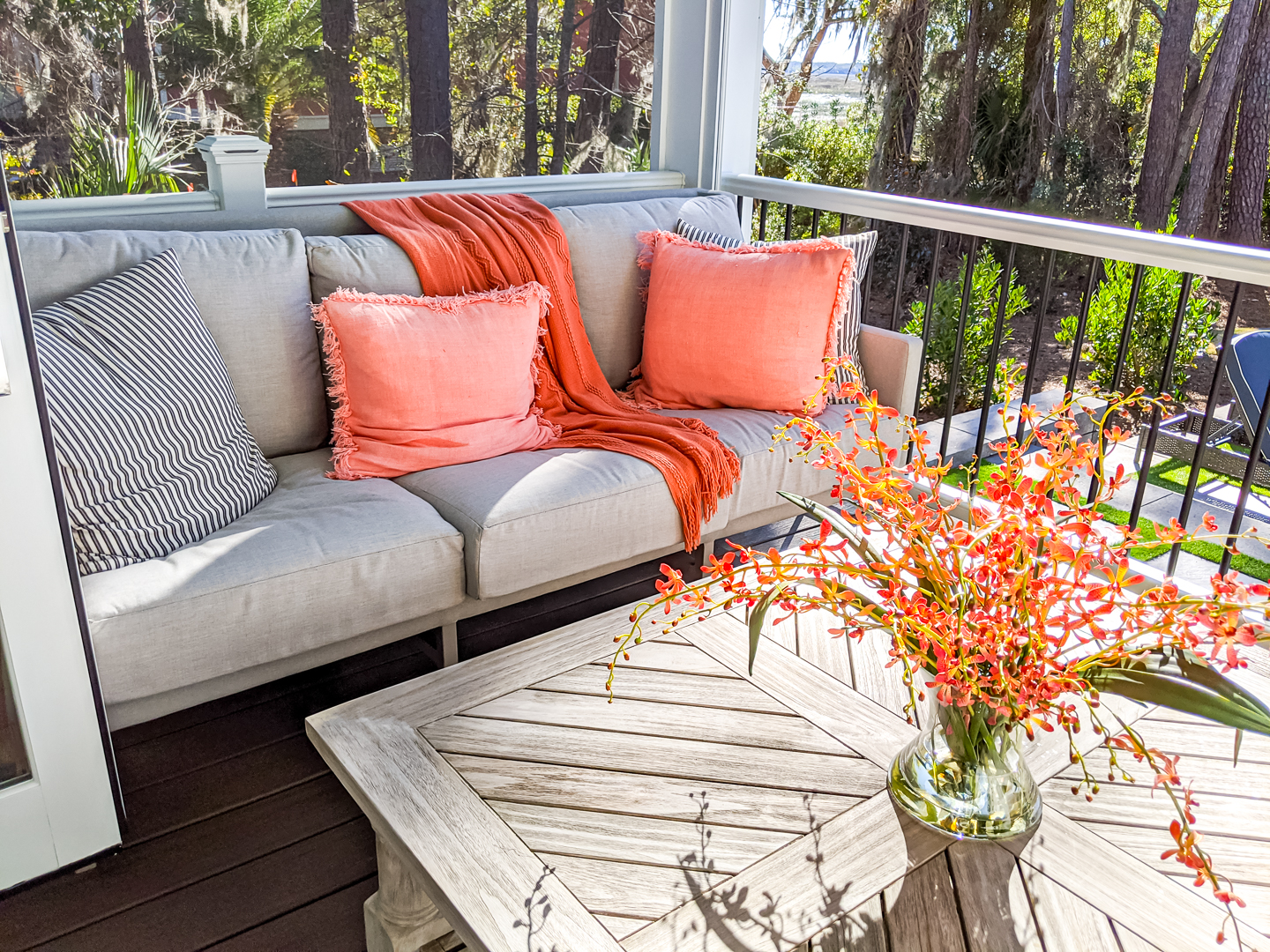 Back Yard Exterior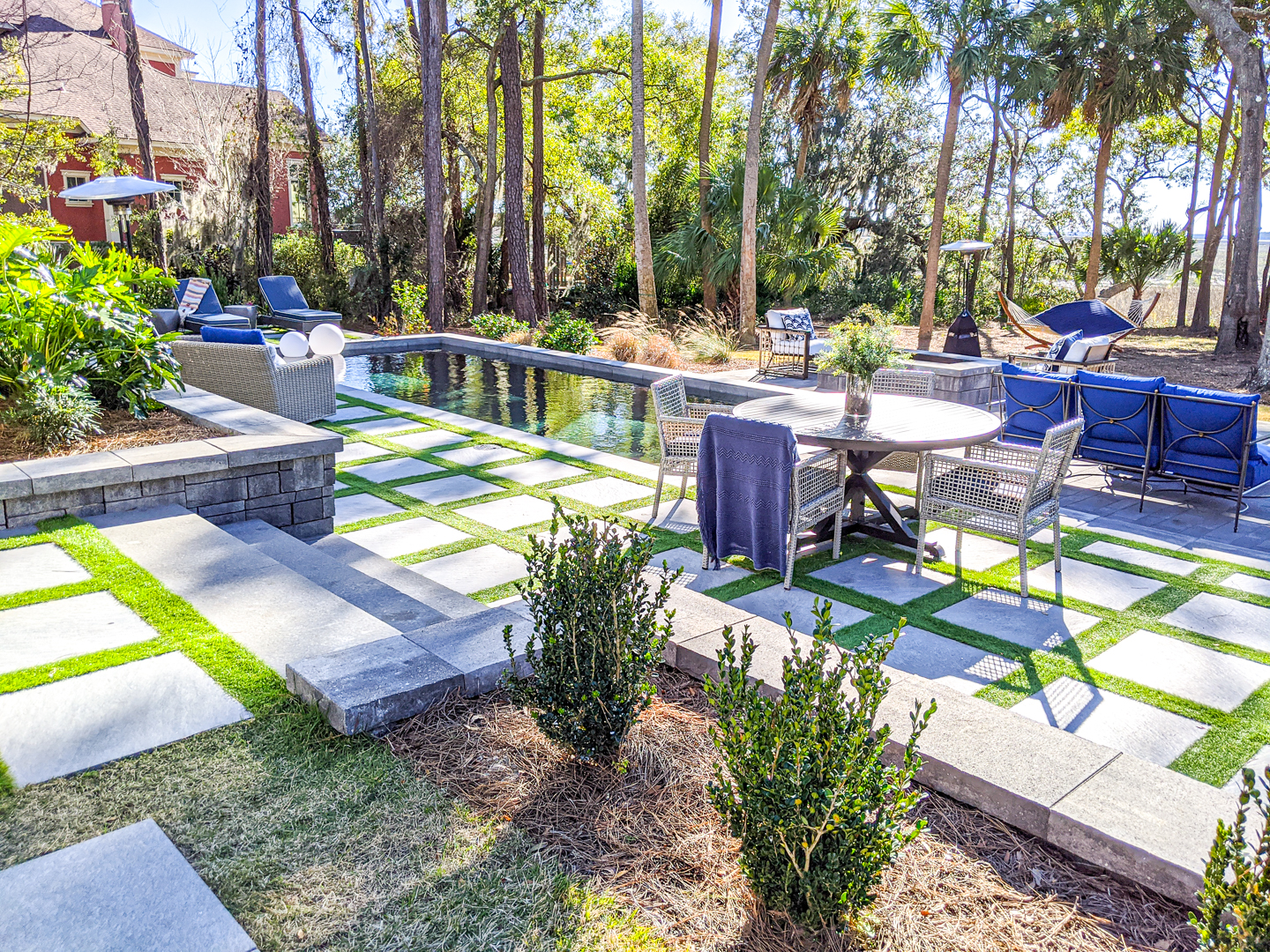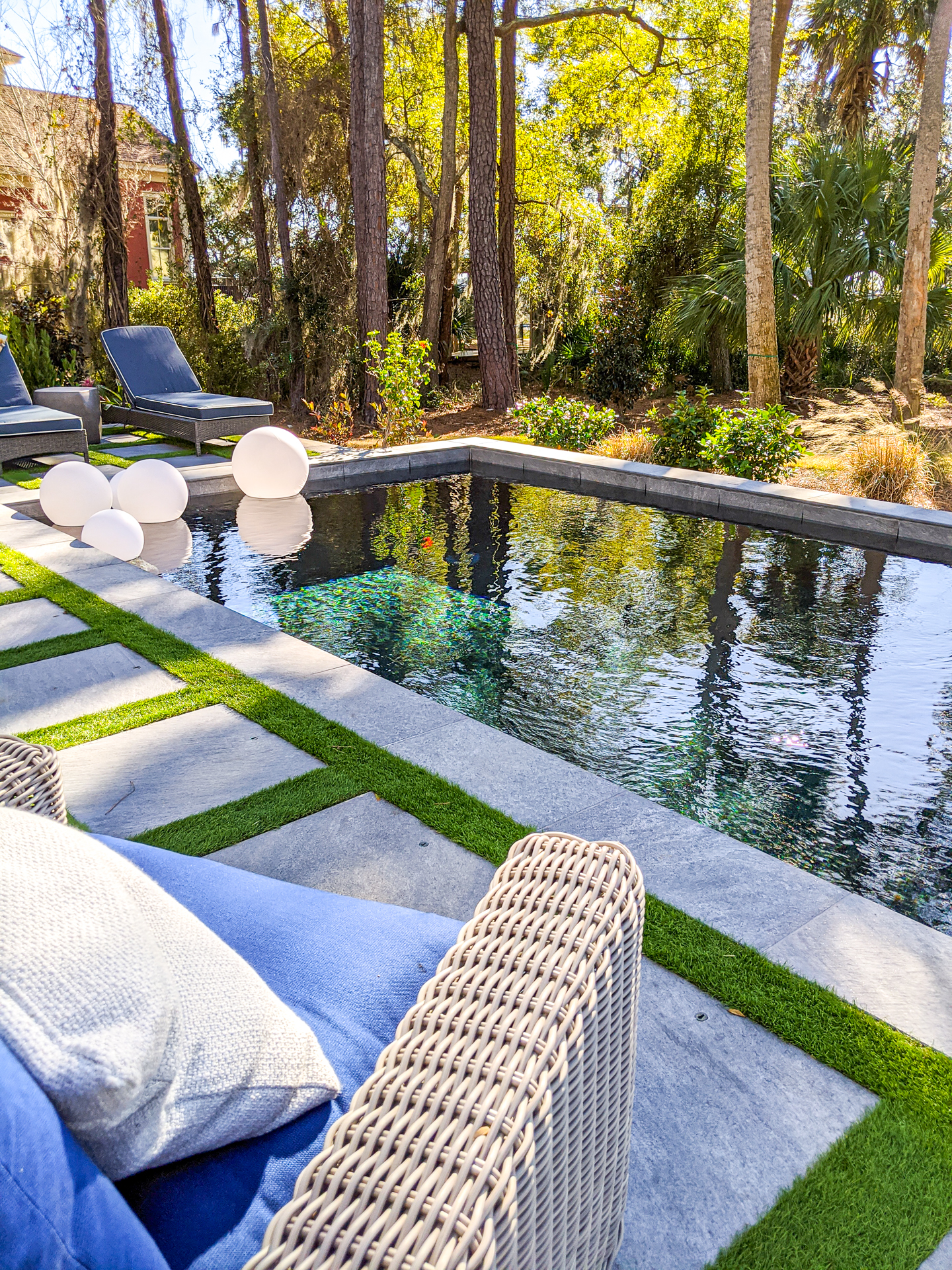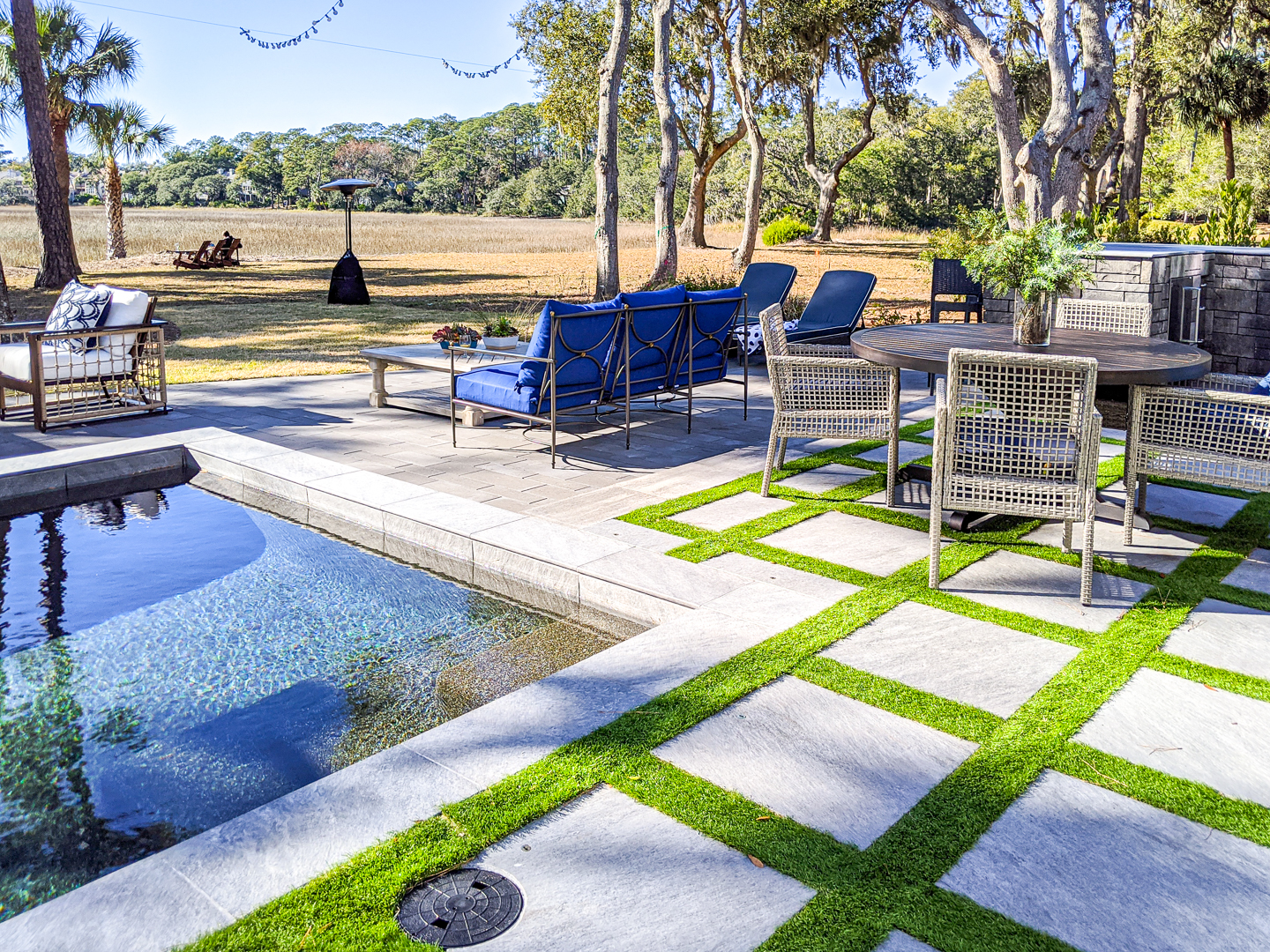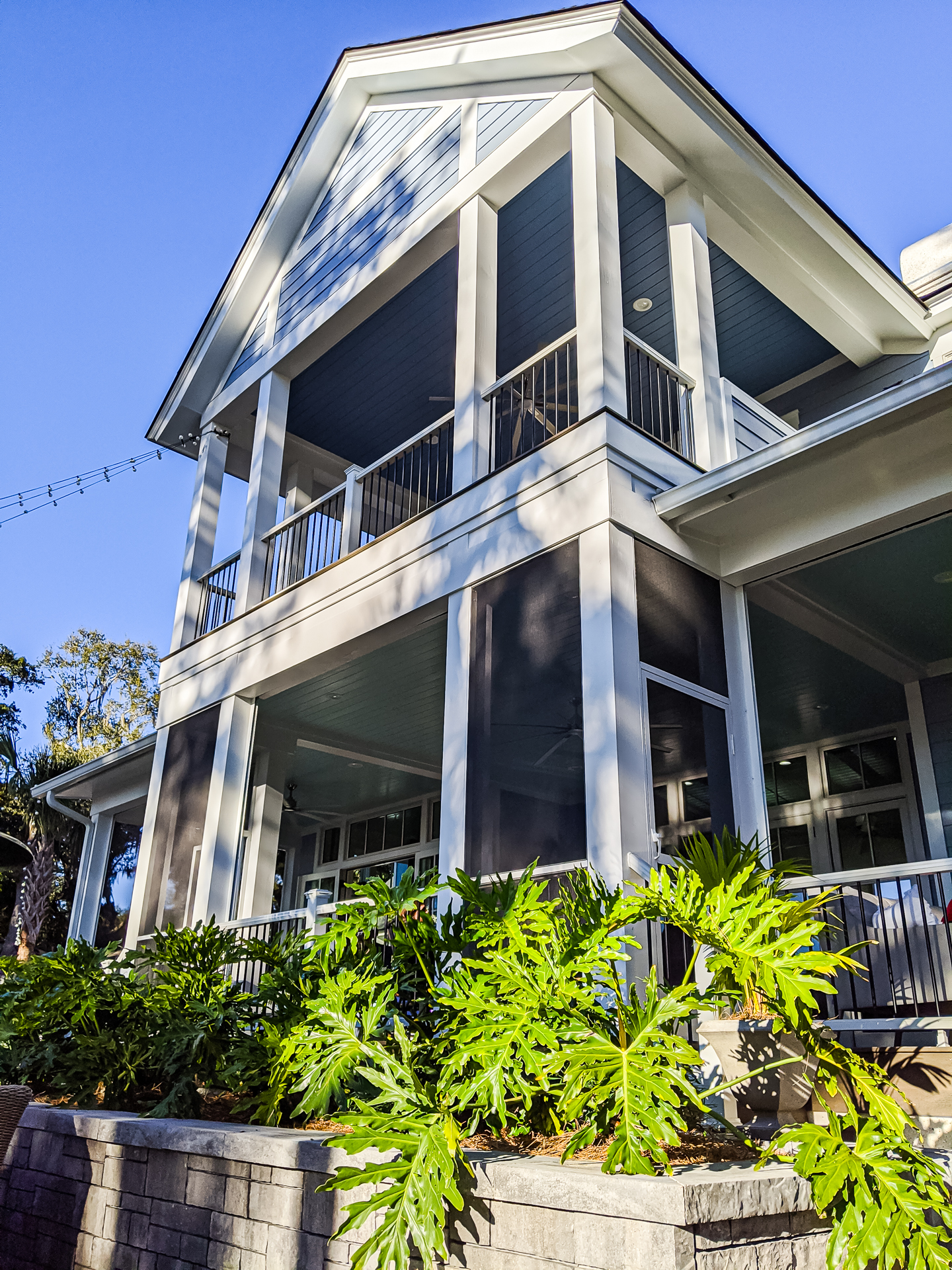 Before I knew it, it was back in the car to drive home (the trip was basically a 5-hour drive, 2 hour tour, sleep, 5-hour drive home type of thing!). But I'm SO glad I went and got to cross this off my bucket list. It was a really nice way to kick off 2020 (especially since less than a week later — aka, this past weekend — there was a water line break in my front yard; I'll be posting about that soon, ha!). :)
I hope you enjoyed the tour, friends! I'd love to hear your favorite part! I don't currently know sources of most of what I saw (yet), but if you ask in the comments, I'll try to find the information for you and create a source list!
Paint Colors
It looks to me like the color palette came from the Sherwin-Williams "Simply Blissful" Color Collection, including the 2020 Color of the Year:

Sources
Design Info
Builder: Shoreline Construction
Architecture: Court Atkins Group
Interior Design: Brian Patrick Flynn
Hotel accommodations/tour arrangement: thanks to Cabinets to Go!
HGTV Dream Home Sweepstakes
If you'd like to WIN this house plus a $250k cash prize, you can enter here!