Disclosure: this post may contain affiliate links, which means I may make a commission if you decide to make a purchase through one of my links, at no cost to you.
If you've ever been tempted to buy a houseplant online but have been a little too afraid, I've got a little experience to share and some of my favorite resources to find unusual varieties for budget-friendly shopping!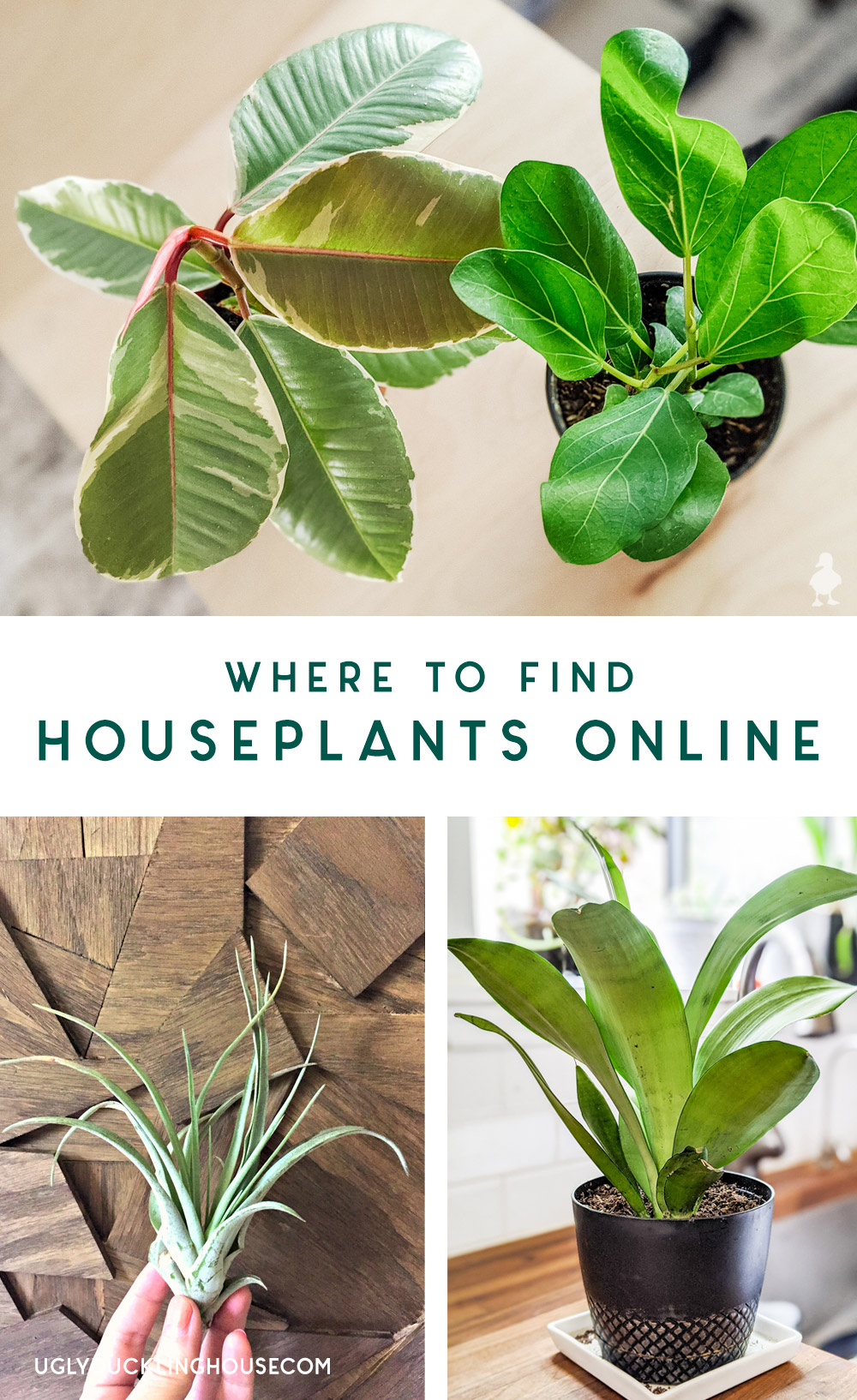 Welcome to the #houseplantclub! Whether you're new to the houseplant craze because they're cheering you up during quarantine or have been a plant parent for many years, I'm sitting right there next to you on this #crazyplantlady train. Hanging, spiking, or growing with variegated leaves — I have at least 25 and would be thrilled to double that number when the guest bedroom and main bedrooms are totally finished.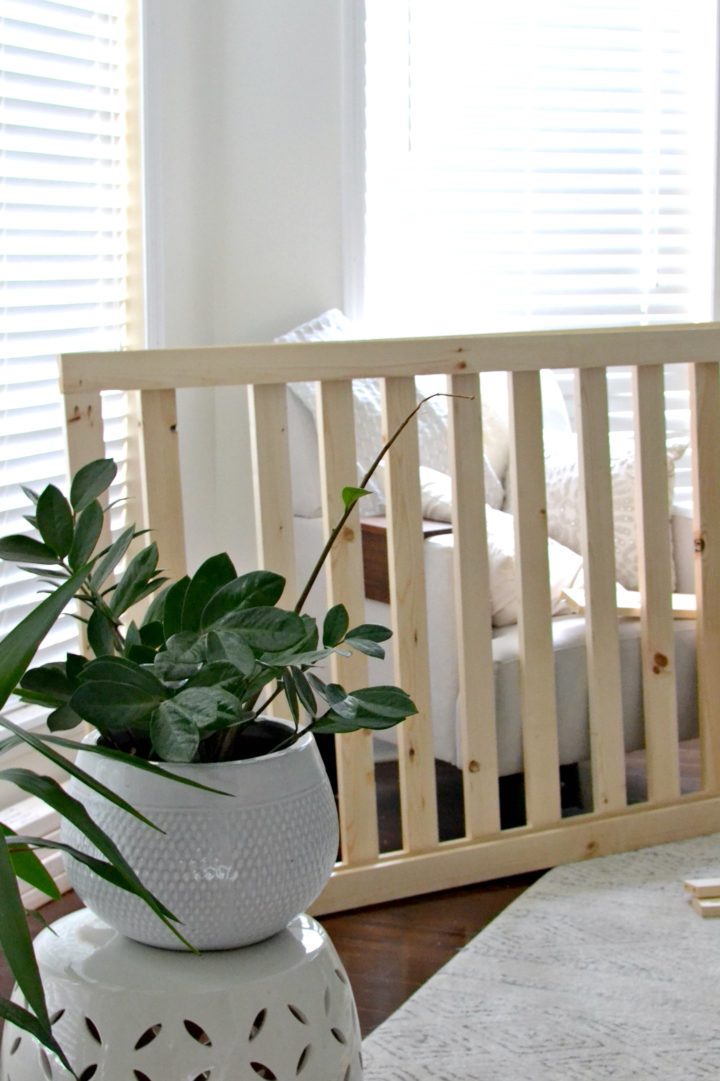 Ever since managing to keep my fiddle leaf fig alive, I've collected a few new plants each year and haven't looked back. It also helps that I have an enabler living with me! K used to buy me flowers on random occasions when we first started dating, but since learning how thrilled I get about houseplants, he made a noticeable switch. He also has more of a green thumb than I do, so he helps make sure they stay alive. Plus, who doesn't love something green that you can have all year long vs. a bouquet that lasts just a couple weeks?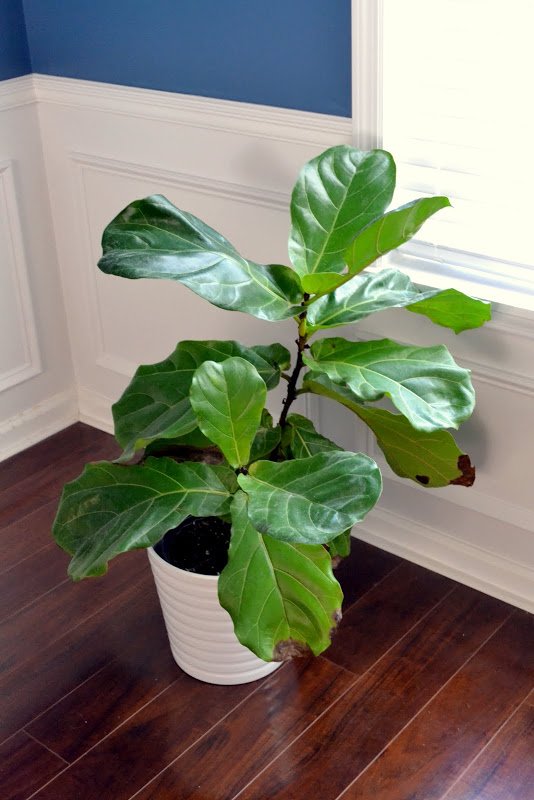 Over time, I've worked out some of the kinks of my brown thumb habits and learned how to keep myself from under/overwatering, proper placement, and even had some success at bringing some sadder ones back from the brink. As a result, I've branched out (pun intended) with looking for varieties I can't find at my local big box store or nursery. And where do I go looking? ONLINE, of course!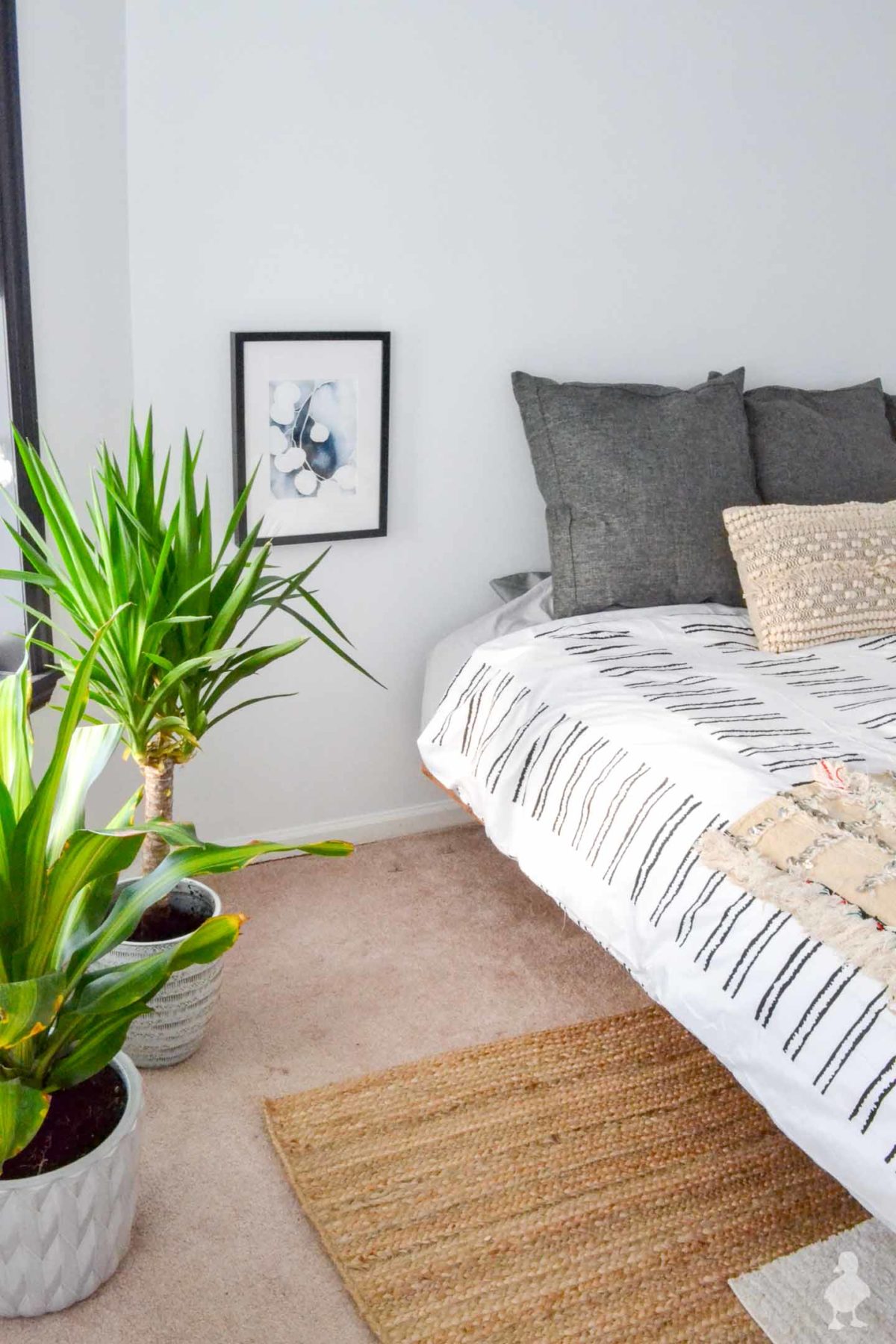 Shopping for Houseplants Online
Benefits of Shopping for Plants Online
One of my biggest struggles with my journey to Plant Lady status is that I've managed to kill the supposedly "unkillable" ones (like air plants). So, I'm a bit gunshy! I never want to go out and drop $50 on the latest plant craze when it's something I'm unfamiliar with and might die. Shopping online has become my saving grace for that alone, but for a number of reasons:
Variety: A lot of the houseplants I find locally are all the same. But, it makes sense to me that if I can keep one type of plant alive, I can expect reasonable success with a similar one. But I still want to mix up color, leaf shape, texture, etc. For me, the best place to find what other varieties exist within the same plant family is online. I recently ordered 4 different ficus plants, for example; two have white patterns on the leaves, one grows leaves in a different shape, and one has pink tips! I water them similarly, put them in the same type of sun exposure, etc. And I don't feel like I'm sinking a ton of money learning how to care for 4 totally different plants at once. I recently learned that there is a black ZZ plant variety and I can't wait to get my hands on it (I already have 2 other ZZ plants and have even propagated them before).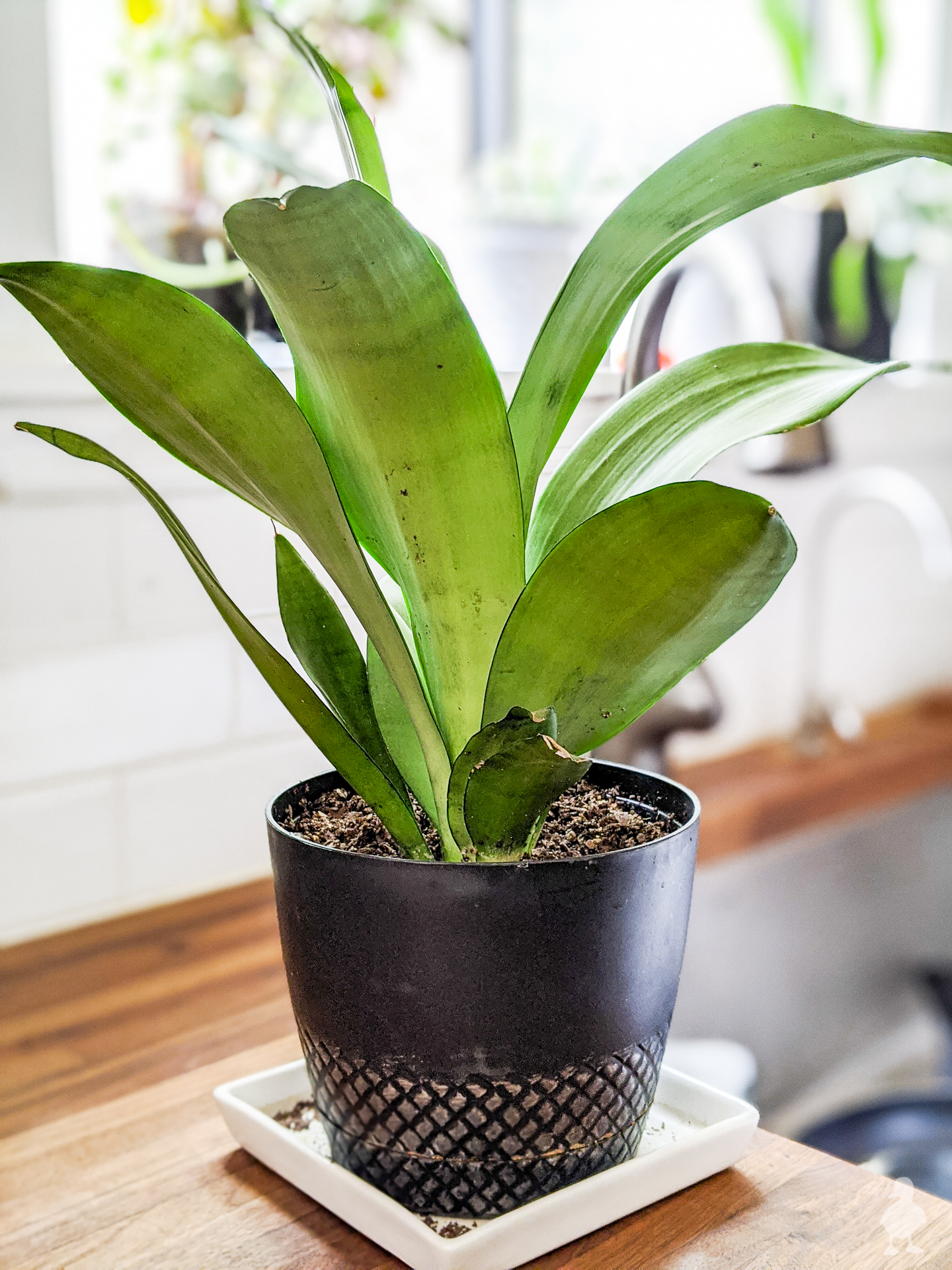 Pandemic: This one is a pretty big "duh" right now, but the pandemic and pregnancy combo has definitely limited my ventures out to casually stroll through the local shops. As nice as it might be to feel a sense of normalcy, I'm weighing risks really heavily. Lately, I've been shopping at smaller sellers online with success, so I'll continue to do so. It's nice to know there are some good shops out there (which I've listed for you below).
Budget: I often find the plants I'm looking for locally are pricey. Or more accurately, they're full-sized — and I don't have the confidence that the $50 I spend on the plant won't wither and die! I guess I just don't trust myself enough and would rather learn how to care for a smaller plant and watch it grow. This has proven to be my recipe for the most success, so I stick with it.
Usually, I pick a 4″ pot or smaller, then follow the care instructions. Once it starts to grow, I repot in a few months (at that size, it doesn't take long before many need repotting).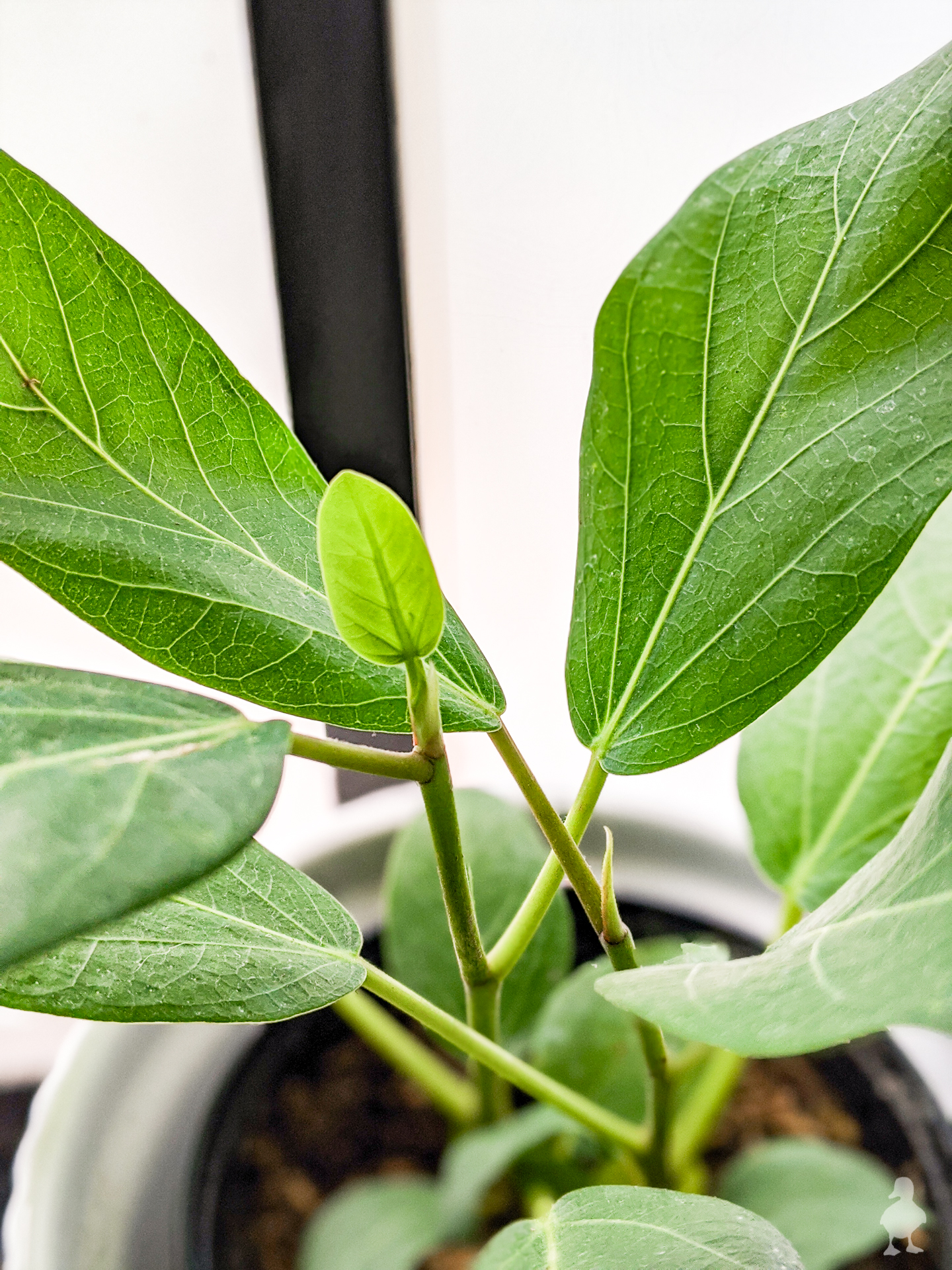 Packaging
I ordered packages over several months, but I thought it would be fun to see the unboxing and compare. Some plants were merely wrapped in a wet paper towel and stuck in between some newspaper; some had a whole elaborate setup using skewers and such to keep them from getting crushed.
Places I've Snagged Plants Online (With Good Results)
If I'm not mistaken, the staghorn fern that I received from my sister a few years ago came from The Sill. It was very well packaged and is still thriving today! I actually put it one of my carved hex planters and it seems to be really happy in the kitchen window. Looking at the site now, there are lots of great options and even a few subscription services (which I would love, but there's also a waitlist!).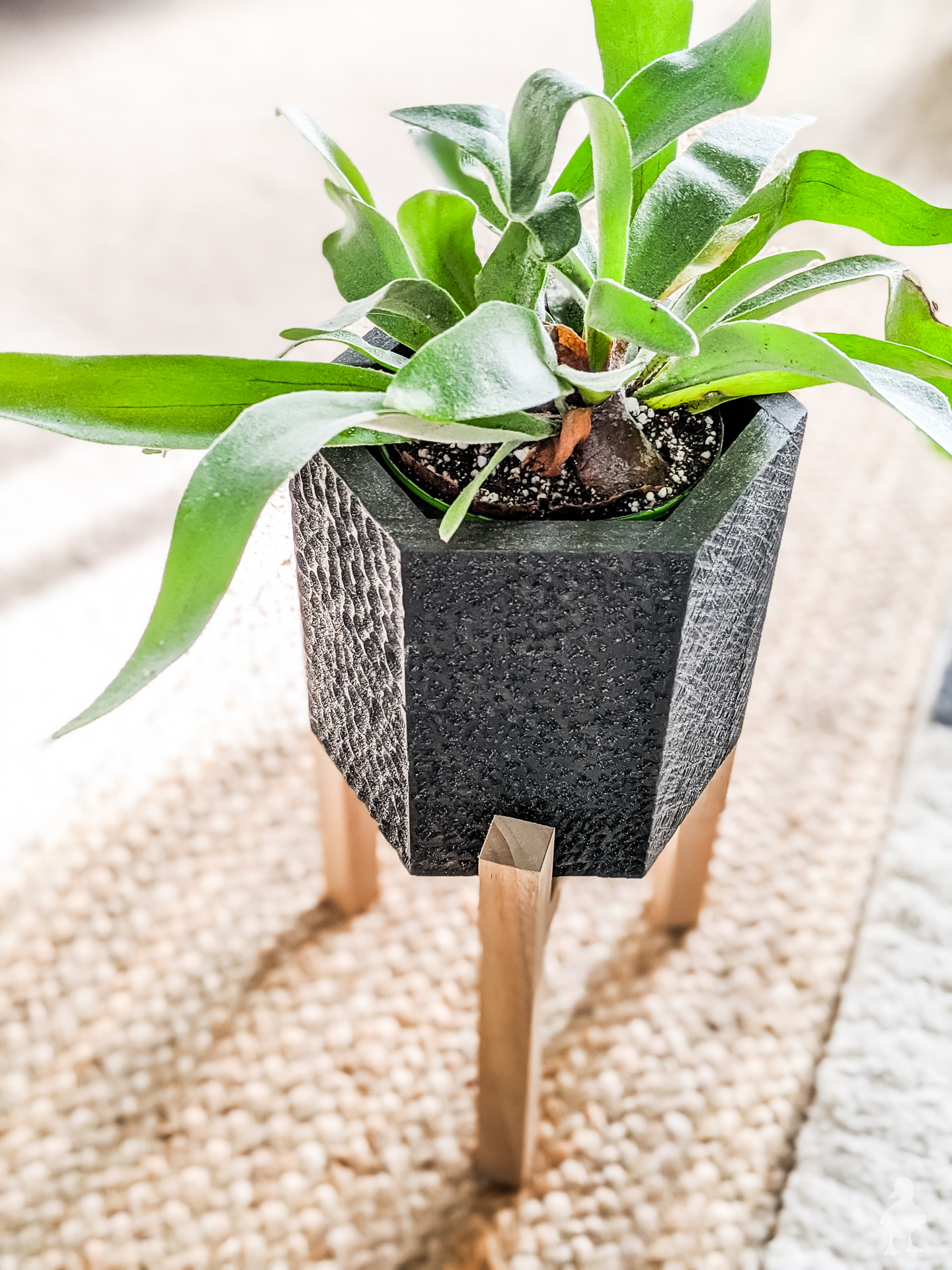 I ordered a Monstera, Peacock Plant, and Burgundy Rubber Plant from Walmart some time ago. The source was actually Hirt's Gardens which sells through them, so you can also look to shop directly instead!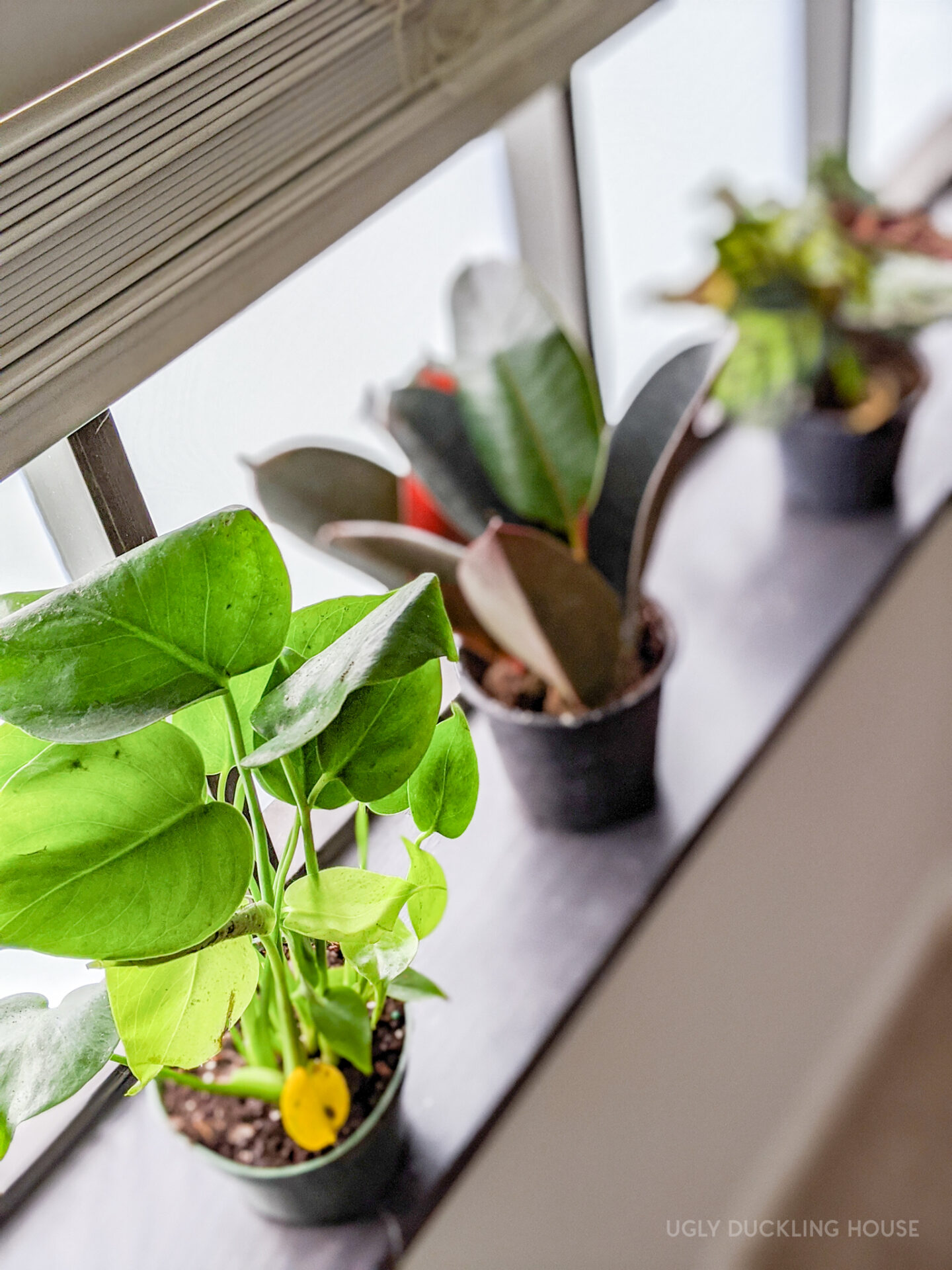 While sadly, I wasn't able to keep the Peacock Plant alive (my own watering lesson learned), but the rubber plant is doing really well and the Monstera has thrived so well that I'm going to have to repot it again soon!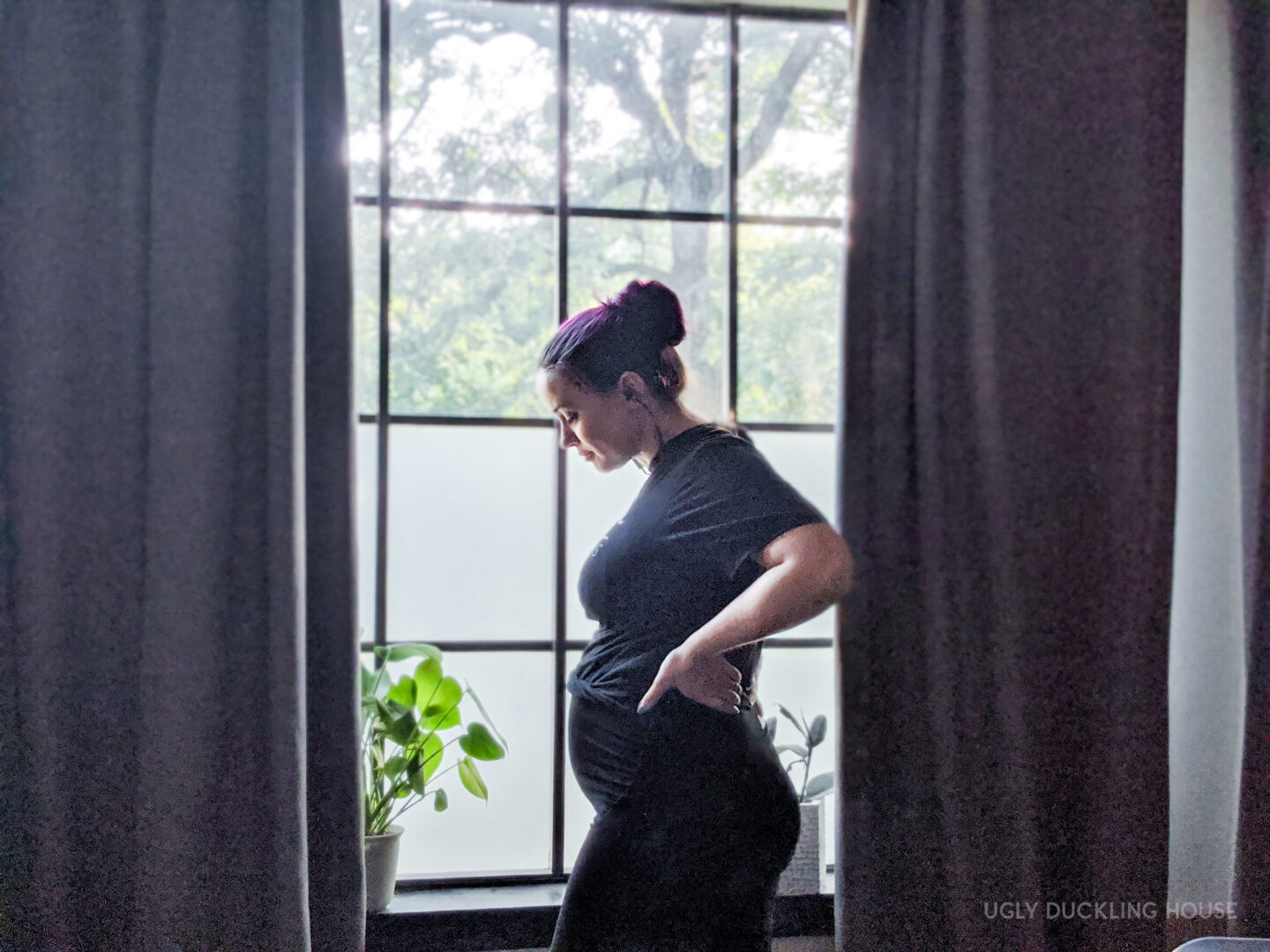 Etsy Shops
Where The Sill is the pricey version I've tried and Walmart was the cost-savings version, Etsy shops seem to be the happy medium of offering good varieties and affordable prices.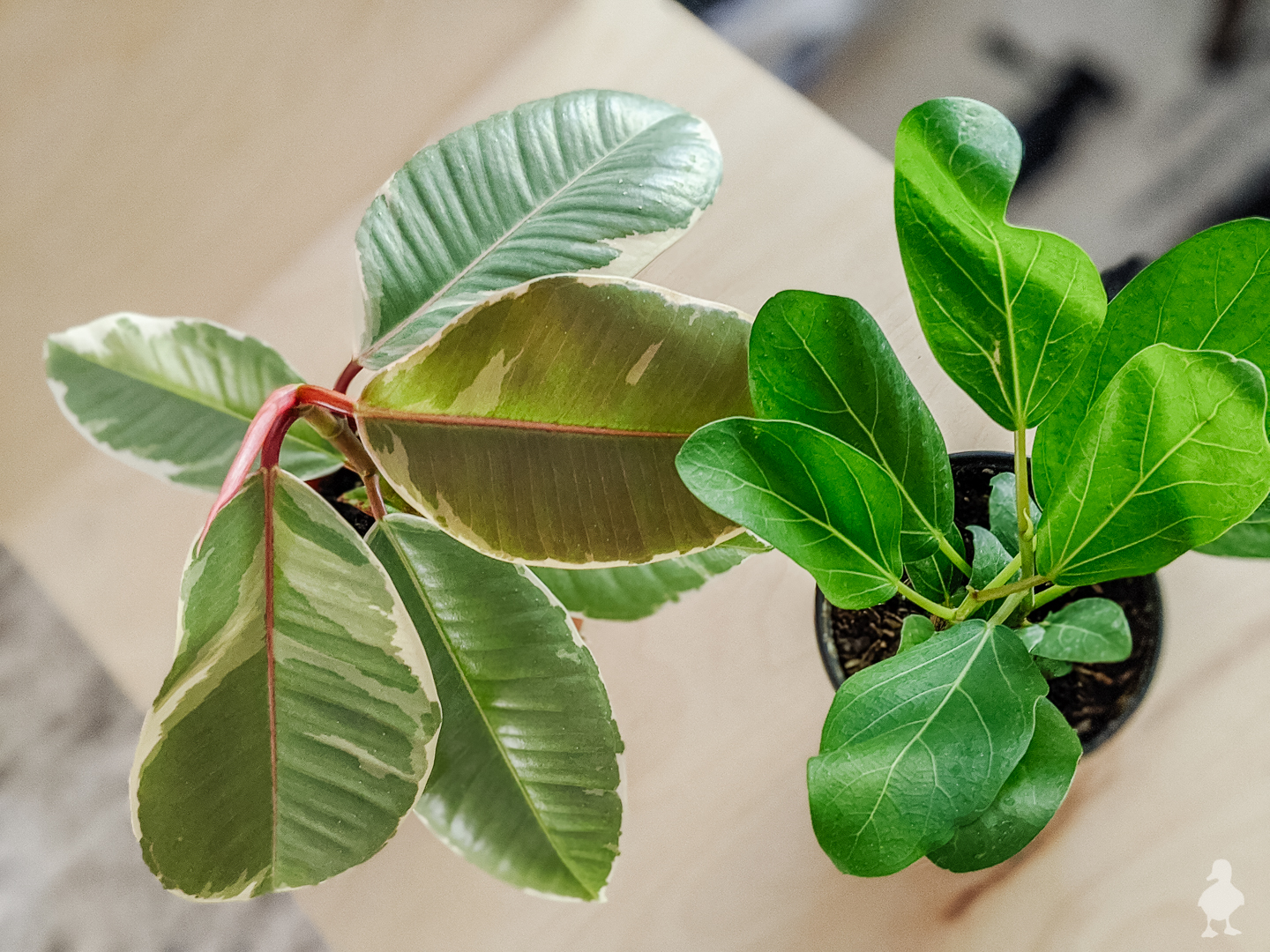 This one is my top pick because of how good the packaging is! It's a little scary to not know if the plant will arrive healthy, but my new Ficus Tineke is gorgeous and happy!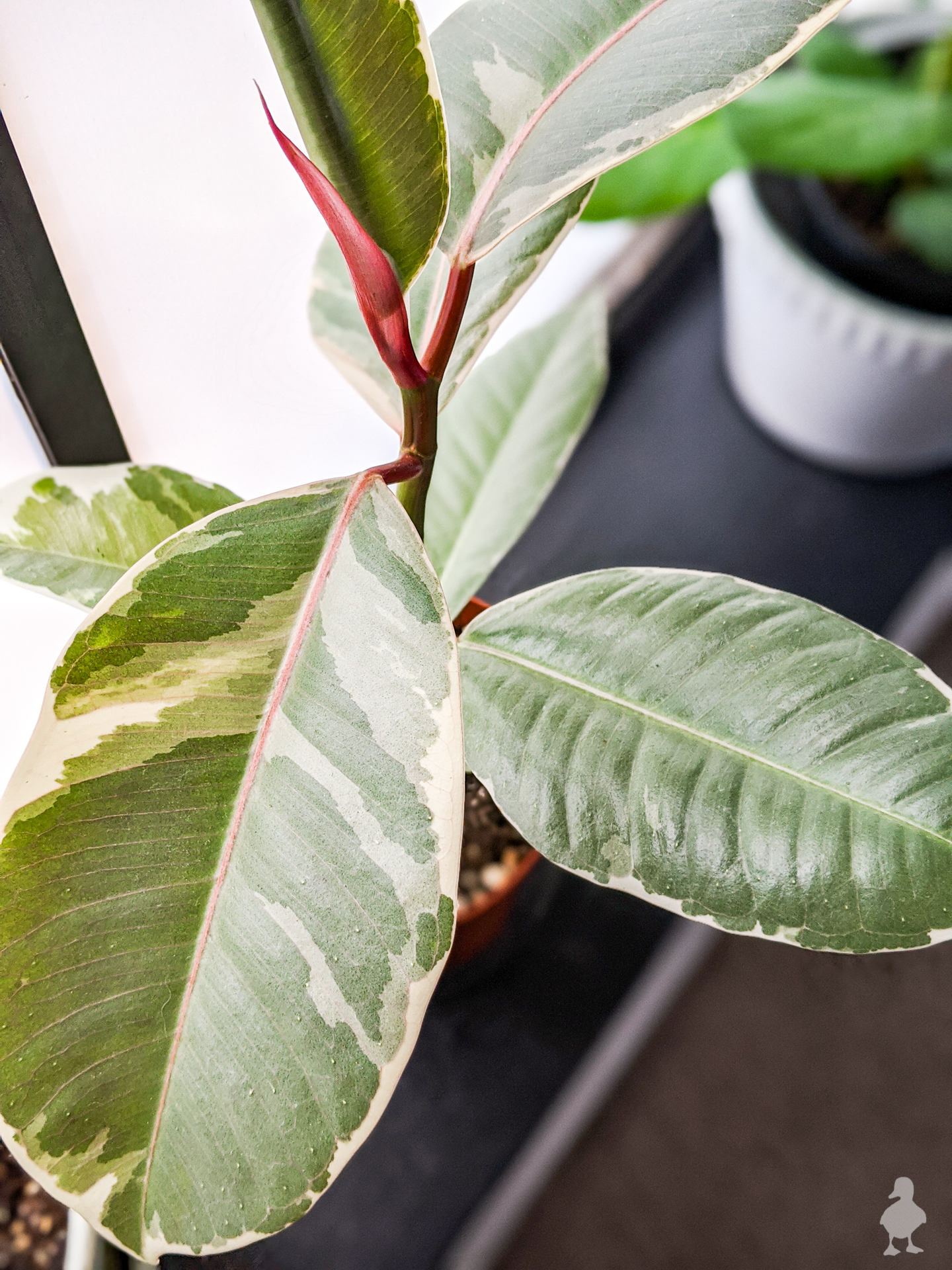 I ordered two different ficus plants from here, but only one arrived in pristine condition. The other arrived really dry and died shortly after arrival, but that's what's nice from buying from places with great reviews; the seller sent me a replacement this week, so I'm still really pleased.
When I went looking for a very specific variety of ficus, I found it here. So, basically, even among the rare plants, you can still go on a hunt for the rarer ones in your budget!
Other Online Shops
The list below is of places where I've done some browsing, but I haven't yet purchased myself. I just wanted to give you an additional list of resources in case you don't find what you're looking for above. The main reason I haven't purchased from them yet is because they're often on the pricier side, but most of the plants available are also larger or come with a decorative pot. I may eventually buy, but if they fit your budget, these might be a good match:
As I continue to order plants online, I'll keep this post as a running list and update it with more shops! If you've been ordering plants online too, what is your favorite place to get them? Have you had mostly good experiences or bad?
New Shopper Exclusive: Save 15% on your first order at plants.com with promo code NEWSHOPPER