Disclosure: this post may contain affiliate links, which means I may make a commission if you decide to make a purchase through one of my links, at no cost to you.
New month, new pattern! And when the weather starts cooling off, it's time for something FALL! Check out these autumn leaves — 5 individual leaf cross stitch patterns included.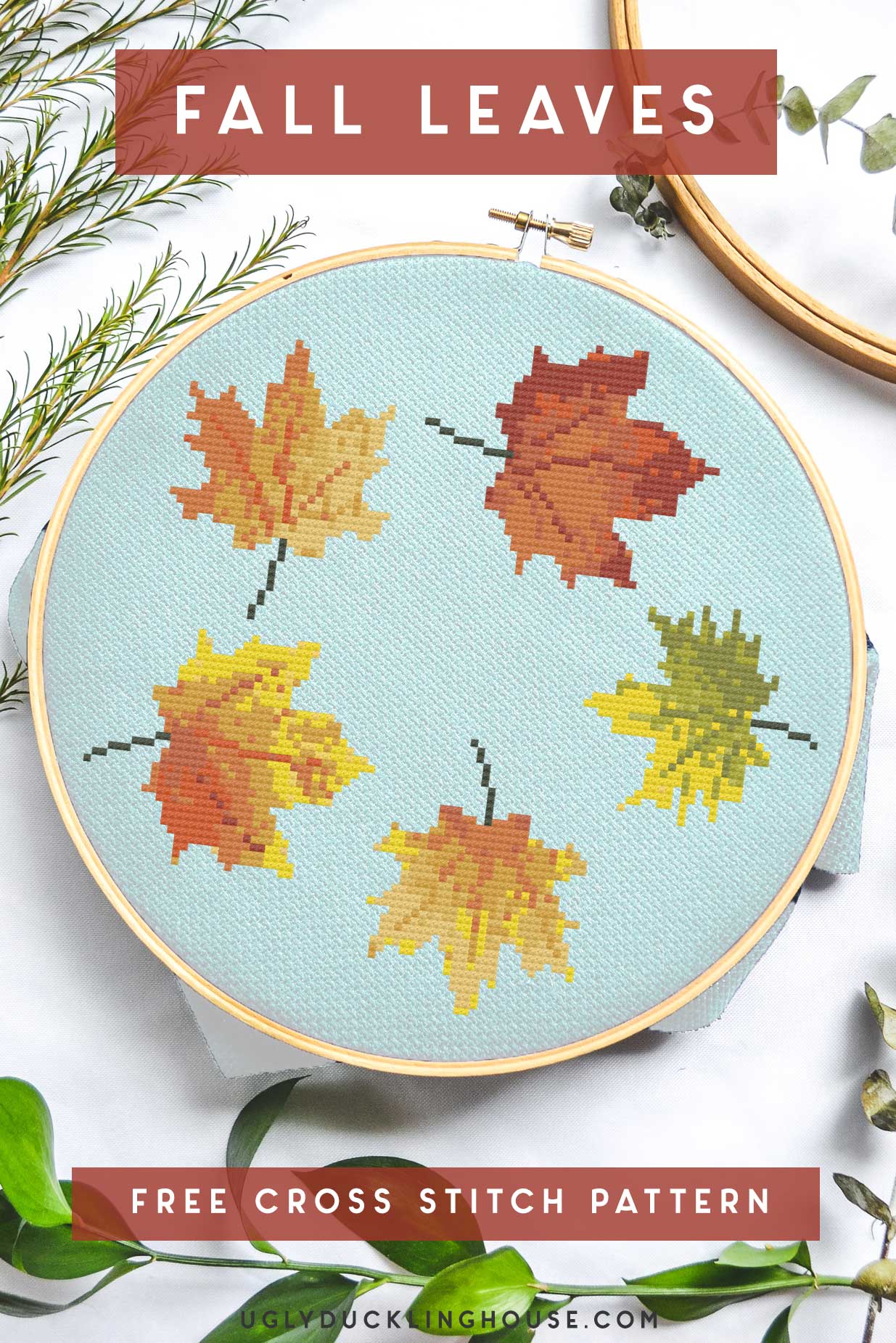 It's the first of the month, so you know what that means! Another new cross stitch pattern. I'm excited to bring you this one because technically, there FIVE different patterns included here.
I've made them into a wreath of fall leaves using yellows, greens, reds, orange, and a little bit of brown. You can pretty much take your pick if you like just one or all of them (they could look fun with a snarky pun underneath, such as "leaf me alone"). Even though some are turned on their side, if you really wanted to turn one in another direction, you can just rotate your pattern (as long as it's on a 90-degree turn or flipped upside down, it should still create a grid that would allow you to stitch it).
I hope you enjoy! If you make any of my patterns from my free library, please tag me on Instagram or Facebook so I can see your progress! I'm currently working on a tutorial for those of you who are beginners and would like to try cross stitching for the first time (I should have that by this Christmas).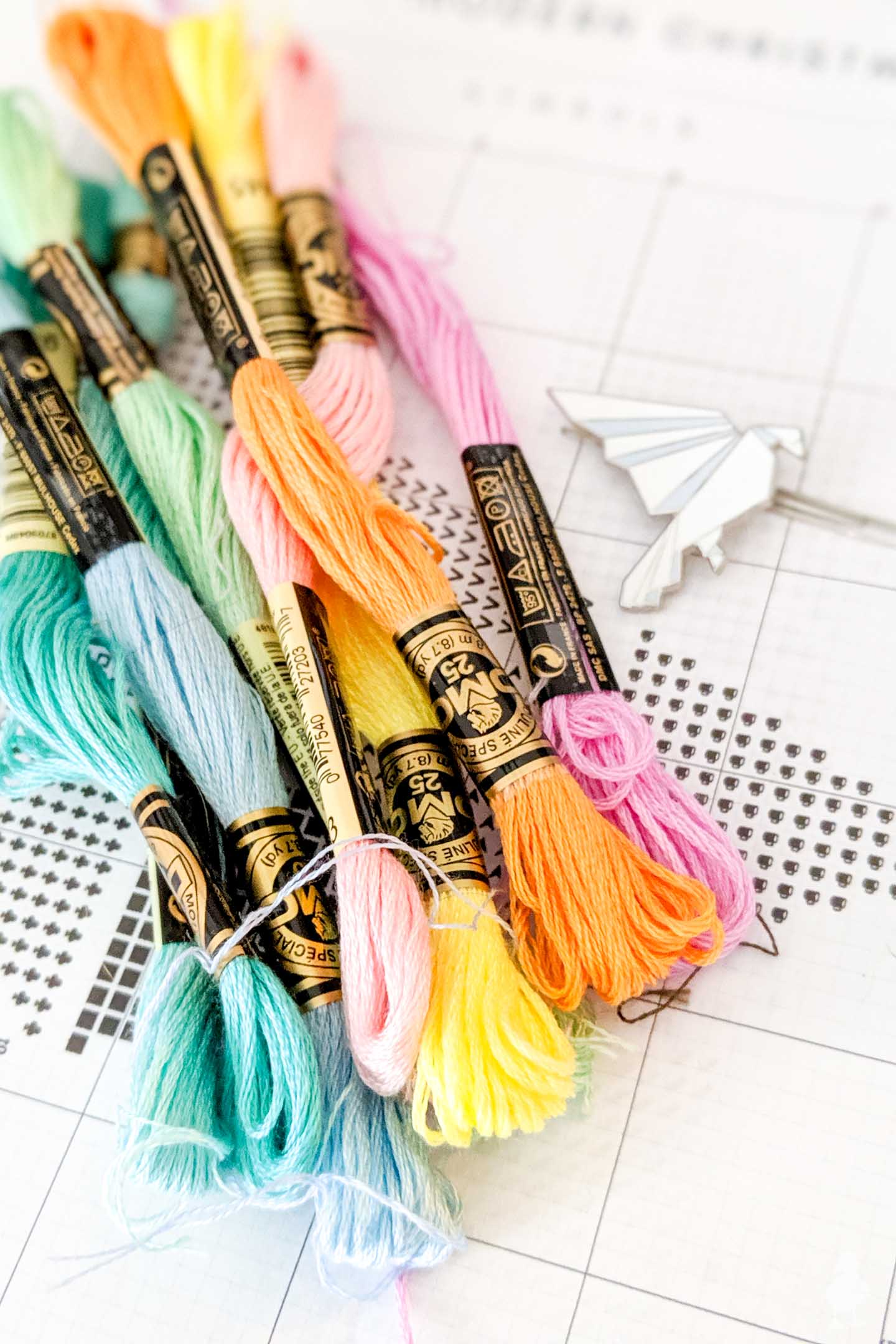 Speaking of future holidays, I've been getting requests to release some of the 2019 holiday patterns early. If you want them ahead of time, you can access them by purchasing from my Etsy shop. I'll be uploading all of my 2020 patterns there soon as well (I've actually already started!). The last time I sat down to make patterns I came up with a lot more than that, so I'll probably add a few bonus patterns that haven't been set for release here, too.
archived
this pattern is now available through our sister site
Become a member today and save 25% with code ARCHIVE25
About this Autumn Leaves Cross Stitch Pattern
Designed for 14 count Aida
Full counted cross stitches only
DMC floss colors: 13
Size: approximately 7.1 in. x 6.4 in.
How to use the library:
Just type in your name and the email address you subscribed with in the box on the library homepage, and it will pass you through to the library of this pattern and all other free patterns I've shared on the blog before. If you are new to subscribing or haven't been able to get access, it's likely because you still need to confirm your subscription (every signup has a confirmation email and it's REQUIRED you confirm to add you to my list… if you haven't seen it, check your spam folder!).
pattern time limit
Patterns are available for free for a limited time to make room for new designs. To get access to the entire archive and lots more patterns, check out our membership site, NeedleSpark!
Check out the library to get access to currently available patterns and see previews of future releases!