This post may contain affiliate links. This won't change your price, but may share some commission. Read my full disclosure here.
This weekend's search for new furniture (I say that like we're replacing furniture, but in actuality we have none to replace) included two new chairs for the living room.
No, not these, but aren't they cute?
I saw these online at Pottery Barn and decided I had to have them.
Except at $799 apiece, my wallet suggested I reconsider.
But when I found these babies for $99 each at American Signature Furniture, the store clerk could barely find her way over to me before I was reaching into my purse for my credit card. I tell you, these are true beauties in person. And comfy, too!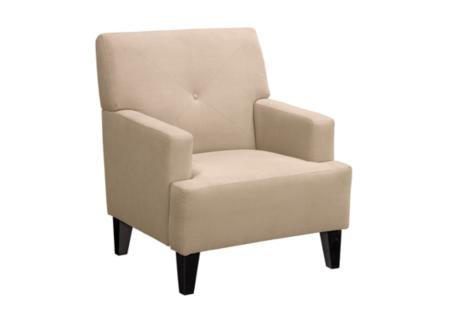 I managed to save myself $1400 this weekend with these two chairs alone. They will be ready this coming Saturday, waiting to be picked up and escorted to their new home. I plan to welcome them with open arms considering that this:
is what they will be replacing. Upgrade!
While every effort has been made to ensure the accuracy & effectiveness of the information displayed on this website, The Ugly Duckling House is for entertainment purposes only. All tutorials and demonstrations are not intended to be professional advice (nor substitute as such), and I make no guarantees as to the procedures and information here. Creating with my suggested methods, materials, and tools is under your own risk. Please ensure you are following proper guidelines with anything used, and seek professional advice if you don't know how to do something! Read my complete disclosure here.