Disclosure: this post may contain affiliate links, which means I may make a commission if you decide to make a purchase through one of my links, at no cost to you.
Happy new month, and happy "blogiversary" to me! It's been 11 years since I started the Ugly Duckling House. I wanted to take a quick moment to thank you for those of you who have followed along, both recent and long-time readers. It means so much to me to see familiar names in the comments areas, get emails from you guys, and see projects you are working on that I may have inspired you to try.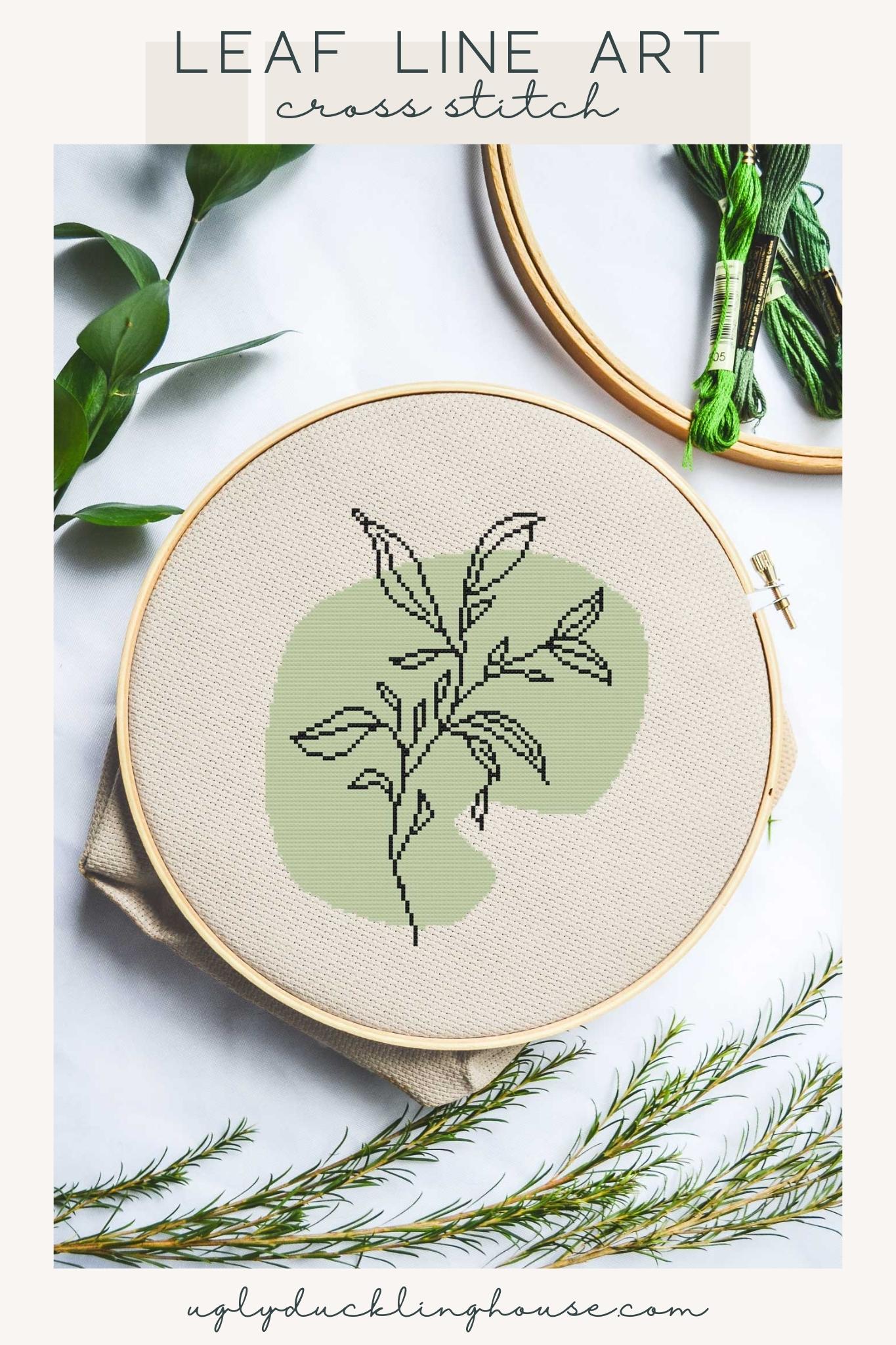 I've got a new cross stitch pattern to share with you today — part of a series of botanical patterns I put in my Etsy store. They all follow a similar theme of a line art drawing of a leaf or flower with an abstract colorblock shape behind (I think they'd look great as a set, but that's just me). I decided to make this one available to blog subscribers, so here you go!
This is probably one of the easiest ones I've ever posted because it's hard to go wrong. It only uses two colors and you can change the background color to match just about any decor you want.
About this Botanical Leaf Line Art Cross Stitch Pattern
Designed for 14 count Aida (can be done on higher count to shrink total size of design)
Full counted cross stitches only
DMC floss colors: 2
Size: approximately 6.8 in. x 7.7 in.
Frequently Used Cross Stitch Supplies
---
pattern time limit
Patterns are available for free for a limited time to make room for new designs. To get access to the entire archive and lots more patterns, check out our membership site, NeedleSpark!
Check out the library to get access to currently available patterns and see previews of future releases!