Disclosure: this post may contain affiliate links, which means I may make a commission if you decide to make a purchase through one of my links, at no cost to you.
Continuing with my leaf series, I've got a new plant-inspired cross stitch pattern for you this month!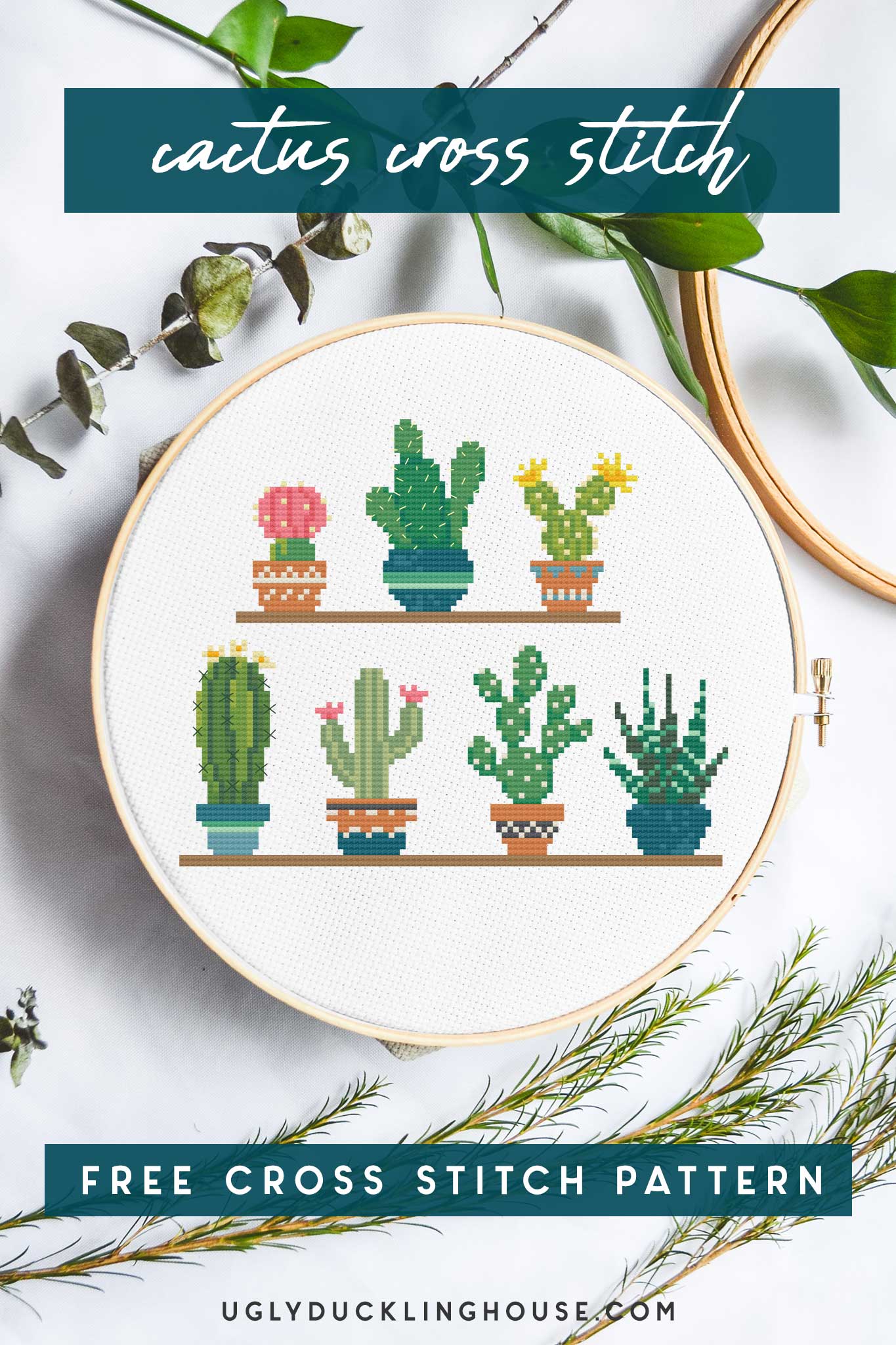 Every month, I'm sharing new cross stitch patterns created by me. May 1st patterns always hold a special significance because it's also my birthday, so I like to save a good one for ya! I love this one in particular, inspired by one of my current obsessions: houseplants (and the shelves they sit on).
This time, I've got a little bit more of a complex pattern for you by adding backstitches for the cactus needles/spines. There aren't too many of them and the pattern is still great if you don't feel like doing them, but I think they add something special, so I couldn't avoid including them. It's also on the larger side if you use 14 Aida fabric, but if you need it to fit into a smaller hoop, you can always choose to work on 16 or 18 count fabric instead (same image, but just a smaller overall pattern). Grab your pattern using the button below to get to the pattern library!
About these Cactuses… Cacti? Cross Stitch Patterns
Designed for 14 count Aida
Full counted cross stitches AND back stitches
DMC floss colors: 25
Size: approximately 7.1 in. x 6.4 in.
pattern time limit
Patterns are available for free for a limited time to make room for new designs. To get access to the entire archive and lots more patterns, check out our membership site, NeedleSpark!
Check out the library to get access to currently available patterns and see previews of future releases!