Disclosure: this post may contain affiliate links, which means I may make a commission if you decide to make a purchase through one of my links, at no cost to you.
Time for something a little different with "floral" cross stitch — a little modern watercolor, perhaps?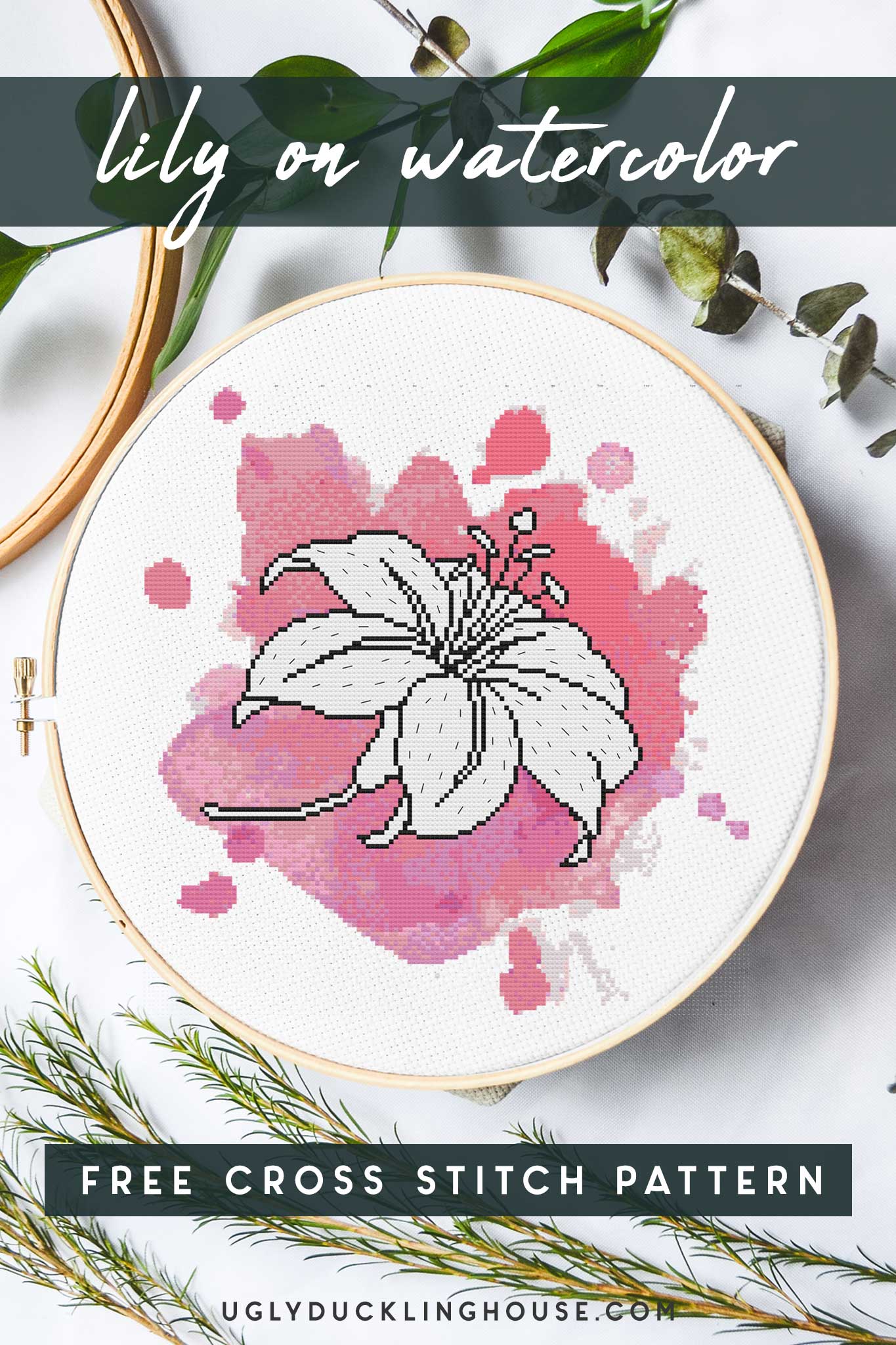 Every month, I share a free cross stitch pattern, available to blog subscribers. But if you missed the big news, I've launched a membership program to share even more patterns! You can check it out and join here.
archived
this pattern is now available through our sister site
Become a member today and save 25% with code ARCHIVE25
I've been wanting to share this one for SO LONG! If you caught my last post, I mentioned that when I design my cross stitch patterns, I schedule them up to a year in advance. This one was one of the last in a previous batch, which means I've waited over a year to share this one with you!
Waiting to share some of the patterns I love is what gave me the idea to create a membership. I don't want to launch it until I have the next year planned out (so that it all goes smoothly). UPDATE: We're LIVE over at Needlespark.com. I'm also working on a full video + post tutorial for an intro to cross stitch as part of my 101 series in case you've never tried cross stitching and were eager to try (it's such a relaxing hobby, especially before bed!).
Let's get to this month's pattern, though, shall we? I designed a set of flowers in black and white, but thought a little splash of color would improve things. I have a set of three so far with different kinds of flowers, but this lily with a pink watercolor background is probably my favorite!
About this Lily on Watercolor Cross Stitch Pattern
Designed for 18 count Aida
Full counted cross stitches only
DMC floss colors: 15
Size: approximately 7.3 in. x 7.6 in. (18.6 cm x 19.2 cm)
132 x 136 stitches
pattern time limit
Patterns are available for free for a limited time to make room for new designs. To get access to the entire archive and lots more patterns, check out our membership site, NeedleSpark!
Check out the library to get access to currently available patterns and see previews of future releases!