Disclosure: this post may contain affiliate links, which means I may make a commission if you decide to make a purchase through one of my links, at no cost to you.
What (and when!) to do exterior repairs, garden planting, transplanting, lawn reseeding, and more!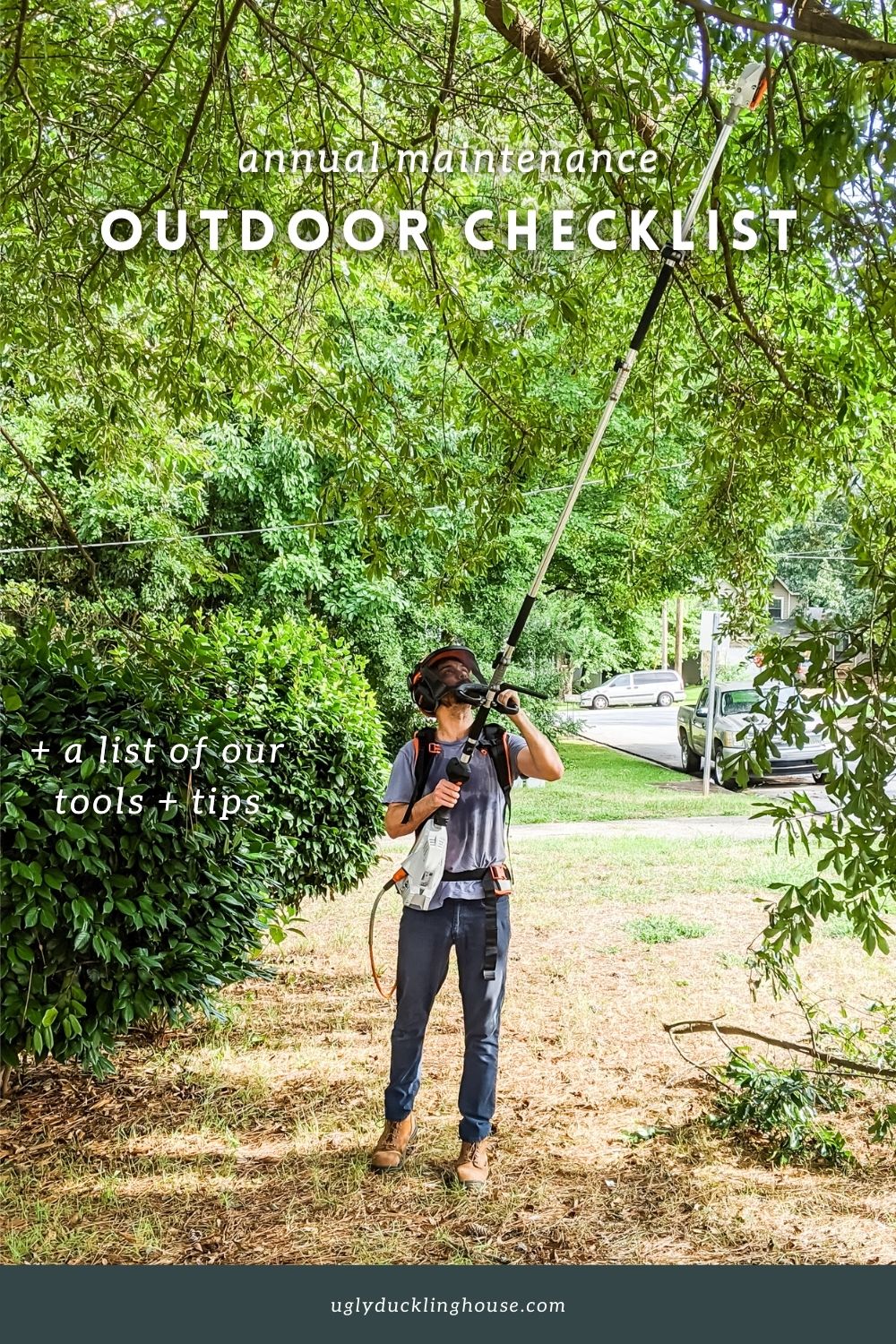 At the beginning of this year, I didn't have it in me to write a recap. I didn't want to talk about projects upcoming, either (since I more or less did that just before Ellis arrived early!). These last few months with a newborn have been exhausting, to say the least. But as January drew to a close, I began thinking about what might write for helpful posts to add to the blog in 2021.
More renovation? More plans? Sure. But over the years, I've touched on a "basic" skill or two, and I want to write about more of them. The hope is that it will provide you guys with the first set of answers to questions you might have been too embarrassed to ask the day you closed on your first home or picked up your first power tool. When I first started DIYing, I was curious about so much and felt intimidated about everything. Even the task of picking out lumber and getting it home felt awkward and obvious to everyone else but me! Or what about my to-do list — what comes before which… and what can wait? So, with any luck, I'm going to mix more of these kinds of posts into the rest of my project content, starting today!
Yard and Exterior Maintenance Calendar by Season
As I think about the year ahead, I know one thing for sure: there's always yard work to do! It's kind of a never-ending, maintenance-heavy subject. At times, it can feel pretty overwhelming… what happens, and when? Is there even a "best" time? There never seems to be enough weekend for the amount of work! What tools are used… and for which task?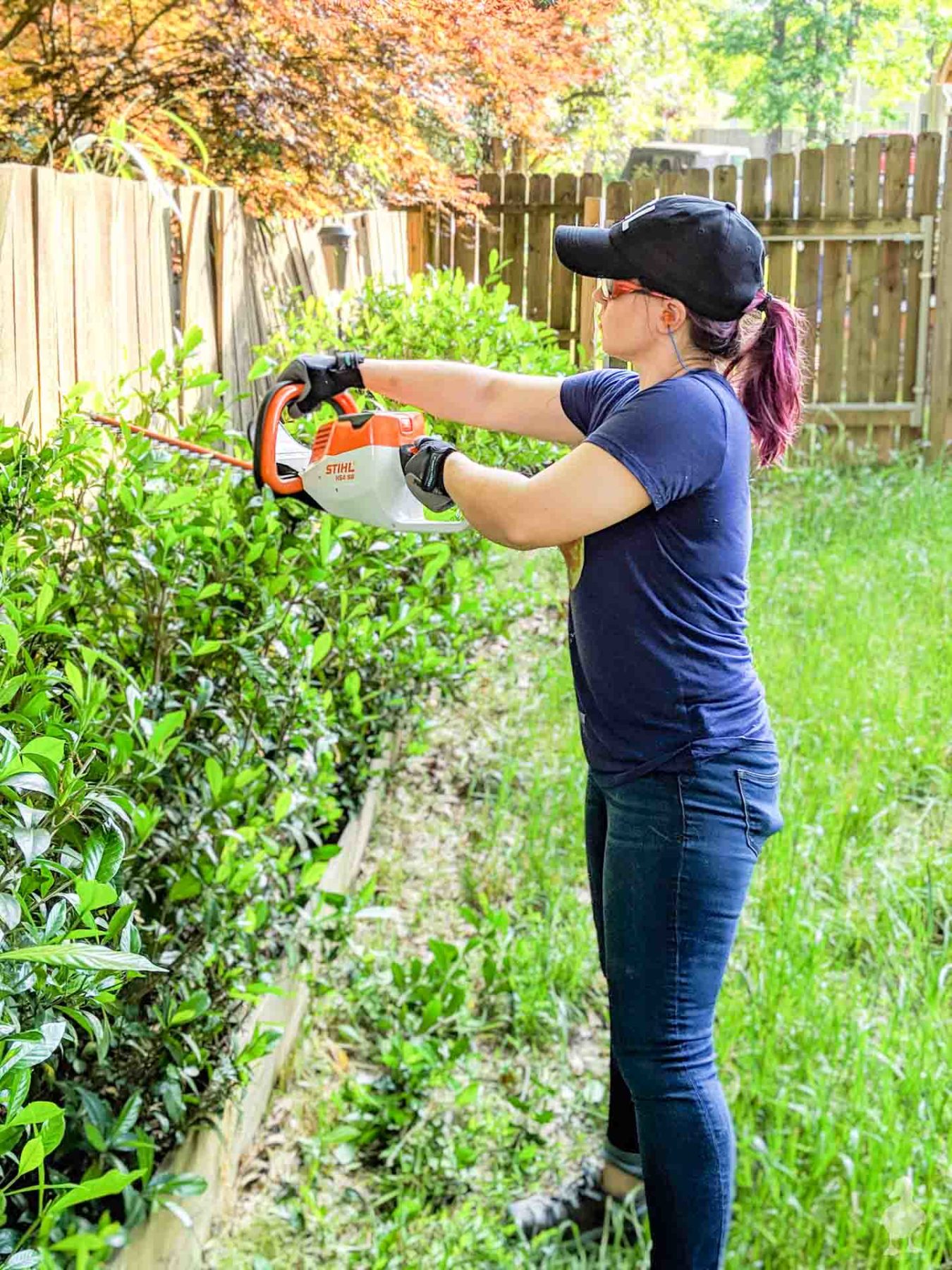 With all of this in mind, I've created a checklist below that may help you organize your to-do list for your yard, exterior repairs, and more. Granted, some things can be done early, or late, and can largely be about personal preference (not everyone likes to work in the summer months like I do, but I like the long hours of daylight for certain tasks). Let this list serve as a jumping-off point for you to make your own custom plan. I also fully intend on revisiting this post frequently to add more to-dos and make this list as comprehensive as possible (and feel free to leave your own tips in the comments on what works for you!).
Disclosure: This post is sponsored by Stihl. All words are 100% my own.
Spring Outdoor To-Dos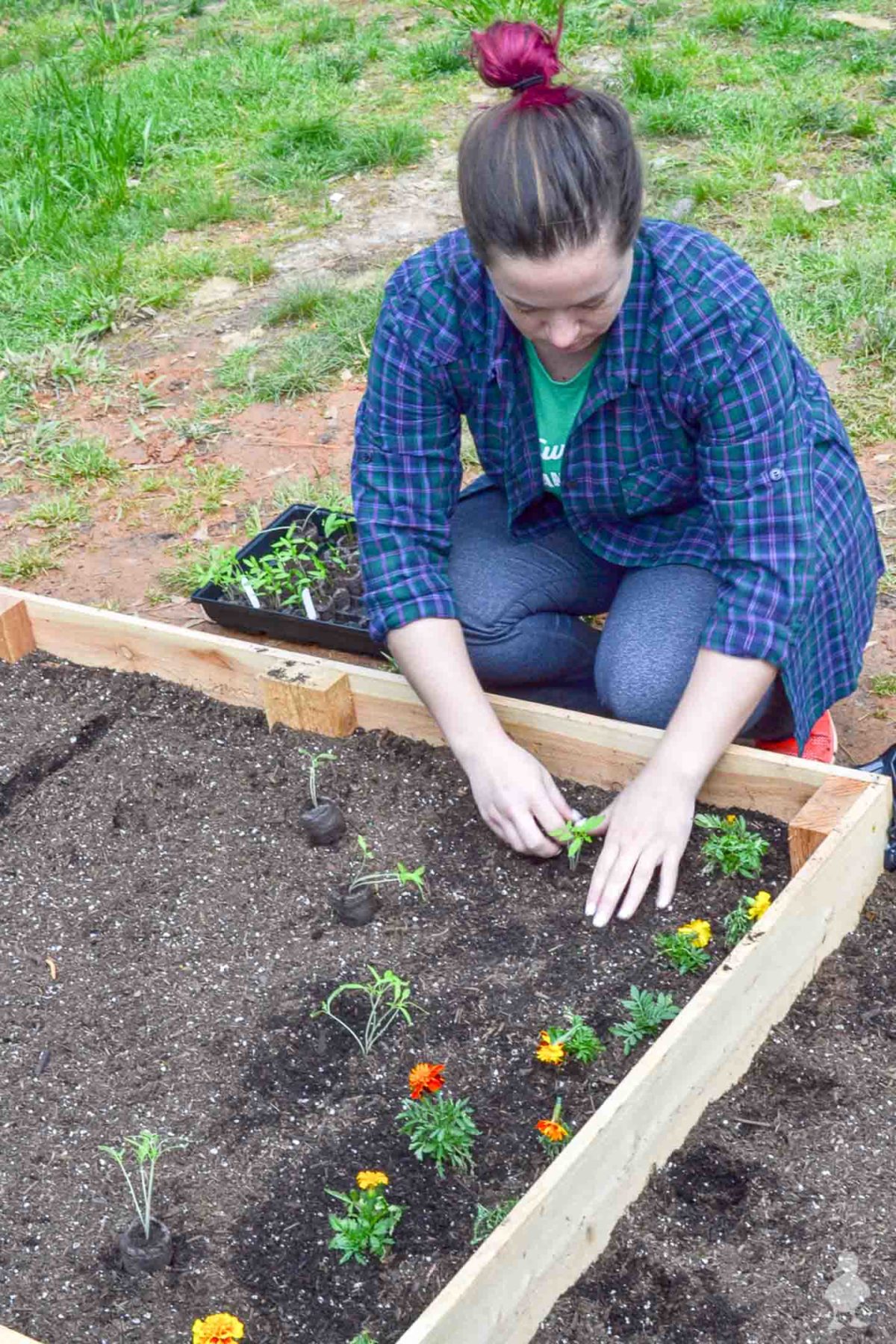 Summer Outdoor To-Dos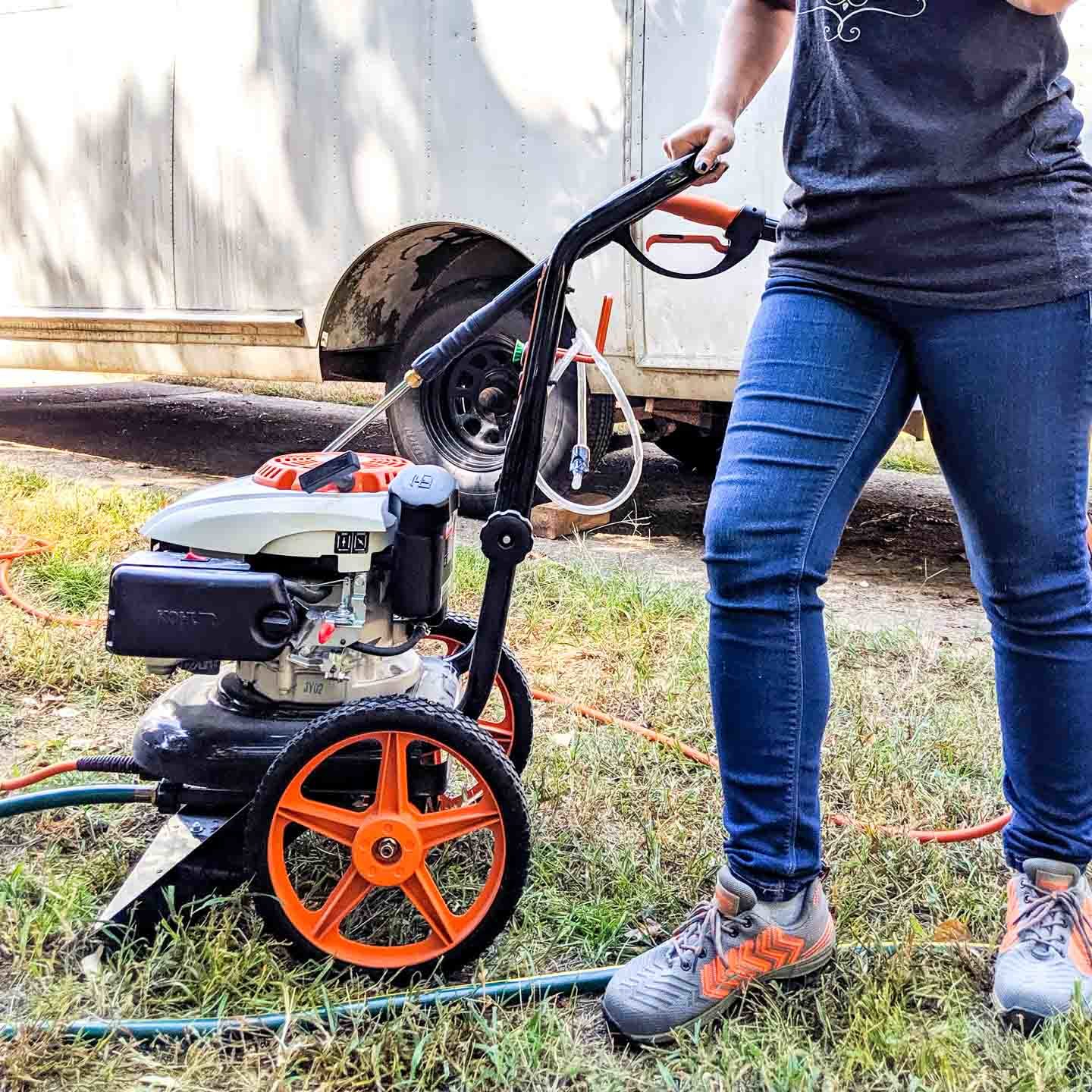 Fall Outdoor To-Dos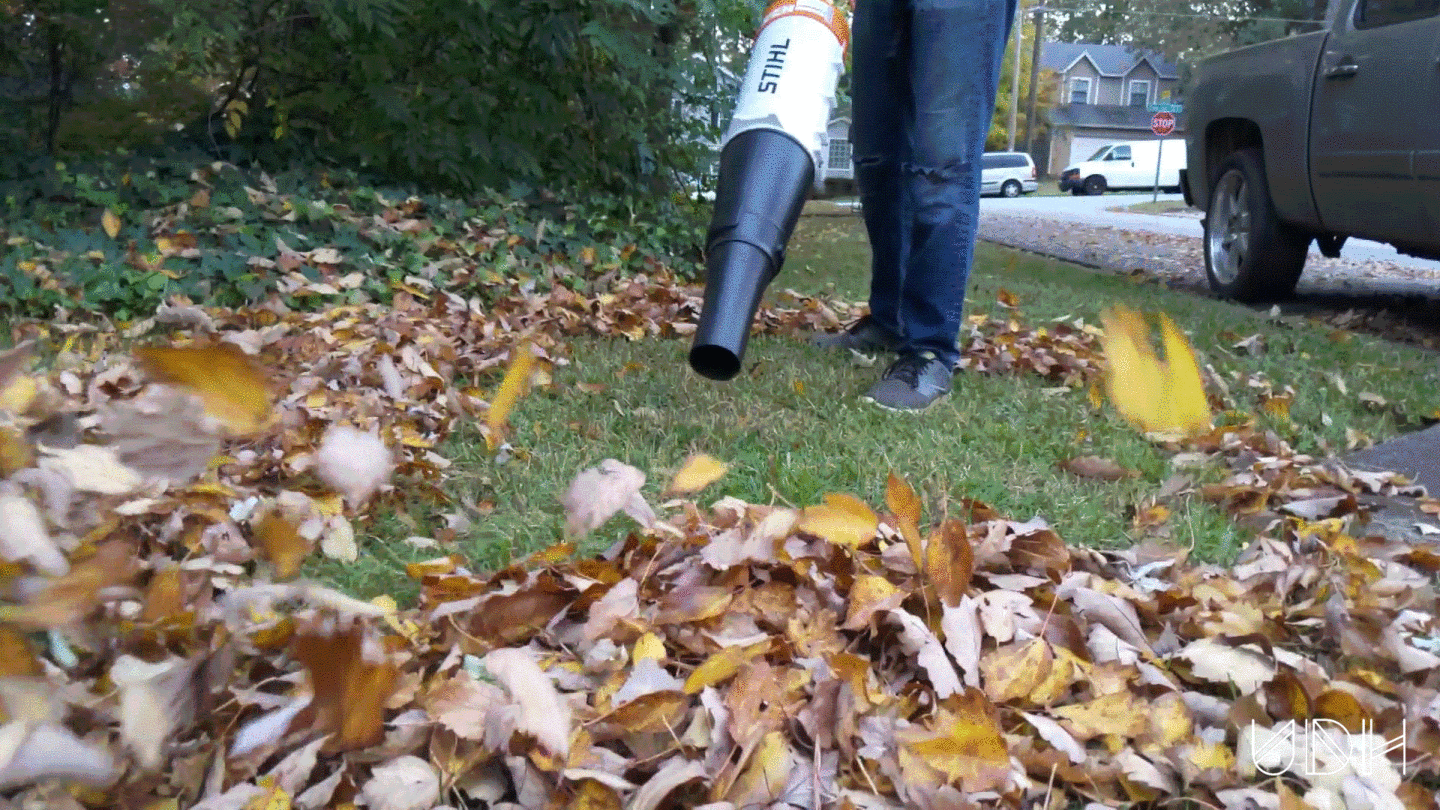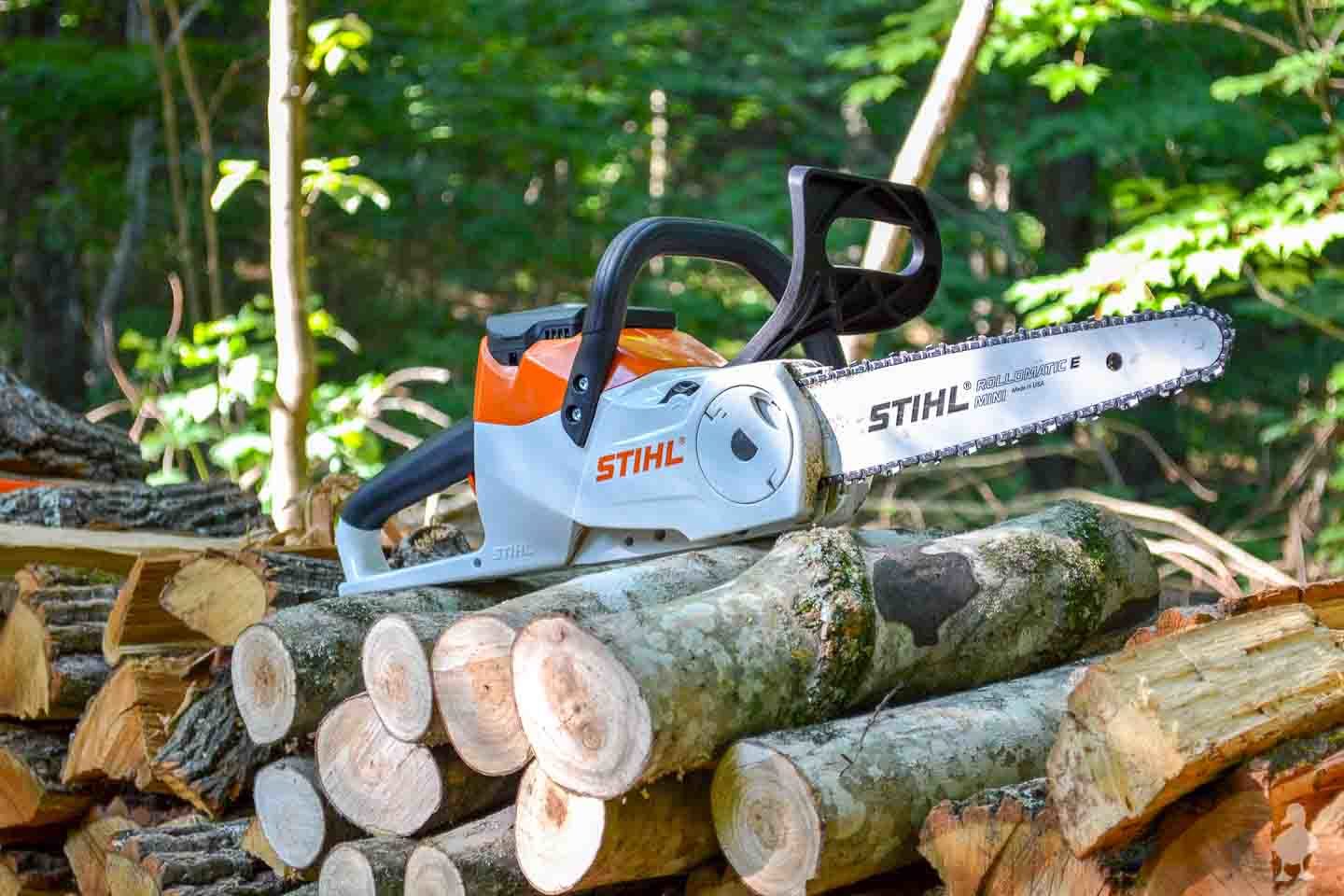 Winter Outdoor To-Dos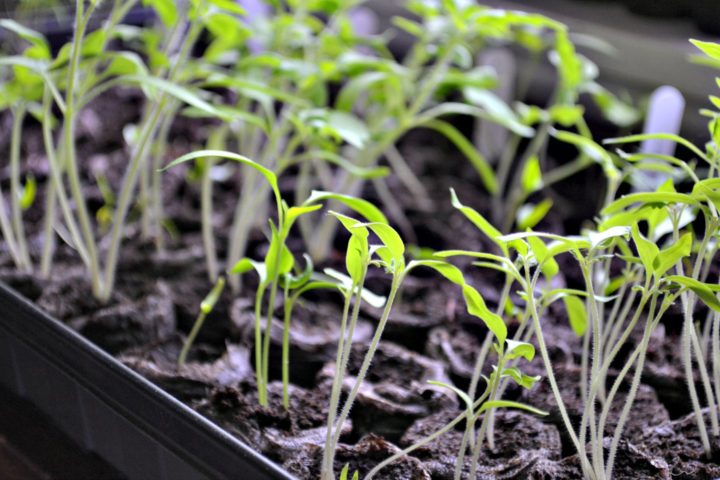 Tools I Use for Outdoor Maintenance
Recently, we added the Stihl KombiSystem to our set of outdoor tools. What's nice about this is that it has a single powered end, but lots of swappable attachments. This means we can get a LOT of tool features without the need to store separate tools! This is especially helpful on specialty tools that aren't used on every yard cleanup.
We also have a few other Stihl tools that we've collected over the years, and they all run off the same battery system: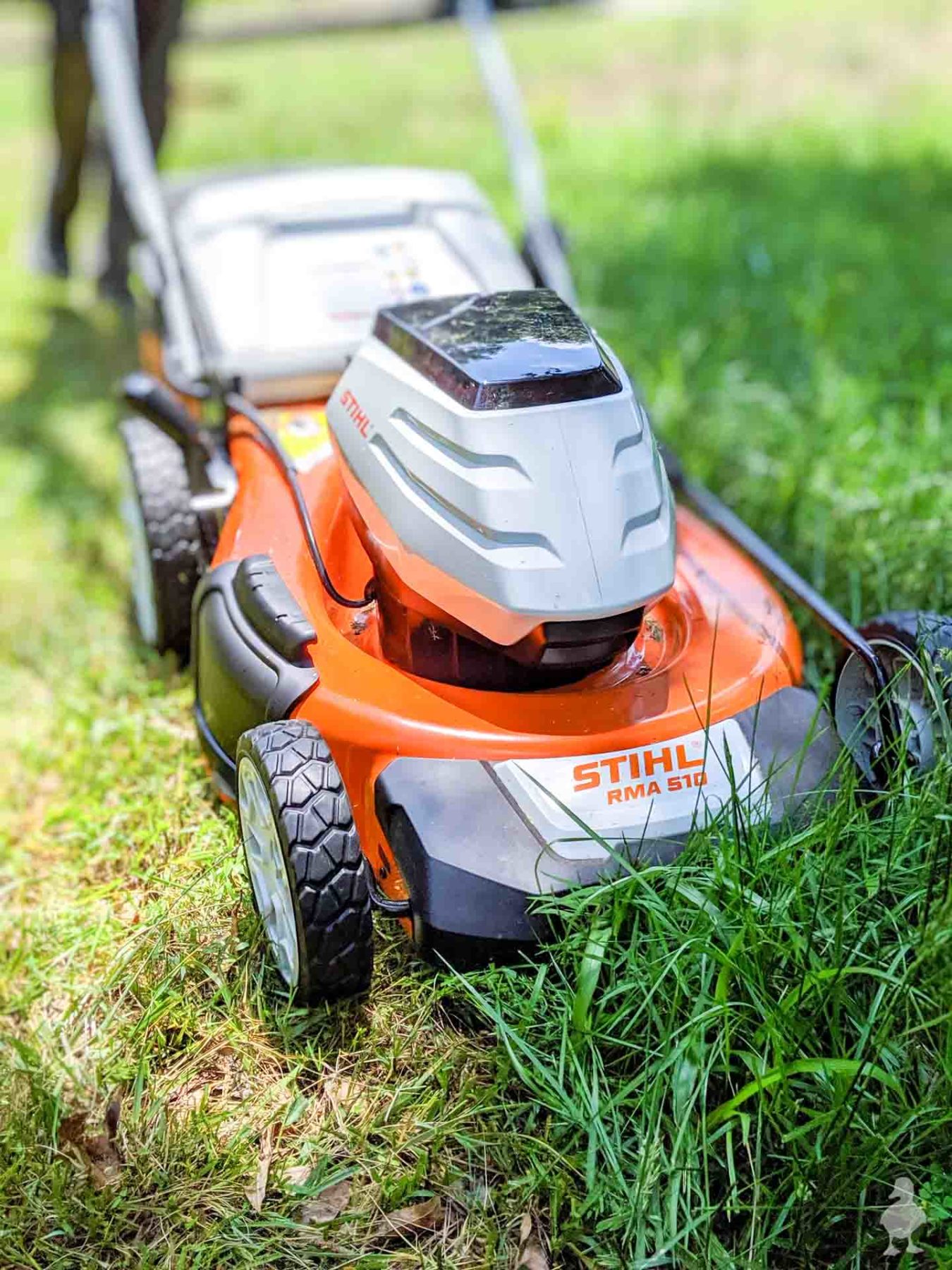 Why I like a single battery system
Some of the batteries I have run longer or are more powerful, but they all use the same charging base. This helps keep the shed a little tidier because we've set up a single charging area and always know where to get the next battery when one runs out of power.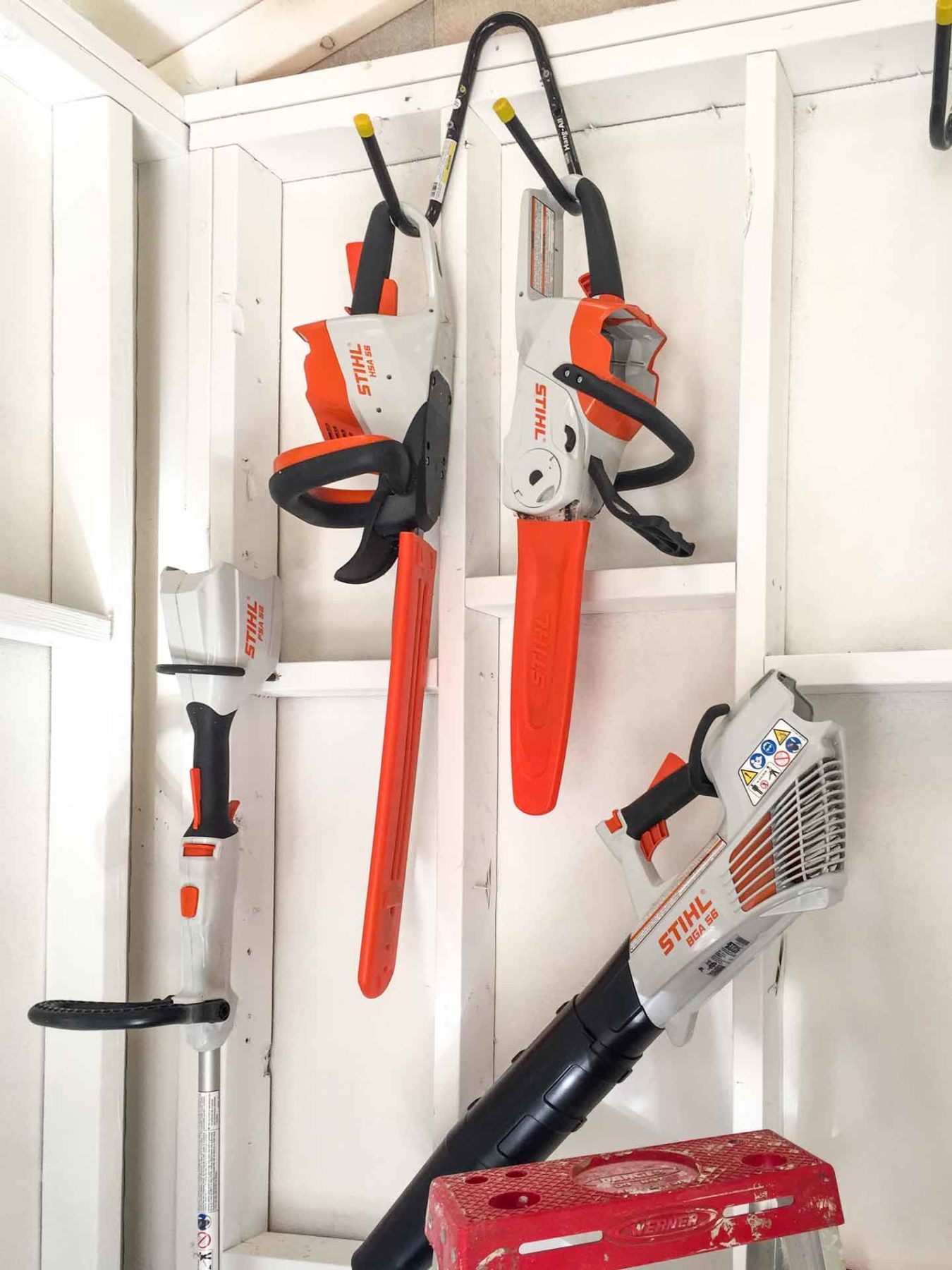 We can also switch from using one tool to another without having to hunt down a new battery if the one we're using still has a charge (they last a good while).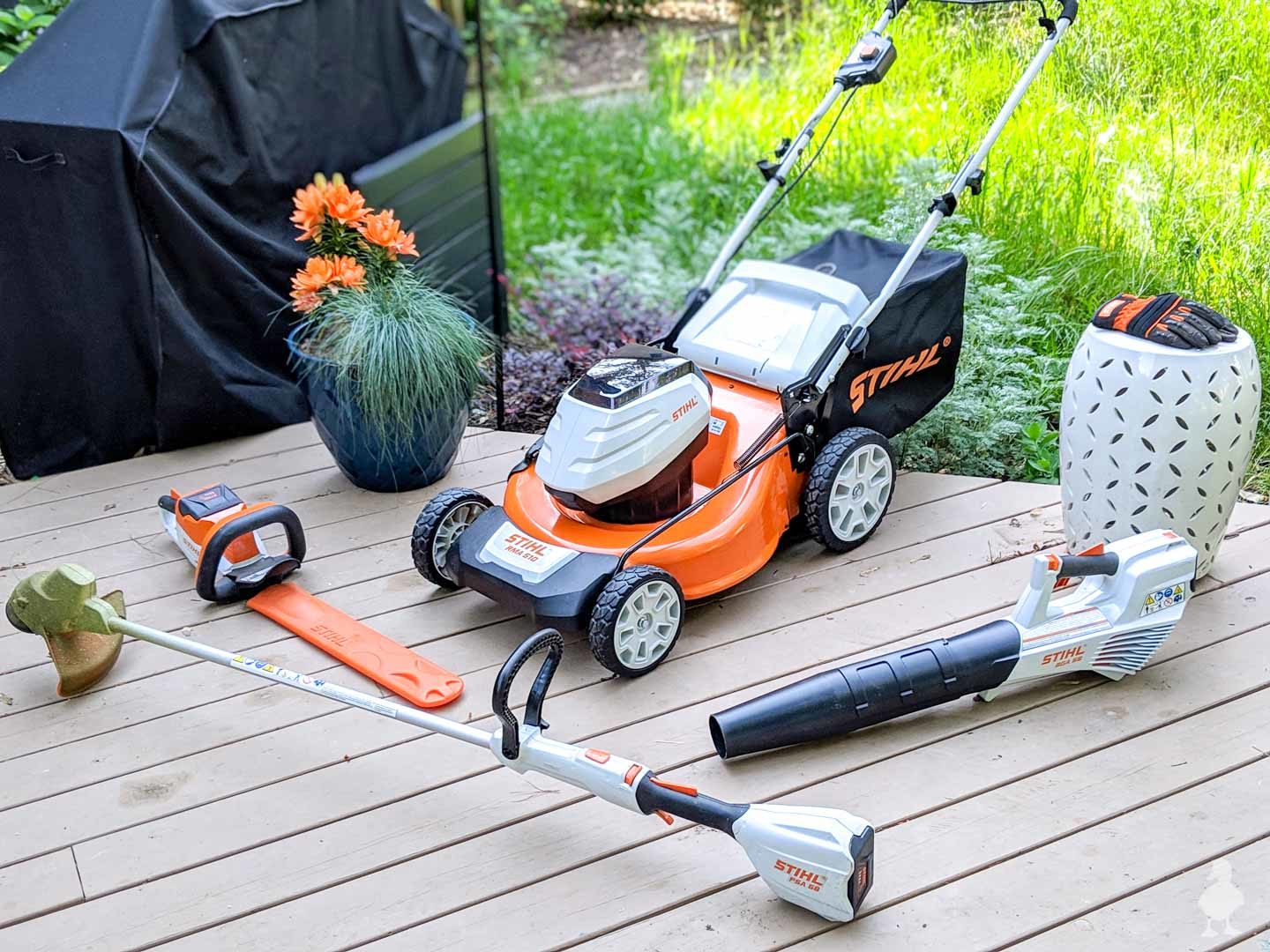 If you are a new homeowner or are looking to start upgrading your outdoor tools, I highly recommend not only investing in a battery system (they are quieter and you don't have to run errands for gas or worry about winterizing gas containers) but also pick a single battery system and stick with it. This may also mean putting in an investment from the start and taking a little more time to add to the collection than picking out a bunch of inexpensive ones. Having an entire set is great, but if the performance is only so-so, you'll eventually wind up spending again to replace them, so I would recommend going for the system you really want from the beginning.
I'll be sharing more posts on some of these topics this year (I've linked to a few already above, but I'll come back and link more as posts go live, just in case someone visits this post first and wants to know how!).
Don't forget to pin it!