Disclosure: this post may contain affiliate links, which means I may make a commission if you decide to make a purchase through one of my links, at no cost to you.
Stars, space, galaxies, oh my! (I know that's ridiculous, but I couldn't think of a better intro.)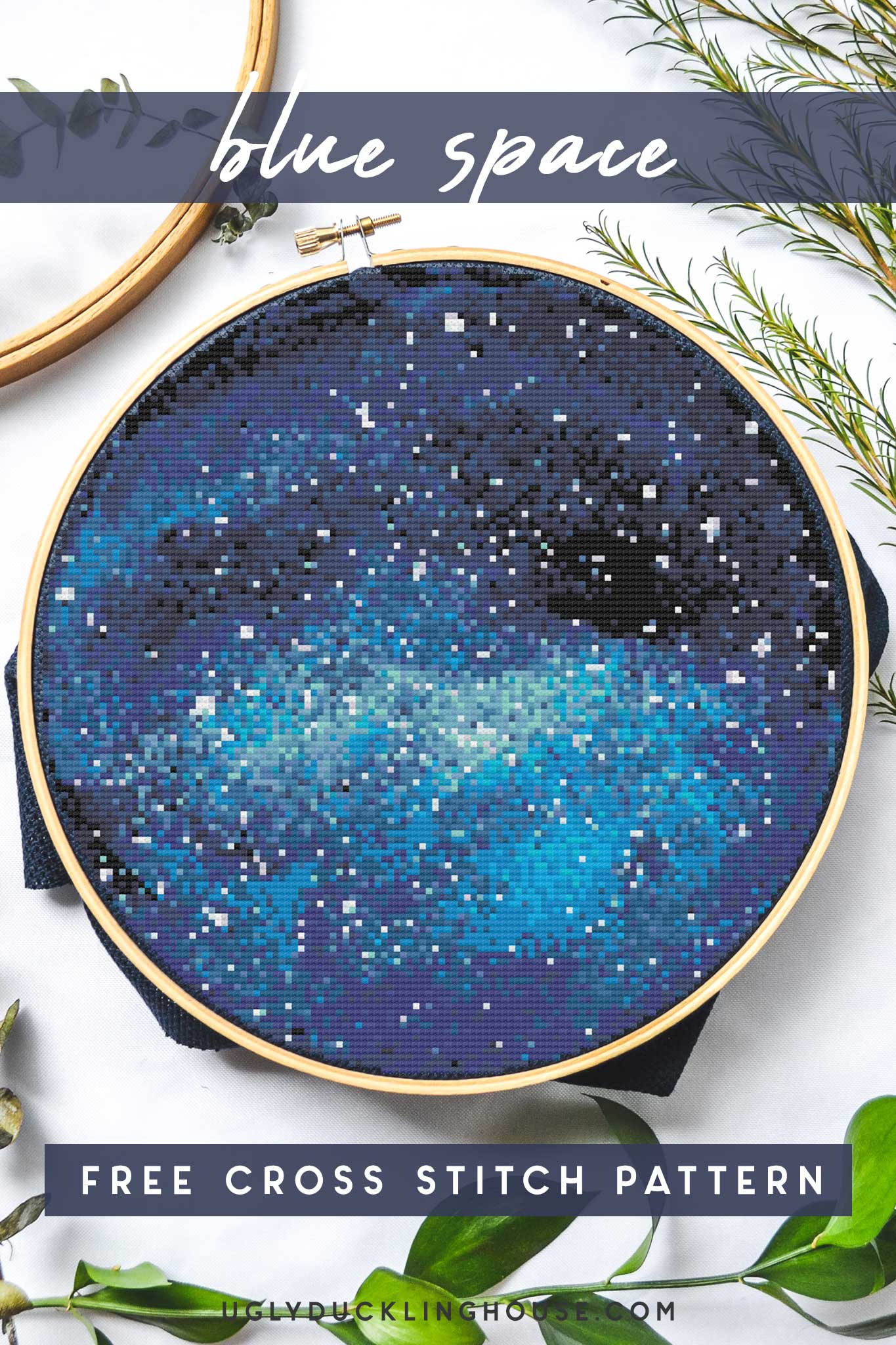 Every month, I'm sharing new cross stitch patterns created by me. I've been wanting to do a "galaxy" or "space" or "starry sky" pattern for a while now, and have collected a few images to turn into patterns. This was the first of what will probably be a set eventually (I don't have any other space-themed patterns scheduled for free release in 2020, but I might consider making a series for sale or in a subscription series if there's enough interest).
archived
this pattern is now available through our sister site
Become a member today and save 25% with code ARCHIVE25
About this Starry Blue Space Cross Stitch Pattern
Designed for 16 count Aida
Full counted cross stitches only
DMC floss colors: 26
Size: approximately 7.9 in. x 7.9 in. (if you want to make a smaller hoop, use higher count Aida fabric)
pattern time limit
Patterns are available for free for a limited time to make room for new designs. To get access to the entire archive and lots more patterns, check out our membership site, NeedleSpark!
Check out the library to get access to currently available patterns and see previews of future releases!