Disclosure: this post may contain affiliate links, which means I may make a commission if you decide to make a purchase through one of my links, at no cost to you.
Trying to design a not-too-cutesy nursery was a tricky challenge for me; but in this post, I share some of my thoughts of a gender-neutral design that I think can grow with my kiddo and lend itself to colorful additions over time!
Gender Neutral (& Hopefully Somewhat Sophisticated) Nursery
Ever since I learned I was pregnant, I have been thinking about how to make my old office into the nursery. Today, I think I've finally figured out a few key elements for this space, so I'm sharing all the details below, along with sources for everything and a few handmade elements you can look forward to with future DIYs (one may have already been completed already; sharing soon!). Let's get started and break things down, shall we?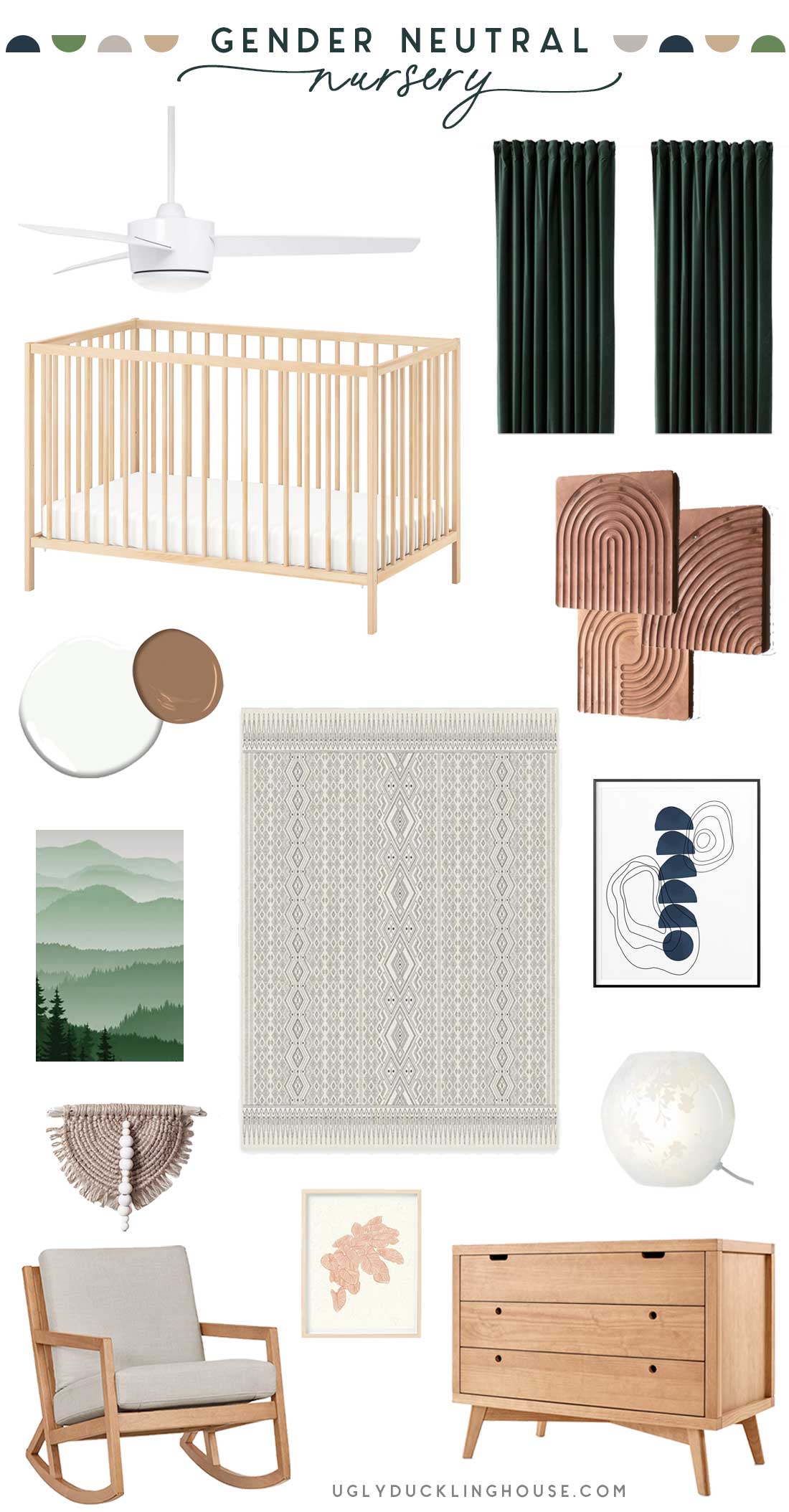 Fan | Curtains | Crib | Wood Panels | Rug | Mountain Wallpaper (inspo) | Abstract Art Print | Lamp | Dresser | Leaf Art Print | Rocking Chair | Macrame
Shop the Post

Mood boards are kind of great, and kind of frustrating at the same time. Just looking at this neat and tidy board, it gives me a sense of direction. I feel like it helps make the next few buying decisions a little easier because I can visualize what fits and what doesn't. And with so much of my time being dedicated to learning what a baby even needs in the first year… I'm basically taking a crash course from every YouTube video and blog post I can get my hands on!
Still though — looking at anything "neat and tidy" when you know I'm not at all like that in real life? Mmm-hmm. 🤣🤣🤣 This post is basically listing my good intentions with the room. Depending on how tired or how stressed I am before he's born (or maybe just the wind hits me differently one day), all of this may become wishful thinking. Or Sisyphean. And then the nursery is just a room of half-painted walls and me sitting in the middle, crying louder than the baby. 😉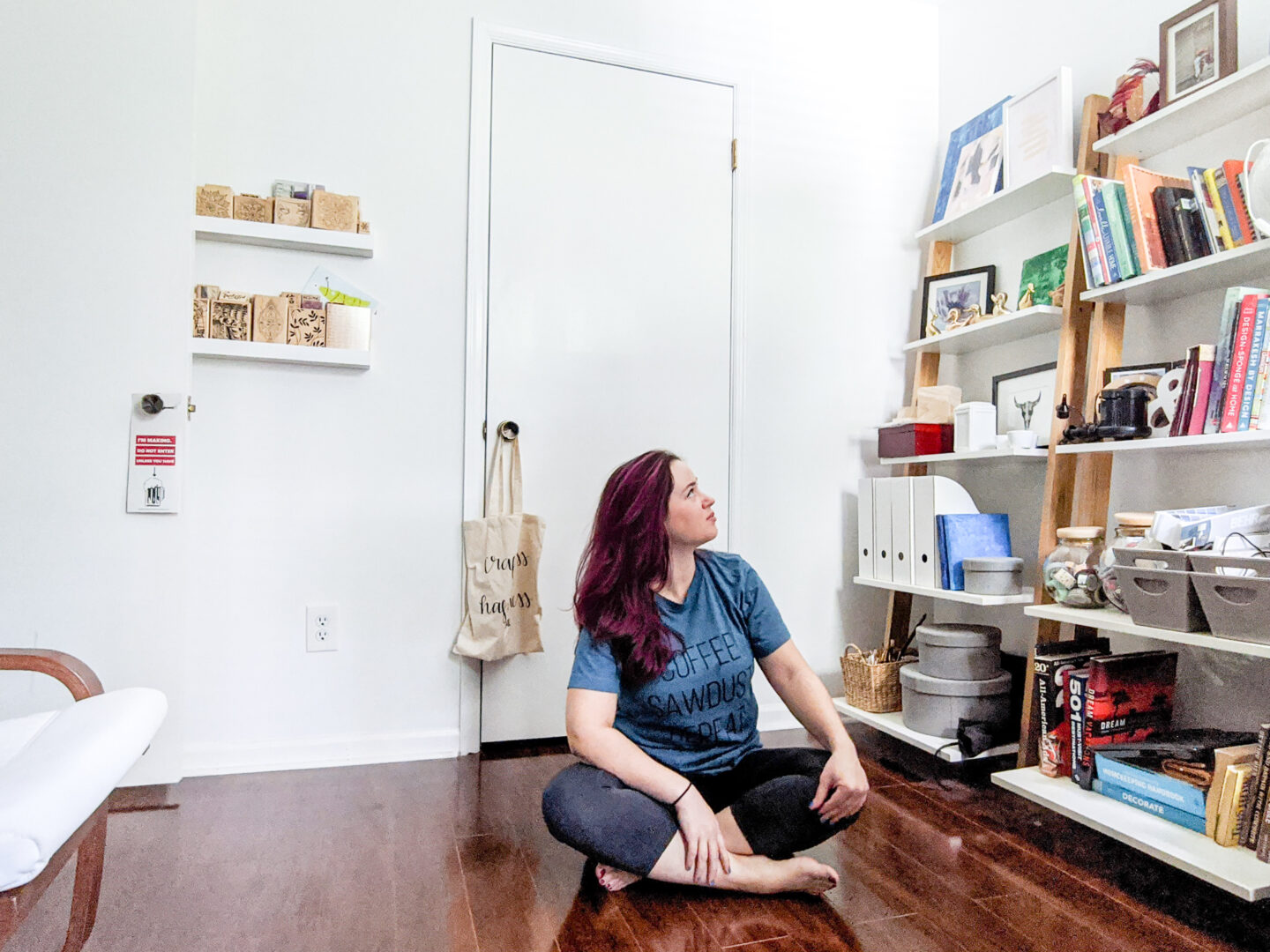 The good news is: I already ordered the crib and the curtains, so I'll at least have that! As with most IKEA assemblies of years past, though, I kind of wish I could have a beer while staring at the picture instructions and wondering what to do with the extra screw I found in the box. 🍻 Does anyone else do that, or just me?
---
Oh… and did you go back and re-read that other paragraph? The one where I said "he"? If you've been wondering, now you know! As I mentioned in my baby announcement post, I wasn't really keen on a "gender reveal" even though K and I both wanted to know the sex (we're using he/him pronouns unless the kiddo informs us otherwise, but we do understand that sex & gender aren't the same thing). I asked my sister to come up with something on our video call around 12 weeks, back in May (since we were doing everything via video chat and nixing lots of the in-person things because of Covid, it seemed like a way to include her in our secret before K and I told our parents). I'll update this post with a new video clip of that part of the call sometime soon (as I type this, I haven't gotten much sleep this week, so I haven't had the motivation to do more video editing yet, sorry!).
---
Mood Board Breakdown
Anywho, back to the mood board! Let's address it in pieces, starting with the color scheme.
Neutrals
My goal for the nursery was to keep it simple and relatively neutral. I figure eventually, kids' toys and all of his things will explode with color, and I am in no hurry! I like neutrals, contrast, and wood, so I went with that versus picking a "theme" to try to keep things a little more like the rest of the house. I recently read that it's actually a great idea to have high contrast (such as black and white cards) to help stimulate a baby's vision and brain development, so that was music to my ears!
Paint
The majority of the room will be a white (a little on the warm/creamy side) with gray doors that match the rest of the house (I started painting them in the nursery, go figure!). There will be a small paint treatment near the crib that I'm planning to paint in more of a camel/leather brown. I think it will look nice behind the paler wood of the crib.
Art
For this room, I'm deliberately shopping BIPOC-owned, women-owned, and shops that support causes I care about (some are all three). I debated if pointing it out was performative versus just doing the shopping, but I thought perhaps if saying so encourages a few more folks to take a look and possibly find some favorites, the better. My budget, as always, is small, but I know that I can still make an impact with my spending. Several of the shops I'd like to list here are on temporary hiatus at the moment (there were quite a few highlighted across blogs and larger publications in the last month or so, and many of those shops temporarily paused so they could fill all the orders). I wasn't able to snag sample photos in time for the mood board with these shops temporarily out of stock, but I'll be sure to provide links with those items as things in the room are revealed! I have a few that are still linked in the shopping widget above, so be sure to check them out.
Ceiling Fan
As much as I'm not a fan (pun-intended) of ceiling fans aesthetically, they're incredibly necessary for the upper floor of the house here in Georgia (which as of late has felt like an armpit and makes me look forward to the rest of summer with my own personal space heater wrapped around my stomach 🤣). I also read that fans may reduce the risk of SIDS, making them a good choice for a baby's room. The one I've picked out has the ability to change color (cool white, soft white, etc.) and is dimmable AND in my price range, so even though I like the one in the guest bedroom more, this one is a much better fit for my wallet (I got the guest room one on a steep sale and the price has since gone up!).
A Washable Rug
This rug is fully washable in the washing machine, which I imagine will get quite a lot of use. I don't hate the design, but I wish I could go with something a little bolder, so I'm still looking at my options.
Wood Art Panels
I've just recently finished a smaller art project for one wall (sharing soon) that was inspired by this mural wallpaper, but I'd also like to make a MASSIVE piece of dimensional wood art for one of the other walls, inspired by these KARVD wall panels.
Green Curtains
K and I made a recent trip to IKEA for the purpose of grabbing a crib they had on clearance. To our surprise, the line to get into the Atlanta location wound around the entire parking garage! We also didn't see a lot of folks in line wearing masks, so it didn't feel safe enough to stay and wait. As much as I hate paying high shipping costs ($49!), we realized we were saving enough with the crib to justify ordering it and paying the delivery fee. I upped the "while we're at it" factor and ordered some green velvet curtains with the shipment, too.
Rocking Chair and Dresser
As of right now, these are both planned DIYs. If we don't get to them in time, our backup plan is to order or try to find a Goodwill deal (on the dresser, at least). I did some window shopping for gliders/rockers and didn't find anything that I was crazy enough about to buy, so I may try to figure out if we can hack a chair that I like better. I've seen a few successful attempts online, so I think we may be able to pull it off (fingers crossed). I'll be sure to write about the epic success or failure, depending on how it goes!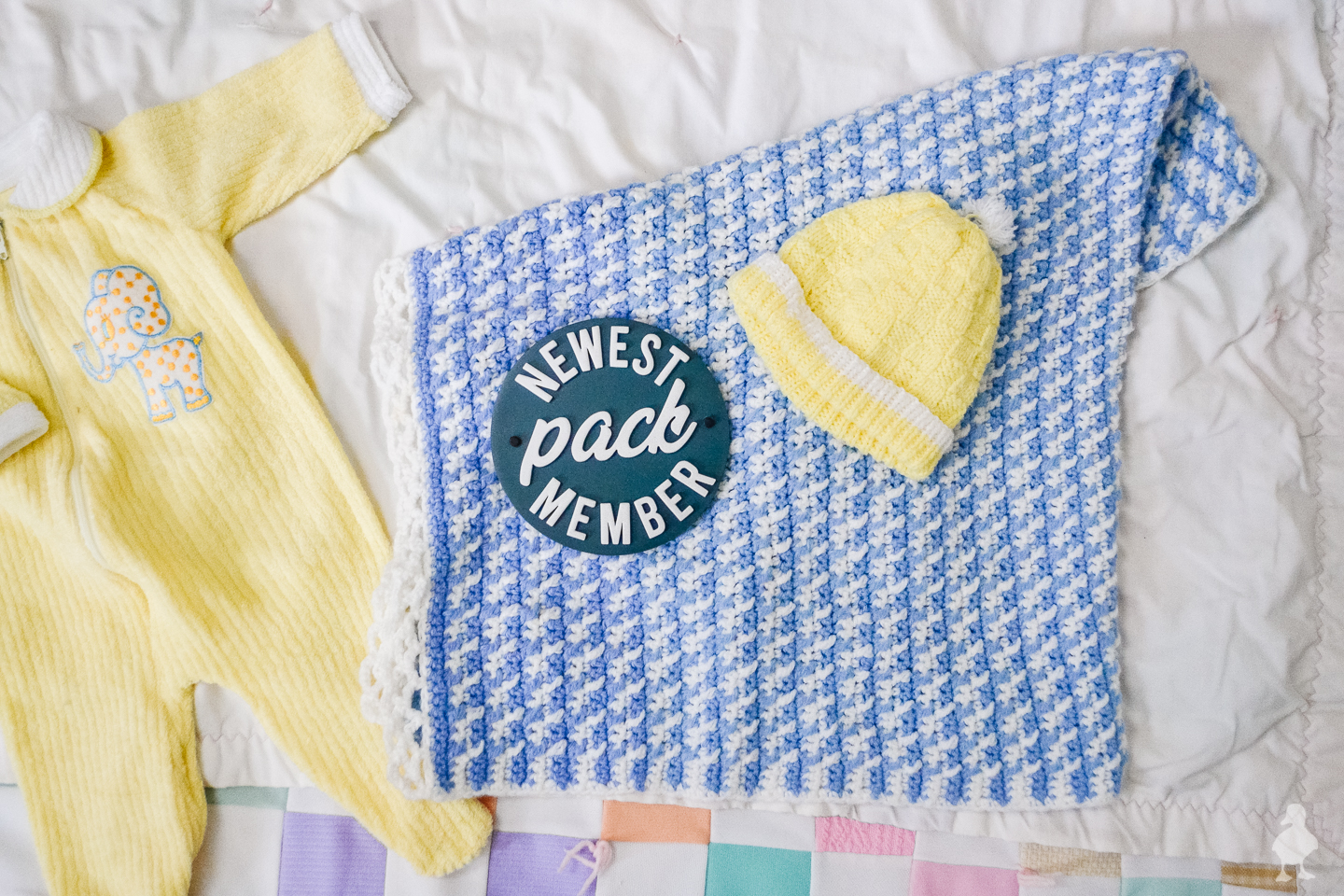 So, there ya go! A quick overview of what we've been working on. I'm looking forward to showing you the first few sneak peeks — which unlike most projects, I've got more than just wishful thinking to back up my plans! Things are painted, some art's been made and hung, and I'm expecting deliveries this week and weekend!
Tell me, those of you who are parents: what moment made things seem "real" for you? I'll include a few of those moments in my second trimester recap, but I'm curious if it was something like putting a crib together or feeling the baby kick!