Disclosure: this post may contain affiliate links, which means I may make a commission if you decide to make a purchase through one of my links, at no cost to you.
With the primary bedroom makeover underway, I'm considering a new pendant light for the hallway that matches the black trim. In today's post, I'm sharing some stylish hallway light options for under $200.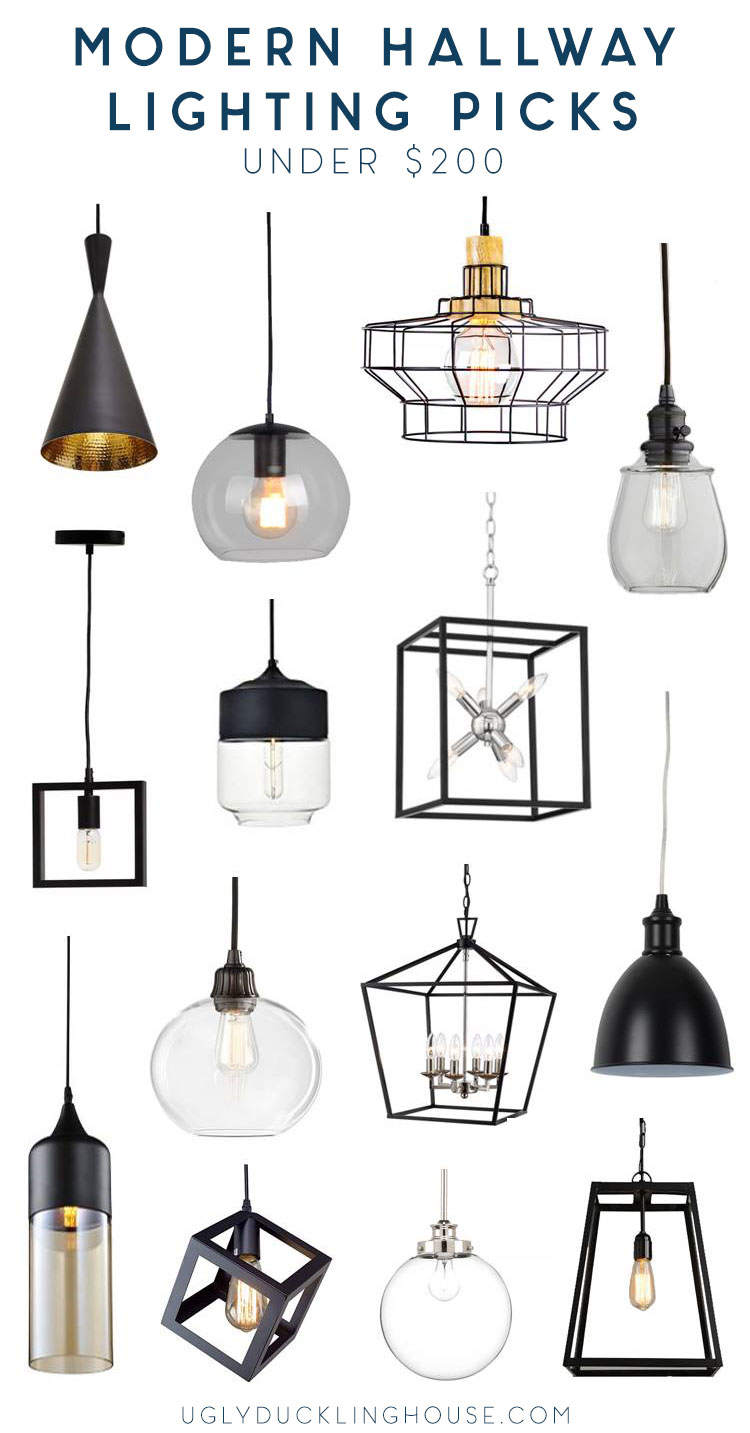 As you guys already might know from my last primary bedroom update, the main area of the bedroom connects to the primary bath and closet with a separate narrow hallway. When I first moved in, the ceiling light was your typical white globe/gumball style, which I updated on the cheap to a schoolhouse style shade a few years ago (you can buy new shades for under $10 at Lowe's and Home Depot in the lighting area and just swap them out without having to rewire a new fixture — neat, right? Kind of a halfway option if you don't want to mess with electrical).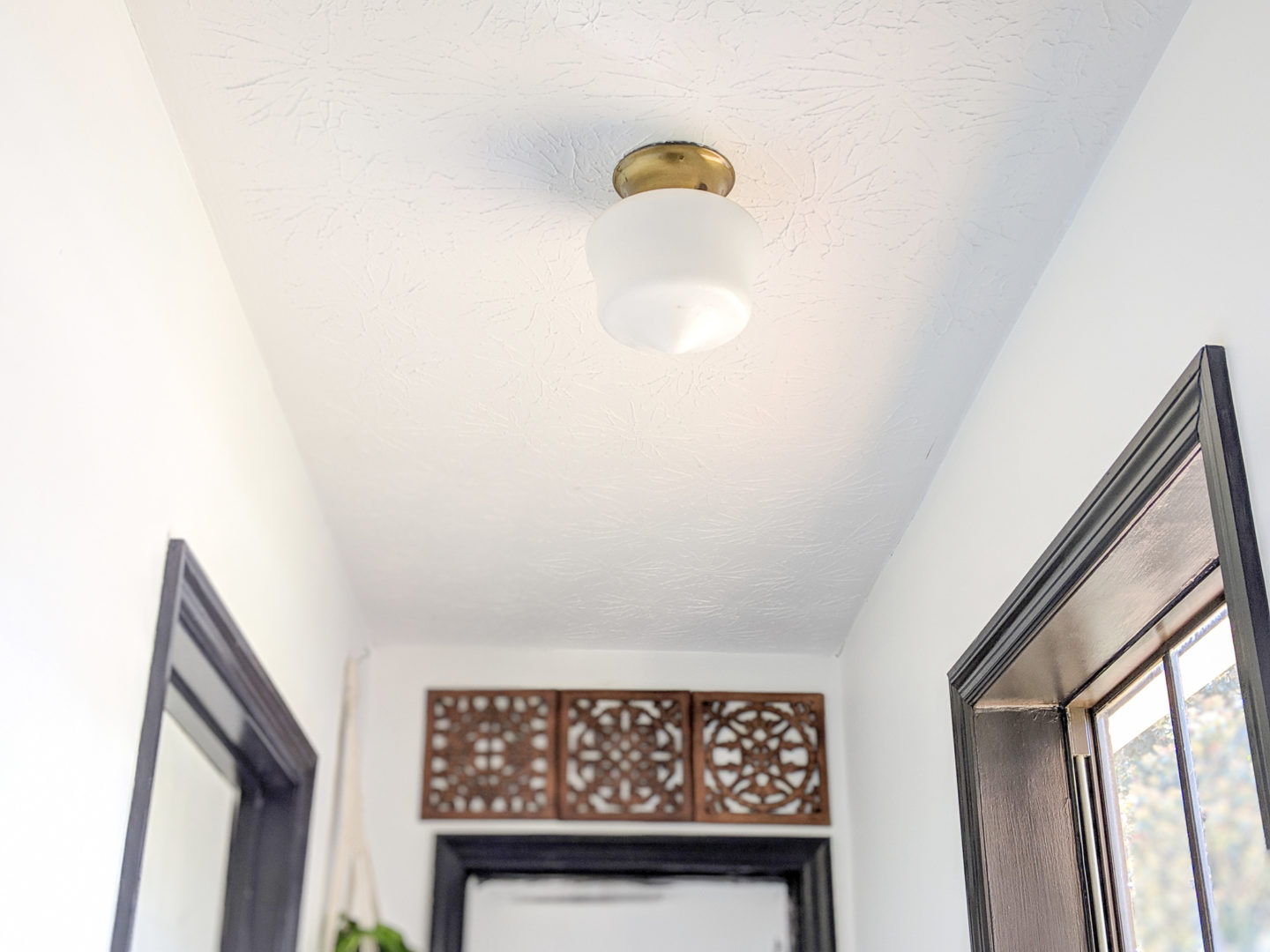 If I'm honest with myself, it's a perfectly fine light and doesn't rank very high on my list of priorities to replace. But, I do love the idea of putting in something on the funky side, especially since I chose a black ceiling fan instead of a dramatic chandelier for the main ceiling light. It would really be the only light fixture in the room where I could have a little fun, so why not splurge a little? Maybe?
To help make my decision, I've created a roundup of some industrial- and modern-inspired lighting options that are still reasonably priced. These are on the small side, so you'd likely find them in a store display for an entryway or kitchen pendant. Many of these come in multiple finishes, but I'm inclined to continue the black accent idea (for more contrast) rather than try to blend it into the ceiling. Which one would you pick? Or would you not switch it up at all and spend the money elsewhere?
Shop My Hallway Lighting Picks Under $200