This post may contain affiliate links. This won't change your price, but may share some commission. Read my full disclosure here.
I am really loving yellow rugs recently. Maybe because it's so cold outside and I'm longing for the sun. Or maybe because it reminds me so much of the inspiration pic I chose a long time ago. And the good news is that they seem to be everywhere lately.
1. Andalusia Rug; 2. Trellis Rug; 3. Thomas Paul Flock Corn Rug; 4. Marrakesh Rug; 5. Wadi Rug; 6. Facet Rug; 7. Arabesque Rug
MY LATEST VIDEOS
And my absolute favorite, one I'll be eyeing for the next few months (hoping and praying that it doesn't sell out and goes on sale):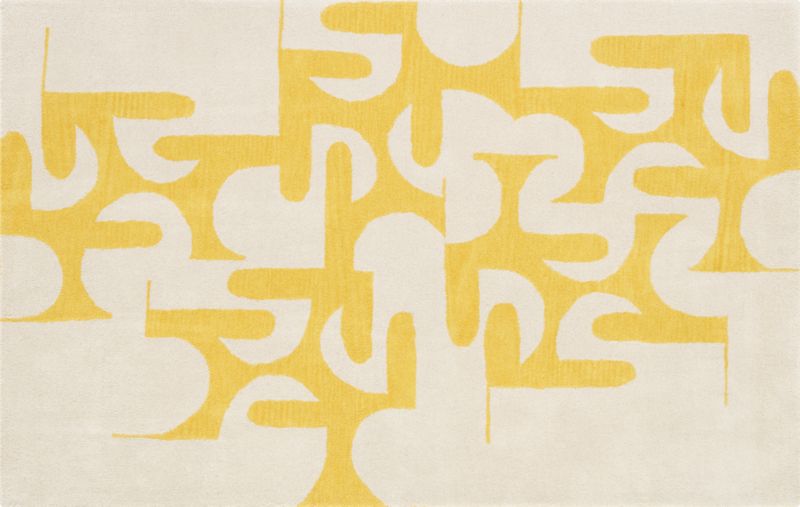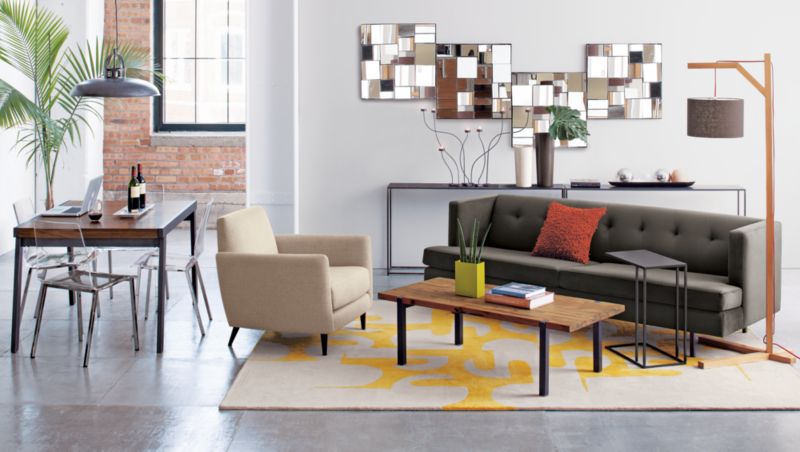 I like it so much, I added it to my "Loving…" list on the right sidebar. Are you loving the bright, sunny yellow too? Or do you think it's a symptom of the weather? What have you been swooning over lately?
See more rugs on my Pinterest board (and be prepared to grab a napkin to wipe the drool).
While every effort has been made to ensure the accuracy & effectiveness of the information displayed on this website, The Ugly Duckling House is for entertainment purposes only. All tutorials and demonstrations are not intended to be professional advice (nor substitute as such), and I make no guarantees as to the procedures and information here. Creating with my suggested methods, materials, and tools is under your own risk. Please ensure you are following proper guidelines with anything used, and seek professional advice if you don't know how to do something! Read my complete disclosure here.