Disclosure: this post may contain affiliate links, which means I may make a commission if you decide to make a purchase through one of my links, at no cost to you.
It's time to check back in on my DIY vs Pro post about termite treatments! What were my results? What happens next? Read on to find out!
Last year, I partnered with Sentricon to learn more about termite inspections and set bait stations around the entire perimeter of the house, shed, etc. to keep them protected. I promised you a follow-up post of what I'd find out when the house was inspected again, so I'm here today with exactly that!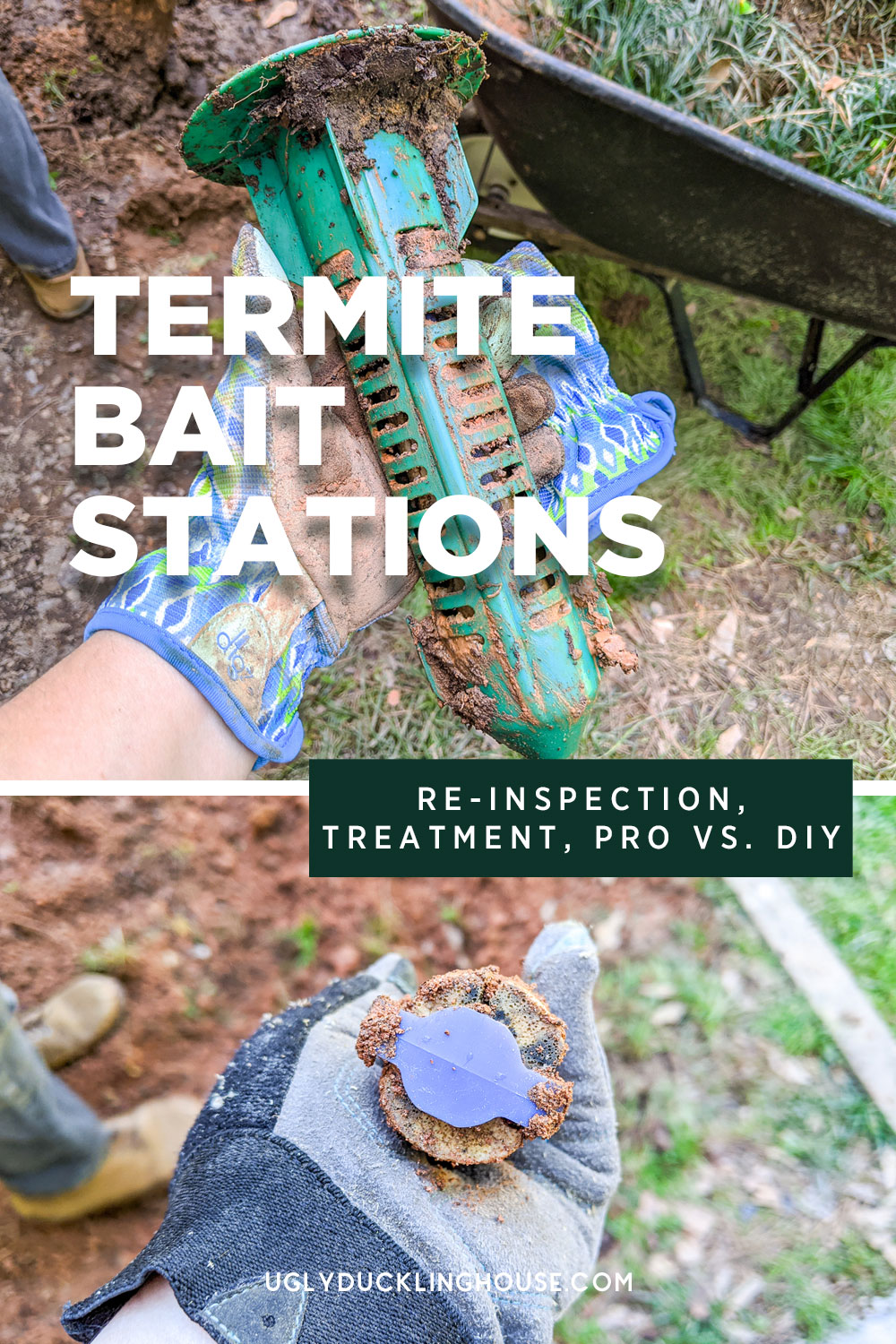 If you missed that post, I HIGHLY recommend taking a peek at it here. We covered a lot of ground (pun intended.):
General termite facts and home requirements in the U.S.
Why termites are a huge concern for a house like mine and my past experience with discovering a termite infestation when I was a new homeowner
What termite inspections are like
What CSS (Certified Sentricon Specialist) inspectors look for (both outside and inside the home)
Things you can do to mitigate the risk of termite infestation (and other general pest control)
Busted a few myths on termite prevention
What the Sentricon total protection system installation is like
Whether DIY installations vs. hiring a pro is worth it (short-term and long-term)
Given how much life has changed, it honestly feels like that inspection was so normal and so long ago… even though it was less than a year!
Sentricon Termite Treatment Review: One Year Later
I knew to expect a follow-up visit from American Pest Control sometime this spring. The follow-up would be much quicker than the initial visit… mainly to check the Sentricon bait stations around the house, shed, etc. and see if there were any visible signs of termite activity. If the stations were eaten past a certain point, they would know if the bait needed to be replaced and the extent of the treatment. It was a result that I, of course, was happy to find out was ALL clear!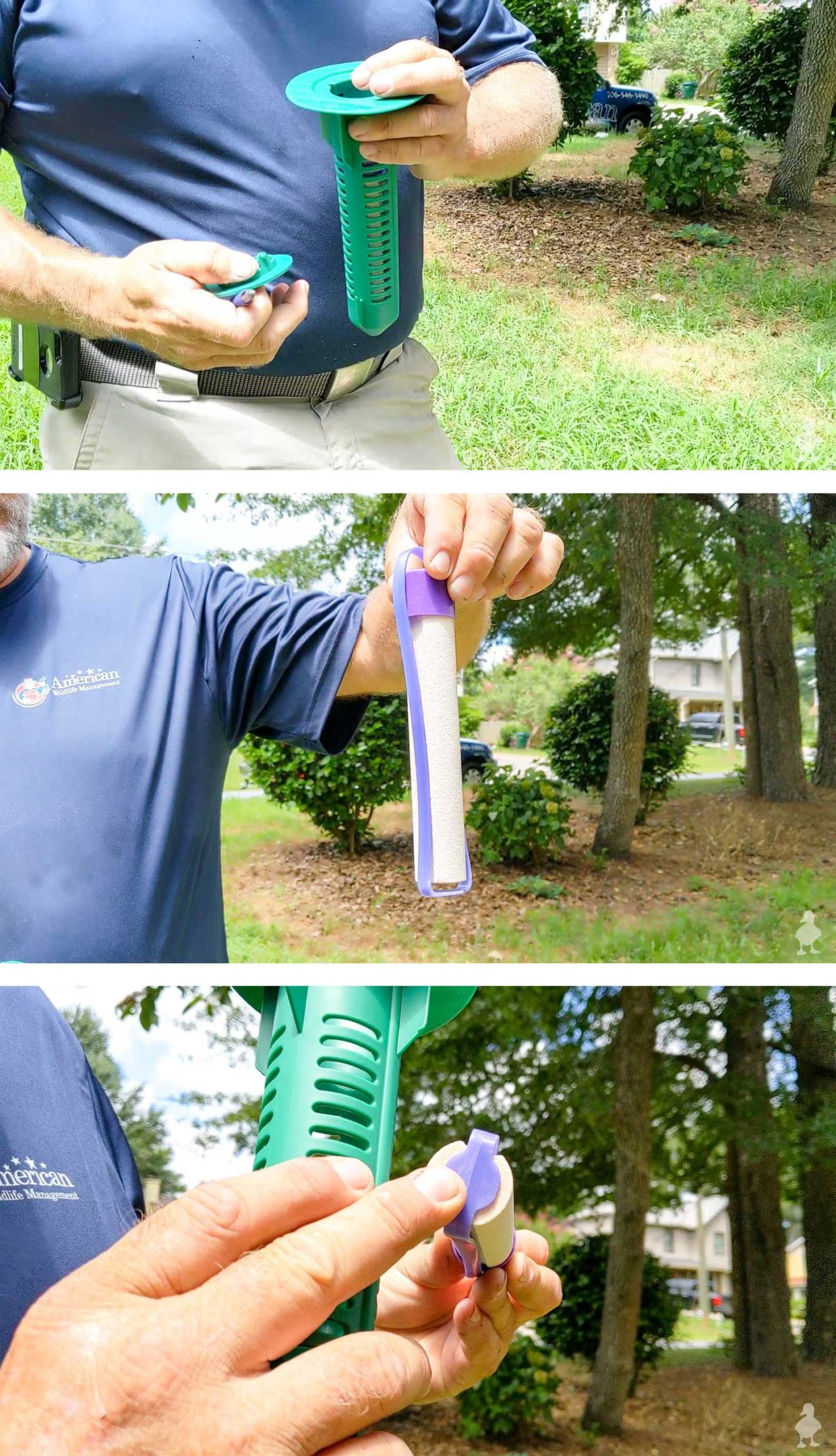 My re-inspection actually occurred earlier this year (pre-pandemic craziness). I got a call that my follow-up visit was happening on an afternoon when I, unfortunately, would not be home (I was filming a house tour I think you're going to really enjoy!); but since everything that needed to be checked was around the perimeter of my home, they could just pop over and get it done while in the area for other inspections. No scheduling hassle and easy-peasy.
It's funny to me — because as a blogger, I actually wanted to be home during the re-inspection to snap a few pictures in case anything was visually interesting. But, I also get that my job is an outlier and them being able to do the follow up without me involved is probably convenient for like 99% of their clients. It felt silly to postpone when they were already around, so I kept the scheduled time intact and figured I could always snap some later.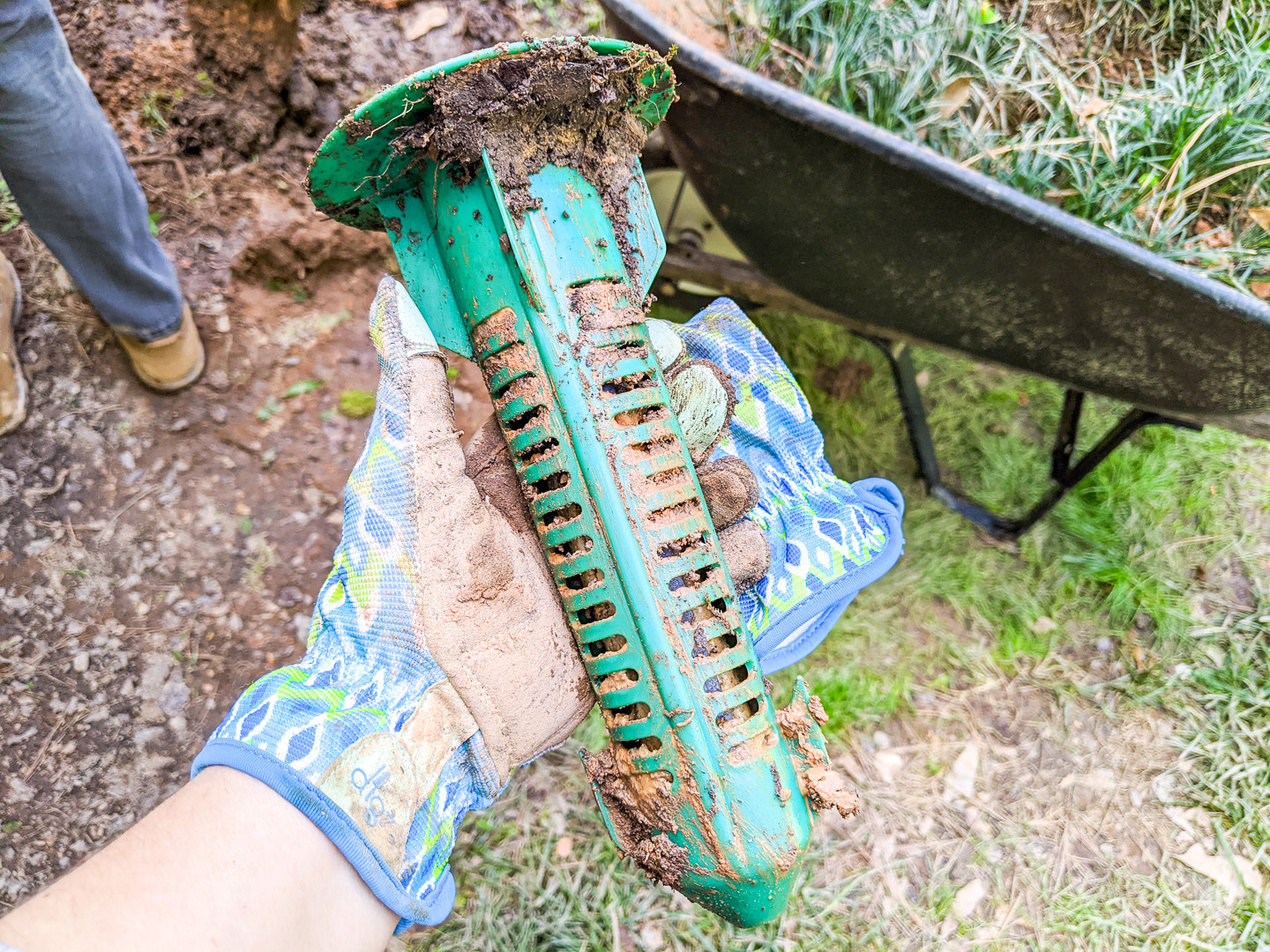 I imagine the reality of that inspection was pretty ho-hum considering we got the all-clear. But, it turns out that it was also for the best because in doing so, I got everything squared away before things got crazy!
Sentricon Termite Bait Systems
Fast forward to this week: I wound up checking out one of the bait stations myself just a few days ago (mainly out of curiosity). One of the mental notes I made when we got the Sentricon system installed is that they have to remain visible at ground level for when they need inspection again. Whenever we do new landscaping work, we were advised to simply pop them out of the ground, put them aside, and give an APC service center a call. They will return when we're done with the area to re-install to ensure they're measured out and marked as before; so we're basically not moving them ourselves, just putting them aside to allow the pros to do it later (mainly so the tiller doesn't catch and eat them up!).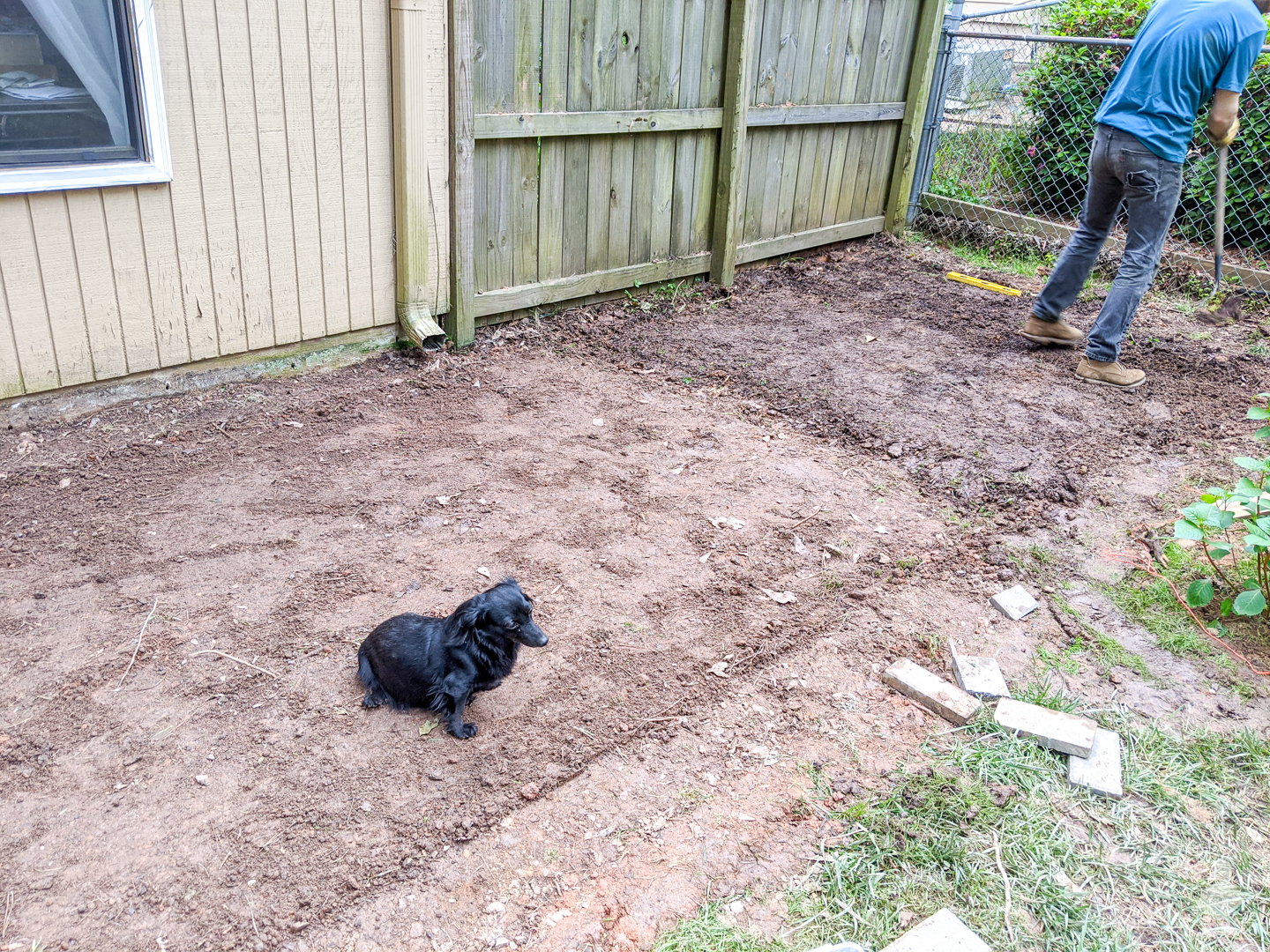 I haven't fully revealed our new outdoor projects on the blog yet (soon!), but we are working on some HUGE changes to the back yard right now, so I had to go looking for the little green circles in the ground and pluck them out before the tiller did its thing.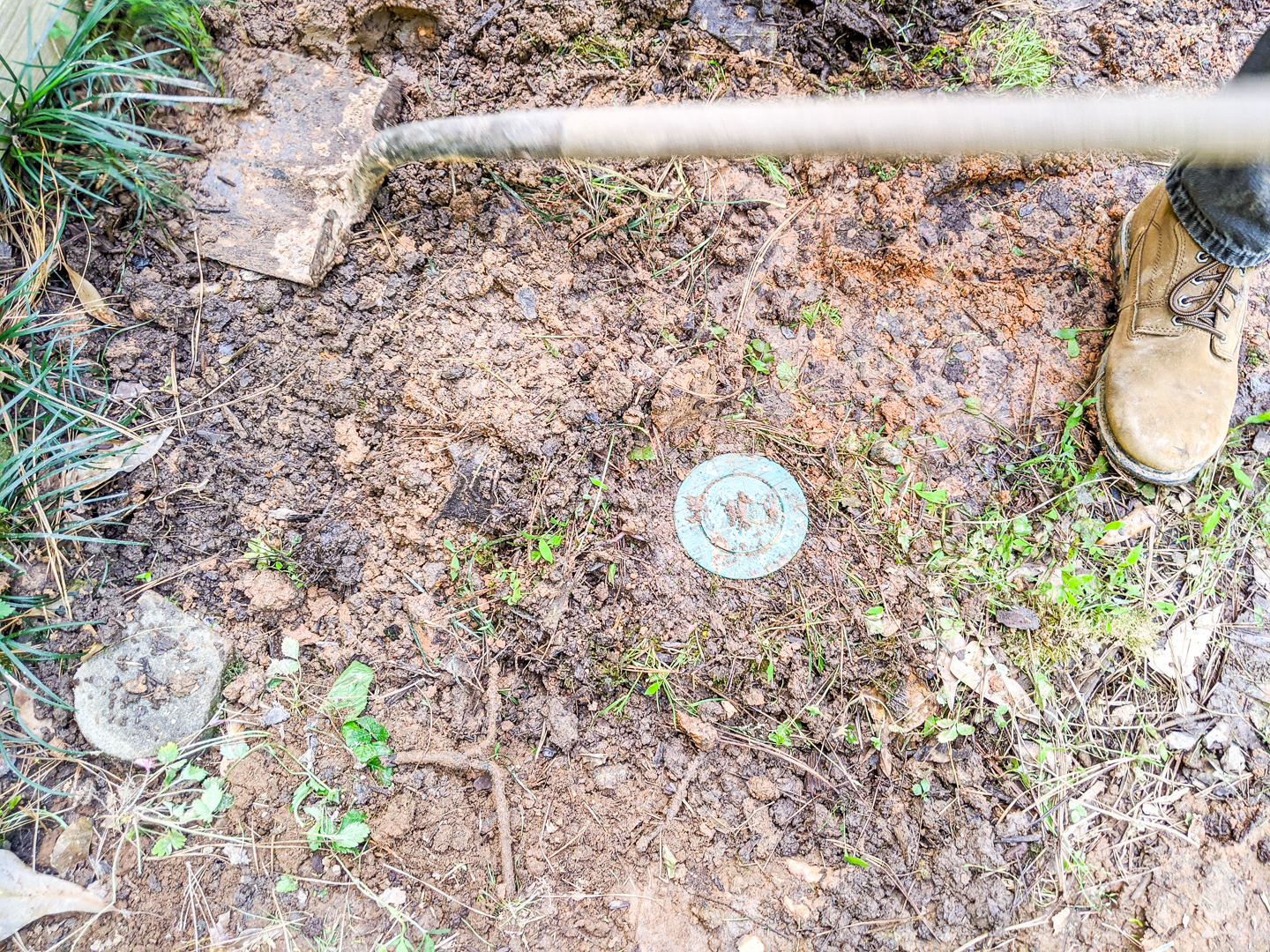 That's when I got the chance to see the bait myself — and how little of it was actually gone!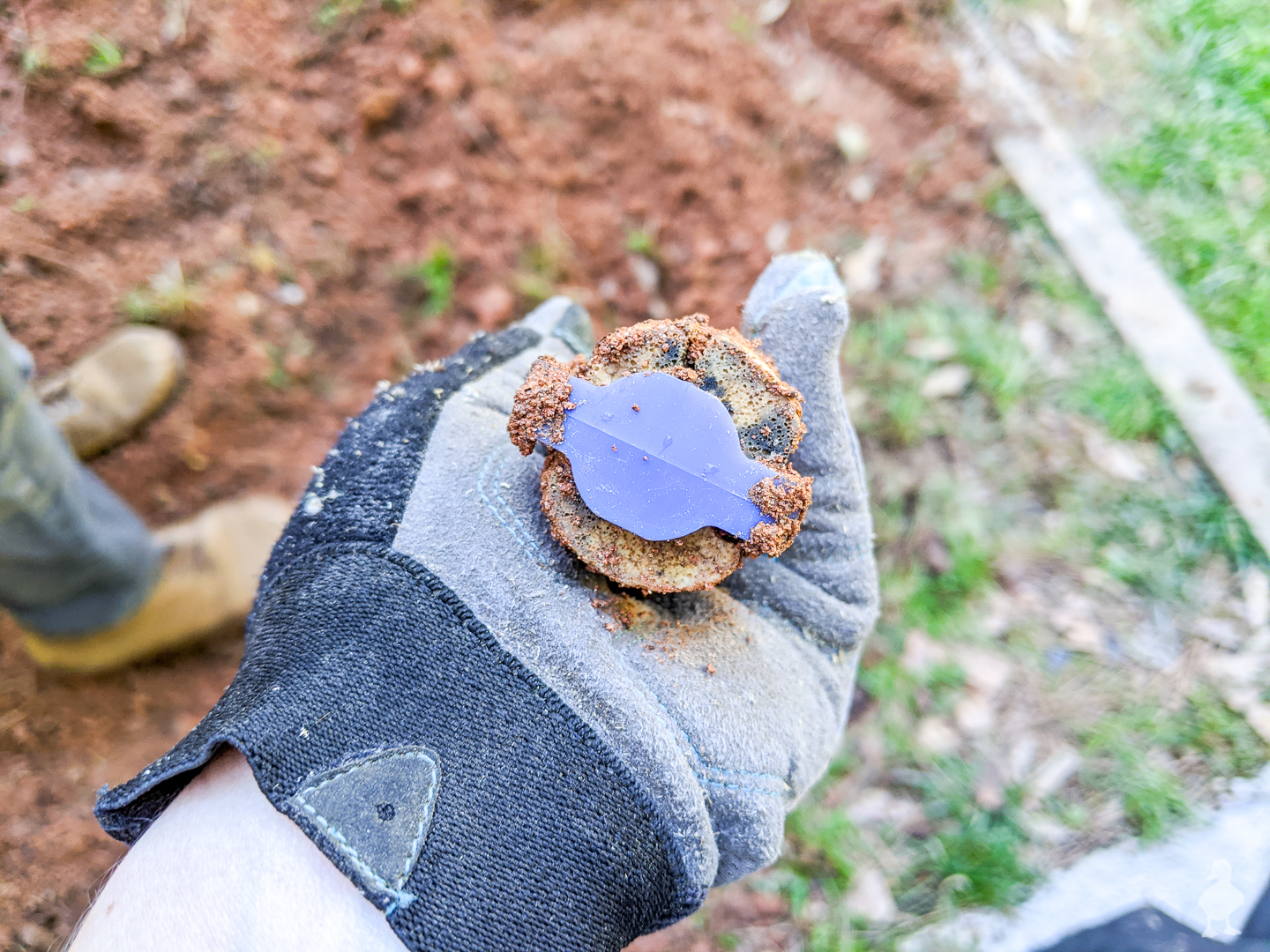 What the above pic is supposed to indicate (and what I already knew because of the follow-up inspection) is that most of the bait on our stations are still intact; plenty of the bait is still sticking out around that center purple disc. Therefore, there's either no infestation to begin with, or the termites found the bait early and were eliminated before they could consume more. If it had been eaten all the way to the circumference of the purple disc on the bottom, there's still good news there, too: the bait serves as successful treatment and gets replaced if all but 1/3 of the bait is consumed. So, it gives a little peace of mind and termite protection no matter the results: either there has been no termite activity, or they would have replaced the bait for continuous protection (which brings the bait back to the termite colonies to eliminate them further and doesn't let them get to the house). Win-win, with zero drilling into our foundation for the liquid barrier treatments (like I remember from when I bought the house).
At a time like this when things are proving more stressful than usual, it may seem almost insignificant to check this box off the (ugh, so so long!) to-do list. But, it's actually really satisfying to have this good news at a time where I could use a little optimism. One less scary thing to have to worry about, and I already know that some of the other steps we're taking (like removing dirt piled up around our foundation to see if there are any termite tubes being formed) are helping too. Plus, the alternative of having an infestation — something I experienced 10 years ago — would be pretty freaking stressful!
So, I guess all that to say: I'm glad I know more about all of this than I knew just two years ago, and a big thank-you to Sentricon and the American Pest Control team for partnering with me this past year! Atlanta area readers, you can find APC's info here. You can also click here to find a local Sentricon pro if you're needing termite control of your home.