Disclosure: this post may contain affiliate links, which means I may make a commission if you decide to make a purchase through one of my links, at no cost to you.
I have to take a few deep breaths just to type this. But I've got a LOT that I'm planning to work on in these next few months! Take a look at this preview of one of our biggest (the new front lawn) and sneak peeks of other projects underway.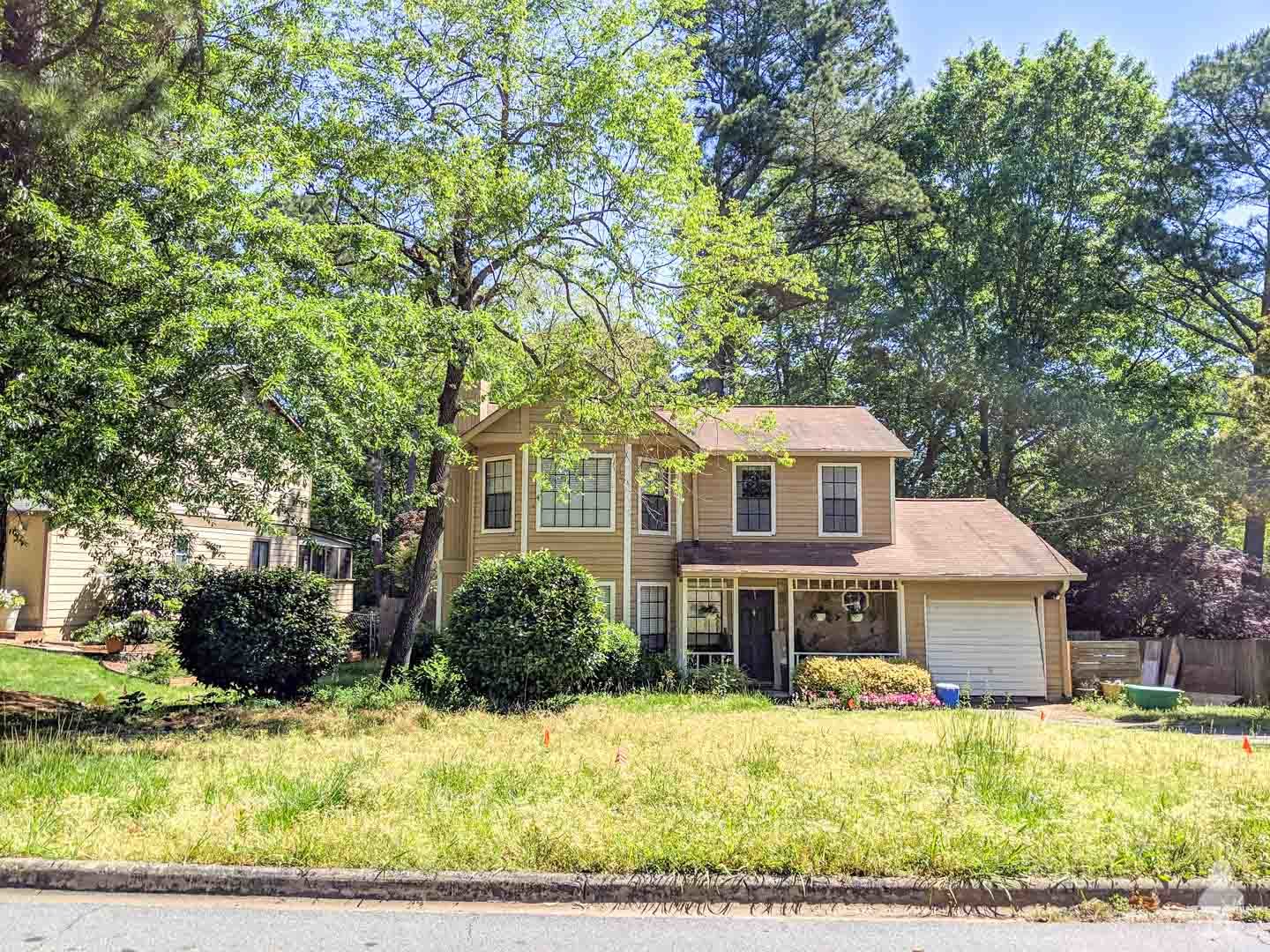 Hey folks! It's been a couple of weeks since I've checked in. It's mostly been a little R&R, a little travel, and a whole lot of planning!
My sister had an out-of-town bachelorette
I've been preparing to go out of town this week to speak at the Spring Make conference
I have been helping Kyle to understand more about the blog behind the scenes so he can help with more content (he's coming to Haven this year to learn more about it, too!). Since we're working on Ruby's Revival as a joint effort, it only made sense for him to dive in.
I feel pulled in a million directions lately. Which pretty much happens every spring just before my birthday, so it's time for some self-care!
I've also been working to get a little more organized before the HUGE push for summer projects begin. And believe me; there are quite a few!
The biggest one, probably by far, is the front lawn. Right now, the lawn is the worst it has ever looked.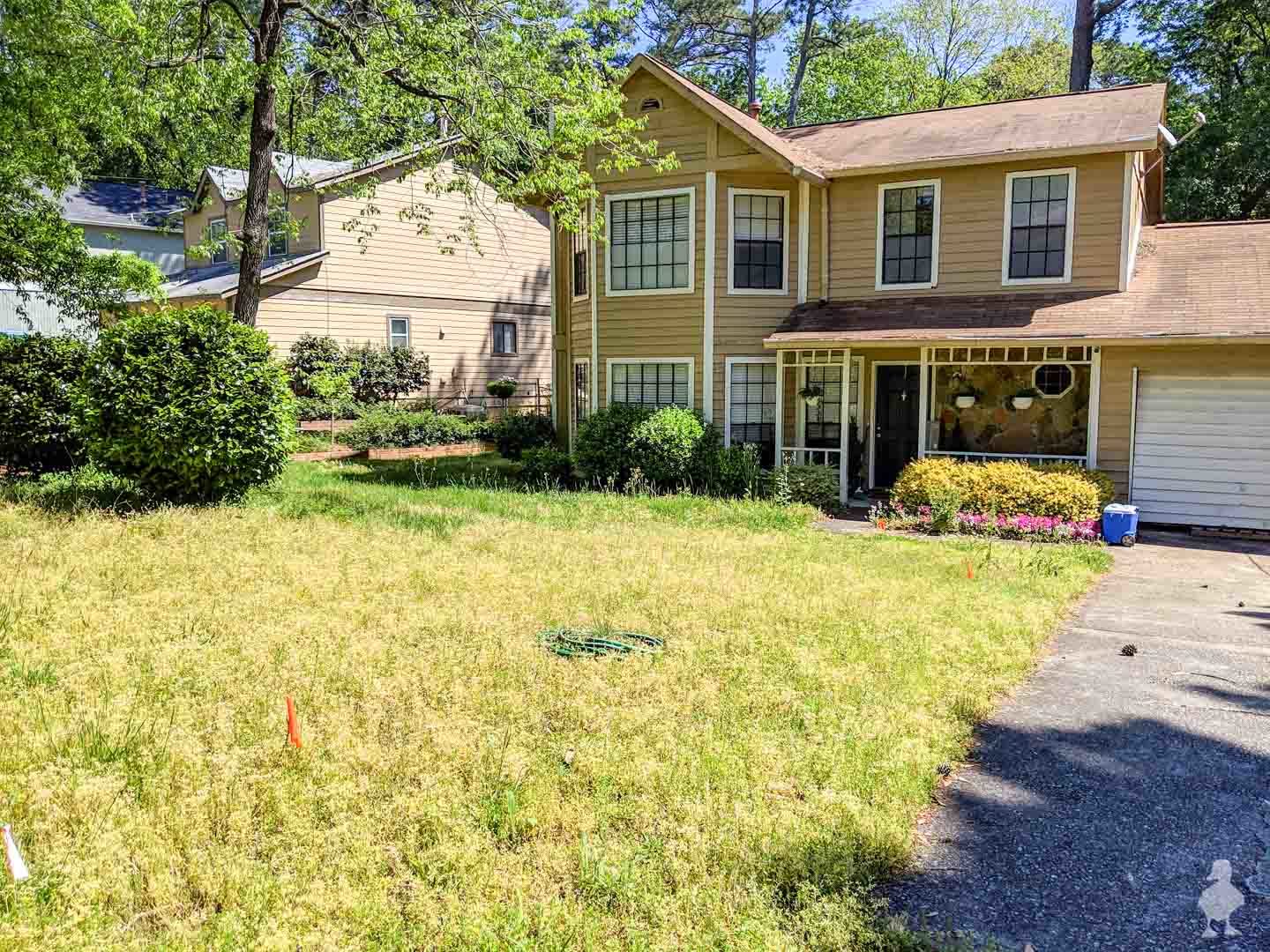 It's not that I haven't actually tried to do front-yard-sprucing before. You guys have seen smaller projects many, many times. And a long time ago (within the first year of purchasing the UDH), I tried to aerate and re-seed the lawn. It failed.
Ever since, we've tried overseeding (like we did the back yard), and the front has had its moments of progress ranging from lots of planting (such as at the mailbox and hanging plants), blocking the view of the trash cans from the street, and even turning an old stump into a planter. But the grass could really only be "good" in that it was mowed. It at least had that.
This year, the mower finally broke. Womp, womp.
We have a new battery-powered one on the way (woo hoo!) but it was also sort of the straw that broke the camel's back. It's been LONG overdue for us to rethink the front lawn. And K has been pushing hard for us to begin after the success with the back yard's grass.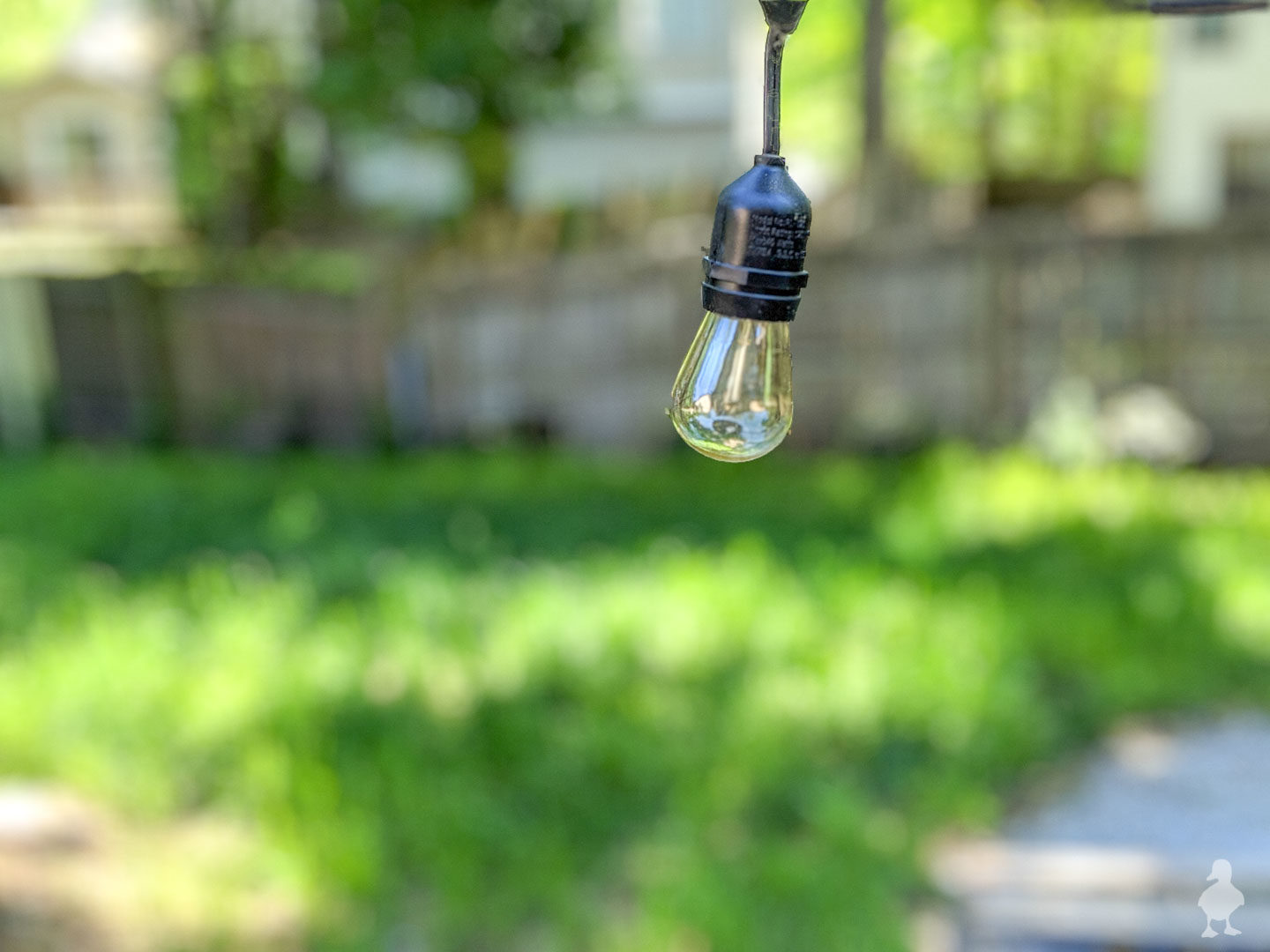 Now, of course, I had lots of other shit going on in previous years, so I don't feel at all like it was wasted time. A DIYer's budget can quickly divide between "things to tackle today" and "things that can be put off." The front lawn always fell in the "to be put off" column while things like the shed and backyard deck felt much more important.
The time has come (K's obsession was probably the tipping point; squeaky wheels and such). Overseeding doesn't seem to be enough to tackle the mess of weeds and pests, so we're going BIG this spring. We're going to use heavier machinery, tear up the yard, and really (literally) start from the ground up. We've already called 8-1-1 to get them to mark off all of our utilities (an important first step before digging!), so the next step is to go pick up our new equipment!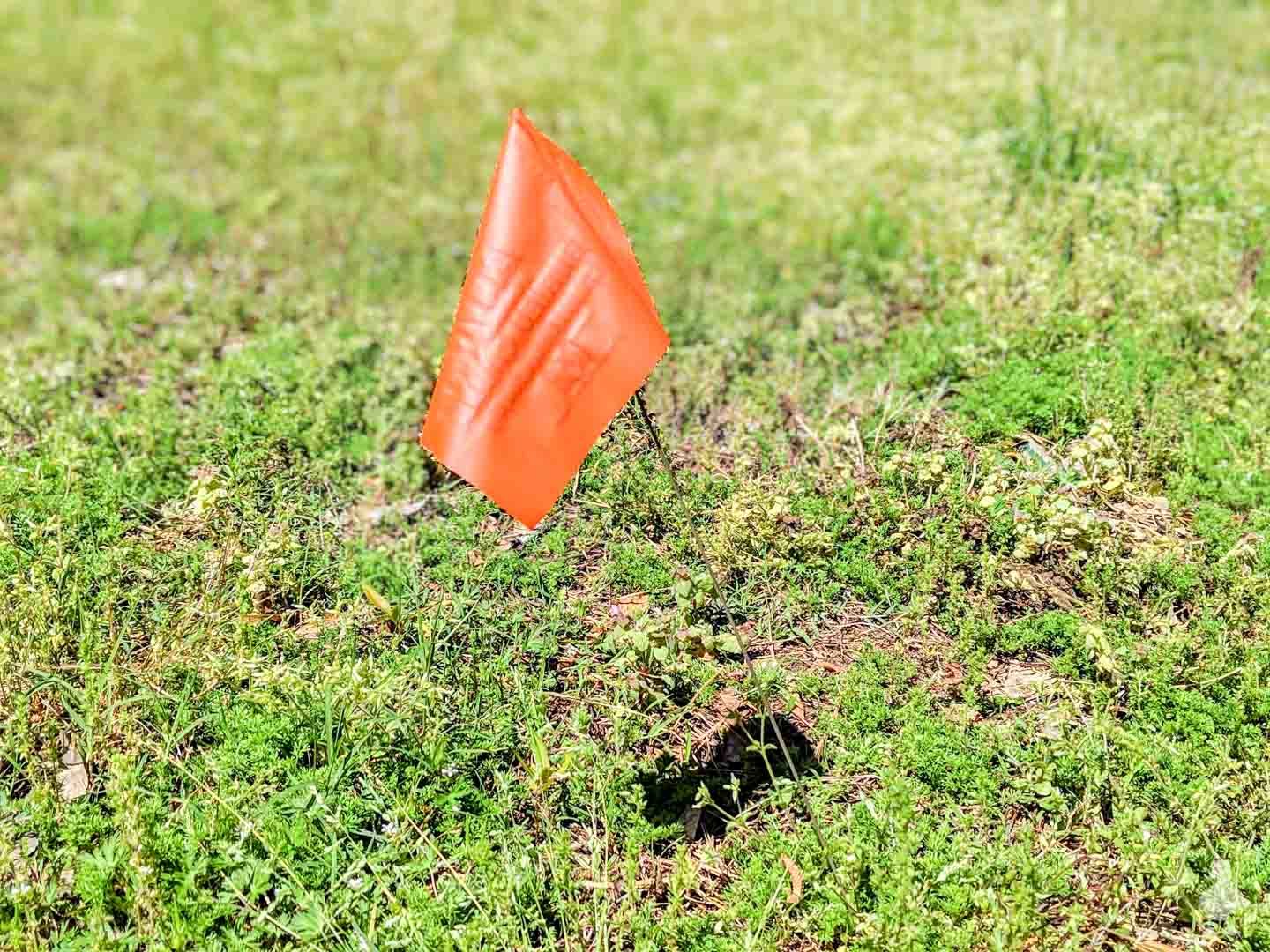 Since we're basically tearing it all apart, I'm hoping this will clear my mind for better landscape planning for all the garden areas, too (similar to how the leveling in the back yard gave me ideas for the shed, garden beds, etc.). I've managed the landscaping in the front just okay; I don't think the curb appeal is ideal… or balanced… and everything looks kind of disjointed. I really never had an overall plan. I'll make a few sketches to consider replacing some shrubs, moving things around, etc. (for instance, the Bowers recently shared Katie's parents' house and I thought hey, I see some similarities! If you have ideas on where I could find more inspiration (other than Pinterest), please let me know!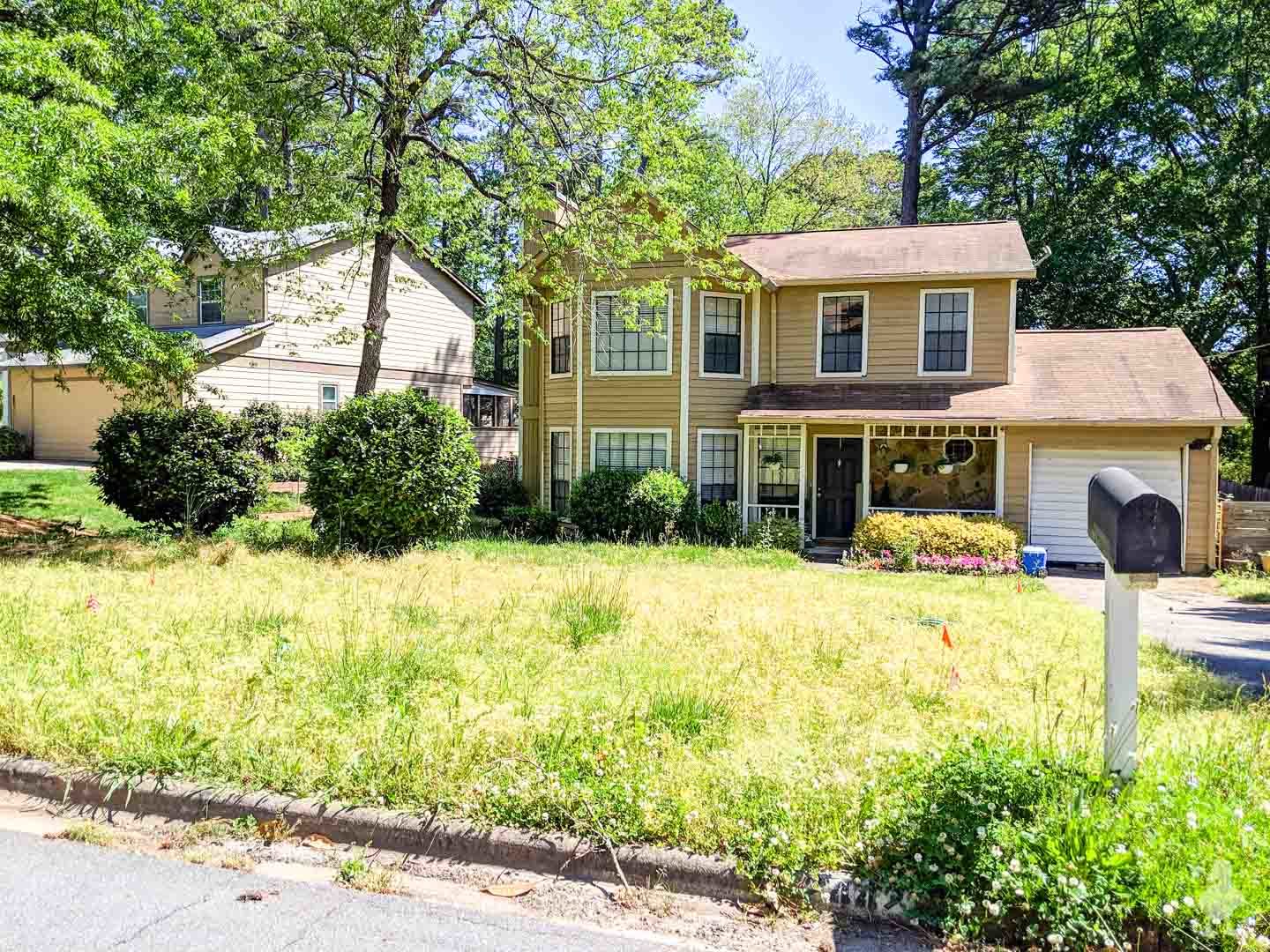 I probably won't have many updates on this project until the summer reveal (when things have had a real chance to grow — in a good way), so be sure to check in on Instagram to see smaller updates until it's done. The reveal will also include our list of materials (once we've finalized knowing exactly what all of that will be). But you'll still have more than enough to read about until then with all the other stuff going on!
Backyard Cleanup
Like I said; the mower is broken. We're relying on the trimmer I received last year, but the grass is definitely overgrowing like everything else! The good news though, is that the grass is growing in so well that it's choking off weeds and giving us a lush, green space. It's making me all the more hopeful that our front lawn project will yield similar results when we're done.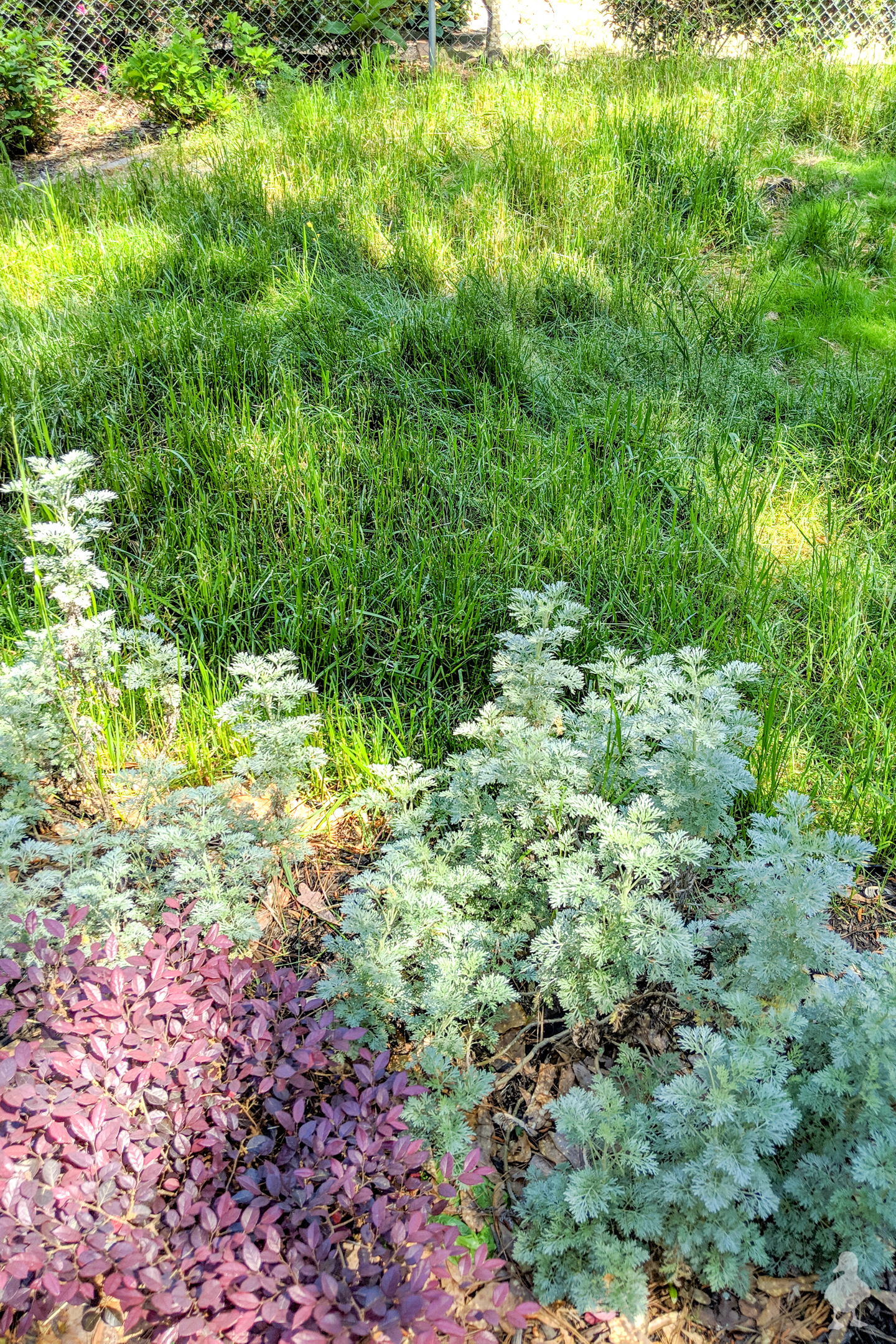 Propagating Hydrangeas
I've never tried the clipping method to propagate hydrangeas. I've pretty much just bent a branch down, weighted it in the soil, and waited until it grew roots. I don't really even need more shrubs at this point (yet). But, I did a ton of pruning the other day on my existing hydrangeas and got curious to see if I could re-purpose the clippings beyond adding them to our compost. I saved a few, clipped them back, planted them, and now we wait! I should have results in about a month, so I'll create a tutorial for you if/when I know I did it right! Update: here's that tutorial!
Primary Bedroom Doors
I've been adding molding to the primary bedroom doors and am finishing the paint. When the weather warms and everything outside starts growing out of control, my patience to stay inside and finish coats of paint is almost non-existent. So, this last step is happening very slowly! That tutorial will be coming as soon as they're ready for reveal.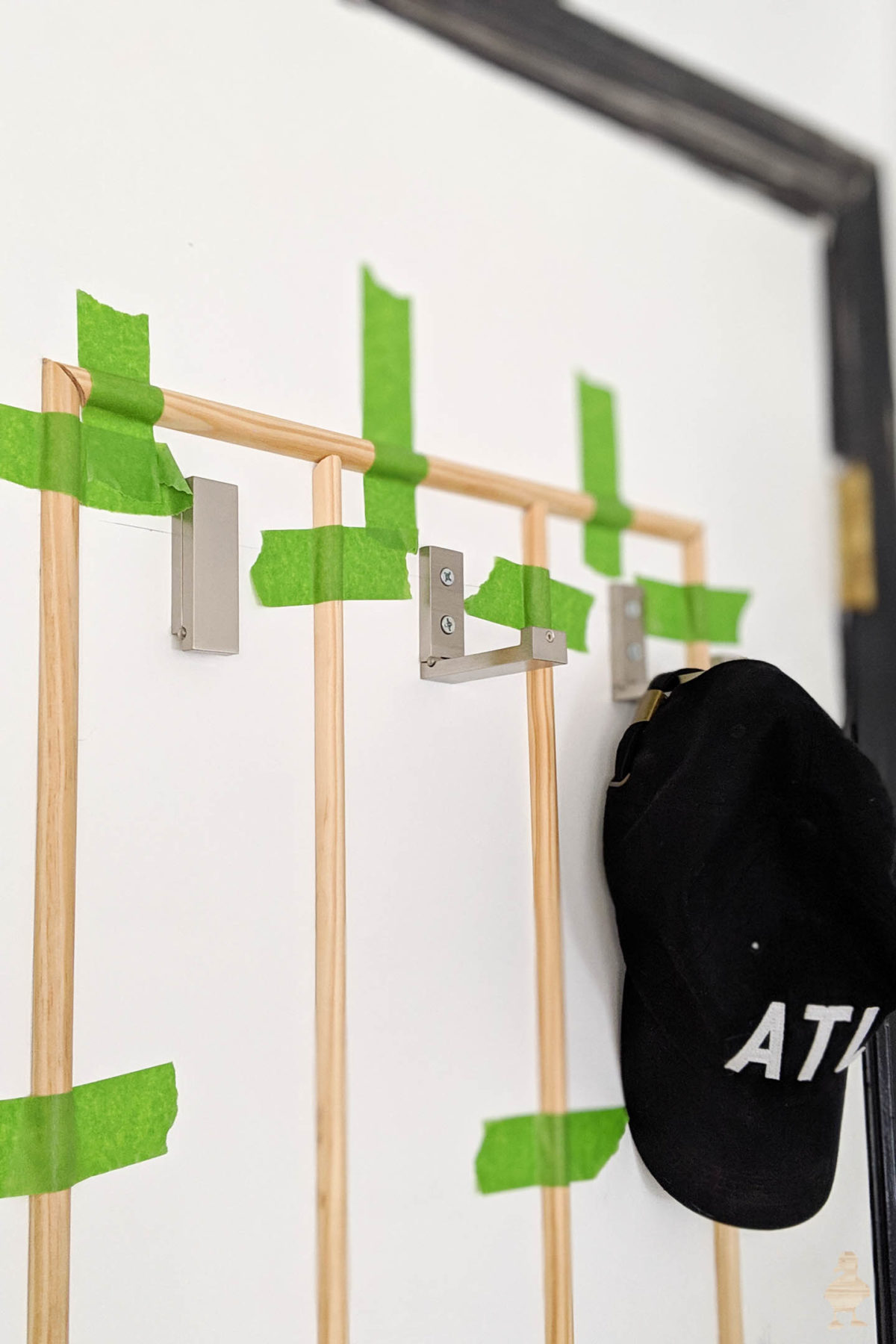 Garden Seedlings
This will be the second year of having a backyard vegetable garden, which is pretty identical to the first year, so I'm taking lots of extra pictures and footage this time so I can spruce up last year's post about starting seedlings. Go ahead and give it a read if you're wanting to learn more about what we use to start them!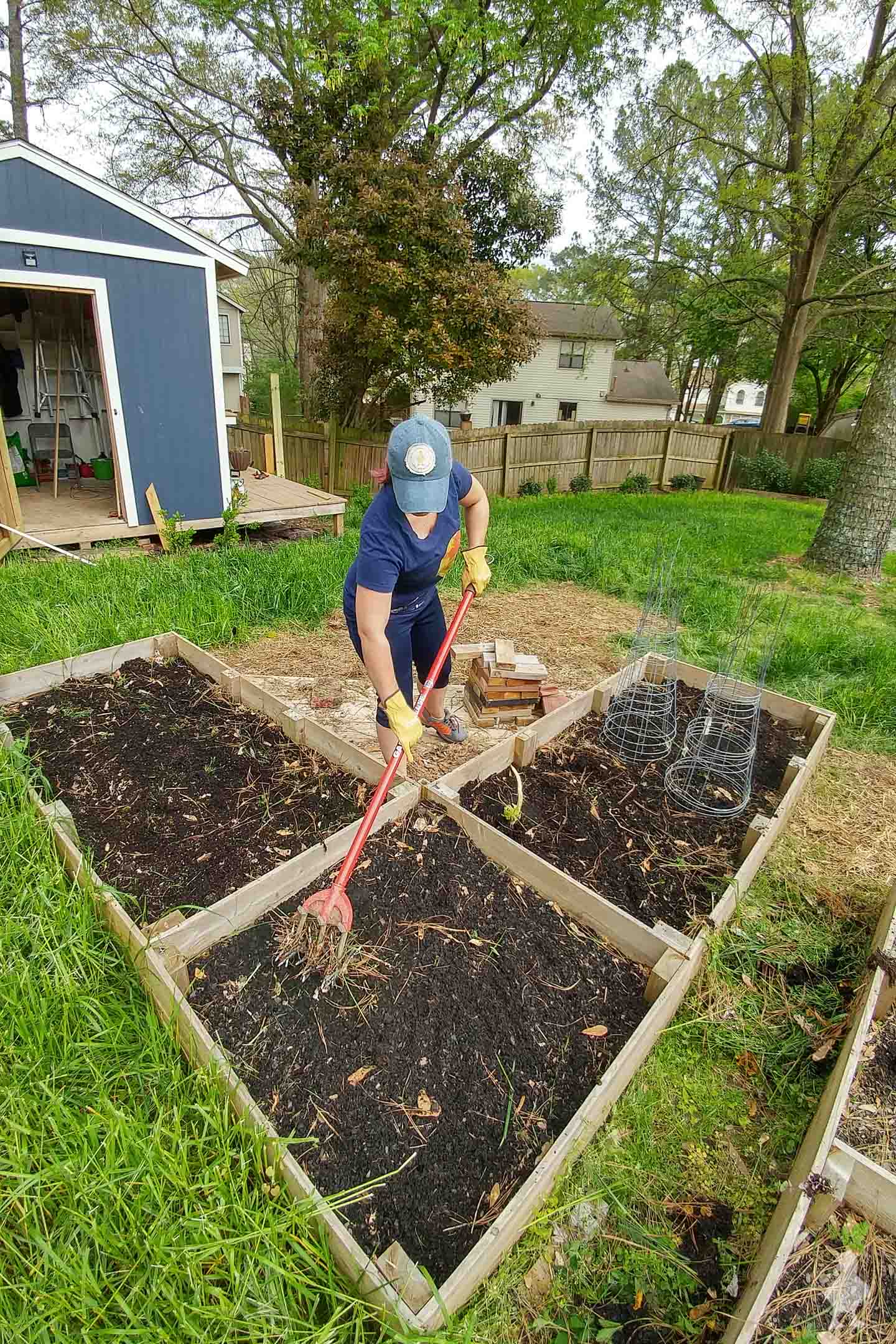 Ruby
I still have 2 more episodes to share about Ruby's Revival since the last update and am finishing the video edits as we speak. We also went out to the new spot where it's parked and had a small photo session for a brand I'm working with (rye whiskey!). They seemed like the PERFECT fit as Ruby's first sponsor, and I got to be my awkward self in front of the camera for a bit. There will be a new article on their website about my interview with them soon (an announcement is actually scheduled for sharing to my Instagram on my birthday!), so I'll share that when it goes live. We've also been heavy in research mode, so polishing begins soon!
Outdoor Sectional
I am champing at the bit to have a new seating area on the backyard deck so I can enjoy my morning coffee. This sectional will be built as separate pieces so they can be rearranged however we want at any given time, so I'm hoping I can start on the first chair in the next week when I return home from the conference! If I only manage to get ONE, I'll be happy, but I'd really like to have the seating done so we can throw a fall party again like last year.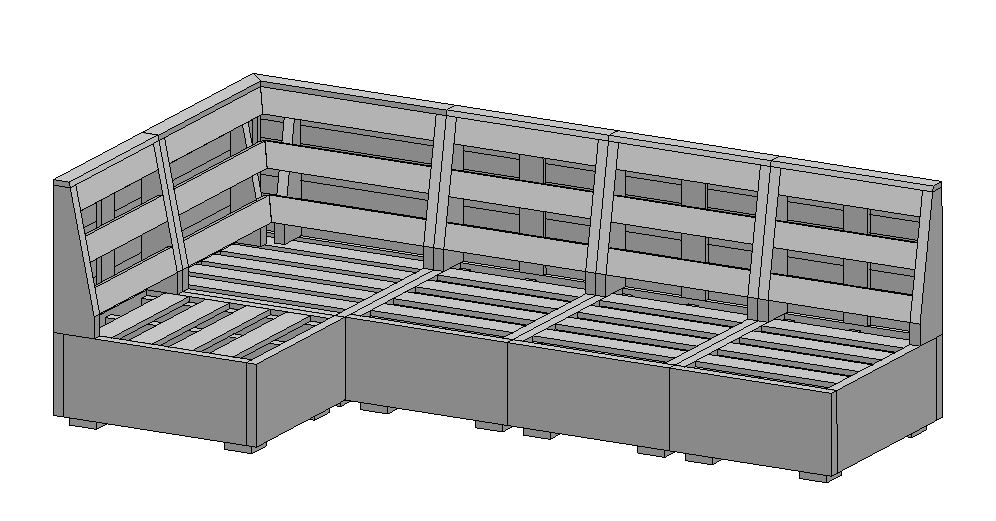 There are lots of other items on the to-do list for posts and repair, too: cleaning out the garage (which I've already begun & still working on long-term), pest control, HVAC maintenance, front porch makeover progress, more shed updates, on and on!
There you have it. Lots to do and I expect it will be a flurry of activity like last year, but I think I'm through my "wow we have SO MUCH to do" phase and am entering the "I can't wait to get started" phase. Wish us luck that we get it all tackled!
Update: We finished the front lawn! We still have to add garden beds and other cleanup, but you can see the BEFORE and AFTER here: