Disclosure: this post may contain affiliate links, which means I may make a commission if you decide to make a purchase through one of my links, at no cost to you.
A little over a week ago, I asked you for your opinions on my bathroom design. Out of the two options, the biggest difference was the vanity.
Only then, I noticed that Lowes was doing wacky vanity hybrid experiments. And my two vanity choices became one.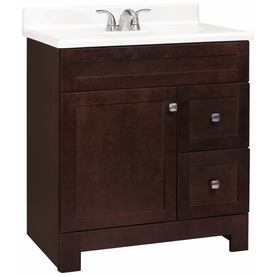 So if the world doesn't end tonight at 6 PM, I'll probably wind up at the store this weekend picking one up.