Disclosure: this post may contain affiliate links, which means I may make a commission if you decide to make a purchase through one of my links, at no cost to you.
For this month's pattern, I chose a cute little kingfisher with brightly colored feathers and background. Simple, but fun to stitch!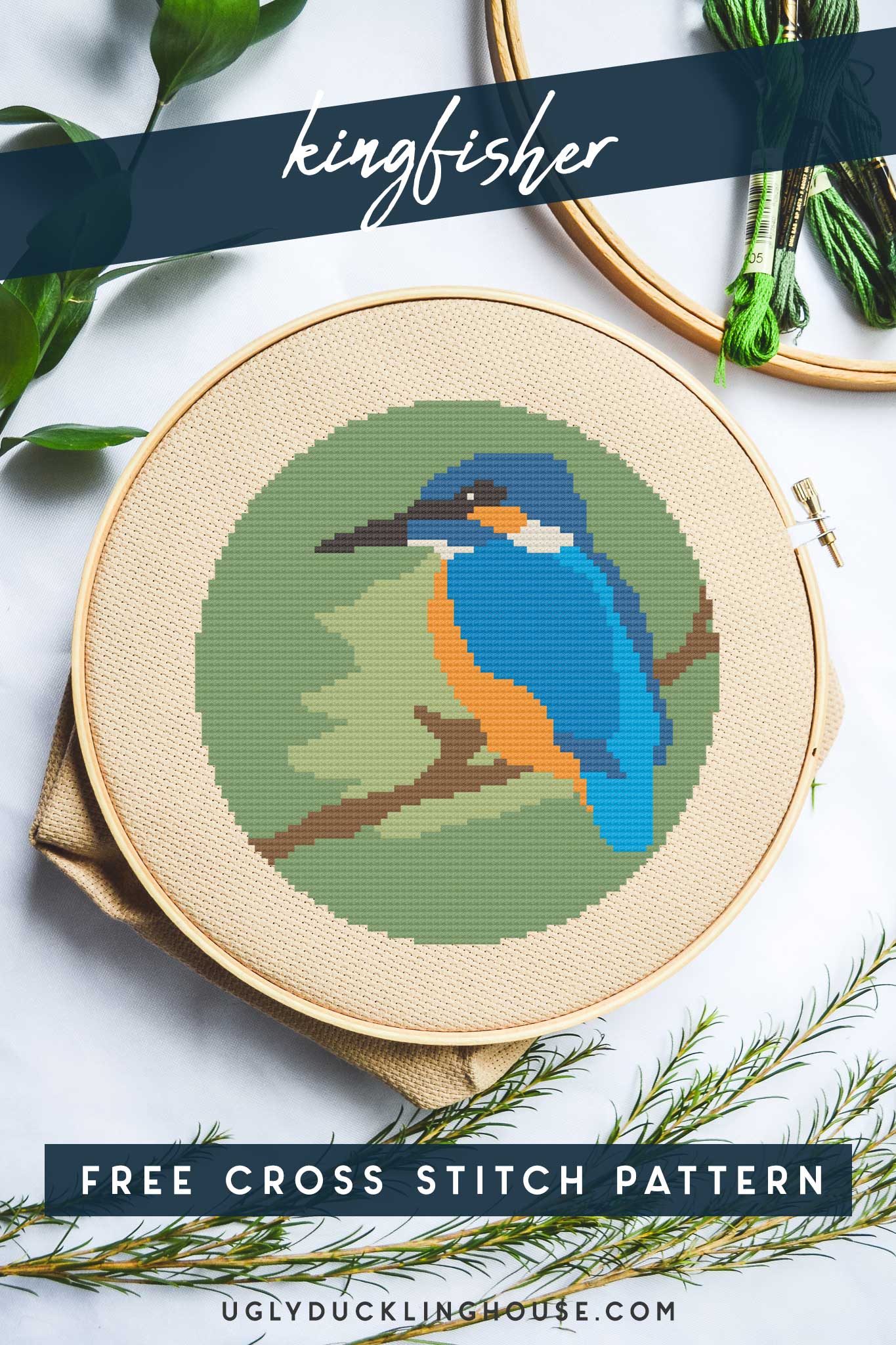 Every month, I'm sharing new cross stitch patterns created by me. This year I seem to have a thing for birds, because this is my second one! But when I came across a few images of the brightly colored kingfisher, it just seemed like a great cross stitch pattern in the making (with a little color block creative licensing, of course). Perhaps when I make a few more avian-related patterns, I'll create a bundled set called "For the Birds" 😉
I decided to keep this one simple, with limited colors instead of trying to go for a more photorealistic image. If you'd like to see more complex patterns that look more like the real deal though, let me know!
About this Kingfisher Cross Stitch Pattern
Designed for 14 count Aida
Full counted cross stitches only
DMC floss colors: 9
Size: approximately 6 in. x 6.1 in. (15.2 cm x 15.6cm)
84 x 86 stitches
pattern time limit
Patterns are available for free for a limited time to make room for new designs. To get access to the entire archive and lots more patterns, check out our membership site, NeedleSpark!
Check out the library to get access to currently available patterns and see previews of future releases!