Disclosure: this post may contain affiliate links, which means I may make a commission if you decide to make a purchase through one of my links, at no cost to you.
As promised, I'm continuing on with the leaf series this month: this hosta leaf cross stitch pattern fits in perfectly with the others!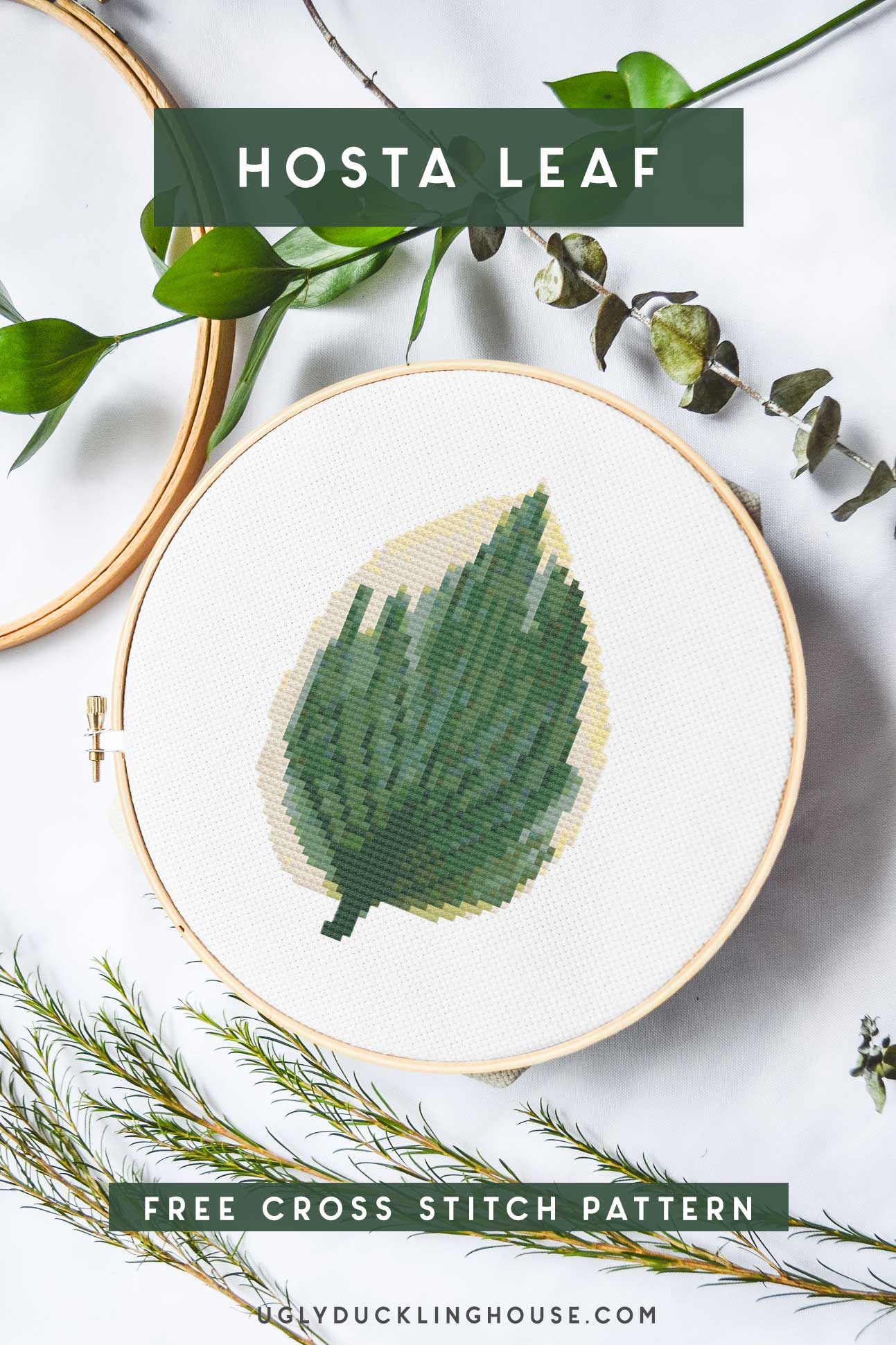 About this Cross Stitch Pattern
Designed for 14 count Aida
Full counted cross stitches only
DMC floss colors: 17
Size: approximately 3.5 in. x 5 in.
archived
this pattern is now available through our sister site
Become a member today and save 25% with code ARCHIVE25
How to use the library:
Just type in your name and the email address you subscribed with in the box on the library homepage, and it will pass you through to the library of free patterns I've shared on the blog. If you are new to subscribing or haven't been able to get access, it's likely because you still need to confirm your subscription (every signup has a confirmation email and it's REQUIRED you confirm to add you to my list… if you haven't seen it, check your spam folder!).
If you like this pattern, don't forget to pin! And if you complete it, be sure to tag me on Instagram so I can see your finished piece!
pattern time limit
Patterns are available for free for a limited time to make room for new designs. To get access to the entire archive and lots more patterns, check out our membership site, NeedleSpark!
Check out the library to get access to currently available patterns and see previews of future releases!