Disclosure: this post may contain affiliate links, which means I may make a commission if you decide to make a purchase through one of my links, at no cost to you.
Hi friends! Just wanted to give you guys a quick update of our big news. Our son arrived SIX WEEKS EARLY!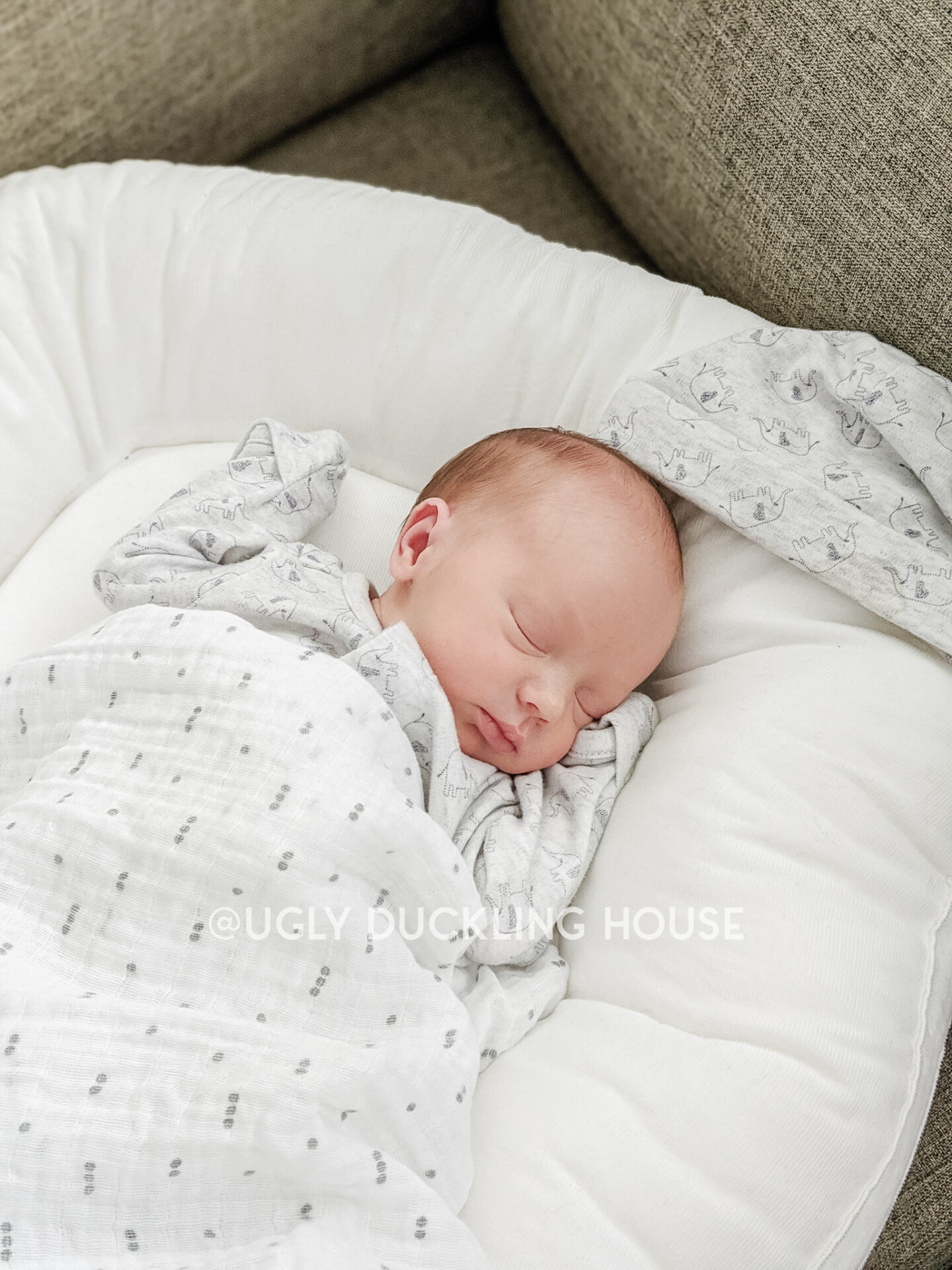 Meet Our Sweet "Little Goat"
Introducing Ellis Thane Carter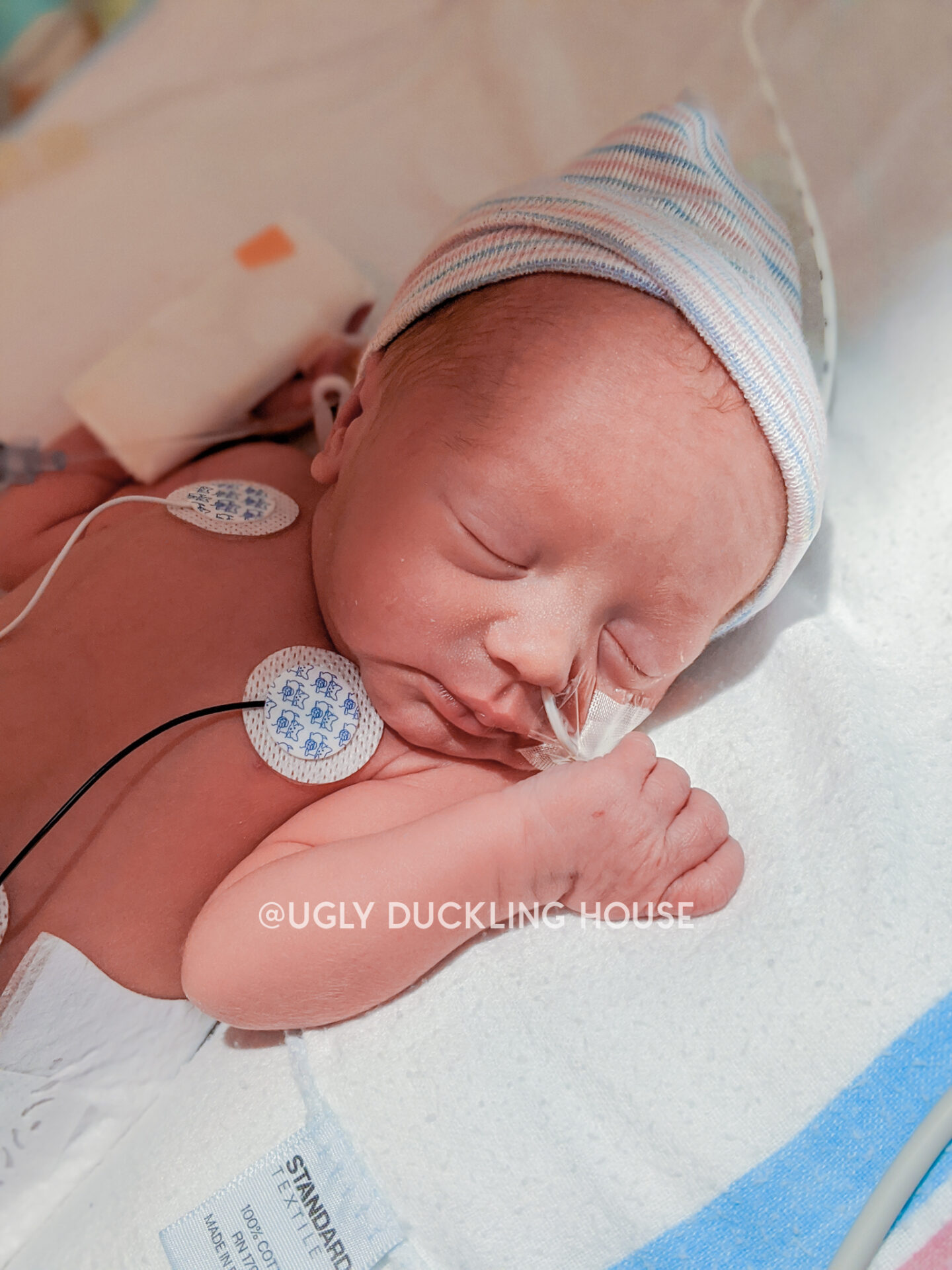 Everyone, I'd like you to meet Ellis.
Ellis, (*gestures generally*) meet everyone.
Ellis's Birth Stats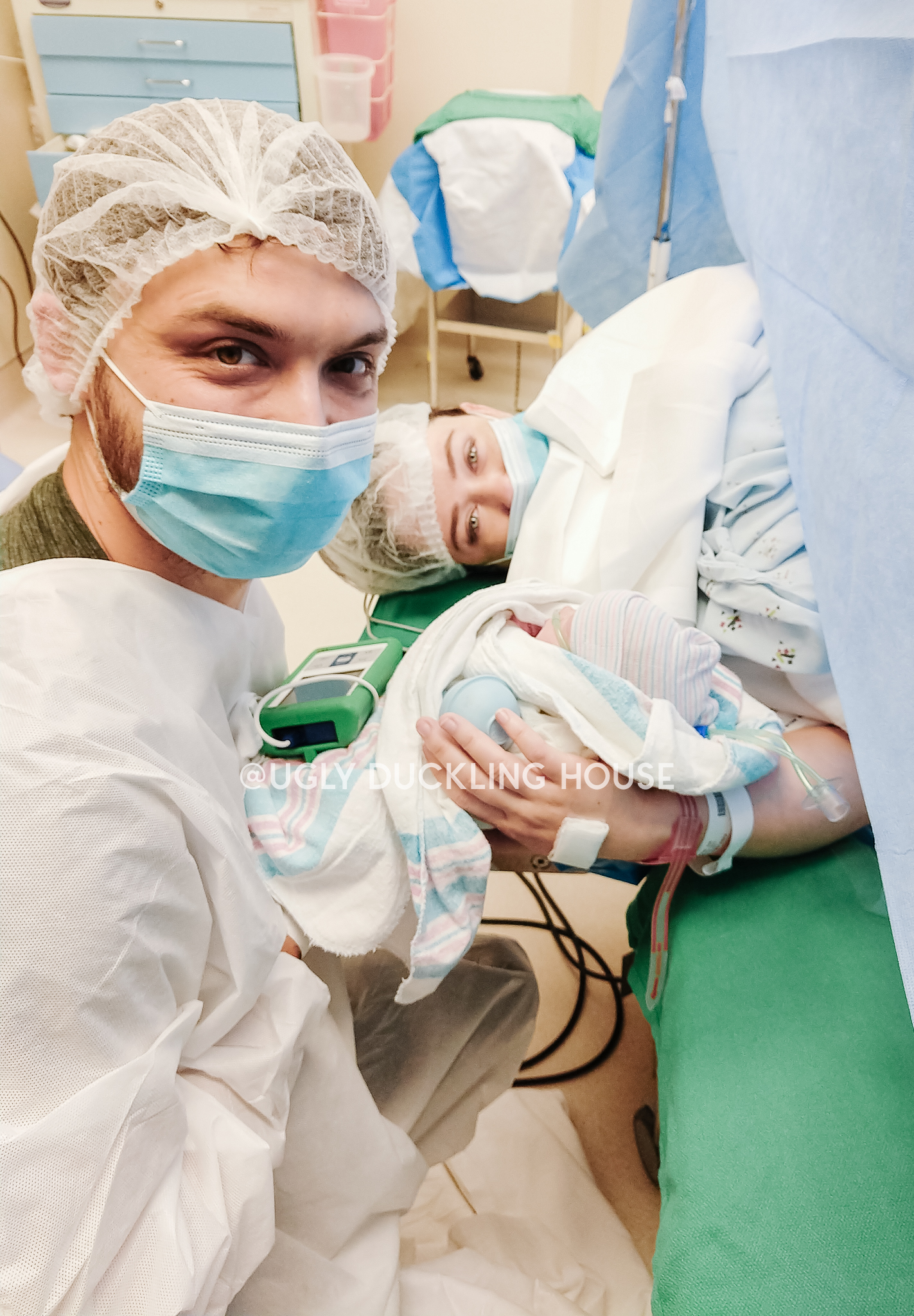 Our peanut had a bit of a dramatic arrival (which I'll get to later… I'm too tired to elaborate now and that deserves a LONG post!). I was sent to the hospital for observation for a few pregnancy-related complications on the last weekend of September. That turned into an overnight stay, which turned into his birthday on the morning of September 27, 2020!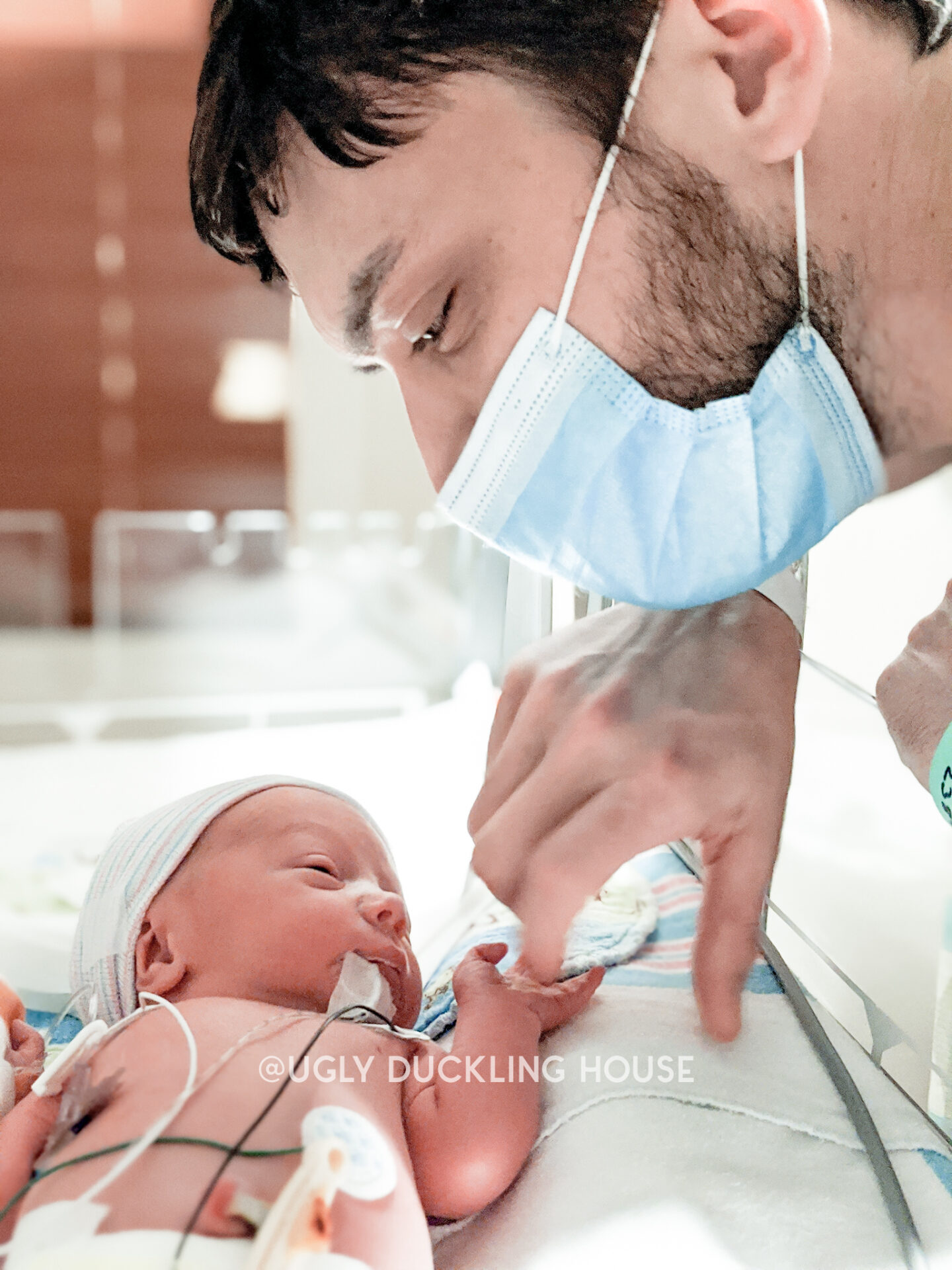 He was delivered at 34 weeks via c-section and weighing 4 pounds, 12.9 ounces, and 16 inches long. Since Ellis was so early, he spent nearly two weeks in the NICU before he was allowed to come home with us.
Nicknames
Baby E already has quite a few little names we call him on a regular basis, but my favorite one by FAR is "Little Goat" because of the grunty noises he makes. I'm told that these sounds are most common with preemie babies, so I'm soaking it all up before it fades. Video of that coming soon!
We also call him things like Stinky, Peanut, Monkey, and more. Much like his tiny preemie outfits, it's hard to pick just one!
More to Come
Nearly a month after his birth as I type this, and we still haven't reached his intended due date. That's crazy to me. It probably goes without saying, but I had a long list of what I was planning these 6 weeks to look like in addition to preparing for my maternity leave over the holidays (which included holiday content that I wanted to publish during that time). We don't have his nursery finished and we didn't get the guest bedroom done. I didn't even finish my blog post about my pregnancy, didn't even have our maternity photos back from the photographer, and boom — here he is! Sponsor deadlines were also missed, so I'll be playing catch-up with some of that content that was scheduled to go out but didn't (I suppose bright side is that means I do in fact have some maternity leave content for ya).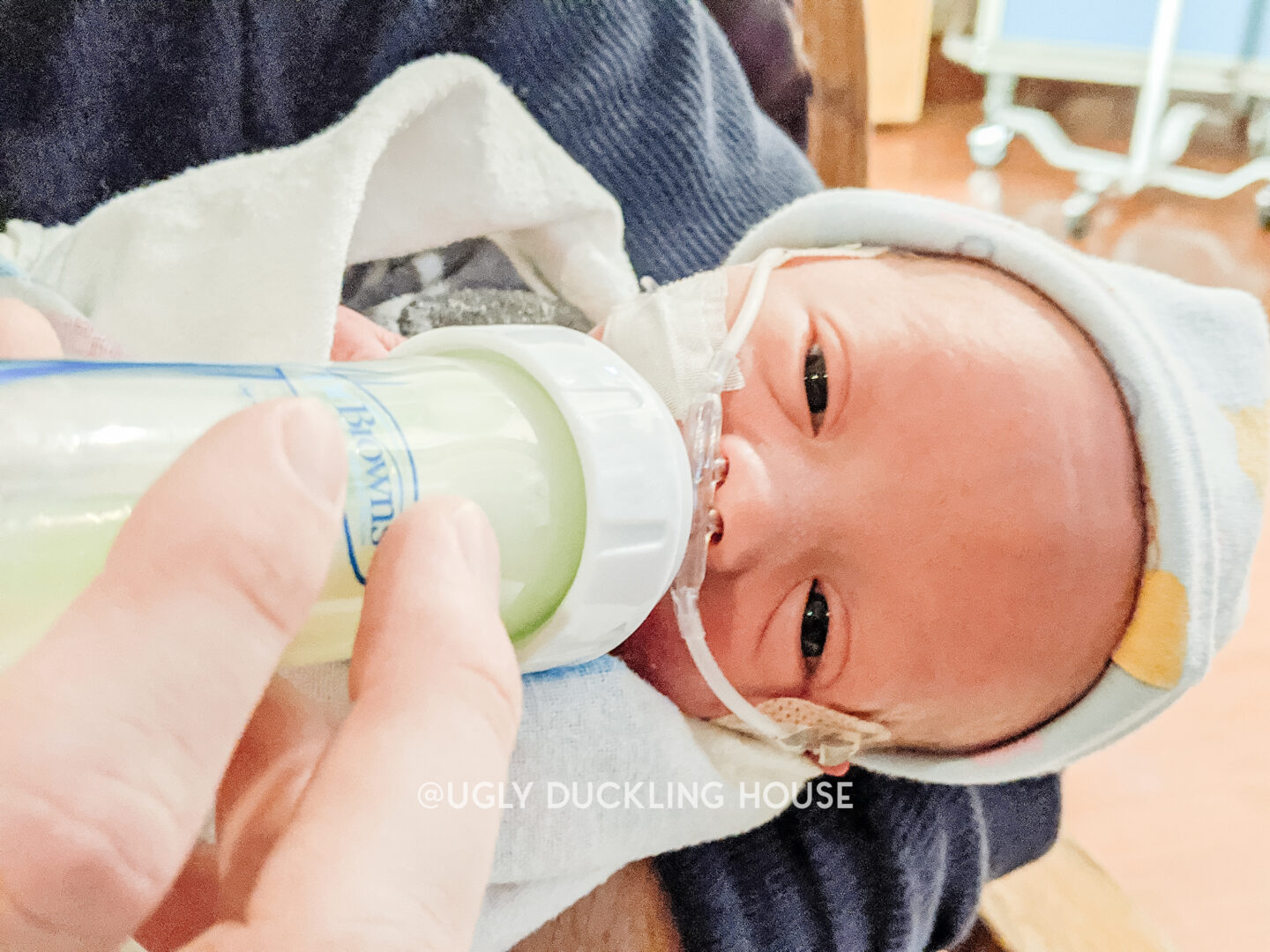 (I sincerely hope this post is coherent, by the way).
Truth be told, the whole experience was pretty scary and surreal how quickly things escalated. But, all that for another time. I'll have details on our NICU experience, adjusting to life as a mom, and more in a separate post about his birth story (which I don't expect will be interesting for most, but I will publish it for my own sake to go back and read). For now, I'm doing my best to focus on these early weeks (and struggles) of caring for not only a newborn, but a preemie.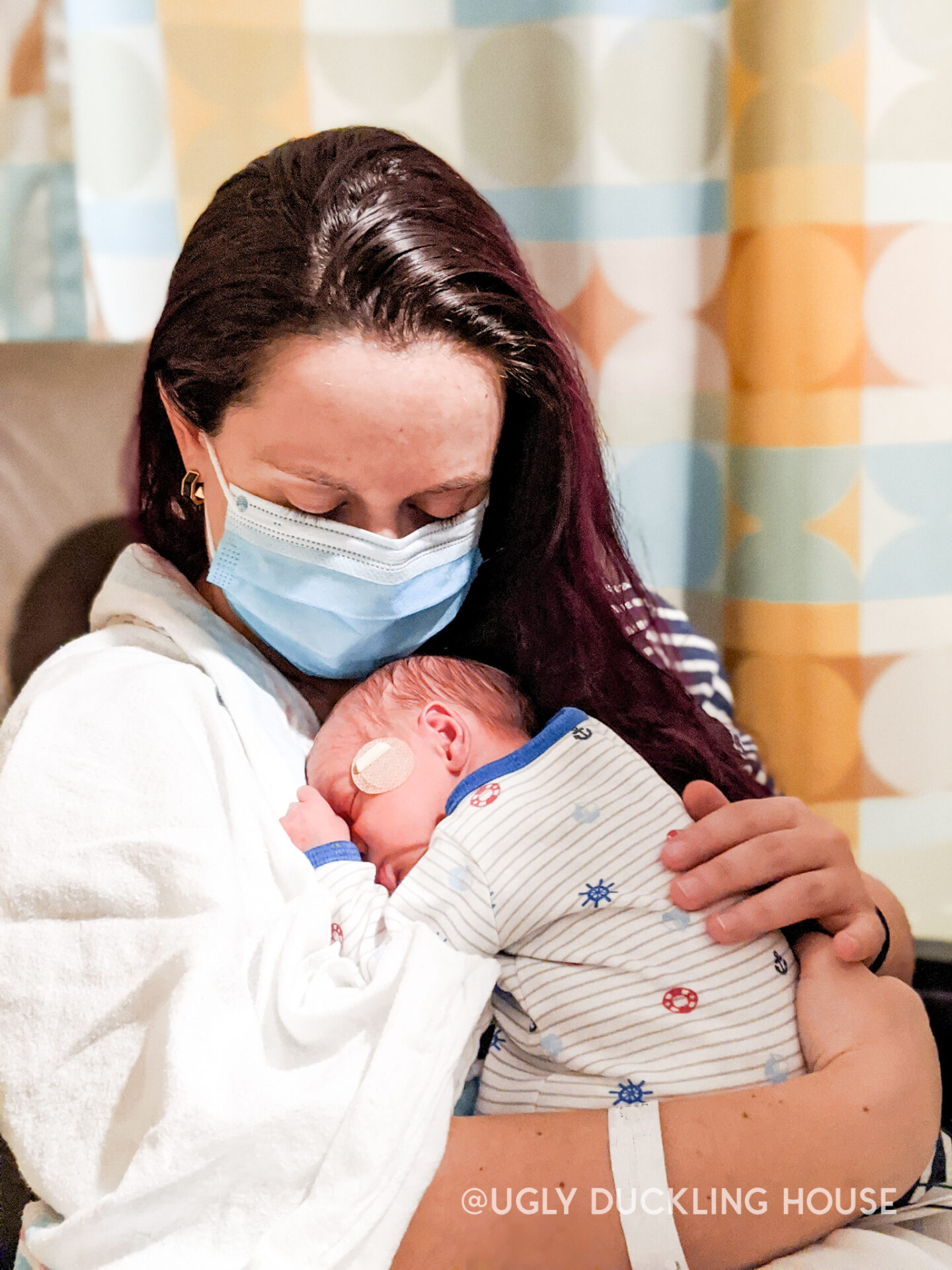 The holidays will be impacted, too, so I'm actually going to enlist some help to get started on that early (here I was thinking I'd need to come up with a fun belly costume for Halloween, but nope — I need a costume idea for all 3 of us now! I think I came up with a good one for the dogs + Ellis, but I haven't thought of one that involves K and I). We're sort of skipping over Thanksgiving because of Covid and jumping right into Christmas decor, too. K is planning on covering the house in twinkle lights. I think in consideration of what 2020 has been like, it just makes sense to want a little bit of holiday magic a little early, right?
Thank you in advance for your comments, and since my posts will be a little sporadic as we make this new life adjustment, I'd really appreciate it if you would share your favorite projects of mine to your friends and social media (advertising revenue is my main source of income, which can dip if I'm not posting, but fingers crossed I've built my business to be strong enough to step away for a little while). Also, subscribe here so you can catch new posts as they go live.
More definitely on the way soon after a little healing! If you want to catch some of the birth story early, I shared some of it on Instagram as it was happening. Click on the "Baby E" highlight on my profile page and tap through!