Disclosure: this post may contain affiliate links, which means I may make a commission if you decide to make a purchase through one of my links, at no cost to you.
This "glowing" butterfly cross stitch pattern is a nice pick-me-up pattern to complete!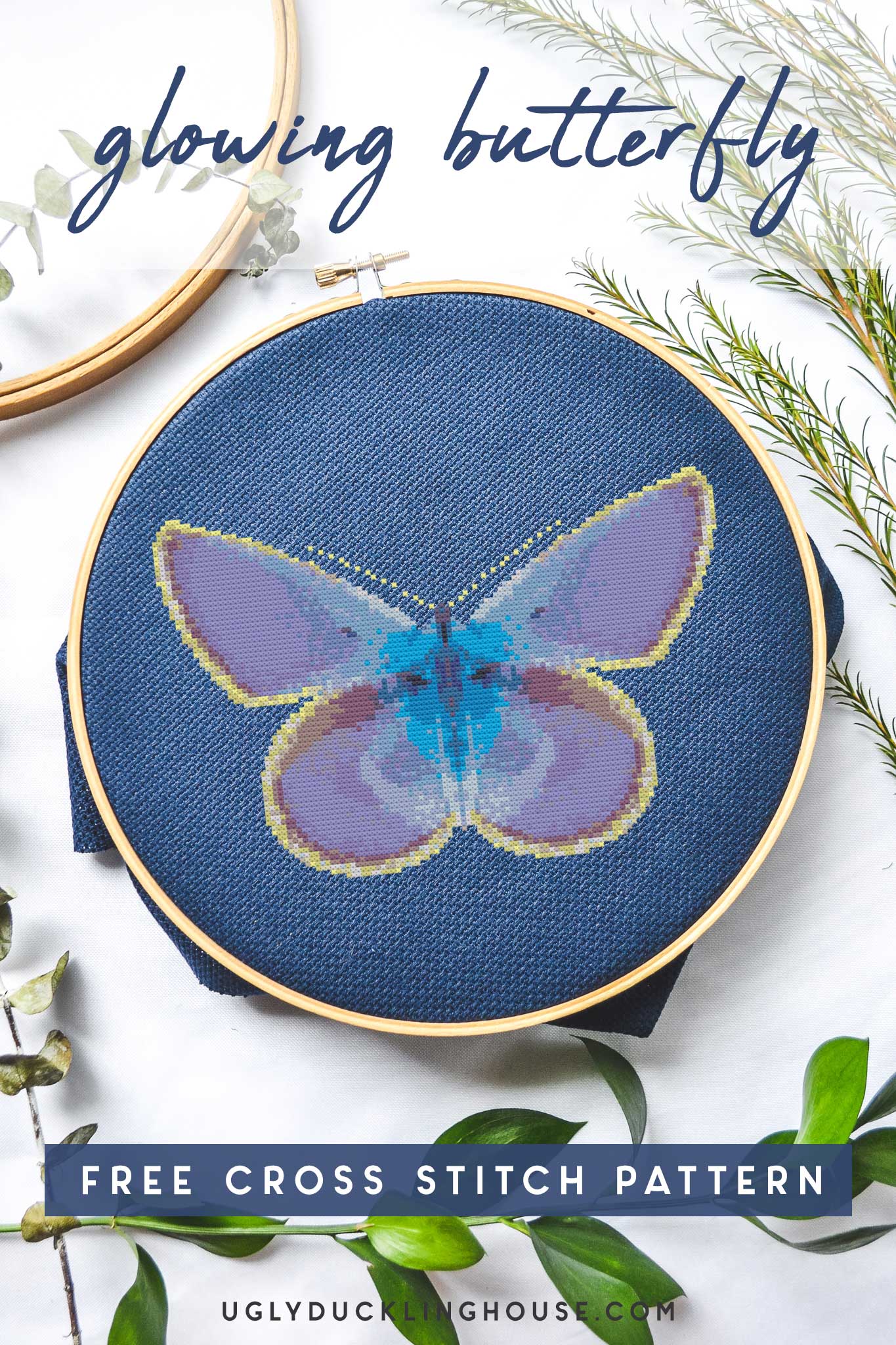 Every month, I'm sharing new cross stitch patterns created by me. I've been wanting to do a butterfly one for a bit, and have actually accumulated a number of images to turn into a series for my Etsy shop, but I thought I'd start with this one and offer it this month in the free series, too!
While it technically doesn't "glow", you could always try to substitute a few of the neon DMC floss colors into this pattern (just replace one of the brighter colors with something from the fluorescent color skeins or the Prism neon set). I haven't personally gotten my hands on those colors yet, but I bet it could be really cool!
archived
this pattern is now available through our sister site
Become a member today and save 25% with code ARCHIVE25
About this "Glowing" Butterfly Cross Stitch Pattern
Fabric: Aida 16 count
Design Area: approximately 7.5 in. x 5 in.
DMC Colors: 23
Full counted cross stitches only
pattern time limit
Patterns are available for free for a limited time to make room for new designs. To get access to the entire archive and lots more patterns, check out our membership site, NeedleSpark!
Check out the library to get access to currently available patterns and see previews of future releases!