Disclosure: this post may contain affiliate links, which means I may make a commission if you decide to make a purchase through one of my links, at no cost to you.
I'm calling this a "halfway reveal" since there's still more yet to do, but I've made some real progress lately on the primary bedroom and wanted to share!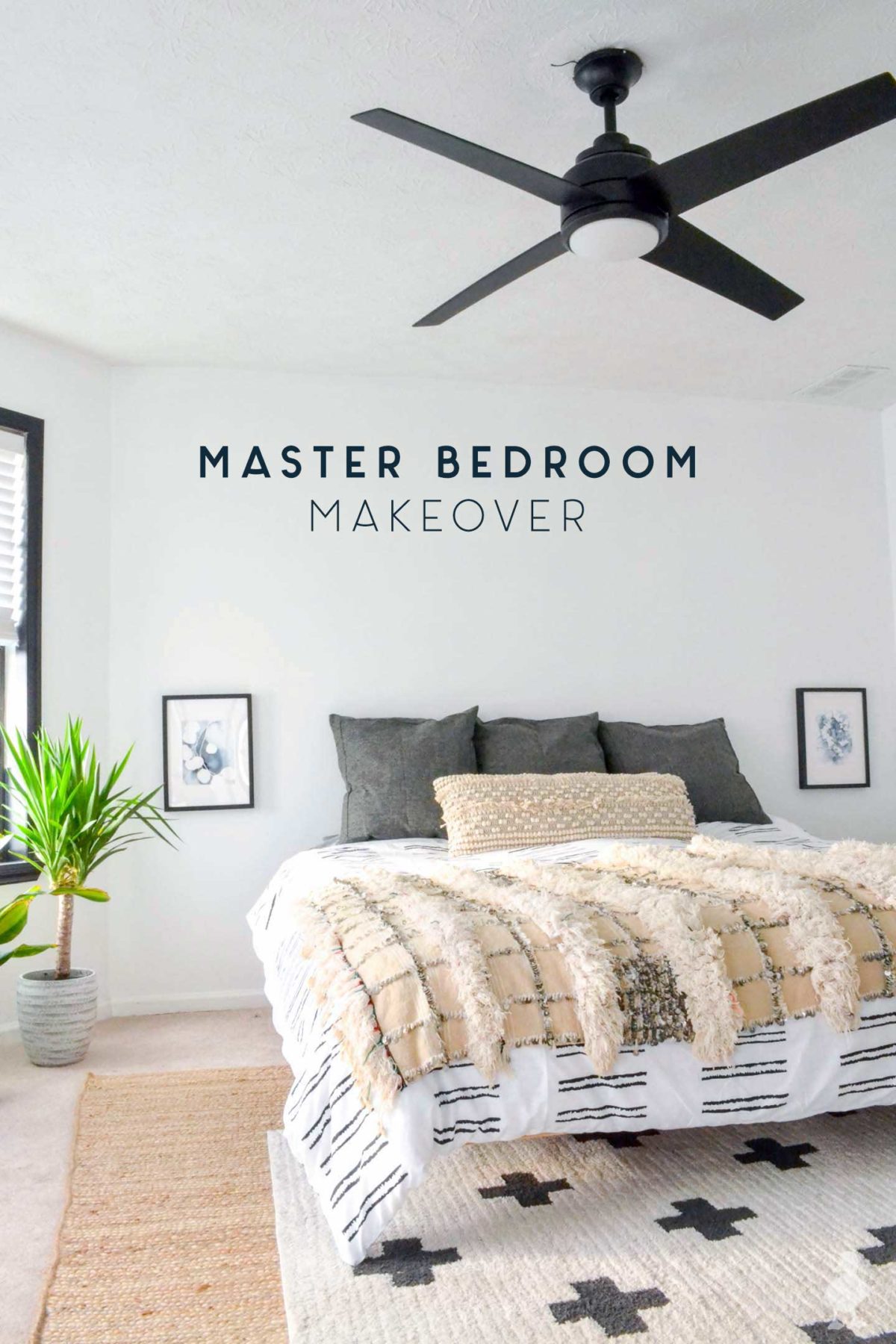 And you know what that means… it's a bunch of pictures of the room from slightly different angles! *jazz hands* TA-DAAAAA…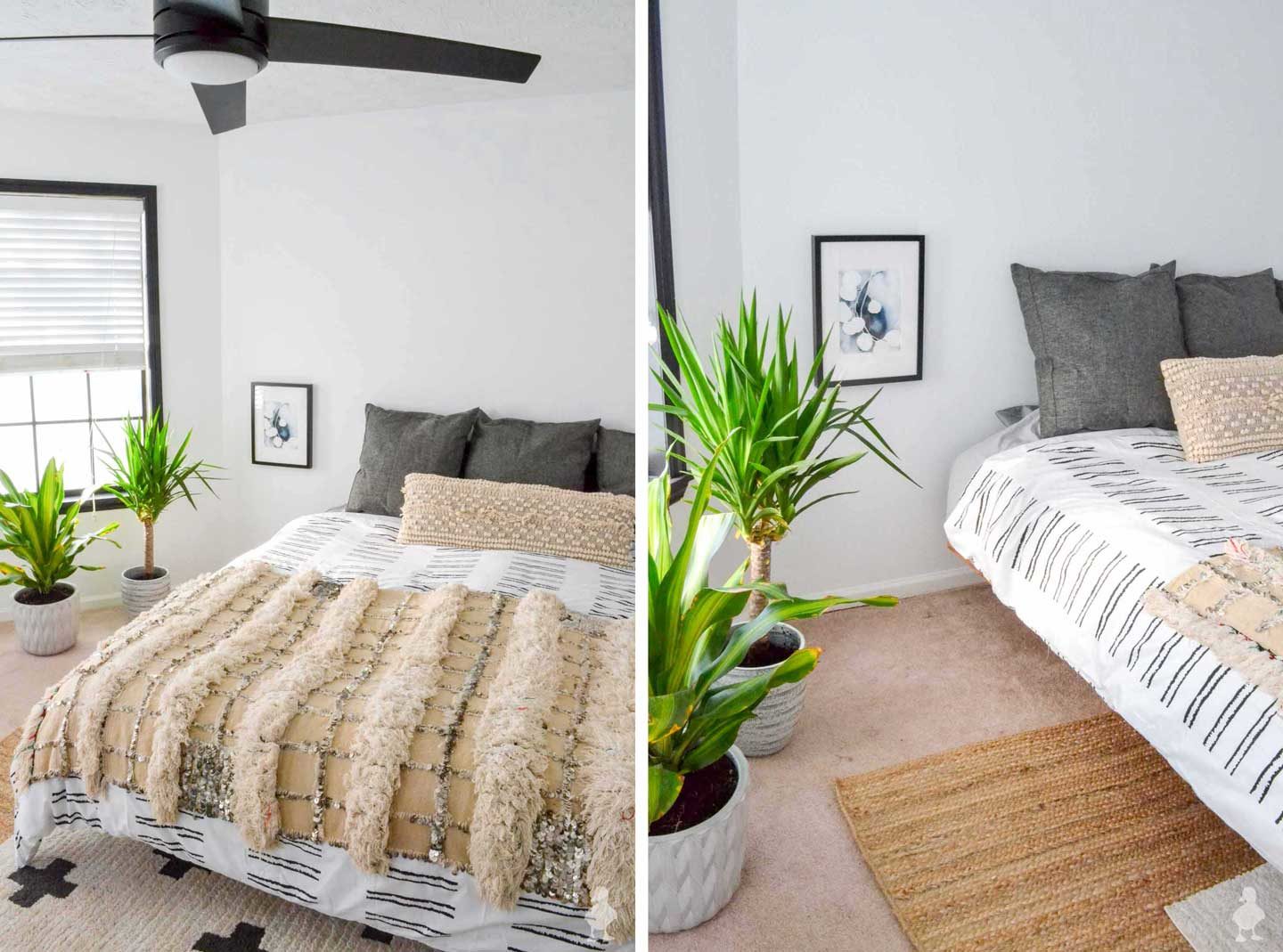 I swear, this is one of the hardest things about styling and editing "reveal" photos… you work really hard to get to this point, so the amount of photos you want to post directly correlates to how much work you had to do to get them. Ha!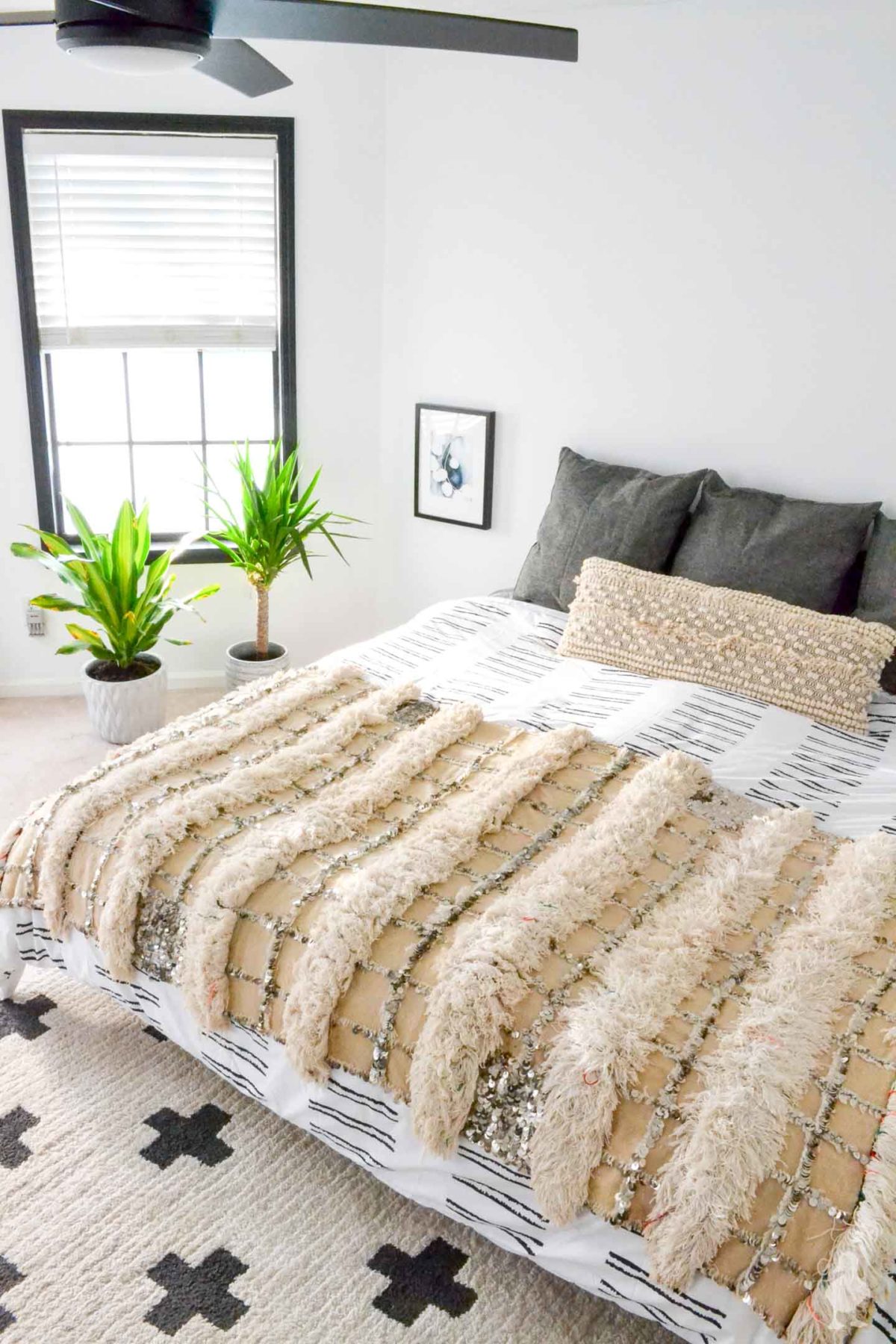 For fun, let's look back at where the room has come from, both when I first moved in…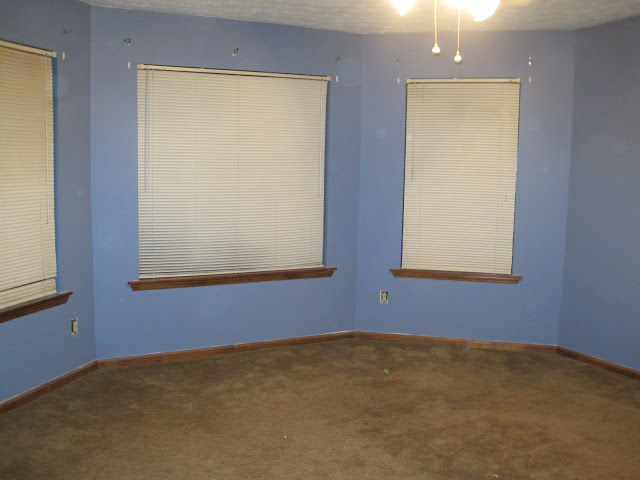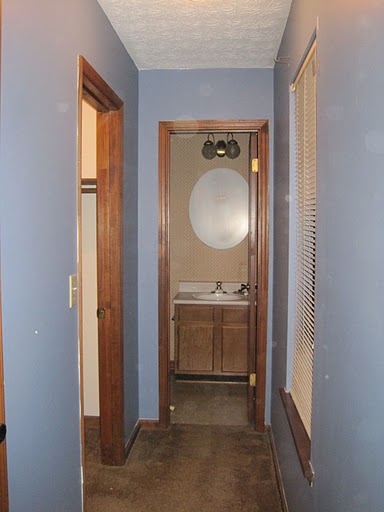 And later, when I went with gray walls. It was perfectly alright for a long time, but I never really felt motivated to finish the room.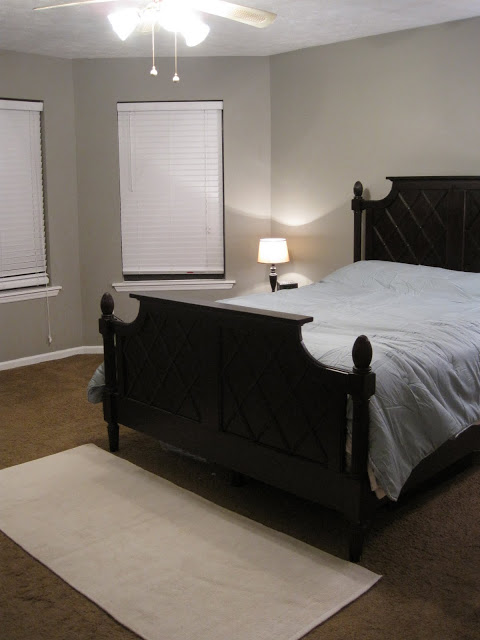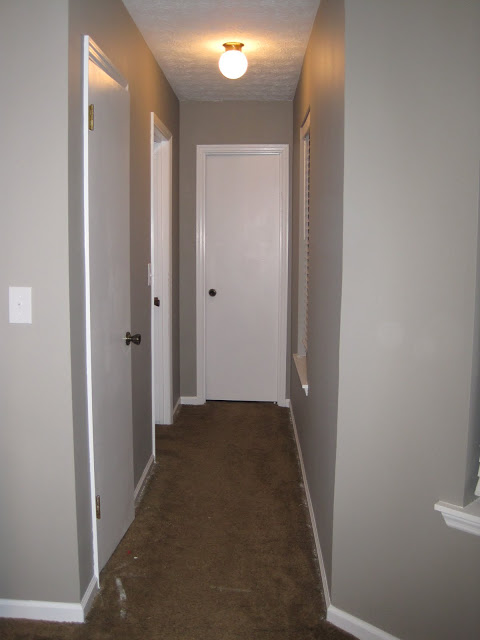 That came to an end in the last year, and I've been making tons of progress ever since deciding to change things up to white walls and add contrasting nearly-black trim. I know I'll get at least one request for the paint colors, so it's Sherwin Williams Tricorn Black (trim) and White straight out of the Behr paint can on the walls (looong story, but I tested lots of whites and this one was the only one that didn't have any weird color changes in this room… found completely by accident!).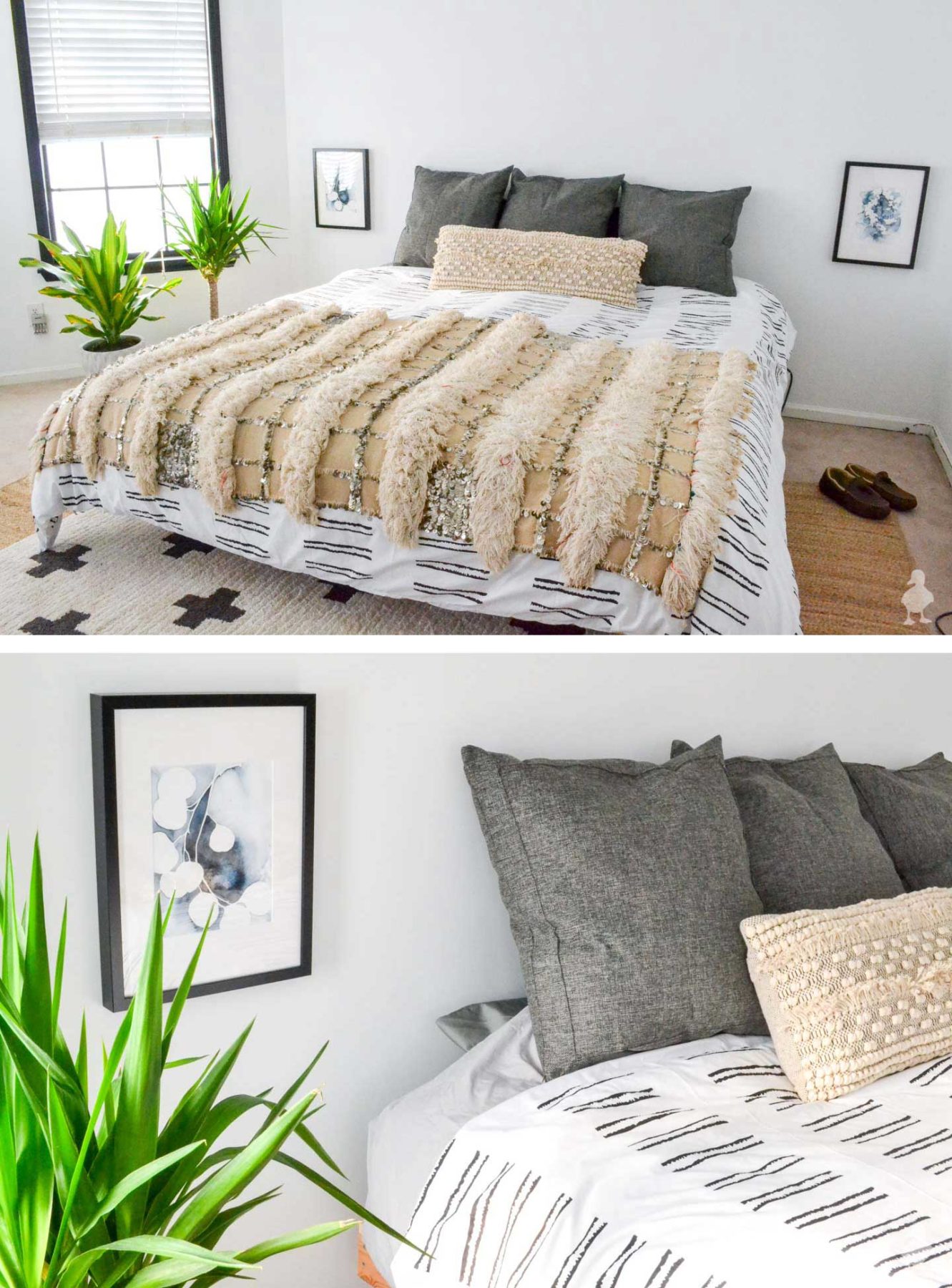 Stella got into the mix this time since Charlie hogged so much of the spotlight during the bed plans reveal.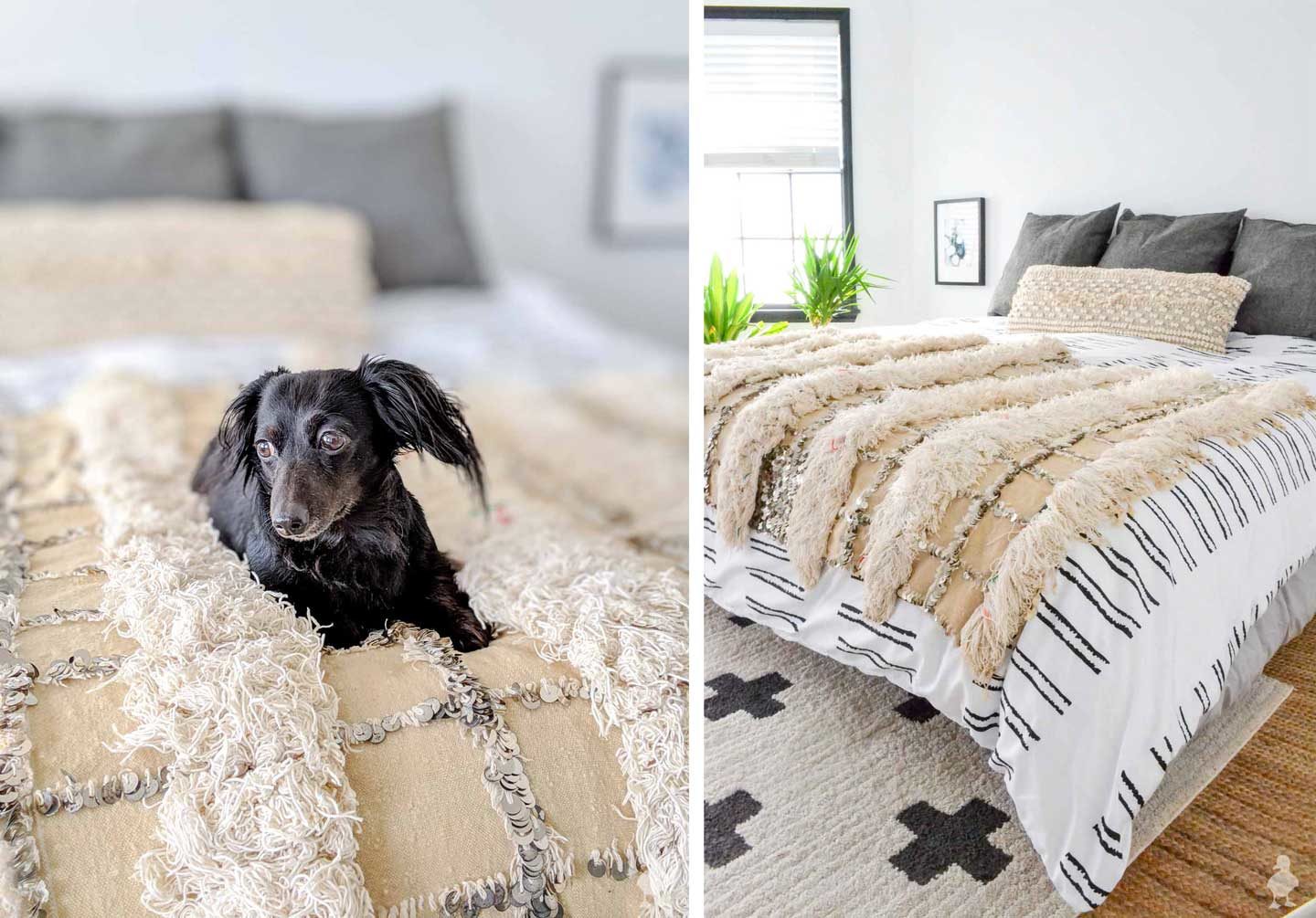 I've got a semi-updated hallway pic for you, too! I've added a little wooden art I've been holding onto and a hanging plant to provide some balance.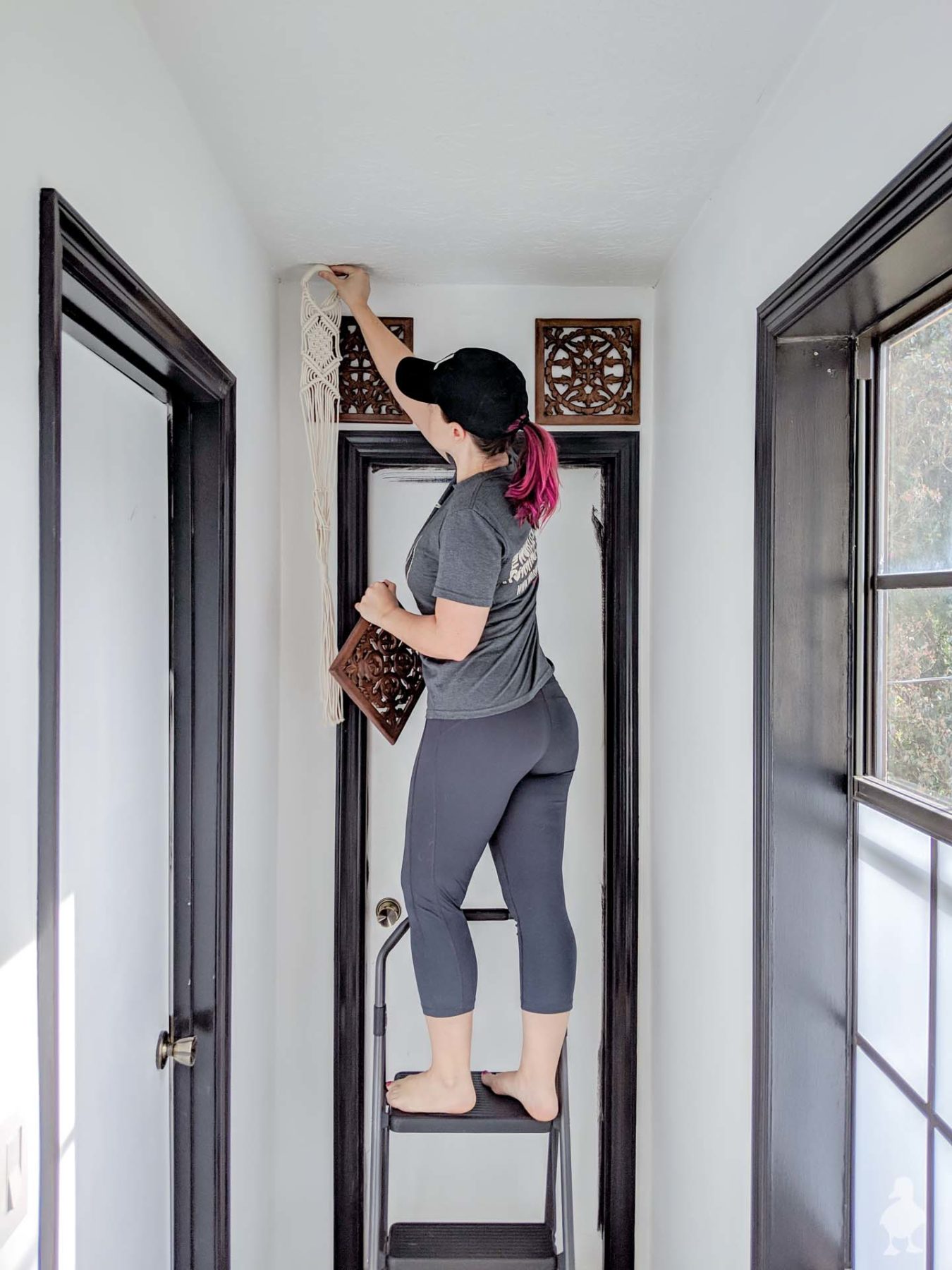 This door is slightly off center, so it felt necessary to add a little something to the left side! Just in case anyone asks: the plant is a Golden Pothos and should be perfect for the amount of light (especially since the light is diffused by the new frosted window film but not totally missing from the hallway like before). Fingers crossed!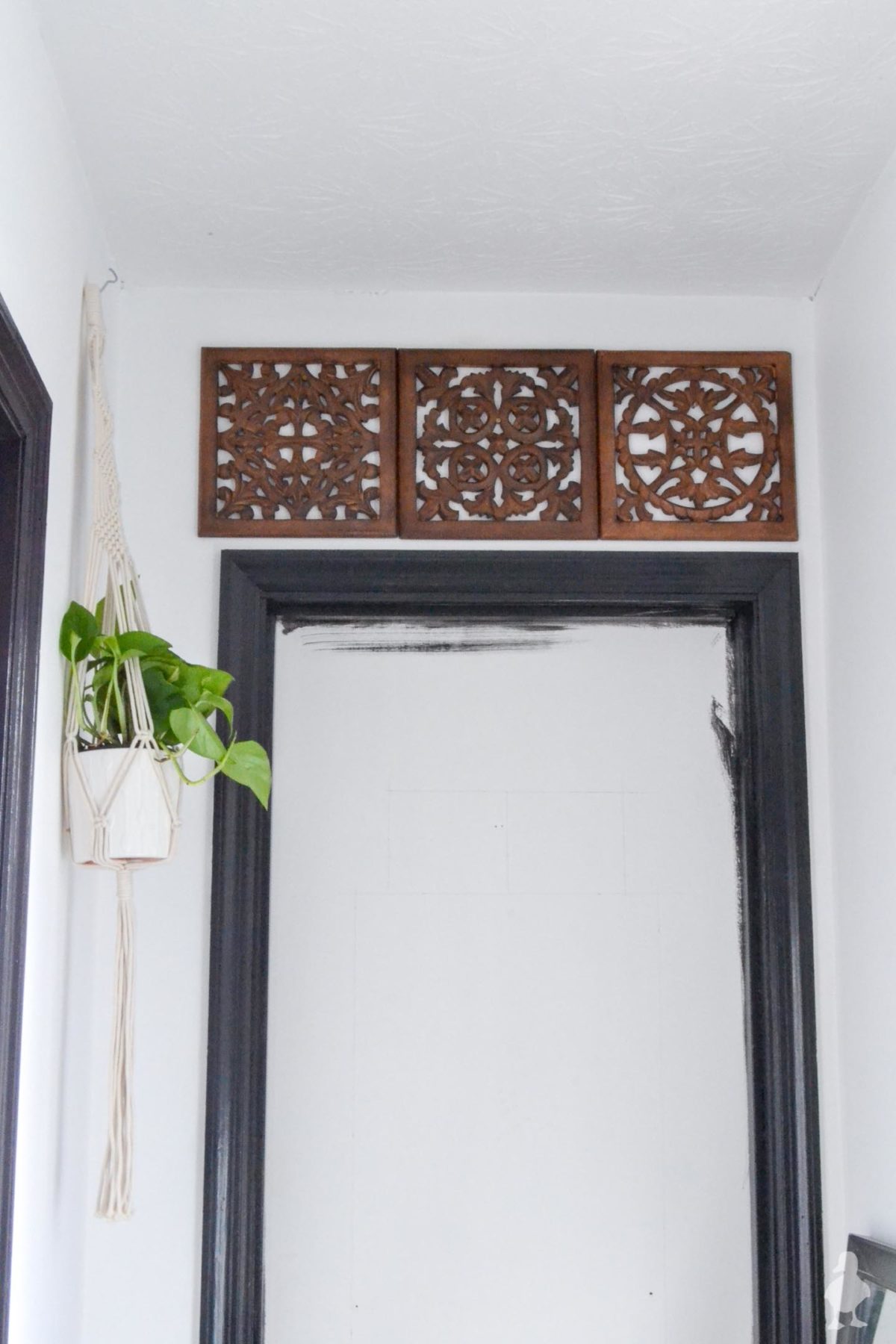 You may not be able to see it very well, but there are some pencil markings on the door for where I plan to hang a mirror and add some door molding. Can't wait to get that tacked on and finish up the paint!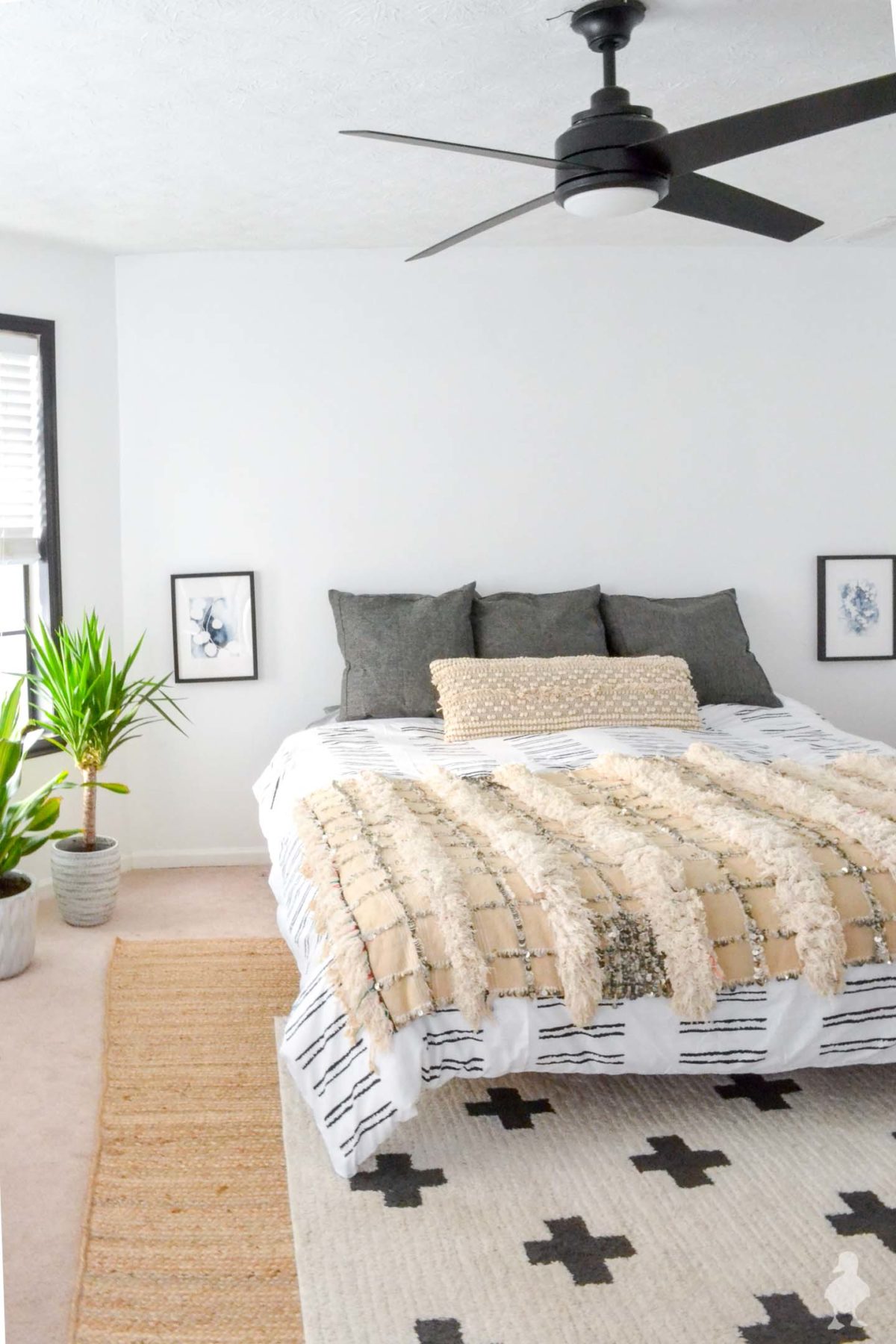 One last pic, because I think this one emphasizes it the best: that back wall is BEGGING for something else! I'm planning to do a feature wall (add color) and make a custom headboard, along with building out some drawers for bedside storage and two wall lamps (mainly so I can continue my cross stitch in spotlighted peace while K gets a few extra winks). More on all of that just as soon as we can get it all done. But, the end of winter means we're probably going to begin splitting our time again to outdoor projects, Ruby, and figuring out my garage workshop!
Sigh… my unfinished project streak may continue, but at least it's a comfortable stopping point in case the rest has to be split up (but the good news there is, there are also longer daylight hours to look forward to). Another Ruby update is on the way next week! Have a good one!

Shop the post: