Disclosure: this post may contain affiliate links, which means I may make a commission if you decide to make a purchase through one of my links, at no cost to you.
Another month, another pattern now available in my cross stitch library! You can snag this trendy, hand-drawn boho rainbow design for your own to stitch.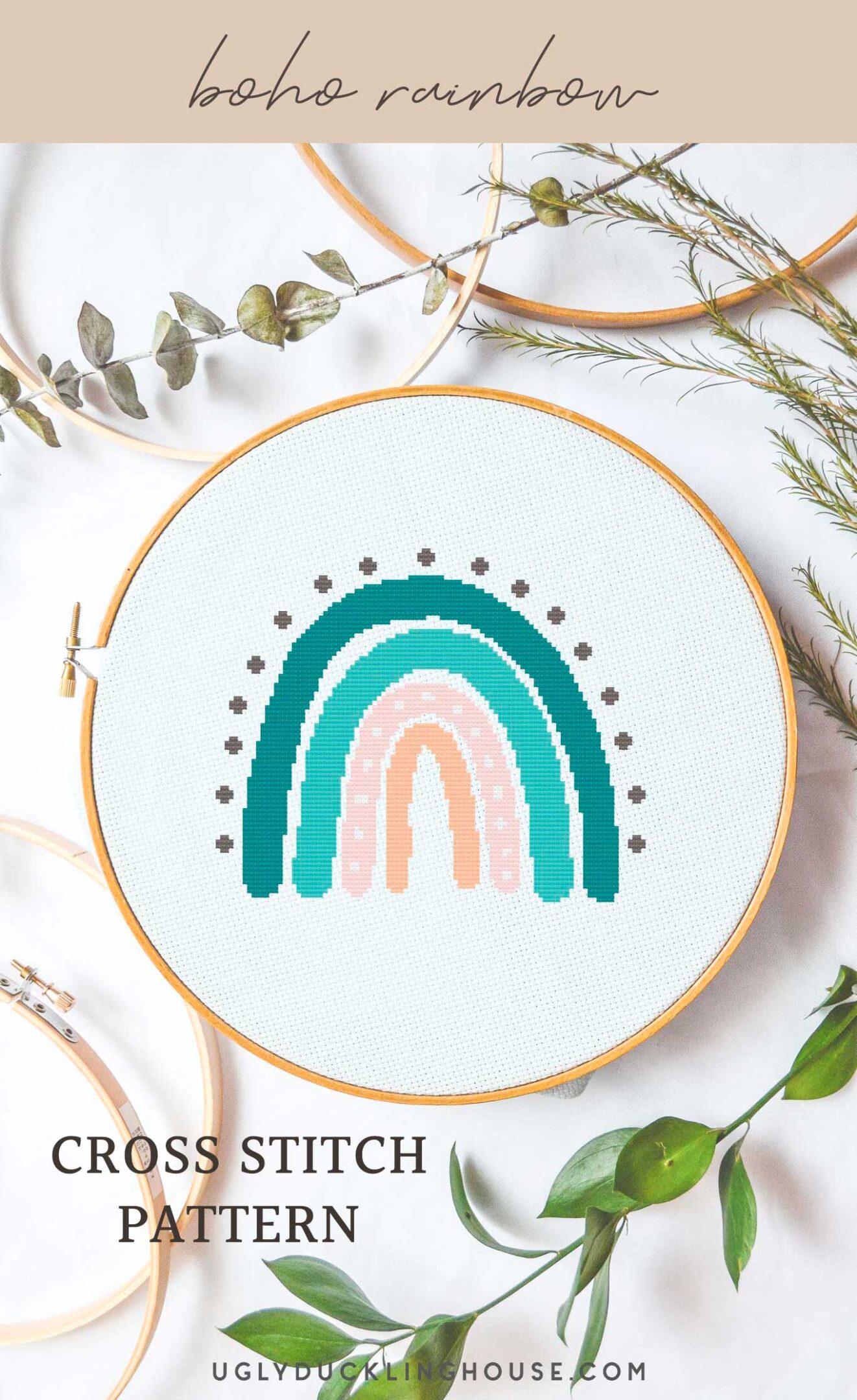 By now, you guys already know the drill: every month, I share a new cross stitch pattern and tuck it away in a library that is available to email subscribers.
I suppose in some ways, this particular pattern was heavily inspired by the baby's nursery. It doesn't have the same color scheme (at all), but I was pregnant at the time I was creating it, and I really had a thing for freehand-looking rainbows with unconventional color patterns. I actually created a few different color schemes and threw them on Etsy, but I'm letting you have this one free! I've sort of gotten into that habit lately — where I create one version here for the blog but several other colorways for my shop. It just seems a little more fun that way to let you try it out if you're interested.
About this Cross Stitch Pattern
Designed for 14 count Aida
Full counted cross stitches only
DMC floss colors: 6
Size: approximately 7.1 in. x 5.9 in. (18.1 cm x 15.1 cm)
100 x 83 stitches
I mentioned it in the last two posts this year, but if you're a current subscriber, take note that you'll need to enter your info on the library page if you haven't in a while. I changed email providers and the access is now using a password setup (I'm also back to emailing more regularly, so I'll be sending a reminder each month to those who have indicated they signed up for cross stitch patterns in the past). Enjoy!
pattern time limit
Patterns are available for free for a limited time to make room for new designs. To get access to the entire archive and lots more patterns, check out our membership site, NeedleSpark!
Check out the library to get access to currently available patterns and see previews of future releases!