Disclosure: this post may contain affiliate links, which means I may make a commission if you decide to make a purchase through one of my links, at no cost to you.
Has anyone been on the lookout for Edison bulbs and chandeliers? They have been on the design radar for a while now, but I am suddenly enamored by their turn-of-the-century industrial look.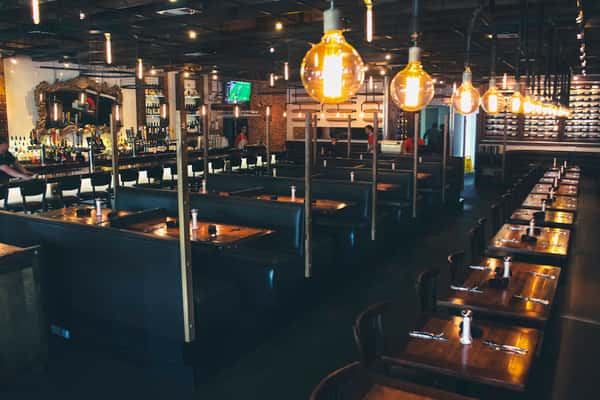 Salt Factory Pub in Roswell, GA
Maybe it's the simplistic style. Maybe it's because they look old. Maybe it's because I've been hanging around in too many craft brew houses lately and this is restaurant chic. You be the judge. I wouldn't be surprised if you get a red brick wall as a gift with purchase of one of these bulbs.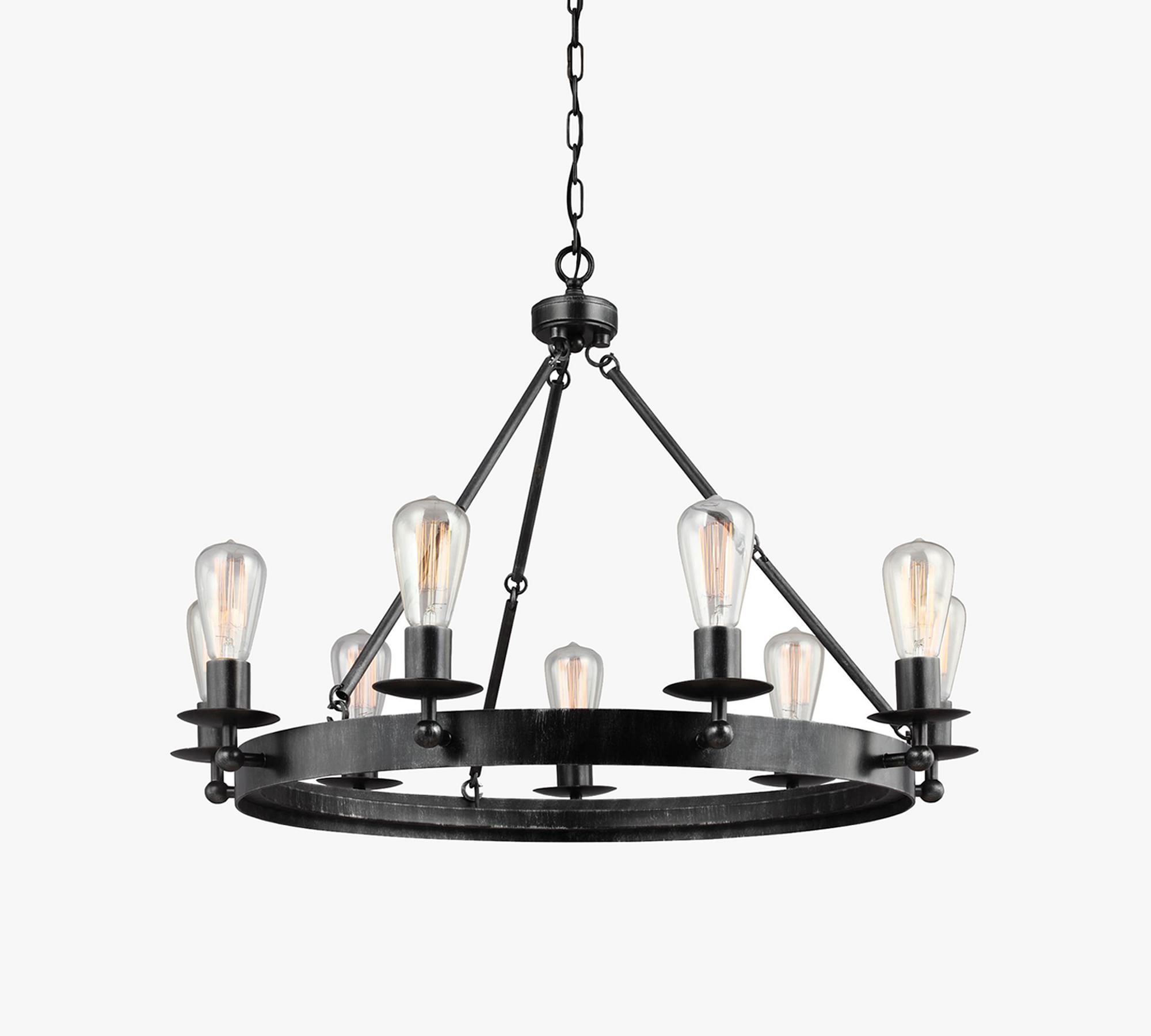 Rosswood Chandelier
, $709
While the look is appealing, as usual, the price tags for these lighting fixtures aren't. Pottery Barn has a chandy ready and waiting, but at $709, I could be convinced that modern lighting is the only way to go. The bulbs appear too large for any space in my house, anyway.
Shades of Light has another fixture for around the same price of the PB version. At just $415, this is by far my favorite. The size of the cages on this one are exactly what I had in mind. It's a shame it's so pricey or this would already be wrapped in styrofoam on a UPS truck heading toward Atlanta.

1 Light Vintage Edison Pendant, $14.27
If you're looking for just one light rather than a chandelier, Home Depot's got this lovely one for only $14. That's more like it. It doesn't include bulbs so you can choose your own style and really ramp up your vibe.
Lastly, Anthropologie had a variety of cage styles to choose from, also sold as single pendants at $148 each. But I'm more into the look of putting multiple lights together in a bunch. I doubt they give off that much light to begin with, so a grouping of these lights seems like the best option for me. Which means despite the lesser expensive options, I'm still looking at several hundred dollars for just one lighting scenario.
Alas, it does not appear that these beautiful fixtures will ever grace my doorstep. However, I think the argument could be made that these wouldn't be so hard to DIY. Don't you think? Here's the plan:
Multiple online lighting sites and even local spots sell pendant light cords for less than $15 each.
Purchase separate industrial light cages through ebay or online sellers like here and here – only a few dollars per cage.
A little of the DIY favorite Rustoleum ORB spray paint, and we've got a fixture for under $100! Hopefully Scott's electrician's apprentice skills will come in handy for such a project.
Wish me luck, and I'll shed some light on my progress as I go. I even know where in the house it's going to go, but that's for a later post as well. Now comes your question o' the day: how would you do it?