The powder room / half bath is a tiny room just off of the hallway when entering the house. The footprint is extremely small, which is a challenge in and of itself.
Before
When I first moved in, the half bath was pretty much the same as the other rooms in the house: needing a LOT of work! I got some help from my uncle to make this a quick flip, starting by ripping out the old toilet and vanity and taking down the wallpaper (and making repairs).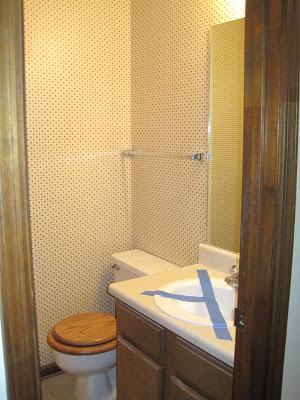 Progress
We added new flooring (that carries throughout the downstairs), new paint, a new toilet, and a pedestal sink.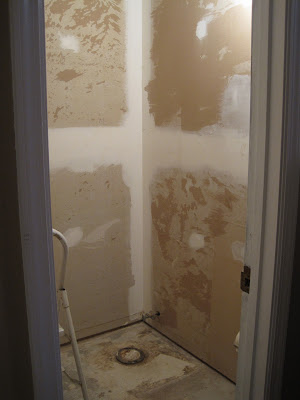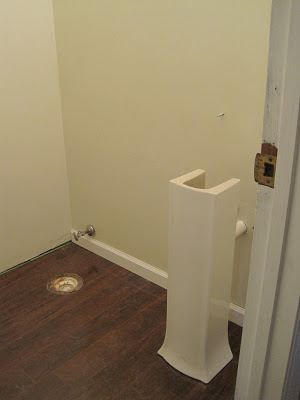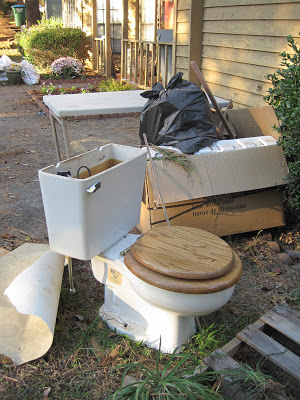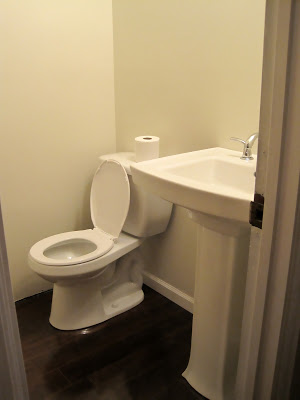 After
I don't really think of the powder room as "finished" yet — more like functional. It's rather vanilla and could really use some personality (a powder room is a great place for some quirky design decisions!). We also had a leak from the sink ruin the flooring under the pedestal, prompting me to begin brainstorming about a design for Half Bath 2.0.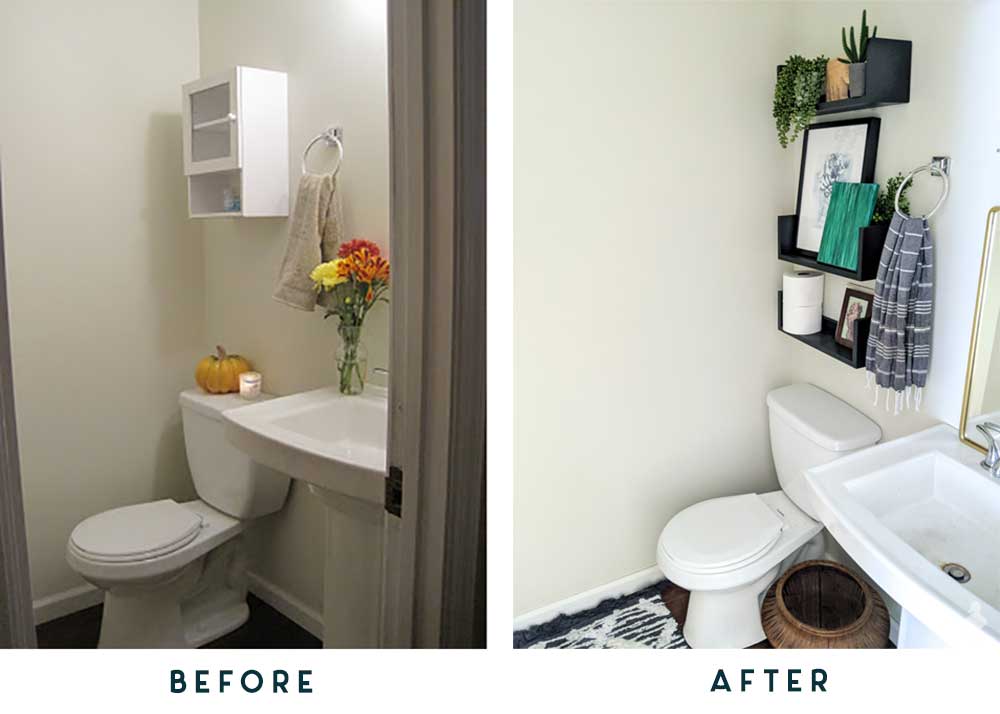 I have a few other ideas in store for this room coming up, starting with new U-shaped shelves mounted over the toilet. Stay tuned for more!
Other Related Posts:
For even more bathroom projects, check them out here!
Shop the Room