Disclosure: this post may contain affiliate links, which means I may make a commission if you decide to make a purchase through one of my links, at no cost to you.
I find it nearly impossible to stay focused on a single task in the house. So when I can't take the mess anymore, I let go by finding a finishing touch of some kind – usually a pillow, rug, or a piece of art. Lately, I seem to be on a light fixture streak.
It all started with an unexpected discovery at a brief trip to TJ Maxx. Still feeling zero buyer's remorse. These suckers are staying.
My usual perusing through Pinterest later the same week turned up this photo:
And instantly, it was like a jolt of caffeine: that white shade would be perfect for the pantry area in the kitchen. An Ikea MÅNLJUS fixture was the next best (and least expensive) thing.
And since two in a row isn't enough, the stars aligned one more time to let me discover the perfect pick for the hallway. It's rare to find light fixtures this size that don't look like gumballs. Or worse yet, boobs. And not even nice ones. Pale shades with dark bronze nipples. Zombie boobs. Which makes me wonder, what was the model for these? Rollos?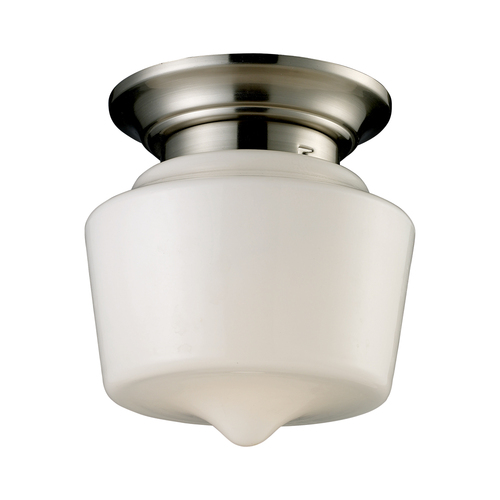 The only drawback? I needed at least three. Lowes had only one at my store. But luckily their stores keep stock up to date online, so maybe it was a blessing in disguise that I was forced to use the online search tool.
Because when I did, I learned that the store just six miles away sells them for $5 cheaper (plus another 5% on top for using my Lowe's credit card). For less than $20 apiece, these beauties are worth the trip.
Discover any great buys lately? I'd love to hear 'em!
___________________________________________________________
If you liked this post, click the image below to subscribe. You can also find me on Pinterest, Facebook, and Twitter!